Notes:
Tot Uieaoeia for Baby seal nightsky back for daily item task
Darkesse has dibs on the 2 v peppermint fae if I sell it
Fest notes:
Will buy/trade for in order by most to least interested:
Vene
Lupe, nixi, fae
Kelp, qitari, puff
Dray, neph, griffi
Im back!
Im not buying much right now Im collecting gold to get venes
SheVampire (12pt regens)
Cian (Starlight pairs)
Goals)
1~ Get gold for next tab (Or diamonds for stable)(dia sale)
2~ work on my MS project I keep pushing aside
3~ collect more re-gen venes
https://www.sylestia.com/forums/?thread=68544&page=1 (thread for sales, need to get back on it)
Important days
November 19: my birthday

i will happily give a pet present to anyone who wishes me a happy birthday
October 25/26: my special mourning day, my wonderful grandomther passed away. I give away mouring venes, pm for one on this day
June5: my real life friends birthday, i give away trans lupe, pm me( because he is trans too)
I am willing to Stud out most males! Just PM and ask if they are not publicly available.
I have several project Venes and Lumpora pairs- Ask for them.
Most popular:
Trans Vene
Trans Lupe
Ase/Ace Lupe
Intersex Vene
Rainbow Qitari
Yawe Vene
Royal Lightning vene
Many more!!!!
My Yuri!!!On Ice Project thread (Dead)
https://www.sylestia.com/forums/?thread=53007&page=1#2
My Newbie Givaaway thread: (inactive, still will give gifts)
https://www.sylestia.com/forums/?thread=49402&page=1
I work with these people
Mushroomwithlegs: breeding to Crushed flower vene
Pheonixlights: I get breeding rights to all pets
Sinfullysnowing : gets any ryori essences i find in exchange for one fineshed project pet
Ebonyflicker: Free Breeding, As many from Royal Lightning pair.
Earthdoragonlover: Free Breeding
Cian: Free Breeding, As many from HeartAch and Dream Mist as she wants
Sweetystar: 60,000 for Frozen Fire and Didriks Love pairs offspring
Neonglow123 and Luna173: breeding program, Free breeding
Stardreamer33: Got her pet
Typhix: gets a male 5/6 vis lupora
So About Me: Im a male..most of the time. I'm not to picky with my pronouns but They/Them is always a safe bet with me.
My birthday is November 19, 1999 (I am over 18! So ask your parent/Guardian permission before PMing me for casual conversation if you are underage)
I like waking up to mail so send some to me!
I am a big Inheritance cycle fan. Some pets that I breed or found are named in the Ancient Language(or I try too). I am also a reader of LOTR, PJO/HOO, Divergent, ToG, GoGH, Warrior cats and many more. I have read more books then I can count, some friends come to my house and use it as a library. Pretty sad isn't it. But on the happy side I am always happy to make new friends, so send a message if you wanna talk. I love games too!! Skyrim and Legend of Zelda are always favorites of mine, as well as Halo and D&D. I will take in most Draeyl, Kelpari, Lupora, Ny'vene, Qitari, or Vilnyx that you don't want. I may take in others but it just depends on how I feel. See you later!
I get get sick quite frequently and with my many health issues it can bring me close to death. If I suddenly go on Hiatus please be patient with me. (Pun intended) I try to get on sylestia as often as I can but hospital visits and rehab are exhausting and time consuming!!
Im on:
Wattpad, TamiAlber
Howrse US, Dröttning
Snapchat, Ashkopes (please say you added me from sylestia or I may block you)
My regen companion https://www.sylestia.com/forums/?thread=47862&page=1
Thanks Sidgreen01 for giving me Mur and Thorn!
This one is of Hatchi my fav Lup: by Lonefox (Love it so much!)
My current goal for breeding (among many others)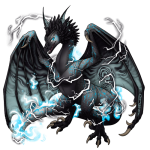 Posted: 8/10/2017 at 9:12 PM
Talk without words
Speak without a voice
Live a life worth living
It is your choice
Spend time making memories
Remember to say thank you
Don't forget please
Actions mean more than you will ever know
A picture is worth a thousand words
An action much more so
Don't worry about a good impression
Focus on bringing joy
Life's about the little things
A smile can make a stranger's day
Draw Emberfall777 some watermelon Mice:
Traits
Spring flowers
Rind stripes
Seed spots
Maybe an essence of Vines?
Leaf ears(Id Love these!)
I will not work with Littenlover2017 until she/he/it/they learns proper grammar and stops using shorthand.