Overview
Stables
Hatchery
Inventory
Wardrobe
Referrals
Settings
Seasonal Festival
World Map
Generator
Breeding Grounds
Party
Task Log
Mission Log
Quest Log
Player Trades
Trade Broker
Currency Exchange
Eggling Auction
Pick A Door
Official Games
Un-Official Games
Jinxie's Jamboree
Festival Shop
Diamond Shop
Avatar Shop
Scale Shop
Inbox
Forums
Community Polls
August 23rd, 2019

214 Online
11:02 AM
Advanced Search
Active Players on Sylestia
Category
Total
Yesterday
Players
7,189
1,003
Sylestia Pet Data
Category
Total
Yesterday
Pets
5,104,951
2,552
Generated
358,797
303
Captured
782,376
567
Bred
3,963,778
1,682
Statistics updated daily at midnight
Recent Announcements
Thread
Posted
Summer Festival Overvi.. Aug 9 Lost Grove Zone Reboot Jul 11 Lost Grove - New Theme.. Jul 9 Patriotic Event Overvi.. Jul 3 Diamond Sale and Doubl.. May 24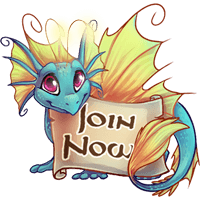 Forum Index > Official Games and Contests > 2018 Fall Festival - Pumpkin Carving (Tr...
Page 4
1, 2, 3, 4
Go to Page:
Author
Thread Post
Snowyh2o
Level 70
The Hallowed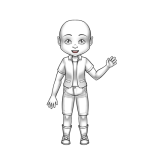 Joined: 6/26/2014
Threads: 7
Posts: 213
Posted: 10/29/2018 at 6:56 PM
Post #31
Okay, so, again, I did one side at school, and the other side at home cause I didn't end up liking the one I did at school:




And this is the side I did at home:




And what they look like in the dark:




Proof I did this:

Where I carved, where I took the candled picture, and the drawing I used for the first side that turned out too complicated.

Kaita
Level 70
Trickster
Joined: 4/16/2018
Threads: 55
Posts: 1,229
Posted: 10/30/2018 at 7:54 AM
Post #32
I havent ever craved a pumpkin before so i wasnt sure what to do. I had the idea of a ferrikki carving a pumpkin, i wish my drawing skills were that good. I used a sylestia av item as my inspiration



its a jack-o-lantern Jack-O_lantern xD Pumpception


Heilix
Level 66
The Kind-Hearted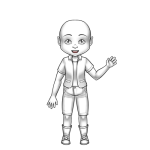 Joined: 2/2/2013
Threads: 4
Posts: 80
Posted: 10/30/2018 at 3:03 PM
Post #33
this is my second ever pumpking carving, I think this one looks a lot better thhan my first. :)

Light up
Bellamastiff
Level 67
The Carver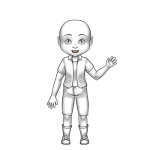 Joined: 10/18/2018
Threads: 2
Posts: 44
Posted: 11/1/2018 at 3:29 PM
Post #34
Edited By Bellamastiff on 11/1/2018 at 3:33 PM.
KaliOfDarknesss
Level 70
The Hallowed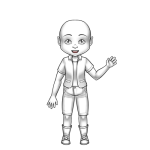 Joined: 1/26/2015
Threads: 38
Posts: 1,135
Posted: 11/2/2018 at 2:29 AM
Post #35
Album


Dirty pumpkin lol The insides of these things are awful feeling >< Those other two pumpkins are family's.


Trying to find a marker that would trace on the pumpkin was overly difficult -_- Was on the last shape when I found one. And then I learned that you should tape a tracing to your pumpkin and stab through that! Man.


Thought I might have bitten off more than my feeble arms could manage lol Only just got through the eyes and was tired. (We apparently aren't supposed to use knives, either. They should really make this information bolded and unavoidable to see when pumpkin hunting lol)


Just wanted to show off my hand(s)~


After an hour of stabbing repeatedly in an effort to make circles, just the circles, I had finished carving my pumpkin! So much stab and twist for the tiny tiny circles...
https://i.imgur.com/ESTFejG.png

And then the lights were turned off, and light shone through the areas I were getting worried would be too thin for it lol




Bonus! Cousin-nephew-creature with the other two pumpkins.
He helped with the one on the left (<), and enthusiastically (read: forcefully) assisted with all gut scraping.

(And yes. The cookies in some of those pictures were very good.)
Meerables
Level 68
The Carver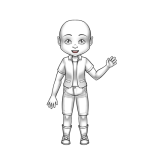 Joined: 2/16/2018
Threads: 11
Posts: 413
Posted: 11/4/2018 at 7:10 PM
Post #36
okay here I go

I tried to carve my drawing, it didn't go so well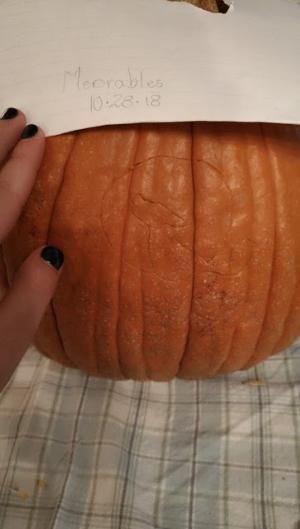 i't didn't really keep it's shape



ok now I'm getting somewhere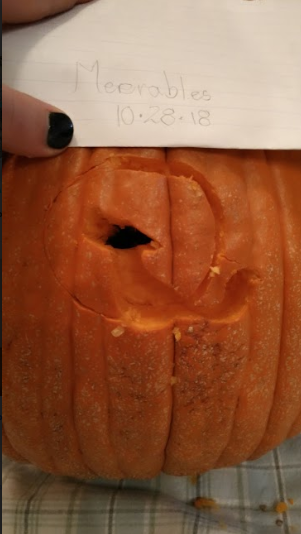 finally done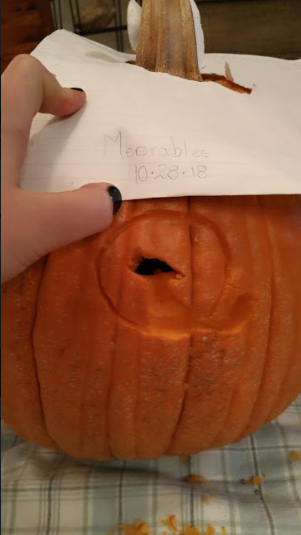 looks kinda good with candles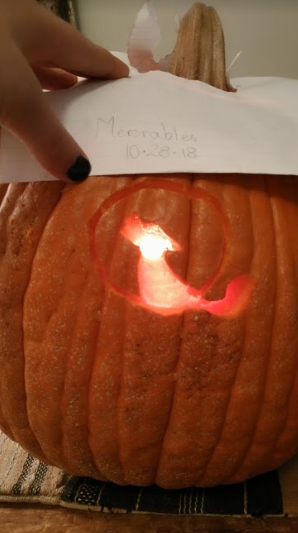 sorry it took me so long to upload my pumpkin
Atriella
Level 70
The Kind-Hearted
Joined: 1/28/2014
Threads: 168
Posts: 3,481
Posted: 11/9/2018 at 8:14 PM
Post #37
I decided to do a pumpkin based off a sketch I did last year


Rough sketch


The bottom is really bright in this one because I was using a flashlight to light it up


Stars around the edges

Edited By Castielle on 11/10/2018 at 6:31 PM.
Savynn
Level 70
Premier Sculptor
Joined: 12/18/2012
Threads: 158
Posts: 3,802
Posted: 11/25/2018 at 8:22 PM
Post #38
I had an acorn squash that I decided to use for the carving.







Looking for something that would fit on such a small surface, I decided to try doing the head of the frankendog held item. It's these held items.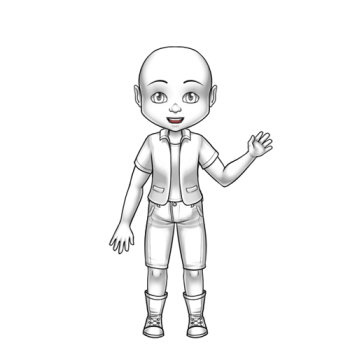 This is a drawing I did to take with me to work on the table.









The inside of the squash was very much like a pumpkin.







I tried drawing on the squash itself. This later turned out to not matter at all cause I messed up quite badly and had to use the other side. I still felt like including it though.







I decided not to bother drawing a second time on the squash. Instead I just looked at the drawing I did on the paper and just did my best to imitate it on the squash.








Finished. I realized I had accidentally done the carving a bit too tilted but I was able to use the little top of the squash that came off to prop the squash up so the carving's more where it should be for the picture.








Lit up. I think this is my favorite picture since you can see the ear tufts better than the one with the room lights off.








And with the room lights off and squash lit up.


Varyntha
Level 70
Nature Walker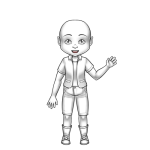 Joined: 9/3/2014
Threads: 18
Posts: 1,321
Posted: 11/25/2018 at 9:16 PM
Post #39
Okay... so I waited until the last day to make mine in the desperate hope that I could get something to carve other than a baby carrot... ^_^; Failure. So here's my Hatchling Lunemara baby carrot. ^w^ It's very difficult to carve a baby carrot (in case you are unaware xD ), so it took a nice chunk of the day. ^_^; Hopefully at least some of the finer details will show up since I had to use my webcam. ^_^;

My Photobucket Album with all of the photos. I took multiple photos of certain positions to try to show things that wouldn't all show up in just 1 photo...

Some specific photos of note in case you don't want to look at all 22 photos in the Album:

1. My poor tiny victim and weapon of choice...
2. Carved my sketch lines and began carving forms... From the bottom...
3. Main carving complete, before finer details. From the top.
4. Carving completed, adorable "feet" on bottom.
5. Carving completed, can you make out the texture on the top and the feathering detail on the antennae?
6. Completed, on its side so you can see antenna, "feet", eyes, and mandible at the same time.
7. A fun thing about working with baby carrots is that it has some translucent properties and can still do fun things with light like a proper jackolantern. ^D^ I tried to pick out 1 photo for this list that showed this the most all-around. ^_^

Aww, the cute lil' caterpillar is climbing up the knife handle... *w*
...I could not eat the baby carrot after I made it into a Hatchling Lunemara like I had originally planned. :< I just could not bring myself to do it... D_D;;
Krinadon
Level 70
Guardian of the Realm
Site Administrator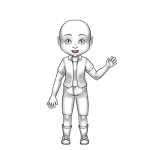 Joined: 12/17/2012
Threads: 761
Posts: 11,246
Posted: 11/28/2018 at 1:19 PM
Post #40
1st Place Winners

Prizes: 1,000 Diamonds, Free Stable, 3-Visible Fall Festival Themed Pet of Choice (2-Vis if Majestic) x2, [Philter of Trait Disruption] x3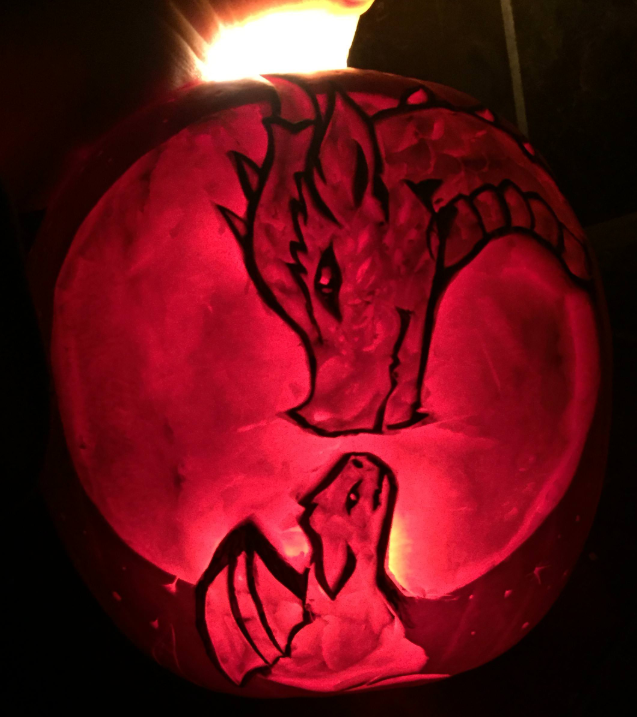 Castielle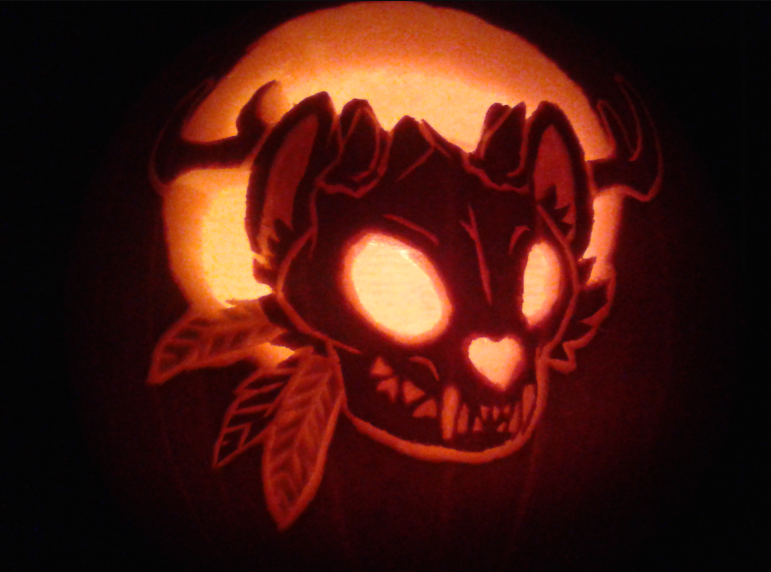 Dragoil


2nd Place Winners

Prizes: 500 Diamonds, Free Stable, 3-Visible Fall Festival Themed Pet of Choice (2-Vis if Majestic), [Philter of Trait Disruption] x1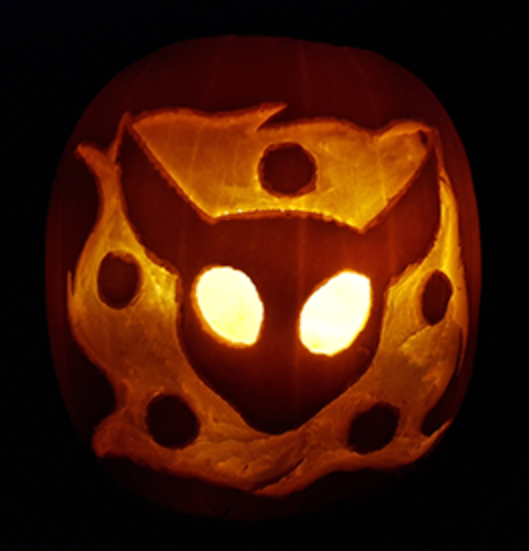 Angelzrulez


3rd Place Winners

Prizes: 250 Diamonds, Free Stable, 3-Visible Fall Festival Themed Pet of Choice (2-Vis if Majestic)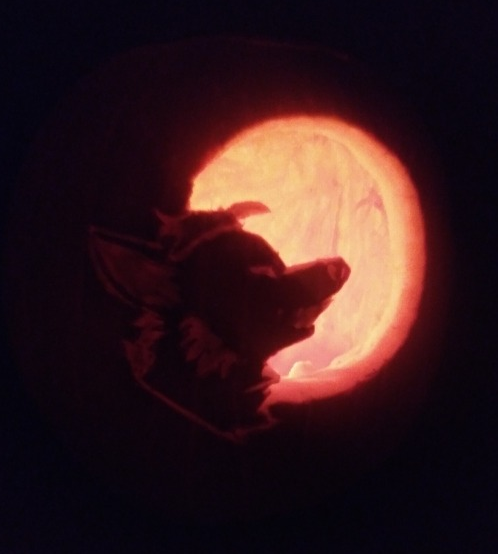 SerenityEather


All Participants

Prizes: Title: The Carver, [Fabled Brew Catalyst] x1, [Premium Blood Vial] x2, [Box of Brewing Supplies] x1, [Box of Brewing Agents] x1, [Chocolate Coins] x1,000
Go to Page:
1, 2, 3, 4
Go to Top
This Page loaded in 0.011 seconds.
Terms of Service | Privacy Policy | Contact Us | Credits
© Copyright 2011-2019 Sylestia Games LLC.
All names and logos associated with Sylestia are Trademarks of Sylestia Games LLC.
All other trademarks are the property of their respective owners.
For questions, comments, or concerns please email at Support@Sylestia.com.