Overview
Stables
Hatchery
Inventory
Wardrobe
Referrals
Settings
Seasonal Festival
World Map
Generator
Breeding Grounds
Party
Task Log
Mission Log
Quest Log
Player Trades
Trade Broker
Currency Exchange
Eggling Auction
Pick A Door
Official Games
Un-Official Games
Jinxie's Jamboree
Festival Shop
Diamond Shop
Avatar Shop
Scale Shop
Inbox
Forums
Community Polls
August 23rd, 2019

201 Online
10:40 AM
Advanced Search
Active Players on Sylestia
Category
Total
Yesterday
Players
7,189
1,003
Sylestia Pet Data
Category
Total
Yesterday
Pets
5,104,951
2,552
Generated
358,797
303
Captured
782,376
567
Bred
3,963,778
1,682
Statistics updated daily at midnight
Recent Announcements
Thread
Posted
Summer Festival Overvi.. Aug 9 Lost Grove Zone Reboot Jul 11 Lost Grove - New Theme.. Jul 9 Patriotic Event Overvi.. Jul 3 Diamond Sale and Doubl.. May 24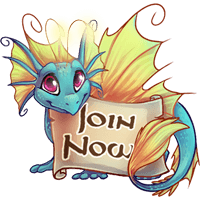 Forum Index > Official Games and Contests > 2018 Fall Festival - Pumpkin Carving (Tr...
Page 3
1, 2, 3, 4
Go to Page:
Author
Thread Post
Malin1
Level 70
High Priest
Joined: 6/15/2018
Threads: 52
Posts: 536
Posted: 10/27/2018 at 7:43 PM
Post #21
So I thought I was good at pumpkin carving! Then I tried to be impressive and carve something cool other than your basic face. A dirigible. It didnt go so well. Heres an in-progress pic:


Going not-so-great already. And Id managed to get pumpkin guts all over myself, which was annoying.

Tons of pumpkin bits all over the floor, one break, and one broken knife later, I got this: (Its double sided to let enough light out because the dirigible design didnt really have a lot of space.)



Its double sided. Go me. (And its a zombie on the face side, because thats the side where I broke the knife and spent ten minutes wedging it out. Yay!)

Thank you for looking at my display of ineptitude.
Edited By Malin1 on 10/27/2018 at 7:47 PM.
Galaxea
Level 70
The Kind-Hearted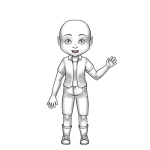 Joined: 11/12/2014
Threads: 114
Posts: 1,766
Posted: 10/27/2018 at 10:14 PM
Post #22
First time entering this contest. its not very pretty. Would have been better if we had not lost all of my tools from the pumpkin carving set. I'll have to buy new ones next year.


First I draw...Yes I am terrible at drawing.....Yes its a unicorn, that's what my daughter wanted on her Pumpkin or her Punkin as she calls it.



The Guts of Gordina Gourd.




A bowlful of punkin



Carving has begun




More Carving




Finalizing



Lighting test




Final Picture.





Welp Thats my entry. Not bad for using oversized kitchen knives...still wish I could have found that carving kit with its nicer tools...sigh.
Angelzrulez
Level 70
Vanquisher of Undead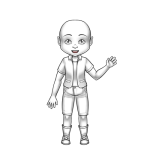 Joined: 1/9/2014
Threads: 18
Posts: 1,514
Posted: 10/28/2018 at 6:16 AM
Post #23
Here's mine, I sketched out my stencil and lined it digitally before reprinting it and carving.


Phantompup
Level 61
The Carver
Joined: 9/6/2018
Threads: 22
Posts: 159
Posted: 10/28/2018 at 11:43 AM
Post #24
Here's my carving- Vampire Ninja Turtle
Begining~
Carving~


Lighting~(Also only the word "Boo" showed up in the end, I couldn't carve "Yakasha" enough to show light through it)

Final~


Carving is a lot harder than drawing, :P I found that out the hard way
Edited By Phantompup on 10/28/2018 at 11:44 AM.
Starline
Level 70
Cutely Creative
Joined: 3/14/2016
Threads: 85
Posts: 1,564
Posted: 10/28/2018 at 2:38 PM
Post #25
I tried to draw a pokemon Haunter creature on my pumpkin.
These colorful pumpkins are so much more dense then regular pumpkins... I may try to re carve the face to show up more but for now....

Dinnerbone
Level 70
Trickster
Joined: 1/21/2016
Threads: 31
Posts: 1,161
Posted: 10/28/2018 at 8:31 PM
Post #26
My fingers really hurt after this, but I'm happy with the results!

1. Carving and gutting the pumpkin (I can't cut circles)



2. Drew the design, and this is Cloudjumper btw. I hope using characters from movies is allowed.



3. Progress picture



4. Finished carving (oops there's still some lines left)



5. Lit up!



And we're done! Please let me know if I've done anything wrong
~Dinnerbone
Griffinlokison
Level 59
Ghost Writer
Joined: 9/17/2017
Threads: 110
Posts: 3,643
Posted: 10/28/2018 at 10:48 PM
Post #27
OMG! Dinnerbone, that is so beautiful! I wish I could carve like that!
Dinnerbone
Level 70
Trickster
Joined: 1/21/2016
Threads: 31
Posts: 1,161
Posted: 10/28/2018 at 10:57 PM
Post #28
Thank you!
Snowyh2o
Level 70
The Hallowed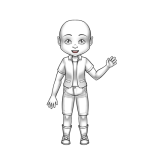 Joined: 6/26/2014
Threads: 7
Posts: 213
Posted: 10/29/2018 at 11:57 AM
Post #29
HI! So, I ended up carving a pumpkin on a whim for this contest at school, and while I did take pictures at different stages of the carving I forgot to add the date and my username to the picture. My pumpkin also finally collapsed in on itself yesterday, so I can't take anymore pictures of it. I did the carving process over 2 days, one at school, and one at home when I didn't like what I did at school so I tried again. I do have the dates of when the photos were taken from my phone, but no username. Would I have to carve a new one to participate in this contest?
Krinadon
Level 70
Guardian of the Realm
Site Administrator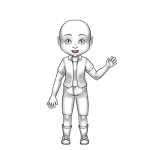 Joined: 12/17/2012
Threads: 761
Posts: 11,246
Posted: 10/29/2018 at 6:19 PM
Post #30
Link: https://www.sylestia.com/forums/?thread=67450&page=3#29
Author: Snowyh2o
Time Posted: 10/29/2018 at 11:57 AM
HI! So, I ended up carving a pumpkin on a whim for this contest at school, and while I did take pictures at different stages of the carving I forgot to add the date and my username to the picture. My pumpkin also finally collapsed in on itself yesterday, so I can't take anymore pictures of it. I did the carving process over 2 days, one at school, and one at home when I didn't like what I did at school so I tried again. I do have the dates of when the photos were taken from my phone, but no username. Would I have to carve a new one to participate in this contest?


If you can take a final picture of your Username/Date with something identifiable with the other pictures, that's fine. So like - in the same kitchen or whatever would work.
Go to Page:
1, 2, 3, 4
Go to Top
This Page loaded in 0.011 seconds.
Terms of Service | Privacy Policy | Contact Us | Credits
© Copyright 2011-2019 Sylestia Games LLC.
All names and logos associated with Sylestia are Trademarks of Sylestia Games LLC.
All other trademarks are the property of their respective owners.
For questions, comments, or concerns please email at Support@Sylestia.com.