Overview
Stables
Hatchery
Inventory
Wardrobe
Referrals
Settings
Seasonal Festival
World Map
Generator
Breeding Grounds
Party
Task Log
Mission Log
Quest Log
Player Trades
Trade Broker
Currency Exchange
Eggling Auction
Pick A Door
Official Games
Un-Official Games
Jinxie's Jamboree
Festival Shop
Diamond Shop
Avatar Shop
Scale Shop
Inbox
Forums
Community Polls
May 25th, 2019

229 Online
2:08 PM
Advanced Search
Active Players on Sylestia
Category
Total
Yesterday
Players
9,447
1,131
Sylestia Pet Data
Category
Total
Yesterday
Pets
4,924,889
2,004
Generated
346,566
421
Captured
761,007
217
Bred
3,817,316
1,366
Statistics updated daily at midnight
Recent Announcements
Thread
Posted
Diamond Sale and Doubl.. May 24 Lost Grove - The Forgo.. May 19 Working on Pet Scripts May 14 Qitari Mane Improvemen.. May 8 Spring Festival Overvi.. Apr 20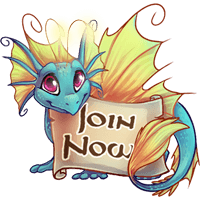 Forum Index > News and Announcements > Poll: Lunemara Body Change
Page 1
1, 2, 3, 4, 5, 6, 7
Go to Page:
Author
Thread Post
Krinadon
Level 70
Enchanted Explorer
Site Administrator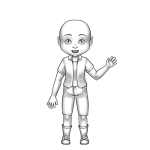 Joined: 12/17/2012
Threads: 755
Posts: 11,079
Posted: 4/5/2018 at 9:01 AM
Post #1
This is a Community Poll. To vote in the Poll, please click the link below!

To Participate in the Community Poll, You Can Click Here

Based on feedback going back to when the Lunemara Revamp was first released, we have decided to try a different main body for the Adults. The new body, which is currently visible for all Lunemara, is sleeker, smaller, and without the curled bottom.

The New Version

The Original Version



If you have any specific feedback on this poll, please post below. However, to vote, just simply visit the link at the top (or navigate to Social -> Community Polls) and cast your vote! Thank you.
Elise
Level 70
Warden of Umbra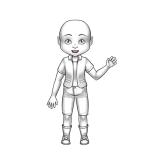 Joined: 6/11/2014
Threads: 87
Posts: 685
Posted: 4/5/2018 at 9:09 AM
Post #2
I actually prefer the original version for the body. It feels more attuned to the wings, if you get my drift. The new one is... dry? dull? boring? Something like that.

It's the curly nose I wish was redone...
Taco
Level 68
Warden of Umbra
Joined: 2/9/2013
Threads: 2
Posts: 22
Posted: 4/5/2018 at 9:14 AM
Post #3
I am so all for this revamp and would actually collect Lunemara with that new body. That odd ice cream swirl has always thrown me off a bit, I could never tell what it was supposed to be. I felt if it was a sort of 'tail' that could just be a gene instead. This new body has much more potential for genes I think.
Scathreoite
Level 70
Master Egg Hunter
Joined: 11/2/2014
Threads: 28
Posts: 1,584
Posted: 4/5/2018 at 9:21 AM
Post #4
The New one just. It's weird and tiny-looking compared to the rest of the body and kind of ugly because of it? Like it's smaller than the head and torso combined? Too compact.

I've not been overly fond of the tail, but I maintain the thought that if it just looked like it was a curled tuft of fur (like... like the puffadore's antenna tips? maybe? something like that) rather than a solid curl like it is, it would look better?

(I just. Maybe really like fluffy, fuzzy moths, so the Revamp Lunemara losing that hairy caterpillar look when they were updated from the originals was sad)

(I'd draw out what we mean, but our wacom being dead is not conductive to that. Really need to get on that...)
Urban2610
Level 26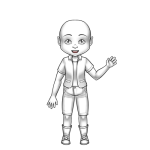 Joined: 3/31/2018
Threads: 2
Posts: 63
Posted: 4/5/2018 at 9:23 AM
Post #5
I'm only new though...

I do like the slimmer body of the new one but keep the tail curl.

I agree with Elise, remove the nose curl.
Elise
Level 70
Warden of Umbra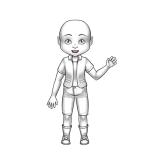 Joined: 6/11/2014
Threads: 87
Posts: 685
Posted: 4/5/2018 at 9:28 AM
Post #6
Oopsie! There's some glitches in the mutations ;-)
On second thoughts, the new body indeed shows the genes better... But I think it should be a bit longer. It simply looks too short. A tiny curve at the end would be OK, instead of the big swirl it used to have, or the current new end.


Flower Garland - white spaces showing



Lunar Garb - floating rings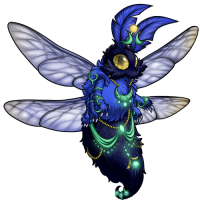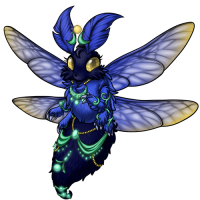 Scarab Armor - floating rings



Tree Dryad - floating flowers

Edited By Elise on 4/5/2018 at 4:47 PM.
Bookie
Level 60
The Perfectionist
Joined: 3/3/2016
Threads: 136
Posts: 1,010
Posted: 4/5/2018 at 9:45 AM
Post #7
Honestly I don't mind either way currently. But if you were to swap out the nose curl as well. On top of changing the bottom I would go for the New version. It's either both or neither in my opinion.
Edited By Bookie on 4/5/2018 at 10:00 AM.
LonelyRyu
Level 67
Warden of Umbra
Joined: 4/24/2015
Threads: 60
Posts: 346
Posted: 4/5/2018 at 9:46 AM
Post #8
Both versions look really nice to me.
Shibakitty
Level 30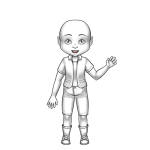 Joined: 4/6/2015
Threads: 0
Posts: 13
Posted: 4/5/2018 at 9:54 AM
Post #9
I think the new one looks nicer! The curl on the older one does match the wings, but it seems unnecessary. I know that it's not supposed to be super realistic, but if it was a real creature what purpose would the curl serve? The new version looks more reasonable.

And I agree with Bookie. The nose curl should be changed as well if the bottom curl isn't there.
Edited By Shibakitty on 4/5/2018 at 9:56 AM.
Xavion
Level 70
The Perfectionist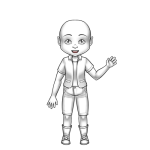 Joined: 10/15/2013
Threads: 337
Posts: 4,685
Posted: 4/5/2018 at 10:11 AM
Post #10
No more curly-butt? The new one gets my vote!

Curly-butt has always looked anatomically weird to me. Couldn't help but wonder if it was just the fur being spun and twisted up into an odd shape, or if the body beneath the fur was actually shaped like that o_O

Curly-nose I've understood to serve as an upturned proboscis, which is much better than a normal one which is weird and long and stringy and takes up more space than the head. Curly-nose I'm still cool with, but could live with or without it either way.
Go to Page:
1, 2, 3, 4, 5, 6, 7
Go to Top
This Page loaded in 0.009 seconds.
Terms of Service | Privacy Policy | Contact Us | Credits
© Copyright 2011-2019 Sylestia Games LLC.
All names and logos associated with Sylestia are Trademarks of Sylestia Games LLC.
All other trademarks are the property of their respective owners.
For questions, comments, or concerns please email at Support@Sylestia.com.