Overview
Stables
Hatchery
Inventory
Wardrobe
Referrals
Settings
Seasonal Festival
World Map
Generator
Breeding Grounds
Party
Task Log
Mission Log
Quest Log
Player Trades
Trade Broker
Currency Exchange
Eggling Auction
Pick A Door
Official Games
Un-Official Games
Jinxie's Jamboree
Festival Shop
Diamond Shop
Avatar Shop
Scale Shop
Inbox
Forums
Community Polls
May 25th, 2019

229 Online
2:11 PM
Advanced Search
Active Players on Sylestia
Category
Total
Yesterday
Players
9,447
1,131
Sylestia Pet Data
Category
Total
Yesterday
Pets
4,924,889
2,004
Generated
346,566
421
Captured
761,007
217
Bred
3,817,316
1,366
Statistics updated daily at midnight
Recent Announcements
Thread
Posted
Diamond Sale and Doubl.. May 24 Lost Grove - The Forgo.. May 19 Working on Pet Scripts May 14 Qitari Mane Improvemen.. May 8 Spring Festival Overvi.. Apr 20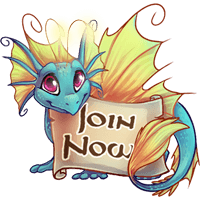 Forum Index > News and Announcements > Poll: Lunemara Body Change
Page 4
1, 2, 3, 4, 5, 6, 7
Go to Page:
Author
Thread Post
Jonathananubian
Level 70
The Kind-Hearted
Joined: 11/4/2015
Threads: 14
Posts: 202
Posted: 4/5/2018 at 6:33 PM
Post #31
The smaller body looks way off to me.
I liked that the Lunes looked like a fantasy version of an actual insect with the longer body and bigger torso. The nose curl is fine to me. It looks like the proboscis of an insect, which fits perfectly with the design.
The 'newer' one is kinda boring in comparison and it loses that kind of fantastical creature vibe that I personally like about them.
Onedera
Level 56
Trickster
Joined: 9/16/2017
Threads: 16
Posts: 234
Posted: 4/5/2018 at 6:40 PM
Post #32
The curly butt was so cute and mystical to me D:
Galaxyrose
Level 66
Cutely Creative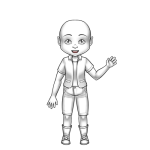 Joined: 8/27/2017
Threads: 53
Posts: 1,285
Posted: 4/5/2018 at 7:53 PM
Post #33
As a Lune fan, I've got to speak out on this one :P
I think I prefer the slim body, but the tail curl is pretty much why I like old lunemara better. The swirl on the tail matched the entire lunemara more and made it more whimsical, along with the moon crest and all. The new one is a bit...dull? Strange? No offense to the artist at all, but this new tail looks slightly like a lightbulb... >//<
However, if the nose curl were removed, but the curly tail was kept, I would totally change my vote :P
Edited By Galaxyrose on 4/5/2018 at 7:56 PM.
Amarok
Level 70
Omniscient Gardener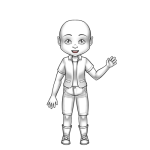 Joined: 4/17/2015
Threads: 93
Posts: 2,773
Posted: 4/5/2018 at 7:58 PM
Post #34
Okay you can swap out the body curl, that's fine but - We all really want the nose curl gone...or at least...curl it downwards? like a proboscis?
Moondrop
Level 70
Majestic Green Thumb
Joined: 6/9/2017
Threads: 74
Posts: 1,754
Posted: 4/5/2018 at 8:24 PM
Post #35
I prefer the original version.
Laurelley
Level 68
Ghost Writer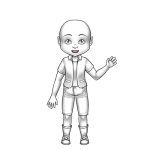 Joined: 9/8/2017
Threads: 7
Posts: 213
Posted: 4/5/2018 at 8:52 PM
Post #36
I can't really tell if you changed anything other than the curl on the butt. Then again, lunemara's aren't my favorite sylesti
Aizar
Level 70
Warden of Umbra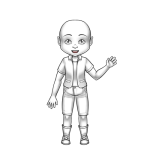 Joined: 4/15/2017
Threads: 28
Posts: 299
Posted: 4/5/2018 at 10:31 PM
Post #37
If the non-curly-butt is paired with a non-curly-nose, I'd go for it. The new lunemara looked too fancy for me, while this gets back to their original feel of being confused as crop pests in the main storyline. Maybe make the curlies into mutation options for those who enjoy them?
Zelly
Level 65
The Hallowed
Joined: 4/6/2013
Threads: 55
Posts: 959
Posted: 4/6/2018 at 12:26 AM
Post #38
I am fine with this new bottom, I guess. Is it great? Not quite.. looks rushed and kind of unfinished.. a lot of things do lately. *Motions to all the Frik things having to be redone* It is basically picking the less =/ of two options honestly.

The Lunemara is still the species that came out of its revamp immediately in a state of needing a revamp almost more than the original species because there are so many things wrong with its revamp like an entire slot dedicated to tiny mutations that all look worse than the original antenna, though like everyone else here.. we all repeatedly voiced we didn't like that curly nose even during sketch phase and it was still gone ahead with. Can we at least get a poll to show how unpopular the curly nose/thick up-facing proboscis/whatever is?

Please, listen to feedback. This is what I tried to suggest would look better on the Lunes back in sketch progress. Please consider it now. An actual fluffy body instead of a smooth plastic one with all fur 'inferred' by the shading. (Hint: It isn't effective. Go look at your other fuzzy creatures. They have fuzzy lines too, no? So does the Lune. At least, above the bottom half. Below it randomly becomes an ant or something. It doesn't make sense, which is why this poll option isn't quiite working either.) And please. Listen. We still hate the mouth. It isn't growing on any of us. Look at the posts already up here. You can do a fuzzy face. You can do a simple face with a proboscis mouth. Lots of other options here! Please, don't leave the Lunemara in this state. They can be so much better than where they are at right now.

Edited By Zelly on 4/6/2018 at 1:16 AM.
Frelioan
Level 67
Mojo Master
Joined: 9/25/2013
Threads: 30
Posts: 338
Posted: 4/6/2018 at 2:17 AM
Post #39
I happen to be practically the only one to like the lunemara as is(nose and all) but i have to agree with zelly. Theres a lot of people that have been talking about that nose and the smoothness of the body. I'm really not fond of the constant tweaking but if feedback had been listened to in the first place the tweaking wouldn't have needed to be done so...

This poll doesn't actually show anything at all to be honest because really the general community is just picking what they think is the lesser of two evils.


At some point though the tweaking needs to stop. the lupes,nytes and possibly bulbs,faes.nephs and whatever else need their revamps. expecially the nytes. the poor things are still on the old old pastel flat scheme after all and they,the faes and bulbs haven't had new traits in literal years ..these revamps seem to take an average of 6 months i've seen. so 4 pets,2 years..and if what happens with the rikki happens with these...well..

And on top of that with all these tweaks,we, the userbase must fix every single design we like because you don't want to give regens to fix the traits and/or colors that have been tweaked. I'm afraid to commit to anything new right now for fear of having everything flipped upside down and made completely differant from what i know.

it seems to me you don't seem to realize this. but the people complaining do projects. projects which can take months or even years because of the randomness of how traits roll. Thats why we complain so much. I myself have been working on 4 bulb projects for 2 years.. that are merely 3 vis simply due to RNG. We don't complain because we're lazy or being spiteful. we're worried.. to have you seem to decide on a whim to change things isn't a simple thing. It can destroy years of our own tweaking.
Angelaxax
Level 61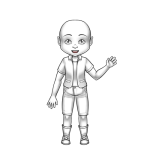 Joined: 2/2/2018
Threads: 5
Posts: 12
Posted: 4/6/2018 at 2:32 AM
Post #40
New version! Also I enjoy the more detailed wings on the new version. And I always disliked the curly tail. So weird, the curly nose does fit it but not double.
And some people dislike changes, and some people enjoy something new. I don't like new changes but I disliked the tail since the first time I saw it OwO
Go to Page:
1, 2, 3, 4, 5, 6, 7
Go to Top
This Page loaded in 0.012 seconds.
Terms of Service | Privacy Policy | Contact Us | Credits
© Copyright 2011-2019 Sylestia Games LLC.
All names and logos associated with Sylestia are Trademarks of Sylestia Games LLC.
All other trademarks are the property of their respective owners.
For questions, comments, or concerns please email at Support@Sylestia.com.