Overview
Stables
Hatchery
Inventory
Wardrobe
Referrals
Settings
Seasonal Festival
World Map
Generator
Breeding Grounds
Party
Task Log
Mission Log
Quest Log
Player Trades
Trade Broker
Currency Exchange
Eggling Auction
Pick A Door
Official Games
Un-Official Games
Jinxie's Jamboree
Festival Shop
Diamond Shop
Avatar Shop
Scale Shop
Inbox
Forums
Community Polls
September 22nd, 2018

91 Online
4:52 AM
Advanced Search

Active Players on Sylestia
Category
Total
Yesterday
Players
9,545
1,175
Sylestia Pet Data
Category
Total
Yesterday
Pets
4,320,879
1,981
Generated
292,124
83
Captured
650,536
178
Bred
3,378,219
1,720
Statistics updated daily at midnight
Recent Announcements
Thread
Posted
Lost Grove: Update to.. Sep 21 Lost Grove: Update to.. Sep 19 Summer Festival Diamon.. Sep 2 Summer Festival Traits Aug 27 Summer Festival Overvi.. Aug 17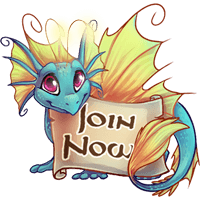 Forum Index > News and Announcements > Poll: Lunemara Body Change
Page 7
1, 2, 3, 4, 5, 6, 7
Go to Page:
Author
Thread Post
Dinnerbone
Level 66
Fright Master
Joined: 1/21/2016
Threads: 28
Posts: 1,101
Posted: 4/7/2018 at 8:28 PM
Post #61
Oh nooooooo it does look like a tongue D:
Edited By Dinnerbone on 4/7/2018 at 8:28 PM.
Squeak
Level 70
The Kind-Hearted
Joined: 8/18/2015
Threads: 0
Posts: 11
Posted: 4/8/2018 at 1:00 PM
Post #62
I'm never going to be able to unsee the tongue. XD However, given that the shading shows the abdomen to be a little fluffy, I'd agree that making it a somewhat fluffy outline would help a lot. The size of the curly abdomen with a non-curled, fluffy abdomen would be perfect, I think. But either way is good with me - it's still mainly the noses that really bother me on the lunes. XD
Dragonjammer31
Level 58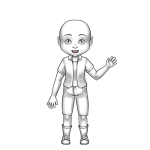 Joined: 12/18/2017
Threads: 81
Posts: 2,137
Posted: 4/9/2018 at 5:42 PM
Post #63
NEW ONE

Actually the new body looks like a moth wich is what lunemara was based off of I think the old one however doesn't look like it was based off of a moth wich kinda takes away the point of the lunemara
Griffinlokison
Level 54
Trickster
Joined: 9/17/2017
Threads: 79
Posts: 2,731
Posted: 4/9/2018 at 6:14 PM
Post #64
Aw man. I voted for the new body and then I look at this and now.... what have you done?! I can't unsee it now! I hate it! Ah!
Edited By Griffinlokison on 4/9/2018 at 6:15 PM.
Galaxea
Level 66
The Kind-Hearted
Joined: 11/12/2014
Threads: 100
Posts: 1,469
Posted: 4/10/2018 at 1:35 PM
Post #65
Personally I prefere the curly tail. I think it makes them more charming and fairy like. Without the curls they look very bland and kinda boring. I stand my ground in the thought that there is nothing wrong with curly frilly or feminine.
GhostPirate
Level 70
Trickster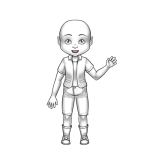 Joined: 4/24/2017
Threads: 41
Posts: 2,040
Posted: 4/10/2018 at 6:25 PM
Post #66
I flat out hate the new body.

Them being slimmed is okay, but the curl must stay. It matches the wings and makes it look quite cool and mystical.

The lunemaras now look... just, bad... and to me their very essence has been ripped away.

I used to love getting lunemara frost essences, catalysts, etc and making them during festivals. I'll never do this again if this stays.
Edited By Ghostwings20 on 4/10/2018 at 6:29 PM.
Happymess
Level 40
Joined: 3/14/2018
Threads: 16
Posts: 98
Posted: 4/11/2018 at 10:39 AM
Post #67
old
JustTopaz
Level 60
Gingerbread Architect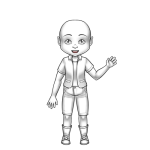 Joined: 6/27/2014
Threads: 126
Posts: 2,972
Posted: 4/11/2018 at 4:48 PM
Post #68
What about having Curl Butt as a mutation?
Obin
Level 60
Fabled Green Thumb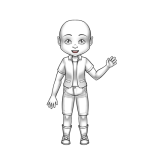 Joined: 5/17/2016
Threads: 6
Posts: 119
Posted: 4/11/2018 at 9:09 PM
Post #69
It's their face, not their body, that I dislike. :x
Krinadon
Level 70
Enchanted Explorer
Site Administrator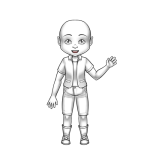 Joined: 12/17/2012
Threads: 713
Posts: 10,276
Posted: 4/11/2018 at 11:24 PM
Post #70
Locking thread and closing the poll.

We have some new fuzzy bodies in the works that I think most everyone will be pleased with and will get them posted as soon as we can.

Thank you all for the feedback. It was very helpful.

Stay tuned for more updates soon!
Edited By Krinadon on 4/11/2018 at 11:24 PM.
Go to Page:
1, 2, 3, 4, 5, 6, 7
Go to Top
This Page loaded in 0.011 seconds.
Terms of Service | Privacy Policy | Contact Us | Credits
© Copyright 2011-2018 Sylestia.
All names and logos associated with Sylestia are Trademarks of Sylestia.
All other trademarks are the property of their respective owners.
For questions, comments, or concerns please email at Support@Sylestia.com.