Home
Overview
Stables
Hatchery
Inventory
Wardrobe
Referrals
Settings
Seasonal Festival
World Map
Generator
Breeding Grounds
Nurturing Grounds
Party
Task Log
Mission Log
Quest Log
Themed Pet Codex
Player Trades
Trade Broker
Currency Exchange
Eggling Auction
Pick A Door
Official Games
Un-Official Games
Jinxie's Jamboree
Festival Shop
Diamond Shop
Avatar Shop
Scale Shop
Inbox
Forums
Community Polls
Advanced Search
December 9th, 2022

146 Online
12:28 AM
Advanced Search




Active Players on Sylestia
Category
Total
Yesterday
Players
3,279
692
Sylestia Pet Data
Category
Total
Yesterday
Pets
7,465,200
2,285
Generated
580,115
284
Captured
1,105,203
115
Bred
5,779,840
1,886
Statistics updated daily at midnight
Recent Announcements
Thread
Posted
PSA: Harassment and Bu.. Dec 5 2022 Stocking Stuffer Dec 1 2022 Advent Calendar Dec 1 New Feature: Trait Ext.. Nov 22 Black Friday Extravaga.. Nov 22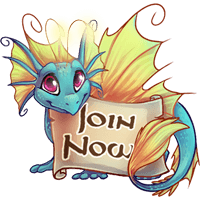 Forum Index > Official Games and Contests > 2022 Winter Festival - Avatar Item Desig...
Page 3
1, 2, 3
Go to Page:
Author
Thread Post
Savynn
Level 75
Lurker of the Depths
Joined: 12/18/2012
Threads: 204
Posts: 4,373
Posted: 10/27/2022 at 12:11 AM
Post #21
Winter Sky Mage

The edging is supposed to look like fluffy clouds at dusk when they're that dark bluish gray. The inside of the cape looks like the edges of pink still of the remains of a sunset and has a starry background. The stars are the type with the rounded edges for cuteness. I had an idea of braids coming out from the hood but I gave up.



Amastoneonal
Level 61
Candy Dispenser
Joined: 11/12/2021
Threads: 15
Posts: 572
Posted: 10/27/2022 at 4:45 AM
Post #22
Back ground:
Snowy Sunshine Cottage



Helds:
Build-a-snowman
[happy],[angry], and [shocked]



Head:
Bear hat/ winter cap / Fur hat


Just needs proper coloring and drawing, but it's basically a bear hat with pom-poms on the bottom, a brown cap, and a furry pilot hat.

Cloak:
Warm Fluffy Coat



outfits:
Winter Vest
Male and Female variations


The things on their feet are shoes, rubber shoes for the male and boots for the female.

Accessory Item:
Winter camping bag



Wings
Frosbite fairy wings



Accessory Items:
Grand Christmas tree and The Great Snowman

Dreamfyre
Level 75
Omniscient Gardener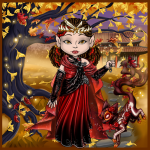 Joined: 2/4/2020
Threads: 28
Posts: 1,093
Posted: 10/27/2022 at 11:39 PM
Post #23
Holly Crown, Holly Dress, Holly Wreath


Krinadon
Level 75
Guardian of the Realm
Site Administrator
Joined: 12/17/2012
Threads: 990
Posts: 13,895
Posted: 10/29/2022 at 1:41 AM
Post #24
Hello, all.

Just a notice - we will be locking this thread and the Pet Trait Design thread after October 31st. If anyone else would like to participate before then, time is running out!
Snowdrop
Level 75
Brosilla's Minion
Joined: 10/13/2020
Threads: 54
Posts: 630
Posted: 10/31/2022 at 3:47 PM
Post #25
Winter Trends? I have no idea what to name this.

Held:

https://sendeyo.com/en/b07f4c2aa2

Head:

https://sendeyo.com/en/4eb95259f7

Outfit:

https://sendeyo.com/en/1193485259

(The jacket was meant to be puffy, but it didn't quite work out)

Cloak:

https://sendeyo.com/en/e00ba1837f

All together:

https://sendeyo.com/en/8b84a6699d
Mystical
Level 75
Majestic Brewmistress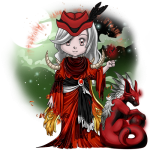 Joined: 11/19/2013
Threads: 0
Posts: 12
Posted: 10/31/2022 at 11:59 PM
Post #26
Festive Fox (Held)

Go to Page:
1, 2, 3
Go to Top
This Page loaded in 0.031 seconds.
Terms of Service | Privacy Policy | Contact Us | Credits | Job Opportunities




© Copyright 2011-2022 Sylestia Games LLC.
All names and logos associated with Sylestia are Trademarks of Sylestia Games LLC.
All other trademarks are the property of their respective owners.
For questions, comments, or concerns please email at Support@Sylestia.com.