Home
Overview
Stables
Hatchery
Inventory
Wardrobe
Referrals
Settings
Seasonal Festival
World Map
Generator
Breeding Grounds
Nurturing Grounds
Party
Task Log
Mission Log
Quest Log
Themed Pet Codex
Player Trades
Trade Broker
Currency Exchange
Eggling Auction
Pick A Door
Official Games
Un-Official Games
Jinxie's Jamboree
Festival Shop
Diamond Shop
Avatar Shop
Scale Shop
Inbox
Forums
Community Polls
Advanced Search
December 9th, 2022

150 Online
12:14 AM
Advanced Search




Active Players on Sylestia
Category
Total
Yesterday
Players
3,279
692
Sylestia Pet Data
Category
Total
Yesterday
Pets
7,465,200
2,285
Generated
580,115
284
Captured
1,105,203
115
Bred
5,779,840
1,886
Statistics updated daily at midnight
Recent Announcements
Thread
Posted
PSA: Harassment and Bu.. Dec 5 2022 Stocking Stuffer Dec 1 2022 Advent Calendar Dec 1 New Feature: Trait Ext.. Nov 22 Black Friday Extravaga.. Nov 22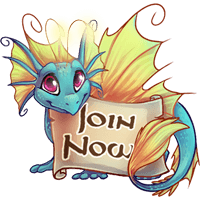 Forum Index > Official Games and Contests > 2022 Winter Festival - Avatar Item Desig...
Page 1
1, 2, 3
Go to Page:
Author
Thread Post
Krinadon
Level 75
Guardian of the Realm
Site Administrator
Joined: 12/17/2012
Threads: 990
Posts: 13,895
Posted: 10/5/2022 at 12:38 AM
Post #1
Hello everyone! We will be holding an Avatar Item Design contest for the 2022 Winter Festival! Please make sure to read the rules carefully!


Contest Rules

1. Design Avatar Items for this Festival. Please use the provided bases to draw your designs on.

Male Avatar Base
Female Avatar Base

The following can be included all in one entry for Avatars:

1-3 Avatar Held Items
1 Avatar Outfit Item (Male and Female options allowed)
1-3 Avatar Head Item
1 Avatar Cloak Item
1 Avatar Accessory Item
1 Avatar Tail Item
1 Avatar Wings Item
1-2 Avatar Aspect Items
1 Avatar Background Item

2. You must draw your new Items on the provided Avatar bases. If you feel that your drawing skills aren't great, then you can include a description in addition to your drawing in order to help us better envision your Items. If you are unable to draw something, then we are sorry, but there will be no exceptions. Your submission must look like it required some amount of effort to create. For example, drawing a few straight lines on a canvas and saying that they're "armor" will not count towards participation.

3. Avatar Items submitted must be Themed to this Festival. This means that it can be anything related to the season, such as any holidays that occur within the season, weather, etc.

4. Please do not copy/paste previous submissions. Please try and come up with new ideas or at least alter your previous non-chosen designs.

5. Please do not reserve posts. If you reserve a post, we will delete your post.

6. Please do not Ping me with your submission. Please only Ping me if you have a question.

7. Before submitting your entry, please make sure to scan the thread to see if someone else has already done something similar. Try to make your entry unique and if someone has already done something that you were wanting to do, then we highly suggest that you pick something different. If you feel that someone has "copied" your design, please do not say anything to that person - especially in this thread. We will intervene ourselves if we see something that's suspicious.

8. You may only submit ONE official entry for the Items listed above. If you wish to submit more, then you can send me a PM with drawings of your ideas. However, all PM'd entries that are sent to me will not count for prizes.

9. IMPORTANT: By participating in this contest and submitting your designs to us, you agree that we, Sylestia Games LLC, will retain full rights to your submission to use as we see fit for the purposes of Sylestia.com and Sylestia Games LLC. You will not receive any royalties or reimbursement from us if we decide to use your designs, or otherwise. Any designs that we pick will be recreated from scratch by our art team; we will only be using your submission as a reference for said artwork. We reserve the right to alter your design in any way that we see fit and are not obligated to adhere to any specific depictions or descriptions that are provided.

10. DO NOT comment on someone's entry unless you have something nice to say. If someone copies your entry, then have faith in us that we will determine the correct winner. Please do not fight over entries. If we see anyone doing this in the thread, then whoever is fighting will be disqualified and potentially receive a Forum Strike.

11. The end date is October 26th, 2022 at 11:59 PM server. After that, there is no guarantee that we will see your entry and the thread will be locked once designs are picked.


Important Copyright Infringement Notice

We are very aware that it's typical to use Google and/or other providers to search for ideas when designing artwork. However, it is extremely important that all of your submissions are created entirely by you and are not copied from another's work. If you are using other artwork as a reference, please ensure that your submission is changed sufficiently to be clear and obvious that it is indeed your work. This is extremely important, not just for ethical reasons, but also for legal reasons when we are implementing something onto our site. Thank you!


Contest Prizes

The following are scheduled to be the prizes for this contest. Please note, these are subject to change. However, we would not do so without a good reason to change them.

Winners
(Players who have their designs picked)
Prizes: [Peerless Avatar Token] x1, 3-Visible Winter Festival Themed Pet of Choice (2-Visible if Majestic) x1, Re-Colorable Avatar Items of Winner's Entries if applicable, Pre-Colored Avatar Item Set of Choice of Winner's Entries if applicable

All Participants
(With valid entries)
Prizes: [Fabled Frost Essence] x1, [Mystery Frost Essence] x2, [Premium Ice Water] x3, [Box of Ice Sculpting Supplies] x1, [Box of Ice Sculpting Agents] x2, [Legendary Avatar Item (Winter - Retired)] x1, [Frost Token] x1,000
Edited By Krinadon on 10/5/2022 at 12:43 AM.
CeruleanCrow
Level 75
High Warlord
Joined: 2/23/2017
Threads: 85
Posts: 1,742
Posted: 10/5/2022 at 1:13 AM
Post #2
[ Moon Monarch ]


I was right to prepare for this dang.

Female Avatar Wears:
Moon Monarch Dressings (Female)
Moon Monarch Tattoo (Tattoo)
Moon Monarch Crownlet - Long (Head)
Moon Monarch Quiver (Accessory)
Moon Monarch Cape (Cape)
Moon Monarch Bow (Held1)



Male Avatar Wears:
Moon Monarch Dressings (Male)
Moon Monarch Tattoo (Tattoo)
Moon Monarch Crownlet - Short (Head)
Moon Monarch Qilin Tail (Tail)
Moon Monarch Bedazzled Wings (Wings)
Moon Monarch Magic Stardust (Held2)



==================================

Full Outfits

Cape Design
Wing and Tail Designs
Head Item Backs
Accessory Designs


All Helds
Moon Monarch Lunar Owl (Held3)



==================================

Palette Ideas (Completely Optional):
(Display) Royal Stardust - Purple, Pink, Gold, White and Slate Neutrals. Star Details
Frozen Air - Dark Blue, Ice Blue, Silver, Light Grey and Rich Black (0D1320) Neutrals. Frost Details
Lunar Eclipse - Dark Pink, Bright Red, Gold, Black and Dark Grey Neutrals. Star Details
Ultraviolet Star - Dark Purple, Mauve, Silver, Dark Grey and Light Grey Neutrals. Frost Details

Names are just placeholders I was not prepared for that part
Edited By CeruleanCrow on 10/5/2022 at 1:18 AM.
Echosing
Level 75
Trickster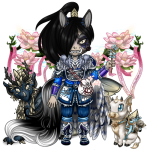 Joined: 5/28/2013
Threads: 49
Posts: 2,225
Posted: 10/5/2022 at 3:19 AM
Post #3
just wanna say this looks sick, too tired to elaborate but whole things cool
Edited By Echosing on 10/5/2022 at 3:20 AM.
CeruleanCrow
Level 75
High Warlord
Joined: 2/23/2017
Threads: 85
Posts: 1,742
Posted: 10/5/2022 at 12:49 PM
Post #4
ahhhh thank you!!! /g
Vully
Level 71
Omniscient Sculptor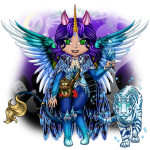 Joined: 5/15/2022
Threads: 5
Posts: 65
Posted: 10/6/2022 at 1:03 PM
Post #5
snowflake sweater

Raika
Level 75
The Fortuitous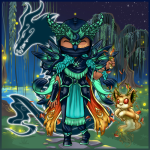 Joined: 1/1/2020
Threads: 12
Posts: 172
Posted: 10/6/2022 at 1:54 PM
Post #6
Auroral Vestaments:



meant to look like aurora borealis but couldnt quite get the wispy look down, the blue bits are meant to be like ice crystals and the held is meant to look wispy with a trailing aurora and snow
Edited By Raika on 10/6/2022 at 1:56 PM.
Snowblossim
Level 75
Snow Wars Mastermind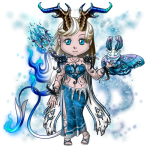 Joined: 11/13/2016
Threads: 52
Posts: 644
Posted: 10/6/2022 at 3:12 PM
Post #7
Held item: Arctic Fae's Companion (frost) and (smoke)

Anemochory
Level 75
Sylestiologist
Joined: 8/29/2016
Threads: 154
Posts: 1,448
Posted: 10/7/2022 at 8:14 PM
Post #8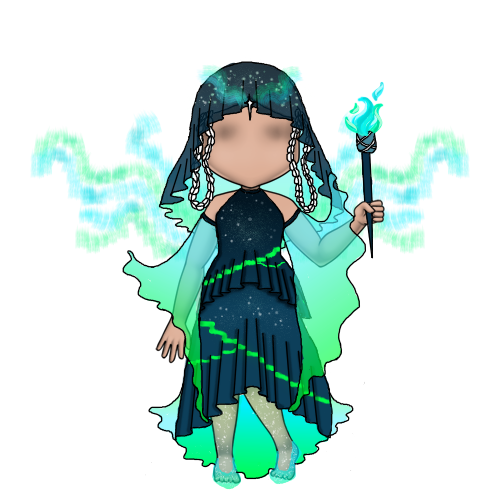 "Aurora Keeper"

I see there's already an aurora-themed set...but hopefully mine is different enough? Was definitely not intentionally similar (have had this design as a sketch for about a year).

The held is a torch, implied to be how the Aurora Keeper sets the skies alight.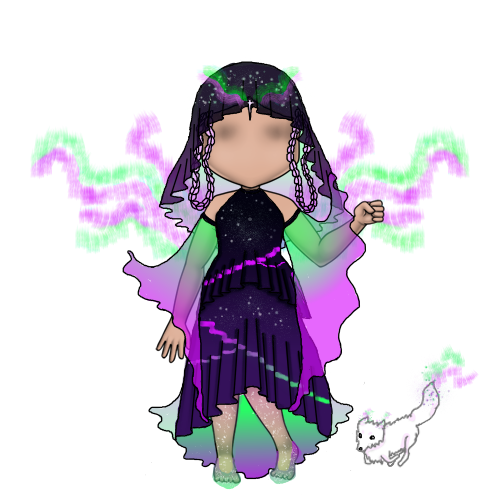 Another color, and an Arctic Fox held! This held is inspired by the Finnish stories of a fox whose tail is the source of the Northern Lights.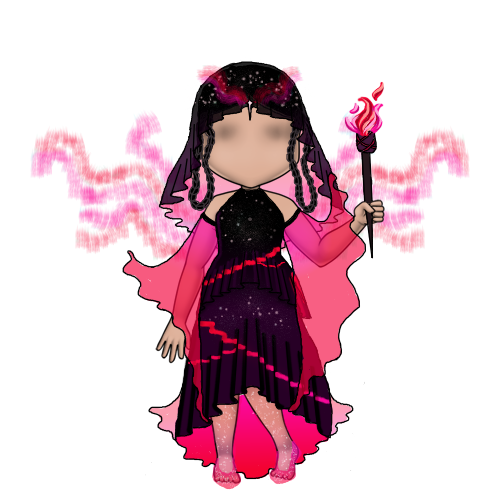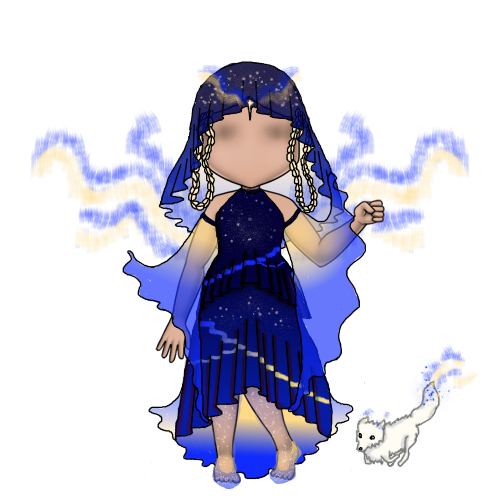 All the color variations are based on different colors that can occur in the Northern lights. The last blue one is rare, but does happen occasionally.
Edited By Anemochory on 10/24/2022 at 11:10 AM.
Echosing
Level 75
Trickster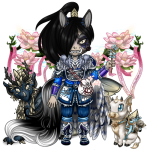 Joined: 5/28/2013
Threads: 49
Posts: 2,225
Posted: 10/8/2022 at 1:16 AM
Post #9
Lunar Eclipse, Winter Predator, or Snow Fox Corp



(drew this one weird so hard to show different items since I kinda did it as all one layer)


HEAD
-predator animal mask with a furred hood behind the head, some fluff goes over the mask to show the hood reaches the front
-some spots of snow around the head kind of floating around rather than falling
-super fluffy and big hood

OUTFIT
-insolated snow suit, bird feet and fluff/fur on the chest area
-super fluffy

WINGS
-idea is non-solid line art, and if solid white lines with dark base, could be cool if feet could somehow match the wings

BACKGROUND
-circle like the moon
-could have different kinds of phases
-added color on bottom half 'cause I thought contrast looked nice but otherwise not much planned for it
Edited By Echosing on 10/25/2022 at 8:12 PM.
WoermOnAString
Level 75
Trickster
Joined: 8/25/2018
Threads: 27
Posts: 210
Posted: 10/8/2022 at 6:44 PM
Post #10
Snowy Cabin Avatar Background
Nighttime Variant
You can view the original unedited version here.

Originally I was going to draw in falling snowflakes as well as snow on the branches of the pine tree however that deemed itself to be impossible with my cheap colored pencils. I wanted the snow to have this sort of glittery glistening effect as well but I don't have the glitter for that.

Sorry for the mid-tier edit of the blank avatar base. I don't have any apps to do so so I had to turn in into a sticker on Snapchat and add it to the drawing that way.



Daytime Variant
You can view the original unedited version here.

The snow on this is also supposed to be glistening. Falling snow is optional. The snow on the pines should be more pronounced but I ended up over-shading too much so it's darker than it should be.






Snow Clouds Avatar Aspect
I tried to draw what it might look like over the background. I think there might be too many clouds covering the background so maybe there should be a little less. You can view that image here.

Both nighttime and daytime variants have swirling snowfall, however the nighttime variant is tinted blue.






Christmas Pajamas Avatar Outfit

These blue pajamas are trimmed with a red and white candy cane stripe pattern. On the pants are candy canes. On the shirt is a winter scene with pine trees and a waving snowman. There are red and white mittens on the avatar's hand. The avatar is also wearing a pair of snow boots.






Wrapped Blanket/Tied Blanket/Blanket Cape Avatar Cloak

This small fuzzy blanket wraps around the shoulders like a shaw except the ends are tied together to keep it from falling off the avatar's shoulders. The blanket has a red border and it has a pattern of peppermint swirls. An alternate pattern could also be candy canes to match the rest of the outfit.






Avatar Held Items

Item 1: A snowman mug full of hot chocolate. There is a dollop of whipped cream with two marshmallows, a stick of cinnamon, and a candy cane. It is based off of this mug I got my mom last Christmas.

Item 2: A hot cup of coffee. The Sylestia S dragon is on the cup as a logo.

Item 3: A hot cup of coffee. There is moose on the cup as the logo to appease the moose god. This item is just a design variation of item 2.

Item 4: A hot cup of tea. I like to think it's chai tea, which is why I put the whipped cream on top. The teacup has a fancy silver handle, a light grey, almost white cup, and a dark pink band around the top and base of the cup.

Item 5: Two candy canes. These aren't as big as the candy canes we already have in the wardrobe. The two canes are crossed over each other with the hook facing opposite ways






Avatar Head Items

Item 1: A winter hat/beanie. There is a band around the hat with a candy cane stripe pattern. On top of the hat is a white yarn pompom with red yarn accent bits. The hat is blue like the pajamas. The dark blue snowflakes are actually supposed to be white but the white didn't look right on the watercolor paper.

Item 2: A set of earmuffs. The earmuffs are the inverse of the hat's pompom, red with white accent bits. The band connecting the pair is black.




Edited By WoermOnAString on 10/20/2022 at 6:32 PM.
Go to Page:
1, 2, 3
Go to Top
This Page loaded in 0.037 seconds.
Terms of Service | Privacy Policy | Contact Us | Credits | Job Opportunities




© Copyright 2011-2022 Sylestia Games LLC.
All names and logos associated with Sylestia are Trademarks of Sylestia Games LLC.
All other trademarks are the property of their respective owners.
For questions, comments, or concerns please email at Support@Sylestia.com.