Home
Overview
Stables
Hatchery
Inventory
Wardrobe
Referrals
Settings
Seasonal Festival
World Map
Generator
Breeding Grounds
Nurturing Grounds
Party
Task Log
Mission Log
Quest Log
Themed Pet Codex
Player Trades
Trade Broker
Currency Exchange
Eggling Auction
Pick A Door
Official Games
Un-Official Games
Jinxie's Jamboree
Festival Shop
Diamond Shop
Avatar Shop
Scale Shop
Inbox
Forums
Community Polls
Advanced Search
December 8th, 2022

155 Online
11:15 PM
Advanced Search




Active Players on Sylestia
Category
Total
Yesterday
Players
3,281
701
Sylestia Pet Data
Category
Total
Yesterday
Pets
7,462,914
2,046
Generated
579,831
360
Captured
1,105,088
95
Bred
5,777,954
1,591
Statistics updated daily at midnight
Recent Announcements
Thread
Posted
PSA: Harassment and Bu.. Dec 5 2022 Stocking Stuffer Dec 1 2022 Advent Calendar Dec 1 New Feature: Trait Ext.. Nov 22 Black Friday Extravaga.. Nov 22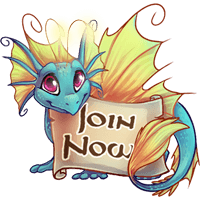 Forum Index > Official Games and Contests > 2022 Winter Festival - Avatar Item Desig...
Page 2
1, 2, 3
Go to Page:
Author
Thread Post
Viridiansnow
Level 63
Trickster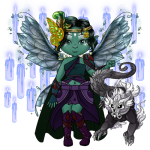 Joined: 9/23/2022
Threads: 0
Posts: 1
Posted: 10/8/2022 at 10:55 PM
Post #11
Frigid Steel, Metallic Rose. I have no idea how to name things.
Zekotan
Level 75
Frosty Hands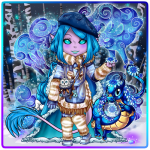 Joined: 12/27/2014
Threads: 20
Posts: 456
Posted: 10/10/2022 at 1:14 AM
Post #12
Inspired by my recently found love for yarn projects! The hat and sweater are knitted with raised patterns on them, the held is a giant ball of yarn with a tiny swatch being knitted on the needles in the avatars hand, the aspect item is a basket full of yarn balls, the boots are meant to be fluff lined soft boots, and the pants are supposed to be leggings with the paradise tail mutation as the pattern on them. I will be adding more to this later (I hope) but here is what I have for now :D


Lostinthyme
Level 75
The Fortuitous
Joined: 9/21/2016
Threads: 5
Posts: 102
Posted: 10/18/2022 at 3:40 PM
Post #13
Aspect: Northern Lights




Background: Tundra Mountain

ParodyCatharsis
Level 75
Frosty Hands
Joined: 10/18/2018
Threads: 28
Posts: 1,466
Posted: 10/20/2022 at 6:16 PM
Post #14

Link to album

EvilNapkin
Level 75
Master Sylestiologist
Joined: 12/16/2020
Threads: 42
Posts: 355
Posted: 10/20/2022 at 7:46 PM
Post #15
The shy and elusive Snow Spirit.

The fluff is glistening frost. The claws, horns, & gems are solid ice. The held is a Frosted Kitsune Luffox. Everything else has a snowflake pattern which could be different depending on colouration.
The cloak and wings do not have to be transparent.


Wings are tilted towards head to match angle of cloak.
Wing intended to look wrapped around companion.
I am very bad at drawing feathered wings.
Edited By EvilNapkin on 11/3/2022 at 8:42 PM.
Scathreoite
Level 75
Maw-nster Masher
Joined: 11/2/2014
Threads: 66
Posts: 3,584
Posted: 10/24/2022 at 7:34 PM
Post #16
Outfit- Warm Winter Shorts




Head- Warm Winter Canvas Hat
Held- Warm Winter Womble
Tail- Warm Winter Rootail
Wings- Warm Winter Campfire Wings




Head- Warm Winter Straw Hat
Held- Warm Winter Wobbly (/ Warm Winter Wallaby) (based off of the Banded Hare-Wallaby)
Aspect- White Roo Mob




Held- Warm Winter Wala
Aspect- One White Boomer

(potential additions:
1 Avatar Head Item
1 Avatar Cloak Item
1 Avatar Accessory Item
1 Avatar Background Item
Edited By Scathreoite on 10/26/2022 at 10:16 PM.
Agilupa
Level 75
Collector of Souls
Joined: 11/18/2018
Threads: 18
Posts: 466
Posted: 10/24/2022 at 8:41 PM
Post #17


Ice Dancer's Costume (Outfit, male would have pants and a shirt instead of tights and a leotard)

Ice Dancer's Pannier (IDK what to really call it, its a Cloak item hanging from the waist)

Ice Dancer's Laurels (Head item, male has no bun and shorter bangs)

Ice Dancer's Medal (Held item, variations could be other placements)

Ice Dancer's Icy Butterflies (Aspect Item, looked cool)
Angelzrulez
Level 75
Hand of Destiny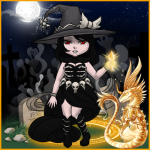 Joined: 1/9/2014
Threads: 25
Posts: 1,856
Posted: 10/24/2022 at 9:56 PM
Post #18
Resubmitting this one in case I don't get time to create something new:


Background: Starry Aurora/Northern Lights
Wanda
Level 70
The Perfectionist
Joined: 3/10/2018
Threads: 194
Posts: 1,744
Posted: 10/24/2022 at 10:37 PM
Post #19
I'm not sure what to call this, something to do with sunsets lol.

Full Body


Hair


Dress


Wings


Color Variants

Oiseau
Level 75
Lurker of the Depths
Joined: 6/14/2018
Threads: 87
Posts: 1,234
Posted: 10/26/2022 at 2:36 PM
Post #20
Ice Carver Set

Head: ice carver's cap
Outfit: ice carver's outfit
accessory: ice carver's tool bag
held: ice carver's knife / ice carver's companion



Wings and feathers are supposed to look like ice :)
Go to Page:
1, 2, 3
Go to Top
This Page loaded in 0.033 seconds.
Terms of Service | Privacy Policy | Contact Us | Credits | Job Opportunities




© Copyright 2011-2022 Sylestia Games LLC.
All names and logos associated with Sylestia are Trademarks of Sylestia Games LLC.
All other trademarks are the property of their respective owners.
For questions, comments, or concerns please email at Support@Sylestia.com.