Overview
Stables
Hatchery
Inventory
Wardrobe
Referrals
Settings
Seasonal Festival
World Map
Generator
Breeding Grounds
Nurturing Grounds
Party
Task Log
Mission Log
Quest Log
Themed Pet Codex
Player Trades
Trade Broker
Currency Exchange
Eggling Auction
Pick A Door
Official Games
Un-Official Games
Jinxie's Jamboree
Festival Shop
Diamond Shop
Avatar Shop
Scale Shop
Inbox
Forums
Community Polls
Advanced Search
September 28th, 2022

68 Online
2:06 AM
Advanced Search




Active Players on Sylestia
Category
Total
Yesterday
Players
3,249
545
Sylestia Pet Data
Category
Total
Yesterday
Pets
7,334,602
913
Generated
565,318
17
Captured
1,089,987
57
Bred
5,679,274
839
Statistics updated daily at midnight
Recent Announcements
Thread
Posted
Labor Day Diamond Sale Sep 1 Faelora Revamp Update Aug 30 New Feature: Festival.. Aug 17 Summer Festival Pet Tr.. Aug 15 Summer Festival Overvi.. Aug 11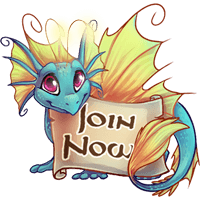 Forum Index > Official Games and Contests > 2022 Summer Festival - Avatar Dress Up
Page 2
1, 2, 3, 4, 5, 6, 7, 8
Go to Page:
Author
Thread Post
Crystalkey
Level 75
The Perfectionist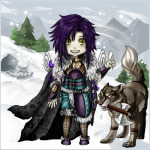 Joined: 9/3/2016
Threads: 8
Posts: 66
Posted: 8/11/2022 at 10:16 AM
Post #11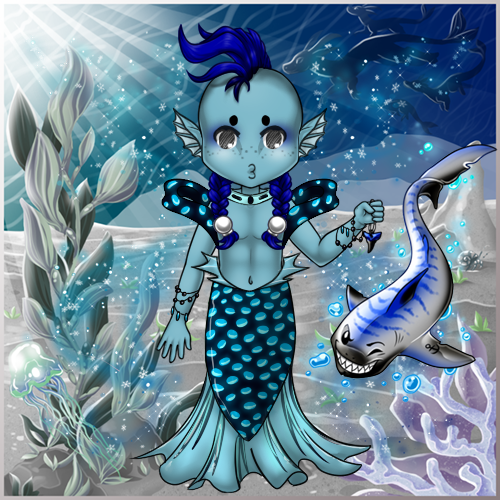 This is Blue, a merboy with his best friend Spike. They love to go on adventures and get in a lot of trouble. They most like to spy on humans and play pranks.
Entr0py
Level 75
Enchanted Explorer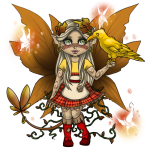 Joined: 1/2/2014
Threads: 173
Posts: 1,873
Posted: 8/11/2022 at 11:14 AM
Post #12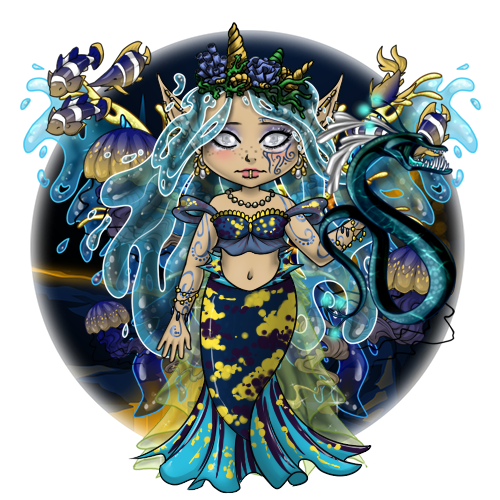 Serena, a siren who lures lost sailors with her haunting songs to their death beneath the waves
Edited By Entr0py on 8/11/2022 at 11:15 AM.
Dinnerbone
Level 75
The Artistic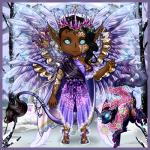 Joined: 1/21/2016
Threads: 40
Posts: 1,427
Posted: 8/11/2022 at 11:35 AM
Post #13
Inspired by thunderstorms and monarchs, both very common sights around the great lakes at this time :p
This is, perhaps a personification of those two things combined - they bring life in their water and pretty pollinators, yet also destruction in powerful winds and torrential train :)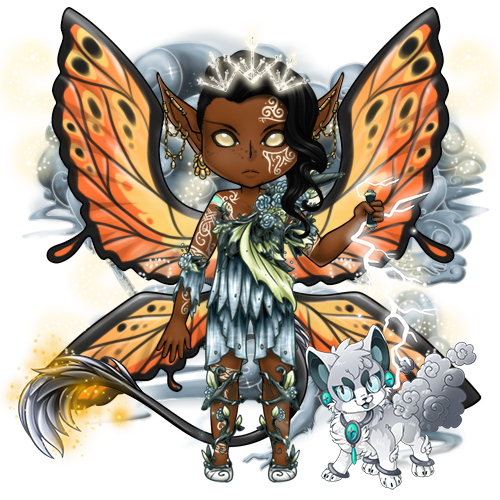 Edited By Dinnerbone on 8/11/2022 at 11:37 AM.
Jakecastaway
Level 72
The Artistic
Joined: 3/6/2016
Threads: 11
Posts: 226
Posted: 8/11/2022 at 11:46 AM
Post #14


The werewolf Jake got bored of his mondaine day to day life and decided to take a vaction to the beach
Hiraeth
Level 75
Crystalline Cleaver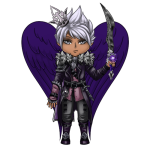 Joined: 7/14/2015
Threads: 158
Posts: 2,404
Posted: 8/11/2022 at 1:38 PM
Post #15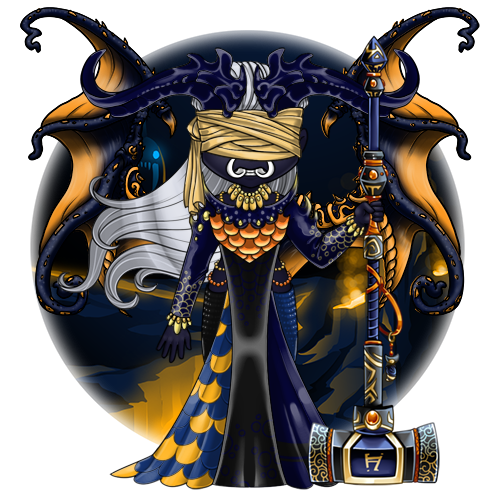 Terror of the Deep
There's a reason only 20% of the ocean remains explored, and a reason we're so desperate to take to the stars.
Revol
Level 75
Ghost Writer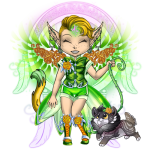 Joined: 4/4/2019
Threads: 42
Posts: 3,009
Posted: 8/11/2022 at 2:14 PM
Post #16
Keeper of the Sun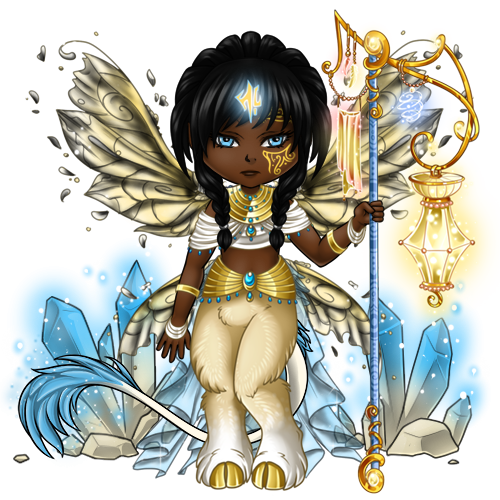 The keeper of fun
the keeper of the sun
glowing and bright
maker of the light
so take a moment
thank her glow, so potent
for she keeps your summer
one that you can love
Bobcat
Level 75
Trickster
Joined: 10/26/2013
Threads: 8
Posts: 268
Posted: 8/11/2022 at 5:06 PM
Post #17

The Abyssal Lavamancer

Once just a regular merfolk, he wandered too close to the ocean floor one day, where he came upon a hydrothermal vent. Peering inside, he was injured and blinded by a sudden eruption of scalding water and ash. Lying on the ocean floor waiting for death, he heard a mysterious voice that offered him another chance at life and his sight back. With no other options, he accepted, not realizing that he had bargained away his body to a horrific creature of the abyss. Upon fusing with the creature the poor merfolk was transformed into an abomination of writhing flesh, glaring eyes, and molten rock. He now spends his days preying upon other curious merfolk who wander too close to the vent.
Lunalamoone
Level 75
Sergeant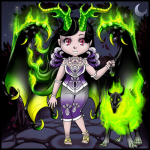 Joined: 3/17/2018
Threads: 67
Posts: 605
Posted: 8/11/2022 at 5:11 PM
Post #18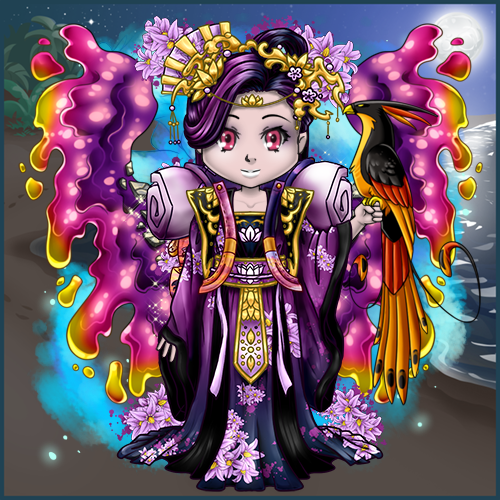 Lady Suvi is a mysterious spirit who helps swimmers return to shore if they are unable to do so themselves. She is not often seen, but she's rather kind should you manage to spot and interact with her. Do not, however, make her feel threatened in any way, otherwise she shall vanish, never for you to see again.
Dragonclaws59
Level 74
The Kind-Hearted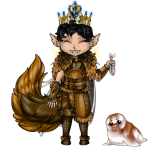 Joined: 9/27/2019
Threads: 15
Posts: 155
Posted: 8/11/2022 at 9:16 PM
Post #19

The sea parter, a wonderer who followers the warmth and magic of the summer
Zolnixigirlalpha
Level 27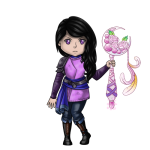 Joined: 12/25/2021
Threads: 8
Posts: 82
Posted: 8/12/2022 at 9:44 AM
Post #20
Saffron the Sylvorpa Guardian

Saffron's mission in life is to protect the sylvorpa living in her reef. whether they are hurt, abandoned, or simply prefer living wild, she will protect them from any human interferance.]

Sorry didnt mean to ping
Edited By Zolnixigirlalpha on 8/12/2022 at 9:45 AM.
Go to Page:
1, 2, 3, 4, 5, 6, 7, 8
Go to Top
This Page loaded in 0.038 seconds.
Terms of Service | Privacy Policy | Contact Us | Credits | Job Opportunities
© Copyright 2011-2022 Sylestia Games LLC.
All names and logos associated with Sylestia are Trademarks of Sylestia Games LLC.
All other trademarks are the property of their respective owners.
For questions, comments, or concerns please email at Support@Sylestia.com.