Overview
Stables
Hatchery
Inventory
Wardrobe
Referrals
Settings
Seasonal Festival
World Map
Generator
Breeding Grounds
Nurturing Grounds
Party
Task Log
Mission Log
Quest Log
Themed Pet Codex
Player Trades
Trade Broker
Currency Exchange
Eggling Auction
Pick A Door
Official Games
Un-Official Games
Jinxie's Jamboree
Festival Shop
Diamond Shop
Avatar Shop
Scale Shop
Inbox
Forums
Community Polls
Advanced Search
September 28th, 2022

63 Online
1:29 AM
Advanced Search




Active Players on Sylestia
Category
Total
Yesterday
Players
3,249
545
Sylestia Pet Data
Category
Total
Yesterday
Pets
7,334,602
913
Generated
565,318
17
Captured
1,089,987
57
Bred
5,679,274
839
Statistics updated daily at midnight
Recent Announcements
Thread
Posted
Labor Day Diamond Sale Sep 1 Faelora Revamp Update Aug 30 New Feature: Festival.. Aug 17 Summer Festival Pet Tr.. Aug 15 Summer Festival Overvi.. Aug 11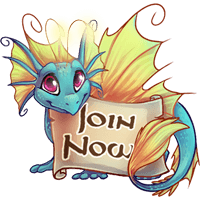 Forum Index > Official Games and Contests > 2022 Summer Festival - Avatar Dress Up
Page 7
1, 2, 3, 4, 5, 6, 7, 8
Go to Page:
Author
Thread Post
Vineyiea
Level 75
Guardian of the Realm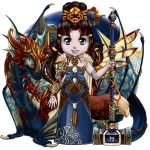 Joined: 5/2/2017
Threads: 173
Posts: 4,970
Posted: 9/11/2022 at 8:33 AM
Post #61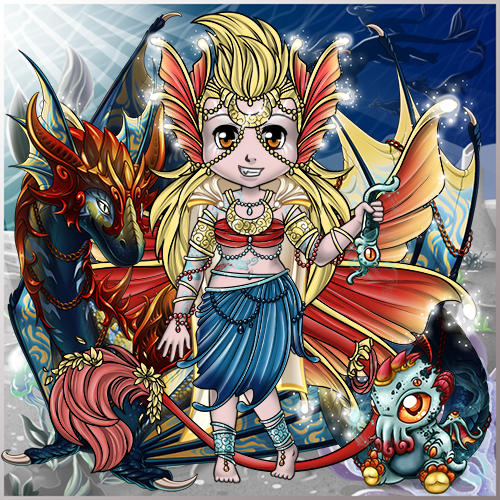 Guinevere, ruler of the sea, rides her massive sea dragon. Alongside her, Cthylla, faithfully follows as she speeds through the water. This was her domain, untouched by those have tried to claim it for themselves. But still, they would try. For none who have waged war against her are around to tell the cautionary tale of what happens to those who fight against her.
Trdoxie
Level 75
Warden of Umbra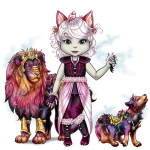 Joined: 7/22/2018
Threads: 33
Posts: 414
Posted: 9/11/2022 at 10:10 AM
Post #62
Hello, I am Anya, fairy keeper of lakes and rivers. It is my job to protect these waterways so people and animals have clean water to enjoy during the hot months of summer. Along with my trusty steed, Delmar, and my wonderful companion, Ribbit, we journey throughout the land inspecting and cleaning (if needed) these bodies of water. It is my wish to see happy, healthy humans having fun swimming, canoeing, fishing, and enjoying many other activites as well as providing safe drinking water for all creatures of the land and sky. And of course, securing healthy habitats for all water inhabitants.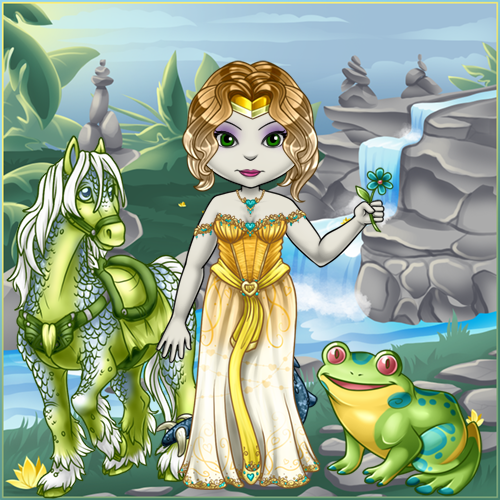 Dreamfyre
Level 75
Omniscient Gardener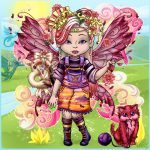 Joined: 2/4/2020
Threads: 27
Posts: 1,068
Posted: 9/11/2022 at 1:42 PM
Post #63


If you see a brightly coloured creature frolicking with dolphins, don't look too long, or you might feel the urge to jump in and follow it, down into the depths where The Sea Witch waits. Old sailors know to never go above deck on a still, clear night, because if you hear a haunting melody drifting across the ocean air, it's already too late for you.
Briarwood
Level 75
The Perfectionist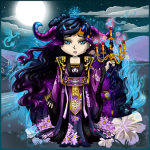 Joined: 8/11/2020
Threads: 28
Posts: 380
Posted: 9/11/2022 at 2:16 PM
Post #64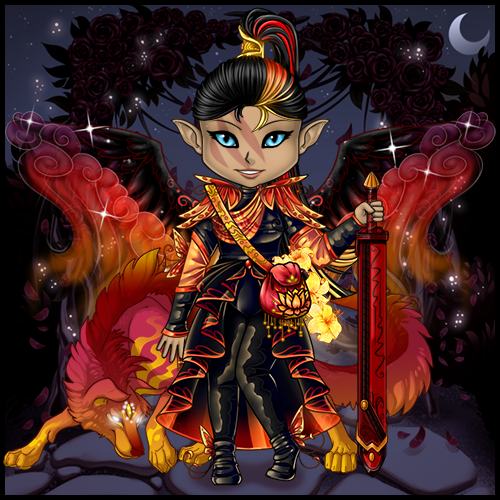 An assasin trained in a place of darkness, she slips between the shadows. Always followed by her loyal companion, she is as silent and stalking as the heat of the summer night.
Synnove
Level 75
High Warlord
Joined: 11/3/2021
Threads: 14
Posts: 328
Posted: 9/11/2022 at 3:24 PM
Post #65


Being one of the Nereids, Aktaia watches over the Sailors and people who cross the seas.
During the summer you can see her swimming with the Kelpari or taking care of them at the close beach, always up for a friendly chat. She's an excellent warrior but also loves to organize little races in the summer, letting people borrow her Kelpari for that occassion.
You might even find her playing on her harp, singing songs with a soft voice in a language you've never heard before, enchanting the air of the warm summer nights.
Edited By Synnove on 9/11/2022 at 3:26 PM.
Pyewacket
Level 75
Fancy Pants
Joined: 8/21/2017
Threads: 0
Posts: 32
Posted: 9/11/2022 at 3:28 PM
Post #66
Have you ever seen the blue ghost fireflies? I hear that they frequent a forest in a place called North Carolina. To me, that forest is called Dolaia. It means other world in my language. This is because the forest connects our two worlds. For about one month out of the year, a portal opens, and creatures from my world are able to pass into yours. This is where the creatures that you call blue ghost fireflies come from. They are very common in my world; though no less beautiful, and wondrous. Many things in my world glow. After the sun sets, and darkness fills the skies, the world is lit up with beautiful creatures big, and small. There are even markings on my own body that light up in the darkness.

I live in the part of Dolaia Forest that resides in my world. Every year when the portal opens, I am one of the first to go through. Although Im far from the last. Many people from my world come to explore yours. They gather in Dolaia from all around the world, and have exciting parties while waiting for the portal to open. Once it has opened, they have even more thrilling parties as they pass through. Sometimes, if you listen carefully to the silence of the forest, you can faintly hear our music playing deep in its heart.

I adore exploring your world. There are so many amazing things to see. Especially the people. You are a curious folk, and I enjoy watching those who come to observe the fireflies. I am shy, therefore normally I only watch from a distance. I blend in with the shadows of the forest quite well, and can rarely be seen. My markings look as if they are simply fireflies lighting the way through the night forest. However shy I may be though, I do love making new friends. If you wish to meet me, there is one way. As long as you know what they call me. I do not have to be nearby to hear your voice. Simply turn to the night wind, and call out my name. I will be there.

Dafni.

WickedPixie
Level 75
Guardian of the Realm
Joined: 6/18/2022
Threads: 15
Posts: 159
Posted: 9/11/2022 at 4:28 PM
Post #67
The Scorching Sea

Emira lives deep within the Scorching Sea. To her, the flames are fluid and safe. She is amongst the elementals that keep this small ocean as habitable as its watery counterparts to specific creatures and individuals, that is.


Edited By WickedPixie on 9/11/2022 at 5:09 PM.
Savynn
Level 75
Lurker of the Depths
Joined: 12/18/2012
Threads: 200
Posts: 4,331
Posted: 9/11/2022 at 8:32 PM
Post #68



Mara the Sorceress

East of Esior's Haven, deep in the ocean below, is a trench that descends even deeper. Legend has it that there's an ancient temple where the hero Mara rests for the day when she is needed. It's said that the only way to find her dwelling is to receive the blessings from both Wruen and Malgorus. Seafolk then shall guide an adventurer past a leviathan that guards the narrow trench passage. If one can make it to Mara's temple, it's said that she can teach all sorts of magic long forgotten.
Malas120
Level 75
The Kind-Hearted
Joined: 10/9/2013
Threads: 165
Posts: 5,715
Posted: 9/11/2022 at 9:55 PM
Post #69
Sunniva the Blistering


Sunniva loved the summer. She enjoyed going to spend a day at the beach with her family, it was tradition. Her summers were often spent relaxing with a good book during the day and catching fireflies with friends by night. Oh, how simple and fun those days were. Nevertheless, those days have long passed. Sunniva, now a spirit hasn't let go of her past. She grew bitter, knowing that she can't enjoy those summer days the way she use to. Sunniva, after dwelling on it awhile decided that if she can't enjoy the summer, no one can. With her spiritual might she brought about blistering heat to ruin everyone's summer. The days were scorching, not even a fly wanted to be out. Then, even in the night the heat stayed, keeping the nasty mosquitos at bay. Nothing could quench Sunniva's desirer for human suffering. The only thing that saved them was the rain, washing away the heat that Sunniva's rage created. The coolness is only temporary though, as Sunniva always comes back to heat up another day.
Selestial
Level 74
Trickster
Joined: 7/9/2013
Threads: 178
Posts: 3,356
Posted: 9/11/2022 at 10:05 PM
Post #70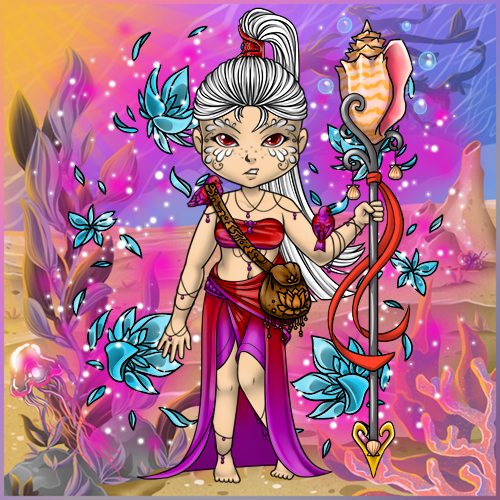 With a magical staff bestowed upon her for grand deeds by the sylesti gods, one that allows her to hold her breath for incredible amounts of time underwater, one intrepid adventurer heads forth into the waters of the reef. There, she seeks to collect a rare lily that blooms in the depths of coral caves and which, if retrieved carefully enough to not damage them, can be used to make powerful healing remedies for both people and sylesti alike.
Go to Page:
1, 2, 3, 4, 5, 6, 7, 8
Go to Top
This Page loaded in 0.044 seconds.
Terms of Service | Privacy Policy | Contact Us | Credits | Job Opportunities
© Copyright 2011-2022 Sylestia Games LLC.
All names and logos associated with Sylestia are Trademarks of Sylestia Games LLC.
All other trademarks are the property of their respective owners.
For questions, comments, or concerns please email at Support@Sylestia.com.