Overview
Stables
Hatchery
Inventory
Wardrobe
Referrals
Settings
Seasonal Festival
World Map
Generator
Breeding Grounds
Nurturing Grounds
Party
Task Log
Mission Log
Quest Log
Themed Pet Codex
Player Trades
Trade Broker
Currency Exchange
Eggling Auction
Pick A Door
Official Games
Un-Official Games
Jinxie's Jamboree
Festival Shop
Diamond Shop
Avatar Shop
Scale Shop
Inbox
Forums
Community Polls
Advanced Search
October 1st, 2022

117 Online
3:29 PM
Advanced Search




Active Players on Sylestia
Category
Total
Yesterday
Players
3,246
530
Sylestia Pet Data
Category
Total
Yesterday
Pets
7,340,310
1,192
Generated
565,384
17
Captured
1,090,217
54
Bred
5,684,685
1,121
Statistics updated daily at midnight
Recent Announcements
Thread
Posted
Labor Day Diamond Sale Sep 1 Faelora Revamp Update Aug 30 New Feature: Festival.. Aug 17 Summer Festival Pet Tr.. Aug 15 Summer Festival Overvi.. Aug 11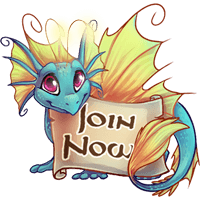 Forum Index > Official Games and Contests > 2022 Summer Festival - Avatar Dress Up
Page 3
1, 2, 3, 4, 5, 6, 7, 8
Go to Page:
Author
Thread Post
Pegasuswhisper
Level 67
High Priest
Joined: 6/20/2022
Threads: 0
Posts: 8
Posted: 8/12/2022 at 1:35 PM
Post #21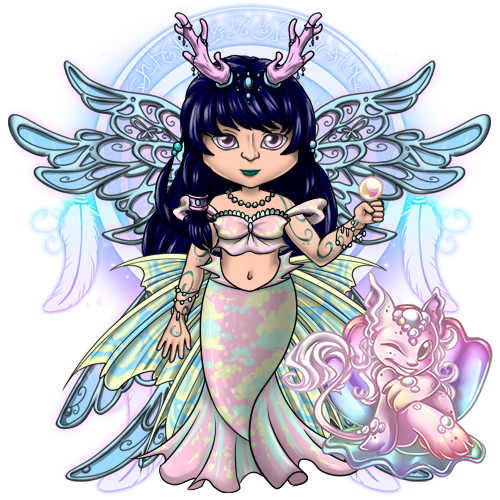 Dia, Queen of the Coralborn Sirens
No one has confirmed if she actually exists, as anyone who sees her clearly doesn't live to tell. Some say she has a companion that lures children away to play with them until they drop dead from exhaustion. All the villagers see is the blurry outline of her fins, illuminated by her sigil as she watches and sings her song of death from her rock. Many villages have sent their bravest (or stupidest) knights to slay her but stopped when their decapitated heads washed ashore the next day.
Draculina
Level 75
Collector of Souls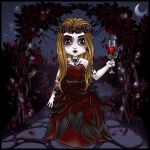 Joined: 12/18/2016
Threads: 0
Posts: 69
Posted: 8/12/2022 at 2:50 PM
Post #22
The Sun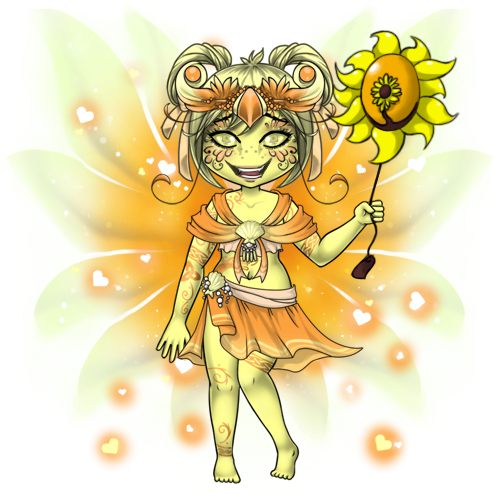 Those bright days where sunglasses are needed. Those scorching afternoons spent in constant search of a cold drink that makes you sigh in relief as you take that first big gulp. The days that sweat sticks to your clothes, causing one to uncomfortably pull at the garments that feel far too tight. The days where one lays out, hoping to achieve that perfect sun tan.
The sun is always there, just watching, smiling, observing all the activities of those under her hot and bright rays. Whether the activities are fun or full of absolute dread, the sun is there, watching, illuminating until night falls.
You can never escape her scorching gaze.
Edited By Draculina on 9/11/2022 at 10:19 PM.
Jfoster2004
Level 65
Lucky Fox
Joined: 12/21/2021
Threads: 4
Posts: 71
Posted: 8/12/2022 at 4:04 PM
Post #23
Keeper of the Sea
She lives in the myths and legends of the island peoples. They tell her stories by the fires as they feast at night. Some even claim to have seen her beauty. She is the goddess of the sea and keeper of all things living within. She blesses those who live by the sea so long as they do not incite her fury and show her the proper respects owed to a benevolent goddess. It is even said that she is the one who brings the fish near the shore to feed the people of the islands and that she is the one who created every fish in the great seas.

Arcaneapathy
Level 70
The Artistic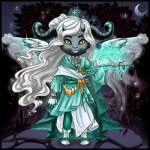 Joined: 11/13/2018
Threads: 34
Posts: 464
Posted: 8/12/2022 at 5:09 PM
Post #24
Trapped eons ago in a lily, Olette is not familiar with the world's current state. When she is one day freed, she takes the form of a fairy. She resides in the mostly uninhabited mountains encouraging plants and animals to flourish, though when any people come too close, she'll quickly make it known they're unwelcome. When she's not tending to the wildlife, she can be found basking on rocks to soak up the sweet sunlight.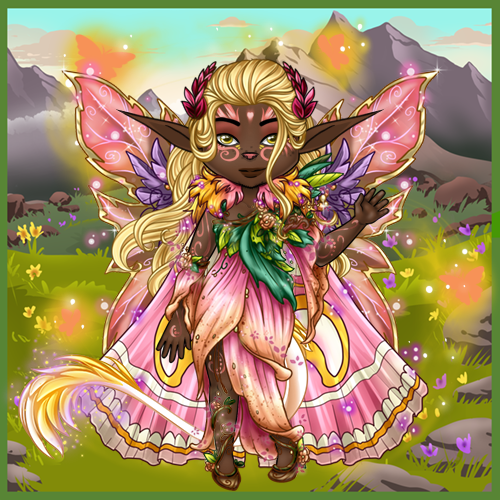 Pirana
Level 73
Guardian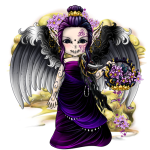 Joined: 5/12/2016
Threads: 145
Posts: 5,272
Posted: 8/12/2022 at 5:36 PM
Post #25
Guiding Sprite of the Warm Seas - Maria Iram

While not much is truly know about this unique being, what is known is that as the waters warm they rise with the foams of the sea, call forth the lights of fireflies to illuminate the dancing waves, and guide those unfortunate souls who lose their way within the dark murky waters of the night.
Yes, this being seems benevolent and kind. But it is also known that their anger, their rage, and their wrath is unquenchable. It is best to never offend this mysterious being for entire fleets of ship, full islands of civilization, and whole lands upon lands have been known to vanish in the night at the hands of this being.
While they may be good natured at heart, once provoked, no one escapes without receiving their due punishment. For they remain with this being underneath the waves for all eternity.

(Maria Iram is latin for Seas Wrath)
Edited By Pirana on 8/20/2022 at 10:16 PM.
Namira
Level 70
Trickster
Joined: 4/9/2016
Threads: 5
Posts: 103
Posted: 8/13/2022 at 4:37 AM
Post #26


I wanted to challenge myself to mostly use items I don't have and make a beach faerie dragon, the focus being to use hues of blue and sandy tones.
Lukaya
Level 67
Assistant to the Sculptor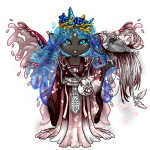 Joined: 8/12/2022
Threads: 1
Posts: 2
Posted: 8/14/2022 at 8:48 AM
Post #27
Dragonfruit Dancer
A mythical spirit said to roam both the sea and earth during the height of summer, she appears to partake in the festivities alongside regular beach-goers. It is said that by witnessing one of her scripted dances from start to finish will bless the person with good fortune. Though like all spirits she has a mischevious side , dragging those that dare fall asleep on the beach in her presence into the the shallow water to wake them up.

She gained the name due to the dragonfruit colouration of her garb and also finds the fruit a pleasing tribute. Her real name is unknown, but the myths surrounding her indicate that she was once an entertainer in a past life who manage to dance for the gods and earn their favour to keep bringing joy and fortune.
Typicalannamarie
Level 75
Guardian of the Realm
Joined: 12/26/2021
Threads: 11
Posts: 115
Posted: 8/14/2022 at 10:52 AM
Post #28
Amanacia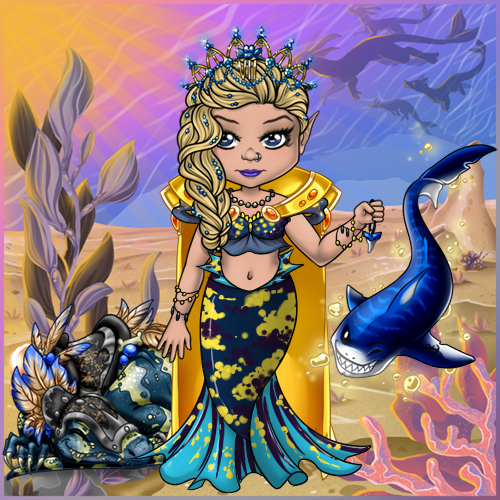 King Triton's other other daughter.
No one talks about her - and for good reason.
Don't let her sweet exterior fool you;
if you look closely, you might see her true nature hidden in the far too still depths of her eyes.
Ladyanki
Level 75
Sweet Solver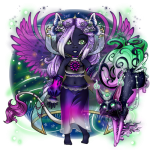 Joined: 10/26/2019
Threads: 3
Posts: 209
Posted: 8/15/2022 at 9:03 AM
Post #29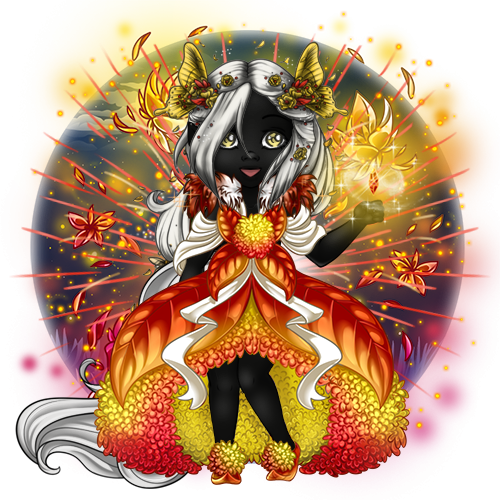 Little Firefly
When evening grows it is time to glow.
Join the dance of acents and enjoy the show.
Swirll and swirll, dance from soul.
When morning comes its time to go.
Edited By Ladyanki on 8/15/2022 at 9:17 AM.
Amastoneonal
Level 60
Beach Bum
Joined: 11/12/2021
Threads: 10
Posts: 447
Posted: 8/16/2022 at 5:14 AM
Post #30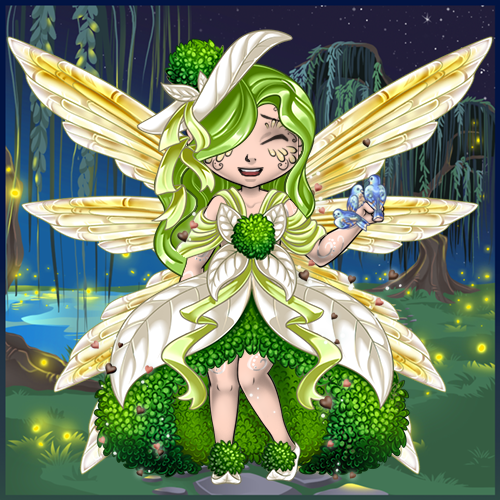 Eliora the afterlife guardian of light

Eliora is a beautiful, playful spirit guardian who will always try to guild those who have wondered too far from the light and helps guide people who have passed to the bright afterlife, to be with all those who have passed as well. She loves helping animals, especially summer birds. And lastly during the winter, she will give warmth to poor people on the street so they can be as warm as when they are on a windy summer day
Go to Page:
1, 2, 3, 4, 5, 6, 7, 8
Go to Top
This Page loaded in 0.042 seconds.
Terms of Service | Privacy Policy | Contact Us | Credits | Job Opportunities
© Copyright 2011-2022 Sylestia Games LLC.
All names and logos associated with Sylestia are Trademarks of Sylestia Games LLC.
All other trademarks are the property of their respective owners.
For questions, comments, or concerns please email at Support@Sylestia.com.