Overview
Stables
Hatchery
Inventory
Wardrobe
Referrals
Settings
Seasonal Festival
World Map
Generator
Breeding Grounds
Nurturing Grounds
Party
Task Log
Mission Log
Quest Log
Themed Pet Codex
Player Trades
Trade Broker
Currency Exchange
Eggling Auction
Pick A Door
Official Games
Un-Official Games
Jinxie's Jamboree
Festival Shop
Diamond Shop
Avatar Shop
Scale Shop
Inbox
Forums
Community Polls
Advanced Search
July 5th, 2022

138 Online
4:39 PM
Advanced Search




Active Players on Sylestia
Category
Total
Yesterday
Players
3,382
509
Sylestia Pet Data
Category
Total
Yesterday
Pets
7,159,512
2,011
Generated
547,864
284
Captured
1,070,608
187
Bred
5,541,028
1,540
Statistics updated daily at midnight
Recent Announcements
Thread
Posted
Patriotic Event Pet Tr.. Jul 1 Patriotic Event Overvi.. Jul 1 Change to Pet Public S.. Jun 8 Spring Festival Pet Tr.. May 14 Spring Festival Overvi.. May 14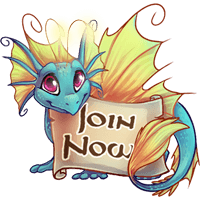 Forum Index > Official Games and Contests > 2022 Spring Festival - Pet Trait Design
Page 1
1, 2, 3, 4, 5, 6, 7
Go to Page:
Author
Thread Post
Krinadon
Level 75
Guardian of the Realm
Site Administrator
Joined: 12/17/2012
Threads: 965
Posts: 13,607
Posted: 2/14/2022 at 11:10 AM
Post #1
Hello everyone! We will be holding a Pet Trait Design contest for the 2022 Spring Festival! Please make sure to read the rules carefully!


Contest Rules

1. Design a Pet Gene or Mutation for only the following species: Aeridini, Aurleon, Draeyl, Faelora, Ferrikki, Kelpari, Luffox, Lunemara, Lupora, Morkko, Nephini, Ny'vene, Nytekrie, Puffadore, Qitari, Sylvorpa, Vulnyx, Zolnixi. After you are done designing your Trait, come back to this thread and post the image in this thread. To get a blank pet image, just go to the Generator and take the image from there. You can resize the image to the maximum size via the image URL; the maximum size is 500.

2. You must draw your new Trait on the Pet. If you feel that your drawing skills aren't great, then you can include a description in addition to your drawing in order to help us better envision your Trait. If you are unable to draw something, then we are sorry, but there will be no exceptions. Your submission must look like it required some amount of effort to create. For example, drawing 3 straight lines on a canvas and saying that they're "new wings" will not count towards participation.

3. You are allowed to be free with your creative process, so it is not necessary to make it specifically themed to this Festival. Although, we certainly encourage you to draw Traits themed to this Festival if you wish to do so.

4. Please do not reserve posts. If you reserve a post, we will delete your post.

5. Please do not Ping me with your submission. Please only Ping me if you have a question.

6. Before submitting your entry, please make sure to scan the thread to see if someone else has already done something similar. Try to make your entry unique and if someone has already done something that you were wanting to do, then we highly suggest that you pick something different. If you feel that someone has "copied" your design, please do not say anything to that person - especially in this thread. We will intervene ourselves if we see something that's suspicious.

7. You may only submit ONE official entry for each species on the list. If you wish to submit more, then you can send me a PM with drawings of your Trait ideas. However, all PM'd entries that are sent to me will not count for prizes. To clarify, an entry can encompass multiple Trait Slots. As an example, say that your entry is a Butterfly set for a certain species. Your entry can include Butterfly Wings, Butterfly Antennae, Butterfly Armor, etc. Species are all different with their Trait Slots, so we're looking more at design ideas and not strictly Trait Slot submissions.

8. IMPORTANT: By participating in this contest and submitting your designs to us, you agree that we, Sylestia Games LLC, will retain full rights to your submission to use as we see fit for the purposes of Sylestia.com and Sylestia Games LLC. You will not receive any royalties or reimbursement from us if we decide to use your designs, or otherwise. Any designs that we pick will be recreated from scratch by our art team; we will only be using your submission as a reference for said artwork. We reserve the right to alter your design in any way that we see fit and are not obligated to adhere to any specific depictions or descriptions that are provided.

9. DO NOT comment on someone's entry unless you have something nice to say. If someone copies your entry, then have faith in us that we will determine the correct winner. Please do not fight over entries. If we see anyone doing this in the thread, then whoever is fighting will be disqualified and potentially receive a Forum Strike.

10. The end date is March 13th, 2022 at 11:59 PM server. After that, there is no guarantee that we will see your entry and the thread will be locked once designs are picked.


Important Copyright Infringement Notice

We are very aware that it's typical to use Google and/or other providers to search for ideas when designing artwork. However, it is extremely important that all of your submissions are created entirely by you and are not copied from another's work. If you are using other artwork as a reference, please ensure that your submission is changed sufficiently to be clear and obvious that it is indeed your work. This is extremely important, not just for ethical reasons, but also for legal reasons when we are implementing something onto our site. Thank you!


Contest Prizes

The following are scheduled to be the prizes for this contest. Please note, these are subject to change. However, we would not do so without a good reason to change them.

Winners
(Players who have their designs picked)
Prizes: [Peerless Avatar Token] x1, 3-Visible Spring Festival Themed Pet of Choice (2-Visible if Majestic) x1, Mystical Essence of Choice x2

All Participants
(With valid entries)
Prizes: [Fabled Seed Pouch] x1, [Mystery Seed Pouch] x2, [Premium Fertilizer] x3, [Box of Gardening Supplies] x1, [Large Basket of Enrichments] x12, [Legendary Avatar Item (Spring - Retired)] x1, [Decorated Egg] x1,000
SpaceElf1
Level 75
Sylestian Influencer
Joined: 9/17/2014
Threads: 597
Posts: 11,937
Posted: 2/14/2022 at 11:15 AM
Post #2
Impish Zolnixi


Smokey Runes (G3), Spiked Armor (M2), and Dragon Wings (M3)


Blazes (G1,) Firefoot (G2), and Imp Tail (M1)


Sylvorpa with Axolotl Tail (M1) and Bubble Wings (M2)


My artistic skills are lacking, but the idea is to show that the bubbles are kind of in the shape of wings but also kind of supporting the Sylvorpa from below. This needs to be in the M2 slot so the M3 slot can have--


Floofy Gills! (M3)


And how about Freckles (G3)!

Edited By SpaceElf1 on 3/14/2022 at 4:59 PM.
EvilNapkin
Level 75
Grand Protector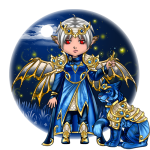 Joined: 12/16/2020
Threads: 31
Posts: 249
Posted: 2/14/2022 at 11:17 AM
Post #3
Draeyl - Armored Plating (gene)


A double stripe consisting of thin and wide stripes.

Faelora - Lavender


I did the lineart in different colours to show the different components. It is intended to look like many clusters of lavender all bunched up together.

Kelpari - Energy Runes



Luffox - Hypnotic Runes


Orange as A1?

Lunemara - Oracle/Soothsayer/Astrologer/Fortune Teller

Oracle Shadow (G1), Oracle Dust (G2), Oracle Runes (G3)
(I did not intend for the eyeshadow to make lune look angry...)
Oracle Crown (M1), Oracle Garb (M2), Oracle Wings (M3)
(The star-shaped beads could be replaced by gems, medallions, and/or spheres if need be. The wing membrane is intended to look flat and lightweight, like parchment. The antlers are intended to have a round circumference.)
Full 6v set.
Click to view with imgur's dark background. Some of the floating wing glitter is white.
Edited By EvilNapkin on 3/4/2022 at 2:02 PM.
Aphelion
Level 75
Fright Master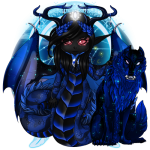 Joined: 5/14/2016
Threads: 113
Posts: 9,825
Posted: 2/14/2022 at 11:23 AM
Post #4
I have a quick question; the species list given includes Faelora, but those are currently being revamped if I remember correctly. Is there a new base we should design the traits on, or should we just use the current ones?

Thanks!
Krinadon
Level 75
Guardian of the Realm
Site Administrator
Joined: 12/17/2012
Threads: 965
Posts: 13,607
Posted: 2/14/2022 at 11:37 AM
Post #5
Link: https://www.sylestia.com/forums/?thread=101813&page=1#4
Author: Aphelion
Time Posted: 2/14/2022 at 11:23 AM
I have a quick question; the species list given includes Faelora, but those are currently being revamped if I remember correctly. Is there a new base we should design the traits on, or should we just use the current ones?

Thanks!


We may provide updated bases, but even on the older bases it should be fine. It should be the same regardless for players to express their design regardless of which base they are using as the concept (and poses) of the Faelora is staying essentially exactly the same.

I can say that the new artwork will allow for interchangeable flowers, body vines, and horns/head stuff.
Edited By Krinadon on 2/14/2022 at 11:38 AM.
Savynn
Level 75
Nature Walker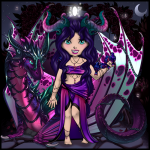 Joined: 12/18/2012
Threads: 193
Posts: 4,287
Posted: 2/14/2022 at 11:45 AM
Post #6
Kelpari - Iridescent Gems (Mutation 1)







Sylvorpa - Iridescent Color Points (Gene 2)


UntitledPrince
Level 75
Master Sylestiologist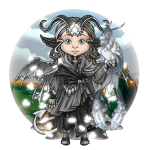 Joined: 9/23/2021
Threads: 104
Posts: 1,310
Posted: 2/14/2022 at 11:47 AM
Post #7
Draeyl - Wyvern Wings

This one's obviously for M1. How the colouring of the genes applies to it would be the same as with the AA: Dragon Wings mutation.

It is not necessary that the wings be identical to the AA: Dragon Wings mutation. They could be redrawn as a new set of wings in their own right. I just used the Dragon Wings so I wouldn't have to draw my own wings from scratch.

This mutation acts as kind of an inverse of quad arms on Ny'venes, and I think it could open up some cool possibilities of Draeyl themes that are meant to look like babies of themed Ny'venes, where the Draeyl theme would be something like Baby [Ny'vene theme] Draeyl or [Ny'vene theme] Hatchling Draeyl.

Lunemara - Bumblebee (trait set)

Bumblebee Antennae


This is an M1 mutation.

Bumblebee Stinger


This one's for M2. Colouring patterns would still show up on this, the same way they show up on the upper portion of the AA: Firefly mutation.

And here's a G1 gene specifically designed for it:
Bumblebee Stripes

Bumblebee Wings

This would be an M3 mutation. Unlike CC: Dragonfly Wings, the Bumblebee Wings would be translucent, with the colour on them being only around 50% opacity.

Here's the full trait set together:

Morkko - Beak / Owlbear Beak

Colour could either fade from the fur colour to the beak colour, or you could draw a hard line at the edge of the beak and switch there. I think it would be really cool if the beak colour was EC.

I think this would be most apropriate on M3. It could be cool just on it's own, but I also think it looks great with the owlbear set, as seen here. Since the owlbear set uses all mutation slots already, I would propose having a trait on M3 like this if you think the beak is best suited to the owlbear set:


Or, potentially, they could both be traits, the same way there are multiple versions of other traits like feathered wings on Zolnixies. The second image here is only meant as an idea for implementation, but if it seems too much like a second submission, then please discount it. The first image (with just the beak) is my official submission.

Ny'vene - Hydra Heads


Two heads are better than one. This mutation is inspired by all the multi-headed dragons in mythology. I think it would be really cool to put this on M3 so that each neck can have M1 traits on it, and each head can have M2 traits on it.

Each head would be coloured the way it already is by G1, G2, and G3.

Nytekrie - Tail feather


I think this would make the most sense on M2. Colouring would be applied to the tail feather the same way it's applied to the long feathers on the wings.
Jakecastaway
Level 68
The Artistic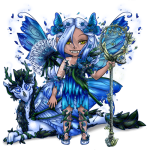 Joined: 3/6/2016
Threads: 11
Posts: 199
Posted: 2/14/2022 at 12:00 PM
Post #8
Roman Qitari

an ancient roman style "horse", having the mark of the Roman legion (SPQR) as a genetic trait, a cropped/short mane and an ancient roman style armor or harness as mutations

Sea Creature Zolnixi


a sea creature type design with the mutations of having a fish tail, scales(and/or rainbow scales), and fins
Pixielox
Level 72
Majestic Green Thumb
Joined: 1/22/2022
Threads: 7
Posts: 85
Posted: 2/14/2022 at 12:04 PM
Post #9
Kelpari - Shipwreck Fins (M2)


https://imgur.com/a/1dUO11n (adding this link incase the image isn't working)
(are my images working, by the way? I have no idea...)
(Seriously. Please message me or something as to whether or not the image is actually showing up, because all I see is an icon for an image, not an actual image.)
Edited By Pixielox on 2/23/2022 at 3:59 PM.
Kivoichi
Level 75
Champion
Joined: 10/2/2021
Threads: 49
Posts: 956
Posted: 2/14/2022 at 12:25 PM
Post #10
Aeridini: M3 Earth Vines
There are a lot of flower-related vines, but no just straight-forward ones. The crown is also included in the one trait.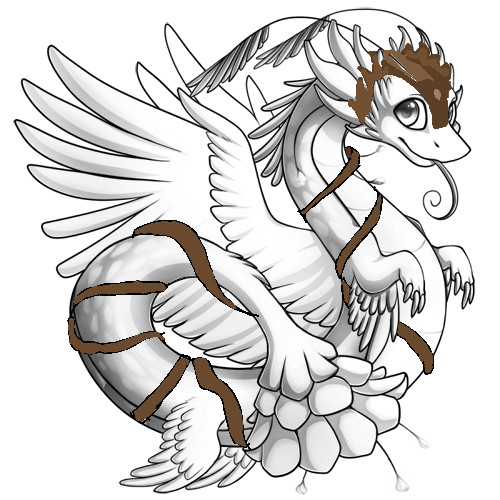 Zolnixi: M1 Basenji Tail
Based of off Basenjis, a type of African breed. The shades are, of course, on the bottom. I thought I'd include this since I think it looks pretty cute.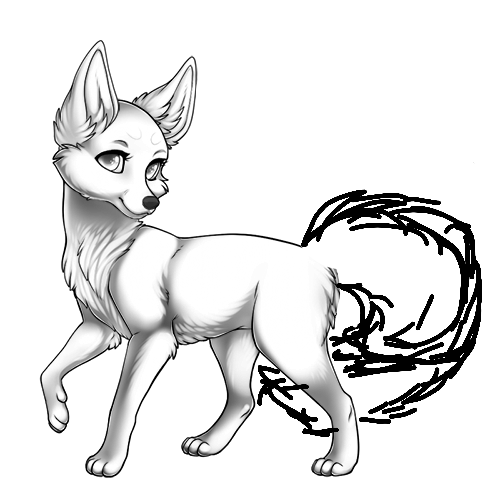 Nephini: G2 Triangles
Basically an assortment of different triangles that are packed more closely at the chest and spreads out as it goes into the tail. Maximum of 2 different colors, one of them are G2 and another is in C2.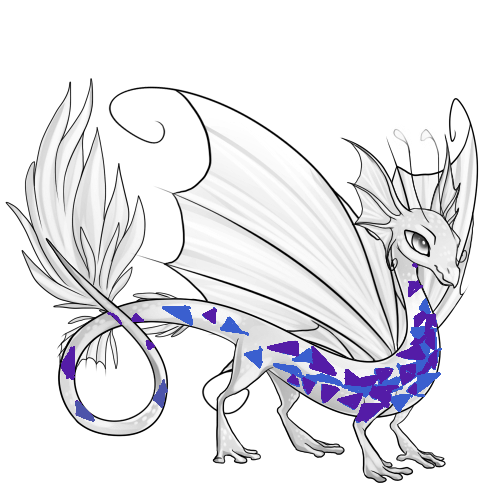 Ferrikki: Stone Timekeeper Trait Set (M2/M3, M1, G1, G2)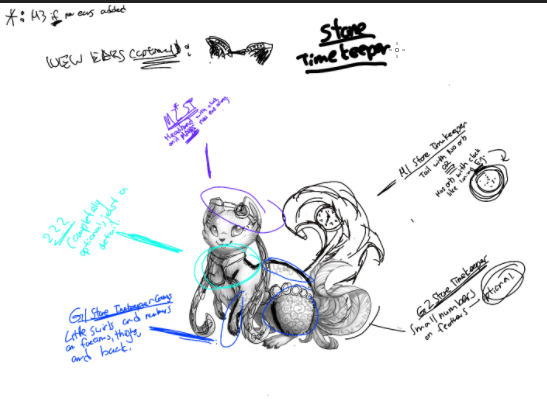 Edited By Lake on 2/16/2022 at 1:24 PM.
Go to Page:
1, 2, 3, 4, 5, 6, 7
Go to Top
This Page loaded in 0.044 seconds.
Terms of Service | Privacy Policy | Contact Us | Credits | Job Opportunities
© Copyright 2011-2022 Sylestia Games LLC.
All names and logos associated with Sylestia are Trademarks of Sylestia Games LLC.
All other trademarks are the property of their respective owners.
For questions, comments, or concerns please email at Support@Sylestia.com.