Overview
Stables
Hatchery
Inventory
Wardrobe
Referrals
Settings
Seasonal Festival
World Map
Generator
Breeding Grounds
Nurturing Grounds
Party
Task Log
Mission Log
Quest Log
Themed Pet Codex
Player Trades
Trade Broker
Currency Exchange
Eggling Auction
Pick A Door
Official Games
Un-Official Games
Jinxie's Jamboree
Festival Shop
Diamond Shop
Avatar Shop
Scale Shop
Inbox
Forums
Community Polls
Advanced Search
July 5th, 2022

139 Online
5:53 PM
Advanced Search




Active Players on Sylestia
Category
Total
Yesterday
Players
3,382
509
Sylestia Pet Data
Category
Total
Yesterday
Pets
7,159,512
2,011
Generated
547,864
284
Captured
1,070,608
187
Bred
5,541,028
1,540
Statistics updated daily at midnight
Recent Announcements
Thread
Posted
Patriotic Event Pet Tr.. Jul 1 Patriotic Event Overvi.. Jul 1 Change to Pet Public S.. Jun 8 Spring Festival Pet Tr.. May 14 Spring Festival Overvi.. May 14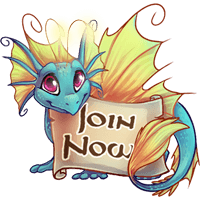 Forum Index > Official Games and Contests > 2022 Spring Festival - Pet Trait Design
Page 2
1, 2, 3, 4, 5, 6, 7
Go to Page:
Author
Thread Post
Ximph
Level 75
The Sweet Tooth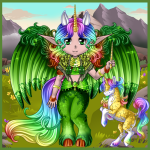 Joined: 11/3/2015
Threads: 47
Posts: 1,174
Posted: 2/14/2022 at 12:41 PM
Post #11
A Qitari Design, the mane, tail and leg poofs inspired by Vanner horses and the ribbons/scarfs are sort of a dancer/rogue outfit for them.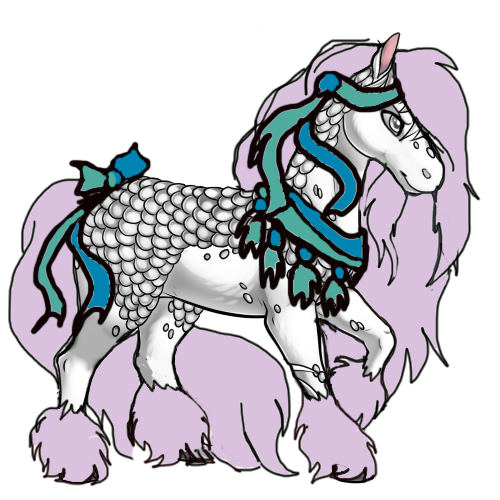 Arcaneapathy
Level 70
The Artistic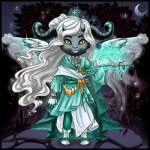 Joined: 11/13/2018
Threads: 34
Posts: 457
Posted: 2/14/2022 at 1:16 PM
Post #12
Aeridini M2: Steampunk Wings

Redlotus
Level 31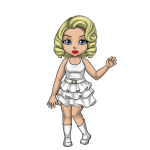 Joined: 2/9/2022
Threads: 0
Posts: 1
Posted: 2/14/2022 at 1:45 PM
Post #13
First time posting, please don't judge too hard.

Timekeeper



The original:

Edited By Krinadon on 2/15/2022 at 9:31 AM.
Novathesylveon
Level 74
Champion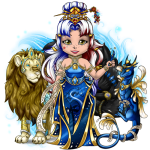 Joined: 12/7/2021
Threads: 3
Posts: 35
Posted: 2/14/2022 at 2:44 PM
Post #14
It Has More Than 1 Gene At Once On It, Idk If Its Allowed



I Call It The Fortune Teller Ferrikiki
G3=Fortune Glow
M2=Fortune Cloak
M3=Fortune Veil
Edited By Krinadon on 2/15/2022 at 9:32 AM.
Starline
Level 71
Cutely Creative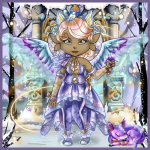 Joined: 3/14/2016
Threads: 96
Posts: 1,820
Posted: 2/14/2022 at 3:06 PM
Post #15
I made a few for vorpa

G3 Lightning Markings



This one is a set for
M1 M2 and M2
I am calling the set : Preastoric Sharkfin

Leah9531
Level 57
Fancy Pants
Joined: 2/10/2021
Threads: 67
Posts: 456
Posted: 2/14/2022 at 4:07 PM
Post #16
M3

Regal Design



Edited By Leah9531 on 2/14/2022 at 4:09 PM.
Agilupora
Level 75
High Warlord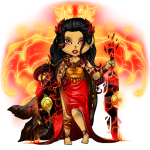 Joined: 11/18/2018
Threads: 14
Posts: 389
Posted: 2/14/2022 at 5:00 PM
Post #17
Okay, this took me a while to make them, lol.

First We have a few older ones:



This is the Hummingbird Griffi trait set. G1 is Hummingbird, which you can see the colors and what they affect there. M1 is Hummingbird tail, and M3 is Hummingbird Wings.




This is the Jackalope Lupora set. M1 is Jackalope Ribbons. M2 is Jackalope Tail, and M3 is Jackalope Antlers.

Next we have the River Rocks Morkko set that I've split between both genders.



The Male has the G3 trait River Runes. He also has Rock Claws for M1. The Female has M2 River Rock Armor.

Then we have what may be my favorite of the lot (even though Faelora are my fav sylesti, I just really love how this one turned out) the Dwarrow set. We've done Elves, Fairies, Shamans, Victorians, why not Dwarves? So, Dwarrow (the proper plural for a Dwarf). This is also split between genders.



The Male has M1 Dwarrow's Raiment, as well as the M2 Dwarrow's Braids. The female also has Dwarrow's Braids, but you can see the gender differences here: the hair is just fluff on her cheeks compared to the full beard and mustache any self-respecting male Dwarrow would sport. In addition, the female had the G1 trait Dwarrow Runes.

Finally, I have a Faelora set I've been doing concept work on for a while. I've affectionately termed it the Ancient Treasures set. I've split this between genders too just so it's clear how M2 affects the female.



Both of them have the M2 trait Auroch (It's an ancient cow that was sacred in many cultures). The Male then has the G2 trait Croton. The Female has the G1 trait Calanthea (I've mislabelled it in the picture, oops).

I had a few more ideas, but I should save some for the next fest, lmao
Edited By Agilupora on 2/27/2022 at 1:18 AM.
Bananafood
Level 75
Crystalline Cleaver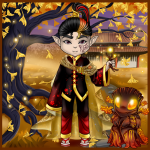 Joined: 6/10/2018
Threads: 12
Posts: 233
Posted: 2/14/2022 at 5:06 PM
Post #18
I don't know what flower mutations faeloras will get after the revamp, but I think dandelions or some other kind of frilly flower would look cool.



Cloud wings for the aeridini. I couldn't draw my idea very well, but they're supposed to look like poofy clouds (like the wisp bunny sprites or monkey king spirits avatar items)

Edited By Bananafood on 3/13/2022 at 10:27 PM.
Mythnomer
Level 75
Omniscient Gardener
Joined: 6/2/2018
Threads: 25
Posts: 355
Posted: 2/14/2022 at 5:14 PM
Post #19
Aeridini: Blossom Tail


Qitari: Dragonfly Wings

Edited By Mythnomer on 2/14/2022 at 5:17 PM.
Fyrebloodkit
Level 71
Trickster
Joined: 6/19/2019
Threads: 11
Posts: 704
Posted: 2/14/2022 at 5:41 PM
Post #20
RoseGardenWings: instead of normal wings we have a blend of flowers with thorns mixed in, the tips of the wings are roses, a bit like a trellis, but wings instead.



Daisy Tail



ThornSpine



ThornCrown

Go to Page:
1, 2, 3, 4, 5, 6, 7
Go to Top
This Page loaded in 0.038 seconds.
Terms of Service | Privacy Policy | Contact Us | Credits | Job Opportunities
© Copyright 2011-2022 Sylestia Games LLC.
All names and logos associated with Sylestia are Trademarks of Sylestia Games LLC.
All other trademarks are the property of their respective owners.
For questions, comments, or concerns please email at Support@Sylestia.com.