Overview
Stables
Hatchery
Inventory
Wardrobe
Referrals
Settings
Seasonal Festival
World Map
Generator
Breeding Grounds
Nurturing Grounds
Party
Task Log
Mission Log
Quest Log
Themed Pet Codex
Player Trades
Trade Broker
Currency Exchange
Eggling Auction
Pick A Door
Official Games
Un-Official Games
Jinxie's Jamboree
Festival Shop
Diamond Shop
Avatar Shop
Scale Shop
Inbox
Forums
Community Polls
Advanced Search
July 5th, 2022

144 Online
5:22 PM
Advanced Search




Active Players on Sylestia
Category
Total
Yesterday
Players
3,382
509
Sylestia Pet Data
Category
Total
Yesterday
Pets
7,159,512
2,011
Generated
547,864
284
Captured
1,070,608
187
Bred
5,541,028
1,540
Statistics updated daily at midnight
Recent Announcements
Thread
Posted
Patriotic Event Pet Tr.. Jul 1 Patriotic Event Overvi.. Jul 1 Change to Pet Public S.. Jun 8 Spring Festival Pet Tr.. May 14 Spring Festival Overvi.. May 14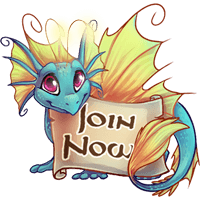 Forum Index > Official Games and Contests > 2022 Spring Festival - Pet Trait Design
Page 7
1, 2, 3, 4, 5, 6, 7
Go to Page:
Author
Thread Post
Krinadon
Level 75
Guardian of the Realm
Site Administrator
Joined: 12/17/2012
Threads: 965
Posts: 13,607
Posted: 3/20/2022 at 5:51 PM
Post #61
Link: https://www.sylestia.com/forums/?thread=101813&page=6#60
Author: Meeku
Time Posted: 3/20/2022 at 5:36 PM
Just wondering if we should use the new line art for the faelora or just use the current artwork?


The original Faelora are fine. The concepts will basically be the same so it won't make much of a difference.

But this contest is past its end date and we will probably be picking out selections and locking it soon. So time is very short to submit any further submissions.
Meeku
Level 75
Leaf Bender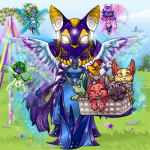 Joined: 7/20/2018
Threads: 20
Posts: 319
Posted: 3/20/2022 at 6:29 PM
Post #62
oops late as always X_X heres my idea for mutations with camellia leaves and flowers.

Voidborn
Level 75
Omniscient Gardener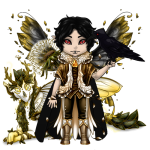 Joined: 3/5/2022
Threads: 10
Posts: 40
Posted: 3/25/2022 at 2:16 PM
Post #63
Sorry about the late submission. I didn't know this was still open.




Ear Wings~
Go to Page:
1, 2, 3, 4, 5, 6, 7
Go to Top
This Page loaded in 0.026 seconds.
Terms of Service | Privacy Policy | Contact Us | Credits | Job Opportunities
© Copyright 2011-2022 Sylestia Games LLC.
All names and logos associated with Sylestia are Trademarks of Sylestia Games LLC.
All other trademarks are the property of their respective owners.
For questions, comments, or concerns please email at Support@Sylestia.com.