Overview
Stables
Hatchery
Inventory
Wardrobe
Referrals
Settings
Seasonal Festival
World Map
Generator
Breeding Grounds
Nurturing Grounds
Party
Task Log
Mission Log
Quest Log
Themed Pet Codex
Player Trades
Trade Broker
Currency Exchange
Eggling Auction
Pick A Door
Official Games
Un-Official Games
Jinxie's Jamboree
Festival Shop
Diamond Shop
Avatar Shop
Scale Shop
Inbox
Forums
Community Polls
Advanced Search
August 15th, 2022

144 Online
3:00 PM
Advanced Search




Active Players on Sylestia
Category
Total
Yesterday
Players
3,445
495
Sylestia Pet Data
Category
Total
Yesterday
Pets
7,239,681
2,374
Generated
552,161
81
Captured
1,076,307
526
Bred
5,611,198
1,767
Statistics updated daily at midnight
Recent Announcements
Thread
Posted
Summer Festival Overvi.. Aug 11 Patriotic Event Pet Tr.. Jul 1 Patriotic Event Overvi.. Jul 1 Change to Pet Public S.. Jun 8 Spring Festival Pet Tr.. May 14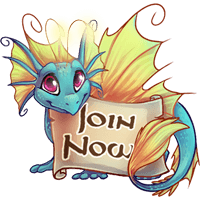 Forum Index > Official Games and Contests > 2021 Winter Festival - 3 Visible Griffi
Page 11
1, 2, 3... 10, 11, 12, 13
Go to Page:
Author
Thread Post
Zyx
Level 62
The Perfectionist
Joined: 12/30/2021
Threads: 0
Posts: 23
Posted: 1/5/2022 at 8:03 PM
Post #101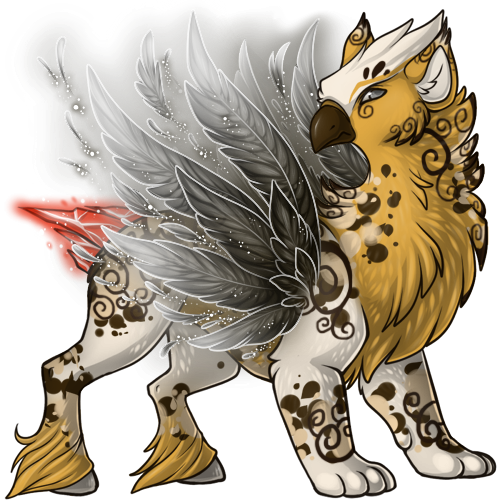 Inspired by the many times I've roasted marshmallows during winter to a light golden color, only for it to become blackened, on fire, and smoking before I blow it out. xD
Myrockinziva
Level 63
The Kind-Hearted
Joined: 12/6/2018
Threads: 54
Posts: 348
Posted: 1/6/2022 at 8:29 AM
Post #102
Inspired by the Northern Lights


Firefreya
Level 71
Majestic Ice Carver
Joined: 12/16/2019
Threads: 1
Posts: 17
Posted: 1/6/2022 at 4:58 PM
Post #103
The inspiration is the cold winter night sky as I was creating this Griffi. There were light flurries. It was beautiful.

Edited By Firefreya on 1/7/2022 at 3:52 PM.
Elise
Level 75
The Perfectionist
Joined: 6/11/2014
Threads: 95
Posts: 728
Posted: 1/7/2022 at 3:28 PM
Post #104
Inspired by what I see every day out the patio door: an expanse of white snow, with a lot of pine trees laden with snow, and a scatter of naked trembling aspens.


EtnaEruvandi
Level 75
Enchanted Explorer
Joined: 1/25/2013
Threads: 16
Posts: 1,525
Posted: 1/7/2022 at 3:59 PM
Post #105
On The Piste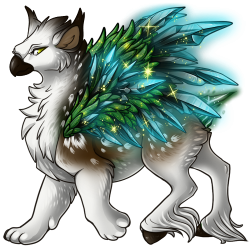 This Griffi is inspired by all the ski trips I went on with my family every February half-term holiday. The yellow and the blue are the sunshine and blue skies on the bluebird days. The green is for the trees spread across the slopes, the brown is for the mountain, and the white is the snow.
Emmaprincesschacken
Level 75
Frosty Grandmistress
Joined: 8/20/2018
Threads: 3
Posts: 32
Posted: 1/9/2022 at 2:08 PM
Post #106
Winter Joy Griffi
My inspiration for this Griffi the feeling I get when I think of the Winter season. I love almost everything about winter, so I tried to create something that gave me the same feeling when I looked at it.

Roses1
Level 75
The Hallowed
Joined: 5/15/2013
Threads: 7
Posts: 116
Posted: 1/11/2022 at 11:08 PM
Post #107
Hot Cocoa Griffi
Nice hot drink on a cold winter day

Naos
Level 75
Lucky Fox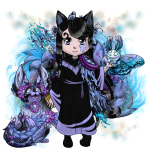 Joined: 4/5/2017
Threads: 11
Posts: 422
Posted: 1/14/2022 at 8:49 AM
Post #108
North Wind Griffi




Inspired by the cold wind that came from the north on a beautiful winter evening.
Obidei
Level 52
The Artistic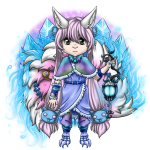 Joined: 10/9/2021
Threads: 2
Posts: 45
Posted: 1/15/2022 at 12:04 AM
Post #109
Crushed Peppermint Griffi




inspired by the crushed peppermints/candy canes you can buy! especially the cookies you can get with the crushed peppermint on top of them. I always loved the smaller peppermints and candy canes and I thought a red white and pink color scheme would be fun! :D
Kalores
Level 75
Crystalline Cleaver
Joined: 8/11/2013
Threads: 106
Posts: 3,406
Posted: 1/15/2022 at 11:32 AM
Post #110
Here is my 3vis Griffi entry for Winter Fest. My inspiration is snow and ice~


Go to Page:
1, 2, 3... 10, 11, 12, 13
Go to Top
This Page loaded in 0.030 seconds.
Terms of Service | Privacy Policy | Contact Us | Credits | Job Opportunities
© Copyright 2011-2022 Sylestia Games LLC.
All names and logos associated with Sylestia are Trademarks of Sylestia Games LLC.
All other trademarks are the property of their respective owners.
For questions, comments, or concerns please email at Support@Sylestia.com.