Overview
Stables
Hatchery
Inventory
Wardrobe
Referrals
Settings
Seasonal Festival
World Map
Generator
Breeding Grounds
Nurturing Grounds
Party
Task Log
Mission Log
Quest Log
Themed Pet Codex
Player Trades
Trade Broker
Currency Exchange
Eggling Auction
Pick A Door
Official Games
Un-Official Games
Jinxie's Jamboree
Festival Shop
Diamond Shop
Avatar Shop
Scale Shop
Inbox
Forums
Community Polls
Advanced Search
August 15th, 2022

144 Online
3:03 PM
Advanced Search




Active Players on Sylestia
Category
Total
Yesterday
Players
3,445
495
Sylestia Pet Data
Category
Total
Yesterday
Pets
7,239,681
2,374
Generated
552,161
81
Captured
1,076,307
526
Bred
5,611,198
1,767
Statistics updated daily at midnight
Recent Announcements
Thread
Posted
Summer Festival Overvi.. Aug 11 Patriotic Event Pet Tr.. Jul 1 Patriotic Event Overvi.. Jul 1 Change to Pet Public S.. Jun 8 Spring Festival Pet Tr.. May 14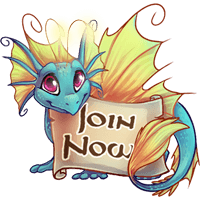 Forum Index > Official Games and Contests > 2021 Winter Festival - 3 Visible Griffi
Page 3
1, 2, 3, 4... 11, 12, 13
Go to Page:
Author
Thread Post
Rissada
Level 75
Season's Greeter
Joined: 9/14/2013
Threads: 25
Posts: 484
Posted: 12/17/2021 at 10:52 AM
Post #21


I was inspired by winter time celestial events as well as a book I read not too long ago called the Caledonia Gambit. I call her Aurora Caledonia.
Mascot51
Level 62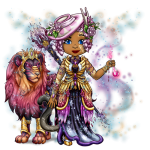 Joined: 10/6/2020
Threads: 4
Posts: 104
Posted: 12/17/2021 at 10:54 AM
Post #22
I decided to go with a simple tree ornament, fairly heavy and intended for the stronger, lower limbs. This is not a hard ornament, it's a small plushie. It's the sort of thing that the smallest children are allowed to play with while everyone else is dealing with the tree, the lights and other breakables. This is also the sort that if the dog chews it or the cat uses it for a swat-toy, it won't break. There are no breakable materials and everything is ether sewn on or a pattern on the material itself. It is also machine washable (normal) and tumble dries (low heat).

The actual ornament should be about half way between the shown sizes...and any home with small kids, or pets, needs a few plushie ornaments, for the reasons stated above, yes?

Large view





Small View

Edited By Mascot51 on 12/17/2021 at 11:01 AM.
Moonlight170
Level 73
Knight
Joined: 4/18/2019
Threads: 2
Posts: 114
Posted: 12/17/2021 at 11:08 AM
Post #23


Inspiration:
I actually live somewhere that doesnt get snow very often. So, I made this Griffi based off the night sky and added some snowfall to it to represent the cold of night during winter.
Qitarmy
Level 72
Stocking Stuffer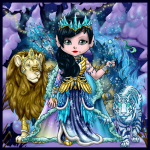 Joined: 11/1/2019
Threads: 5
Posts: 74
Posted: 12/17/2021 at 11:13 AM
Post #24



Inspired by the night sky outside of my house in the winter.
It's completely dark, but the moon is so bright it illuminates the snow blowing on the ground below, and fills the sky with a subtle purple tint.
Crystalkey
Level 75
The Perfectionist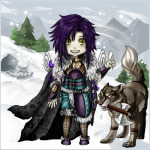 Joined: 9/3/2016
Threads: 8
Posts: 66
Posted: 12/17/2021 at 11:15 AM
Post #25
washed out tree ornaments griffi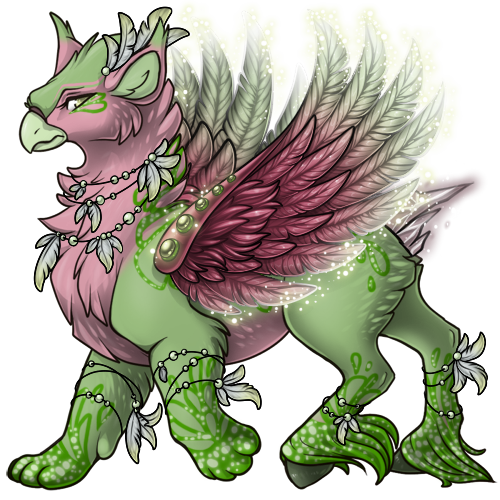 my inspiration were old ornaments where the colors are fading in some parts and in others still vibrant
Edited By Crystalkey on 12/17/2021 at 11:19 AM.
Themothman
Level 60
The Kind-Hearted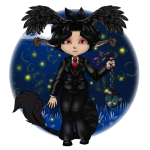 Joined: 2/9/2016
Threads: 9
Posts: 53
Posted: 12/17/2021 at 11:29 AM
Post #26


Inspired by the frost that lies on top the water, where you look down and can see the murky depths below.
Edited By Themothman on 12/17/2021 at 11:30 AM.
WoermOnAString
Level 73
Trickster
Joined: 8/25/2018
Threads: 26
Posts: 180
Posted: 12/17/2021 at 12:10 PM
Post #27
Inspired by the black ice I spun out on.


Ghxstl
Level 40
The Perfectionist
Joined: 11/8/2021
Threads: 0
Posts: 3
Posted: 12/17/2021 at 12:44 PM
Post #28

I got my inspiration from a Christmas wreath with red berries and yellow fairy lights on it c:
Edited By Ghxstl on 12/17/2021 at 12:44 PM.
Jakecastaway
Level 70
The Artistic
Joined: 3/6/2016
Threads: 11
Posts: 207
Posted: 12/17/2021 at 12:45 PM
Post #29
Christmas/Candy cane Themed
Tigress
Level 75
The Tender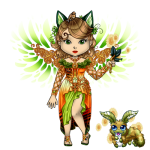 Joined: 5/17/2015
Threads: 352
Posts: 9,572
Posted: 12/17/2021 at 3:32 PM
Post #30
Ghost of Christmas Future

Go to Page:
1, 2, 3, 4... 11, 12, 13
Go to Top
This Page loaded in 0.025 seconds.
Terms of Service | Privacy Policy | Contact Us | Credits | Job Opportunities
© Copyright 2011-2022 Sylestia Games LLC.
All names and logos associated with Sylestia are Trademarks of Sylestia Games LLC.
All other trademarks are the property of their respective owners.
For questions, comments, or concerns please email at Support@Sylestia.com.