Overview
Stables
Hatchery
Inventory
Wardrobe
Referrals
Settings
Seasonal Festival
World Map
Generator
Breeding Grounds
Nurturing Grounds
Party
Task Log
Mission Log
Quest Log
Player Trades
Trade Broker
Currency Exchange
Eggling Auction
Pick A Door
Official Games
Un-Official Games
Jinxie's Jamboree
Festival Shop
Diamond Shop
Avatar Shop
Scale Shop
Inbox
Forums
Community Polls
Advanced Search
September 24th, 2021

81 Online
12:59 AM
Advanced Search




Active Players on Sylestia
Category
Total
Yesterday
Players
3,184
598
Sylestia Pet Data
Category
Total
Yesterday
Pets
6,591,926
1,206
Generated
500,423
17
Captured
1,003,147
58
Bred
5,088,356
1,131
Statistics updated daily at midnight
Recent Announcements
Thread
Posted
IP Safeguard Changes Sep 23 Lost Grove Training Gr.. Sep 22 Avatar Hair Update Sep 22 Labor Day Diamond Sale.. Sep 2 New Avatar Outfit Cate.. Aug 22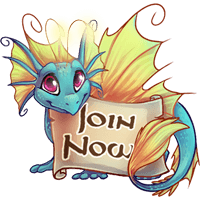 Forum Index > Official Games and Contests > 2021 Fall Festival - Pet Trait Design
Page 2
1, 2, 3
Go to Page:
Author
Thread Post
Tocafuribundo
Level 39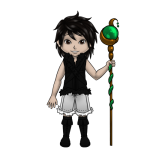 Joined: 7/29/2021
Threads: 0
Posts: 2
Posted: 8/10/2021 at 2:38 PM
Post #11
Note, for some reason they don't appear transparent in the website i originally uploaded them in, even though the file itself does have a transparent background originally

Aight, so not the best but i don't really have a lot of time in my hands. And this event seemed fun and interesting anyways so here's my attempt!

Nephini Female M2 Overseer/Planet Twister/Star Dancer

Nephini Male M2 Overseer/Planet Twister/Star Dancer


Had a lot of fun making these, good luck everyone!
Noha
Level 63
The Kind-Hearted
Joined: 11/2/2020
Threads: 35
Posts: 907
Posted: 8/10/2021 at 4:15 PM
Post #12

Some reference photos: First pic, second pic, third pic, fourth pic
This design is based off a Roborovski dwarf hamster with the design for the G1 the same design as the robo's coat and the feathers somewhat mimicking that design. The design for the orb came from the face of the robo hamster with the green kinda being the eyebrows and nose and the purple being wiskers and some fur (very loose). The tail is just a short tail really, I cant go to short or you cant see it but I think the design still come across and I think the ears are self-expaletory.
Also, I know the names for the genes are bad, I am just not that good at coming up with those types of names.
Daybreak
Level 62
Master Egg Hunter
Joined: 1/17/2019
Threads: 8
Posts: 613
Posted: 8/10/2021 at 9:06 PM
Post #13


Bumblebee Lunemara

G1- Stripes
G2- Honeycomb
M1- Bee Antennae
M3- Bee Wings
Incantamentum
Level 70
Joined: 11/25/2020
Threads: 6
Posts: 171
Posted: 8/11/2021 at 1:08 PM
Post #14
Pollen Fairy Luffox
G3 - Pollen Fairy Dust


M1- Pollen Fairy Breeze
M2 - Pollen Fairy Antenna
M3 - Pollen Fairy Wings

Mythnomer
Level 70
Omniscient Gardener
Joined: 6/2/2018
Threads: 22
Posts: 308
Posted: 8/11/2021 at 5:47 PM
Post #15
Ferriki Heartthorn


Kelpari Lunar Runes


Luffox Pronghorn Antelope


Lupora Pearl Genes


Nephni Chameleon

Edited By Mythnomer on 8/18/2021 at 4:22 PM.
Anemochory
Level 70
Guardian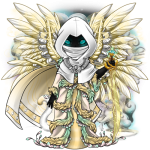 Joined: 8/29/2016
Threads: 145
Posts: 1,358
Posted: 8/13/2021 at 1:01 PM
Post #16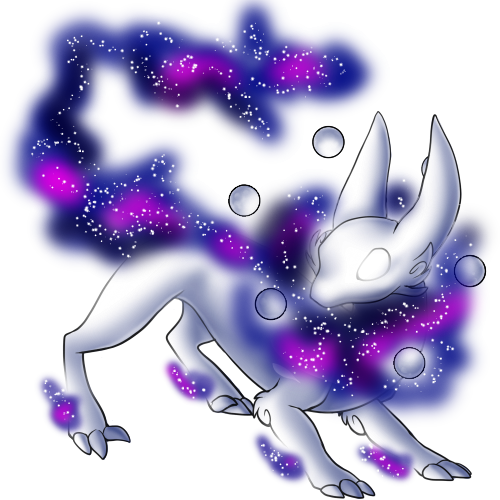 I may try to make a whole set out of this, but for now, here's my Nebula Cloud Ryori trait.
Ajthedragon
Level 70
The Kind-Hearted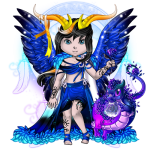 Joined: 2/26/2017
Threads: 0
Posts: 90
Posted: 8/17/2021 at 4:18 AM
Post #17
Blue Tit Aurleon

Dark areas highlighted

Jackal/Golden Wolf

Kelpi - Traditional Kelpie

Separate Traits
Wet hair, thick with plants. The fins are loosly based off that of nurse/thresher sharks.
I had an idea for M1 trait, with coral, barnacles and other such underwater items sticking to there backs- but it just looked a mess when I tryed to draw it.

Luna Princess/Priestess


SeparateTraits

Wood Mouse (uk)

Full Mane
Ny'vene Fur
Edited By Ajthedragon on 8/27/2021 at 5:11 PM.
Roses1
Level 70
The Hallowed
Joined: 5/15/2013
Threads: 7
Posts: 102
Posted: 8/18/2021 at 5:36 AM
Post #18
Crystalized?



M2- Crystalized Heart -Black
Idea of having a crystalized/frozen heart surrounded by some smaller crystals.

Knee caps would have a flat crystal cut-similar to a half dutch rose, back of the elbows would have a spiker cut to follow the leg line. Maybe some other smaller crystals along back or scattered around body, as if they have grown there.

Was thinking of giving it a crystal egg tooth spike, similar to a bird but for breaking ice, as if it is an arctic kelp that needs to break the ice to reach the surface. Not sure if that would be in a M3 slot since it would be on the nose.

G3(or1?)- crystal skid- Blue
(was thinking as marking rather than a mutation but could be mutation if the scales visible like crystals, or could combine it with crystalized heart)
Crystal strengthening the area where the kelpari pulls itself onto land. Either crystal sparkls or pieces along the hardened scales.

M3- Weathered face(mask?)-Red
Crystal/Ice weathered on the kelpar, similar to how frost can on horses (with some exageration) and a crystalized/Ice horn.



G2 - Yin-Yang Gems -red
G1(or3)- YinYang Markings- Green (maybe no paw colors. now I think it looks cluttered :/)
M1?- Oversized Lop Ears -blue
M3- Yin-Yang plate -Black
Edited By Roses1 on 8/18/2021 at 7:06 AM.
Tigress
Level 70
Nature Walker
Joined: 5/17/2015
Threads: 327
Posts: 9,002
Posted: 8/22/2021 at 9:20 AM
Post #19
Aristocratic Fluff or Arctic Fur (M1)
More fluff for the puffles <3



From a technical/design standpoint, it's a less obtrusive M1 that doesn't cover the body (like most armors and wraps) but is also noticeable. Very nice since 6v projects can get too cluttered-looking. :)

Privateer's Attire (M2)
A lil' pirate's eyepatch and handkerchief scarf for the luffs.


I had intended these to be two separate mutations, but it doesn't look like the luff traits are distributed like that. I had also considered using skulls instead of bones, but I wasn't sure a) how Sylestia friendly it was and b) if it even made sense to use human skulls :P

Sun Glitter (G2)
Based on light on waves :) Overlaid over this kelpie


I accidentally came up with this design while working out a trait to color on my coloring page kelpie. <-- much higher quality reference pic here lol

Watersnake (G1, G2)


Based on the blotched watersnake

Edited By Tigress on 8/29/2021 at 11:58 PM.
Scathreoite
Level 70
Master Egg Hunter
Joined: 11/2/2014
Threads: 46
Posts: 2,930
Posted: 8/23/2021 at 12:22 AM
Post #20
Aurleon- Flourishing runes/ Flourishing armor


Draeyl- leaf wings



Ferrikki- leaves

Kelpari- Lightning Runes
Luffox- Pollenfall (/butterfly) runes/ Butterfly adornment muts


Lunemara- skittering claws



Lupora- butterfly



Morkko



Nephini- tiger

Ny'vene- Digital (/ Cyborg)


Nytekrie- kingfisher


unfortunately i only have one nyte trait in my backlog on the new base so i guess it's this one a second time because i can't focus enough to think up a new one

Puffadore- crystal runes



Qitari- spooky wings



Ryori- allsight



Sylvorpa- bubble wings



Vulnyx- Necromancy?
G2? in red, Hollow (like hollowed out mummy, squshy bits retract as the water goes), G3 in blue, uuuh bone runes? necromancer runes?, Bone wings m1, ?necromancer's skull?/Ritualist skull? m3


(man look at that quality drop etween the others and hollow. I just don't have the energy right now to do better though)

Zolnixi- Freckles/ Freckling


(g2 or g3)

a whole bunch of older ones because vaccine make brain go hhghgh and i don't have tyhe energy or think power to do more new ones
Edited By Scathreoite on 8/26/2021 at 10:14 PM.
Go to Page:
1, 2, 3
Go to Top
This Page loaded in 0.020 seconds.
Terms of Service | Privacy Policy | Contact Us | Credits | Job Opportunities
© Copyright 2011-2021 Sylestia Games LLC.
All names and logos associated with Sylestia are Trademarks of Sylestia Games LLC.
All other trademarks are the property of their respective owners.
For questions, comments, or concerns please email at Support@Sylestia.com.