Overview
Stables
Hatchery
Inventory
Wardrobe
Referrals
Settings
Seasonal Festival
World Map
Generator
Breeding Grounds
Nurturing Grounds
Party
Task Log
Mission Log
Quest Log
Player Trades
Trade Broker
Currency Exchange
Eggling Auction
Pick A Door
Official Games
Un-Official Games
Jinxie's Jamboree
Festival Shop
Diamond Shop
Avatar Shop
Scale Shop
Inbox
Forums
Community Polls
Advanced Search
October 27th, 2021

103 Online
11:16 AM
Advanced Search




Active Players on Sylestia
Category
Total
Yesterday
Players
3,224
561
Sylestia Pet Data
Category
Total
Yesterday
Pets
6,642,433
1,345
Generated
500,932
13
Captured
1,005,643
93
Bred
5,135,858
1,239
Statistics updated daily at midnight
Recent Announcements
Thread
Posted
Lost Grove Ancient Tem.. Oct 22 Lost Grove Diamond Sal.. Oct 9 Lost Grove Update Sep 26 IP Safeguard Changes Sep 23 Lost Grove Training Gr.. Sep 22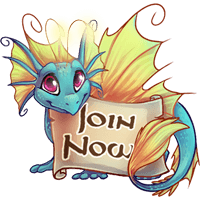 Forum Index > Official Games and Contests > 2021 Summer Festival - Themed Pet Design
Page 10
1, 2, 3... 9, 10, 11, 12, 13
Go to Page:
Author
Thread Post
Mythicalwolfie
Level 27
Joined: 2/17/2021
Threads: 2
Posts: 70
Posted: 6/23/2021 at 2:36 AM
Post #91
Sea Shore Sylvorpa


the colour scheme is very "beach themed"

Brunch With Bulbori


if you going to a fancy brunch you need to dress up. for this bulbori it mean ribbons and one of those thin scarves (the fur around its neck)

Underwater Adventures With Aeridini


Deep sea diving is what i get from this sylesti
WildAtHeart24
Level 72
Wondrous Witch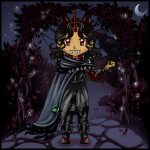 Joined: 11/11/2016
Threads: 77
Posts: 786
Posted: 6/23/2021 at 5:27 AM
Post #92
Sunfire/Sun-burned Aeri




Watermelon Ferrikki




Ocean sunset Griffi




Sunfire/Sun burned Kelp




Sea glass Lupora




Summer's light Nyte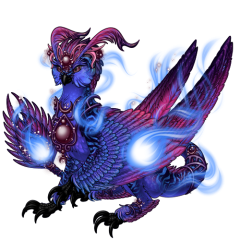 Sea Rose/Spirit Puff




Ocean floor Ryori




Sunrise Bloom Sylvorpa




Sun Sand Sea Zolnixi


Edited By WildAtHeart24 on 7/5/2021 at 6:12 AM.
Greencitrus
Level 60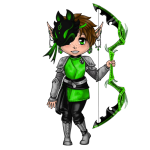 Joined: 10/10/2018
Threads: 35
Posts: 518
Posted: 6/23/2021 at 11:16 AM
Post #93
Citrus Fruit Zolnixi
Citrus fruits like lemons, limes and oranges are a common find in summer drinks and treats. These fruits also thrive best in warm climates similar to temperatures experienced in the summer so I though they would be a fitting theme for this summer.




Dessert Cactus Lighira


Summer is well known for its heat as is a dessert of hot sand. Very few can survive in such a climate, but green cacti are known for thriving best in the blazing sun.

Edited By Greencitrus on 6/24/2021 at 4:21 PM.
Watercolors
Level 70
The Artistic
Joined: 1/29/2015
Threads: 128
Posts: 2,448
Posted: 6/23/2021 at 9:17 PM
Post #94

Conch Melody Ferrikki



Lumbering Cave Troll Morkko



Brazen Rooster Nytekrie

Edited By Watercolors on 7/10/2021 at 12:39 PM.
Valligator
Level 70
The Kind-Hearted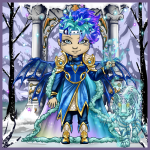 Joined: 9/17/2017
Threads: 5
Posts: 150
Posted: 6/24/2021 at 12:25 PM
Post #95
All of my Color Theme Submissions are based on my favorite Summer Foods and Beverages....

Sweet Sherbet Aeridini




Street Corn Aurleon




Iced Green Tea Bulbori




More to come....
Edited By Valligator on 6/24/2021 at 4:55 PM.
Mylilcharmander
Level 70
Joined: 8/12/2018
Threads: 8
Posts: 85
Posted: 6/24/2021 at 4:11 PM
Post #96
Deep Sea Tiger Shrimp


Silverstream616
Level 75
The Kind-Hearted
Joined: 7/3/2015
Threads: 111
Posts: 5,839
Posted: 6/25/2021 at 1:49 AM
Post #97
Tropical Passionfruit Aeridini
Psychedelic Mushroom Aurleon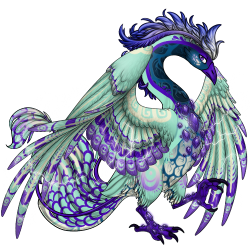 Fiery Marigold Bulbori
Saline Memory Draeyl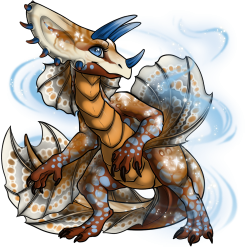 Coral Bliss Faelora
Squash Blossom Ferrikki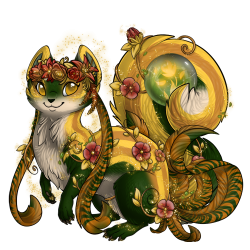 Lively Coral Griffi
Qilin Kelpari
Burgundy Hearth Lighira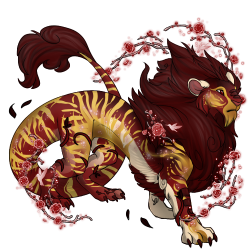 Vitality's Kiss Luffox
Sunset Lantana Lunemara


Afterglow Lupora
inspired by a large Echeveria Afterglow succulent in my neighbor's yard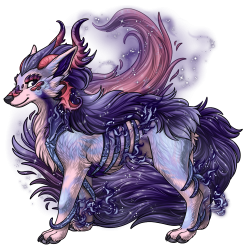 Mimosa Blossom Morkko
Exotic Cloudburst Nephini
Heavenly Radiance Ny'vene


Forget-Me-Not Nytekrie
inspired by the multi-colored variation: reference pics 1 and 2





Fading Light Puffadore
colors were roughly based on the cover of Anthony Doerr's novel "All the Light We Cannot See"




Manzanita Qitari
inspired by these trees I saw on my hike - Manzanita trees are endemic to CA which is pretty cool :)


Anuket's Blessing Ryori
Flower Hat Jelly Sylvorpa
Pomegranate Paradise Vulnyx
Serendipitous Zolnixi
Edited By Silverstream616 on 7/15/2021 at 1:33 AM.
24carrotgold
Level 70
Warden of Umbra
Joined: 1/15/2019
Threads: 74
Posts: 4,539
Posted: 6/25/2021 at 1:24 PM
Post #98
Palm Tree Aeridini



Kiwi Aurleon



Conch Shell Bulbori



Wood Frog Draeyl



White-tailed Deer Faelora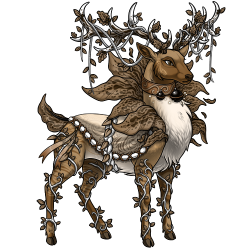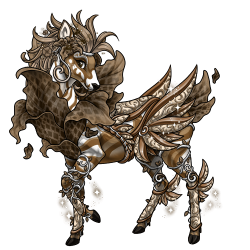 Strawberry Lemonade Ferrikki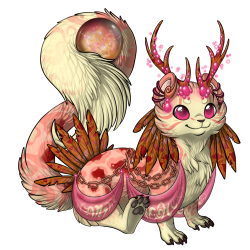 Neapolitan Ice Cream Griffi



Northern Pike Kelpari



Sparkling Stream Lighira



Rose Chilton Luffox



Dragon Swallowtail Lunemara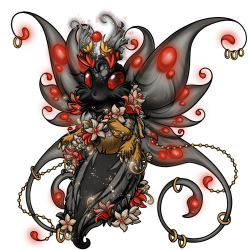 English Lavender Lupora



Golden Sands Morkko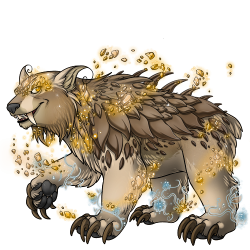 Sweet Alyssum Nephini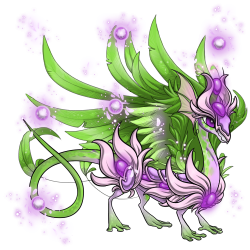 Summer Storm Ny'vene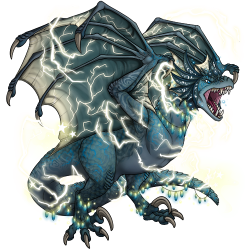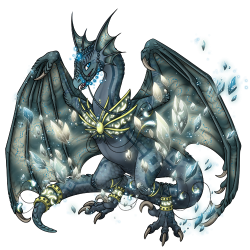 Pink Petunia Nytekrie



Bubble Tea Puffadore



Shrub Rose Qitari



Laburnum Sprout Ryori



Seaside Garden Sylvorpa



Frozen Tiramisu Vulnyx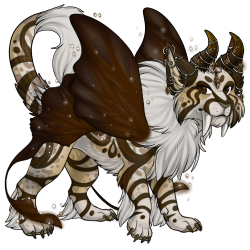 Strawberry Shortcake Zolnixi

Edited By Mossflight2 on 6/28/2021 at 12:42 AM.
Stormdragon21
Level 70
Trickster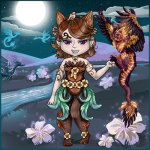 Joined: 8/1/2016
Threads: 9
Posts: 214
Posted: 6/25/2021 at 10:19 PM
Post #99
Sea Turtle Draeyl
Sandbar Shark Morkko
Terracotta Ny'vene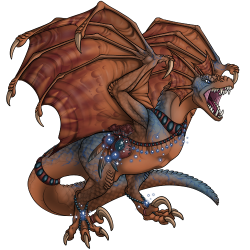 SpaceElf1
Level 75
Crystalline Cleaver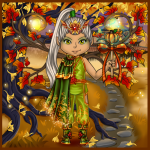 Joined: 9/17/2014
Threads: 573
Posts: 11,580
Posted: 6/26/2021 at 2:06 AM
Post #100
Panther Chameleon Draeyl
There are so many varieties of this Chameleon! I picked the Barred Ambilobe Panther Chameleon for my inspiration.




Hot Stuff Qitari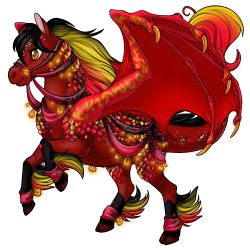 Clever Killdeer Nytekrie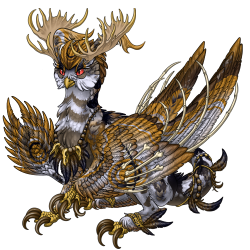 Nesting killdeer are famous for tricking predators away from their nests by pretending to be injured.



Lightning Bug Lunemara



There are too many different lightning bug species for me to share images of each, so here are two.





Possum Grape Aeridini (or if you prefer, Heart-Leaf Aeridini--the plant has many different names)



Couldn't find any really good images. This plant grows in the American South and produces multicolored berries in late summer. They are much more beautiful than any of the photographs show.





Coral Shallows Lupora


Edited By SpaceElf1 on 7/14/2021 at 1:59 PM.
Go to Page:
1, 2, 3... 9, 10, 11, 12, 13
Go to Top
This Page loaded in 0.030 seconds.
Terms of Service | Privacy Policy | Contact Us | Credits | Job Opportunities
© Copyright 2011-2021 Sylestia Games LLC.
All names and logos associated with Sylestia are Trademarks of Sylestia Games LLC.
All other trademarks are the property of their respective owners.
For questions, comments, or concerns please email at Support@Sylestia.com.