Heya all I'm WildAtHeart24
\\ 26 // \\ Bi-sexual // \\ New Zealand //
Nicknames Ana, Wild, Heart
SpaceElf1 = pris phil
If we were forced to wear a warning label what would yours say???
Mine would be "Caution bites when hungry or woken early.
Red Dahlia Lupe Project
6v Trait Goal
G1 Kitsune, G2 Flecked, G3 Galactic Swirl M1 Spring Flower, M2?? M3 Orna Headpiece
My girls Summer (tabby) and Lele (calico)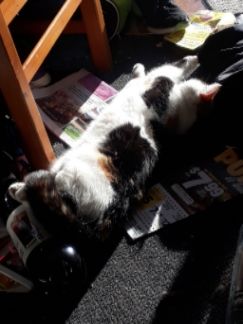 I am a big fan of vulnyx, qitari, kelpari ,nephini, lighra (summerfest), griffi (winterfest)and ryori (fallfest). So any and all of these will be loved and accepted.
Also i am hunting any and all lotus trait sylvorpas preferred themed but will take non-themed rares and up