Heya all I'm WildAtHeart24
\\ 26 // \\ Bi-sexual // \\ New Zealand //
Nicknames Ana, Wild, Heart
Shadowized Ny'vene seed growing
Alicehearts Ryo, Ligh, Puff, Aeri and Griffi seed growing
If we were forced to wear a warning label what would yours say???
Mine would be "Caution bites when hungry or woken early.
Pm me yours if you like and i'll added it here.
My girls Summer (tabby) and Lele (calico)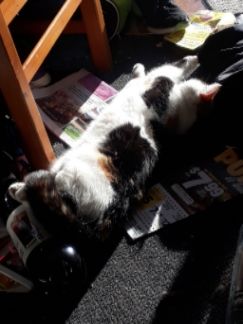 I am a big fan of vulnyx, qitari, kelpari ,nephini, lighra (summerfest), griffi (winterfest)and ryori (fallfest). So any and all of these will be loved and accepted.
Also i am hunting any and all lotus trait sylvorpas preferred themed but will take non-themed rares and up