Overview
Stables
Hatchery
Inventory
Wardrobe
Referrals
Settings
Seasonal Festival
World Map
Generator
Breeding Grounds
Nurturing Grounds
Party
Task Log
Mission Log
Quest Log
Player Trades
Trade Broker
Currency Exchange
Eggling Auction
Pick A Door
Official Games
Un-Official Games
Jinxie's Jamboree
Festival Shop
Diamond Shop
Avatar Shop
Scale Shop
Inbox
Forums
Community Polls
Advanced Search
May 18th, 2021

65 Online
5:48 AM
Advanced Search
Active Players on Sylestia
Category
Total
Yesterday
Players
4,462
686
Sylestia Pet Data
Category
Total
Yesterday
Pets
6,346,079
2,579
Generated
471,468
191
Captured
969,397
952
Bred
4,905,214
1,436
Statistics updated daily at midnight
Recent Announcements
Thread
Posted
Official Sylestia Twit.. May 16 Spring Festival Traits.. May 12 Spring Festival Overvi.. May 12 Easter Event Overview Apr 4 Fortune Event Overview Mar 17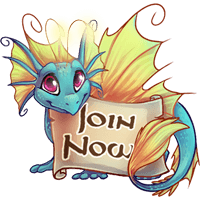 Forum Index > Official Games and Contests > 2021 Spring Festival - Themed Pet Design...
Page 1
1, 2, 3... 13, 14, 15
Go to Page:
Author
Thread Post
Krinadon
Level 70
Guardian of the Realm
Site Administrator
Joined: 12/17/2012
Threads: 873
Posts: 12,738
Posted: 4/5/2021 at 6:54 PM
Post #1
We are looking for help coming up with new Themed Pets for the upcoming 2021 Spring Festival, due to begin early May! You can submit Themed Pet Designs for all species.


Rules
Please make sure to read the rules carefully!

1. Navigate to the Generator, select a species of your choice and then choose various colors for your design. Once done, post your design(s) here in this thread. Please only post one entry per species and try and keep everything to one post. You can also make sure that submitted images are sized to 250 (&size=250) to prevent designs being too small or too large.

Guide on How to Create and Share Designs

2. All designs submitted must be Spring Themed. This means anything to do with the season, such as any holidays that occur within the season, weather, etc.

3. All submitted designs must have been made by the poster. Please do not use other players' designs. It is both disrespectful and if we see someone posting other player's designs, you will be disqualified from this contest and receive a Forum Strike. To clarify, a Design does not equate to a Theme. Multiple players can submit, say, a "Pumpkin Lupora", as long as each player designed their own version.

4. Please do not make any negative comments in this thread, this thread is for contest entries only and not discussion.

5. Please do not reserve posts. If you reserve a post I will delete your post.

6. Please do not Ping me with your submission. Please only Ping me if you have a question.

7. The end date is April 25th at 11:59 PM server, after that there is no guarantee that we will see your entry and the thread will be locked once designs are picked.




Prizes



Any player who has a design chosen will receive one 2-Visible Spring Festival Themed Pet of their choice (maximum of 2 total if a player has multiple selections). Winners will be PMed to choose their prize.

We will NOT announce which designs were chosen, so please do not ask if we are going to announce it. If a thread is created listing all of the available Themed Pets, we will provide the list to the author upon request.
Dragongem23
Level 63
Trickster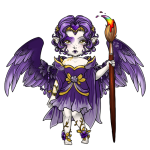 Joined: 7/19/2017
Threads: 254
Posts: 25,154
Posted: 4/5/2021 at 6:56 PM
Post #2
Spring Fest 2021 Themed
Beet Pink Bulbori

Spring Stardew Ferrikki
Demoiselle Dragonfly Lunamara
Enraged Mango Ny'vene
Perfectly Primrose Puffadore
Briar RoseVulnyx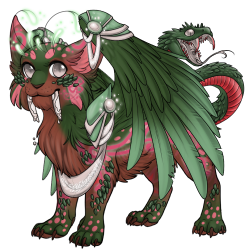 Edited By Dragongem23 on 4/9/2021 at 1:55 PM.
Sonrisa
Level 70
Green Thumb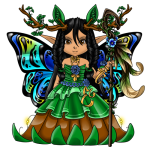 Joined: 3/27/2017
Threads: 233
Posts: 3,255
Posted: 4/5/2021 at 6:56 PM
Post #3
California Poppy Aeridini
Rising Sun Aurleon
Scarlet Ibis Bulbori
Succulent Garden Draeyl
Sunset Poppy Faelora
River Sprite Ferrikki
Regal Rose Griffi
Blossom Sky Lighira
Soft Citrus Luffox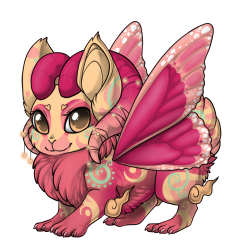 Deep Forest Lupora
Gentle Poppy Morrko
Torch Lily Nephini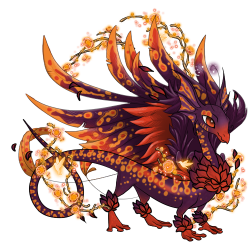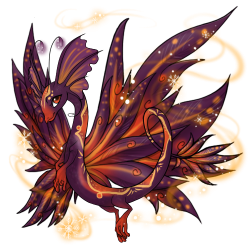 Nightling Druid Nytekrie
Blanket Flower Nyvene
Golden Clover Puffadore
Dewy Dandelion Qitari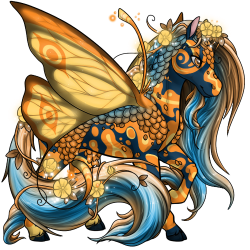 Asiatic Lily Sylvorpa
Dark Plum Vulnyx
Joyful Plumeria Zolnixi
Edited By Sonrisa on 4/5/2021 at 7:17 PM.
Thegypsumrose
Level 70
Warden of Umbra
Joined: 3/14/2018
Threads: 45
Posts: 3,096
Posted: 4/5/2021 at 6:58 PM
Post #4
color=FF00FF]Spring 2021
Aeridini


Hazy Dawn Aurleon


Tulip Jamboree Bulbori


Raspberry Spritz Draeyl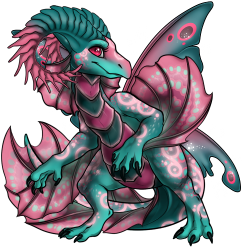 Forest Warden Faelora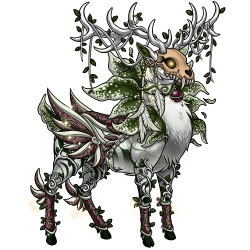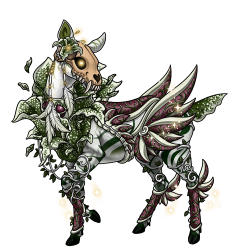 Soft Blossom Ferrikki


Ritzy Crystal Griffi


Spring Splash(rainbow trout?) Kelpari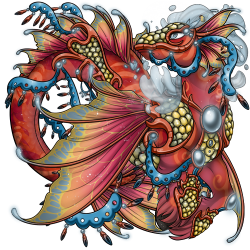 Russian Violet Lighira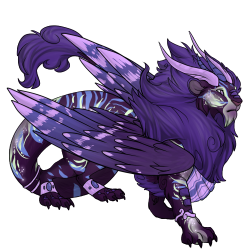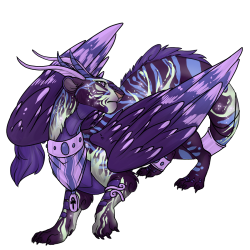 Unburied Acorn Luffox


Spring Lunemara


Bright Flora Lupora


Night Light Morkko


Breaking Dawn Nephini


Opal Light Ny'vene


Nytekrie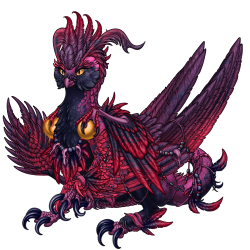 Frosted Soil Puffadore


Spring Fairy Qitari


Spring Grass Ryori


Ocean Ruby Sylvorpa


Dutch Tulip Vulnyx


Lemon Spritz Zolnixi

Skor
Level 70
Luck of the Draw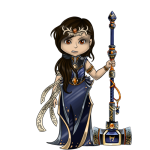 Joined: 6/26/2018
Threads: 42
Posts: 1,200
Posted: 4/5/2021 at 6:59 PM
Post #5
Lionheart (Tango) Lily Aeridini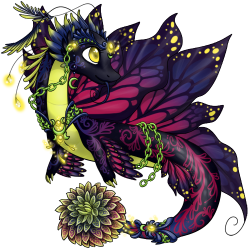 Starling Aurleon


April Rain Bulbori


Aegina Numberwing/Callicore Butterfly Draeyl


Succulent Garden Faelora


Lavender Meadows Ferrikki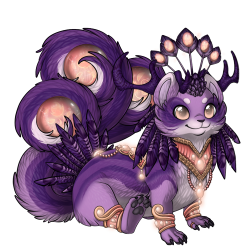 Moonlit Nights Griffi


Lacecap Hydrangea Kelpari


Overgrown Statue/Garden Gargoyle Lighira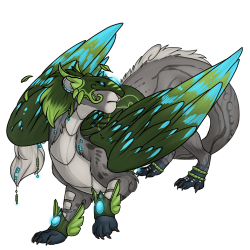 Blue Jay Luffox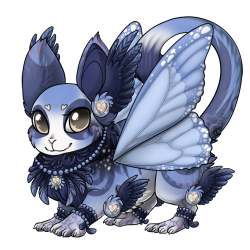 Wonder Lily Lunemara


Blossoming Mountains Lupora


Barn Swallow Morkko


Babbling Brook Nephini


Petal River Ny'vene


Starling Nytekrie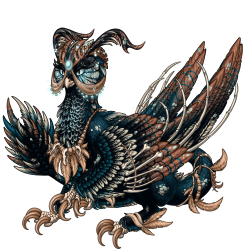 Wishing Well Puffadore - based on the wishing well pool in Luray Caverns


Tranquil Lilac Qitari


Black Tulip/Queen of the Night Tulip Ryori


Blooming Lotus/Lotus Pond Sylvorpa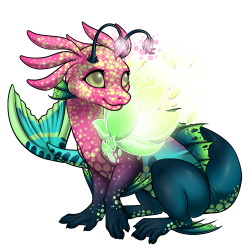 Paper Kite/Warm Breeze Vulnyx


Red Fox Zolnixi

Edited By Skor on 4/26/2021 at 1:04 PM.
Mikazukichan
Level 70
The Artistic
Joined: 1/28/2014
Threads: 283
Posts: 8,601
Posted: 4/5/2021 at 7:05 PM
Post #6
Strawberry Lemonade Aeridini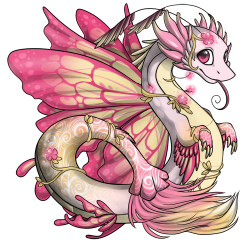 Sakura Aurleon



First Bloom Bulbori



Exotic Lily Faelora



Lavender Ferrikki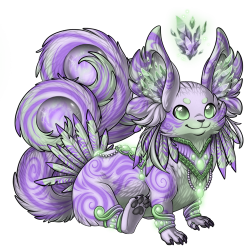 Beltane Beauty Griffi



Tie Dye Lunemara



Enraged Mango Lupora



Blue Jay Nytekrie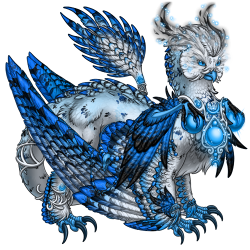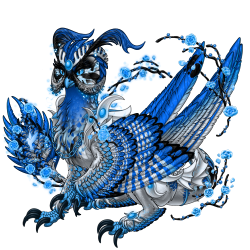 Aster Puffadore



Spring Magic Qitari



Spring Dryad Vulnyx



Spring Breeze Zolnixi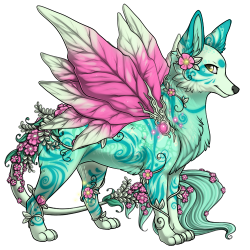 Edited By Mikazukichan on 4/23/2021 at 5:36 PM.
Watercolors
Level 70
The Artistic
Joined: 1/29/2015
Threads: 128
Posts: 2,445
Posted: 4/5/2021 at 7:07 PM
Post #7

Crabapple Aeridini



Mandarin Duck Draeyl



Honey Dipper Faelora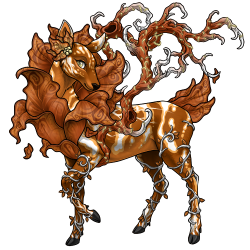 Singing Conch Ferrikki



Blue Raspberry Slushie Kelpari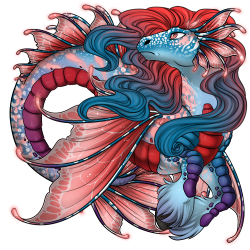 Speckled Fawn Lighera



Baby Forest Luffox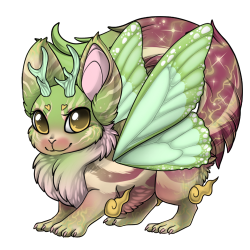 Garden Frog Lunemara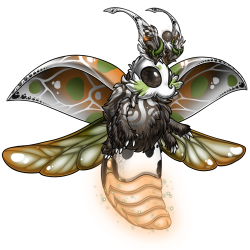 Mountain Dweller Lupora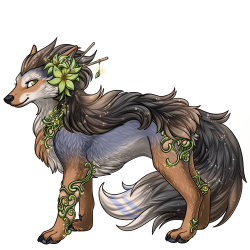 Forest Floor Morkko



Hummingbird Symphony Nephini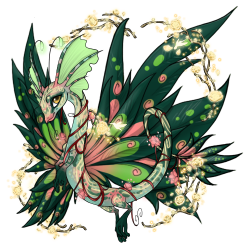 Hot Air Balloon Nytekrie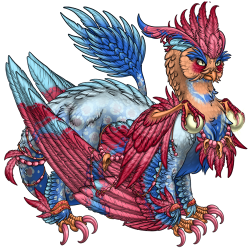 Buddleia Puffadore



Sakura Bloom Ryori



Wedding Season Qitari



Pond Skater Vulnyx



Blazing Tulip Zolnixi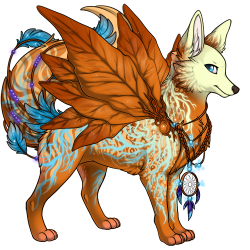 Edited By Watercolors on 4/24/2021 at 11:18 PM.
PhilosopherKing
Level 70
Omniscient Gardener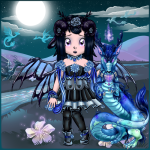 Joined: 10/18/2018
Threads: 16
Posts: 980
Posted: 4/5/2021 at 7:08 PM
Post #8
Kelp Forest Aeridini
Robins Egg Aurleon
Spring Rain/Showers Bulbori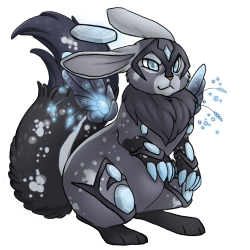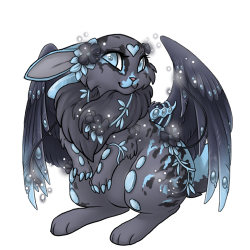 Zen/Rock Garden Draeyl
Elegant Wisteria Faelora
Twilight Sky Ferrikki
Evening Skies Griffi
Civil Twilight Kelpari
Narcissus Precocious Lighira
Fawn Luffox
Pixie Dust/ Dyed/Painted Egg Lunemara
Overgrown Cathedral Lupora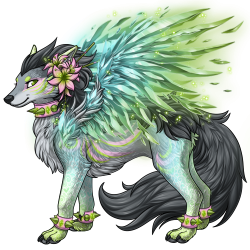 Hidden Pathway/ Flowering Field Morkko
Sakura Season Nephini
Galactic Lupine Nyvene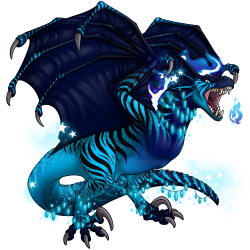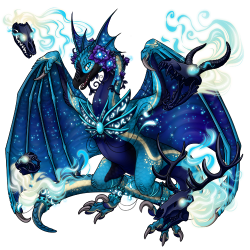 Whimsical Wishing Well Nyterkrie
Luna Moth Puffadore
Mossy Dragon Qitari
Spring/Serene Sunset Ryori
Mystical Lake Sylvorpa
Daytime Scavenger Vulnyx
Fantasy/Twilight Nightbloom Zolnixi
Chocho12321
Level 67
The Kind-Hearted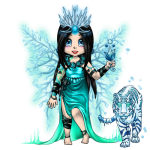 Joined: 11/9/2019
Threads: 7
Posts: 34
Posted: 4/5/2021 at 7:10 PM
Post #9
Delicate Flower - Aeridini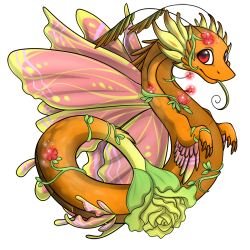 Volcano - Aurlion
Sunflower - Bulbori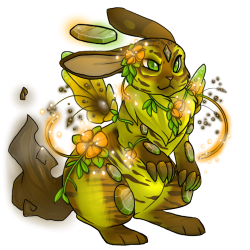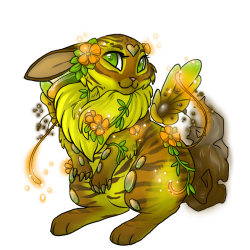 Orange Juice - Draeyl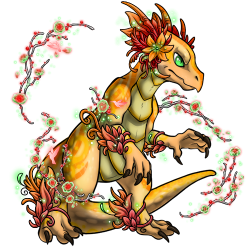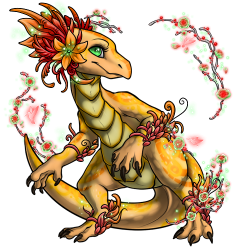 Beauty Flower Garden - Faelora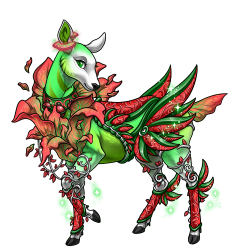 Rainy Ocean - Ferrikki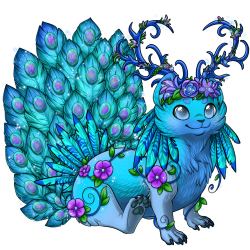 Watermelon - Griffi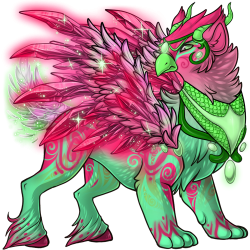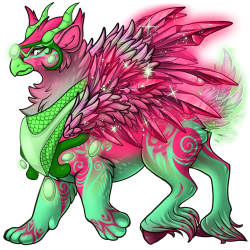 Purple Grapes - Kelpari
Lemonade - Lighira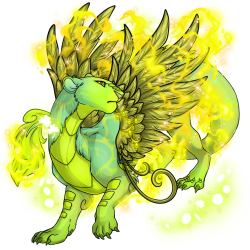 Milkshake Rose - Luffox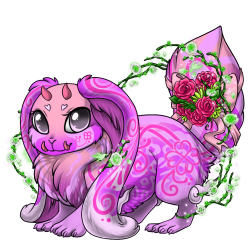 King and Queen Bee - Lunemara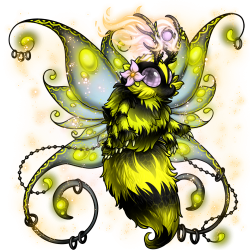 Flower Wolf Forest - Lupora
Cute Lucky Butterfly - Nephini
Rich Hot Sun - Ny'vene
Flora - Puffadore
Blueberry Sky - Qitari
Strawberry Smoothie - Sylvorpa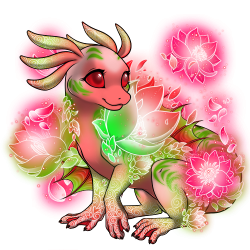 Avocado Forest - Vulnyx
Magical Peach - Zolnixi
Edited By Chocho12321 on 4/7/2021 at 1:05 PM.
Mysticfoxwolf
Level 32
Joined: 3/2/2021
Threads: 11
Posts: 208
Posted: 4/5/2021 at 7:11 PM
Post #10
Faelora of the Forest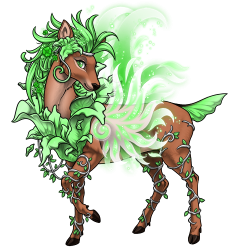 Easter Qitari
Easter Aurleon
Edited By Mysticfoxwolf on 4/7/2021 at 8:19 AM.
Go to Page:
1, 2, 3... 13, 14, 15
Go to Top
This Page loaded in 0.053 seconds.
Terms of Service | Privacy Policy | Contact Us | Credits | Job Opportunities
© Copyright 2011-2021 Sylestia Games LLC.
All names and logos associated with Sylestia are Trademarks of Sylestia Games LLC.
All other trademarks are the property of their respective owners.
For questions, comments, or concerns please email at Support@Sylestia.com.