Overview
Stables
Hatchery
Inventory
Wardrobe
Referrals
Settings
Seasonal Festival
World Map
Generator
Breeding Grounds
Nurturing Grounds
Party
Task Log
Mission Log
Quest Log
Player Trades
Trade Broker
Currency Exchange
Eggling Auction
Pick A Door
Official Games
Un-Official Games
Jinxie's Jamboree
Festival Shop
Diamond Shop
Avatar Shop
Scale Shop
Inbox
Forums
Community Polls
Advanced Search
April 12th, 2021

145 Online
5:54 PM
Advanced Search
Active Players on Sylestia
Category
Total
Yesterday
Players
4,377
602
Sylestia Pet Data
Category
Total
Yesterday
Pets
6,285,476
1,580
Generated
469,920
32
Captured
960,106
125
Bred
4,855,450
1,423
Statistics updated daily at midnight
Recent Announcements
Thread
Posted
Easter Event Overview Apr 4 Fortune Event Overview Mar 17 Nytekrie Themed Change.. Mar 8 Nytekrie Revamp Releas.. Mar 4 Site Downtime - 3/4 @.. Mar 3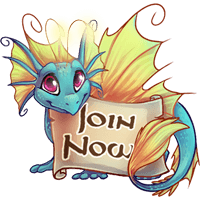 Forum Index > News and Announcements > Nytekrie Themed Changes
Page 1
1, 2, 3, 4, 5, 6
Go to Page:
Author
Thread Post
Faiona
Level 64
Nature Walker
Site Administrator
Joined: 12/17/2012
Threads: 382
Posts: 4,419
Posted: 3/8/2021 at 6:25 PM
Post #1
Hello everyone! As everyone knows with the recent Nytekrie revamp, the themed colorations have been messed up a bit. I have done my best to go through and changed around hexes to best match what I feel like was the original theme.

Nytekrie's gene slots were changed dramatically this revamp, so unfortunately some genes will stay similar while some look very drastic in change.

Currently, what I proposed are these changes:

C2 and C3 swapped places on the Nytekrie, so those colors got swapped. (This has already been done and is accounted for)

M2 and M3 swapped places, so those colors got swapped. (This has already been done and is accounted for)

AC1 and AC2 defaulted to the eye color, which I found were okay...due to the fact that the eye color was being used on the Nytekrie as an accent color anyway.

Then to make sure that mutation sets matched all together since they got split up for the revamp, M1 and M3 are the same color.

I do not believe I have proposed any different hex changes at all, but just moving around the color slots, I might be misremembering, so I apologize if in one of my examples I changed something incorrectly.

Essentially, what would change with them is making M1 and M3 the same color. As currently, that is the best way to fix making them look like their old themed selves when it comes to mutations.

As far as the genes go, I felt like the gene allocation slots along with the artwork updates for the genes are very different on a lot of them. Personally, I thought it best to leave the hexes as they are, since no matter what on certain genes, it will never look the same. Obviously, I am sure some of you disagree and that's fine...why I am posting the thread to receive some feedback! :)

These are just proposed changes and are not set in stone. We will take everyone's feedback and made more adjustments from there as needed.

As always, please be constructive with your feedback. Thank you!


Banshee Nytekrie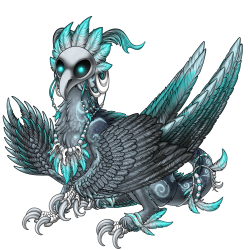 Barn Owl Nytekrie


Black Fairy Nytekrie


Blazing Fireworks Nytekrie


Blizzard Nytekrie


Blood Moon Nytekrie


Bonfire Ash Nytekrie


Chocolate Strawberry Nytekrie


Cranberry Crisp Nytekrie


Desert Drought Nytekrie


Doom Harbinger Nytekrie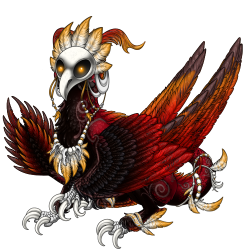 Dusky Dawn Nytekrie


Enchanted Nytekrie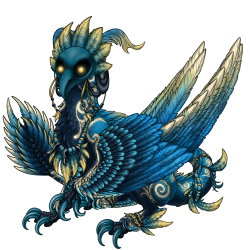 Festive Nytekrie


Fire Dragon Nytekrie


First Sun Nytekrie


Flower Bed Nytekrie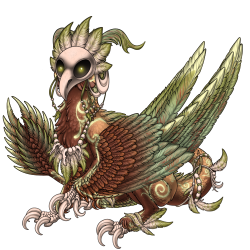 Flying Fox Nytekrie


Forever Susan Lily Nytekrie


Frau Perchta Lily Nytekrie


Frozen Forest Lily Nytekrie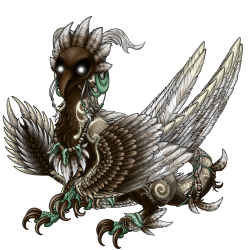 Gingerbread Cookie Nytekrie


Grim Reaper Nytekrie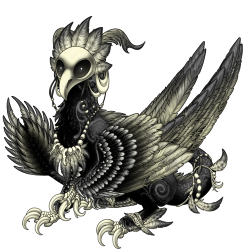 Halloween Nytekrie


Harvest Moon Nytekrie


Haunted Brew Nytekrie


Hummingbird Nytekrie


Island Mystic Nytekrie


Kingfisher Nytekrie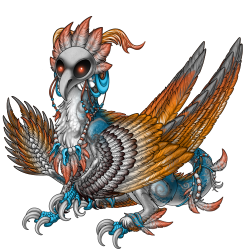 Leaf Pile Nytekrie


Lost Crystal Nytekrie


Lucky Nytekrie


Misty Flower Nytekrie


Mixed Berry Nytekrie


Moonlit Tide Nytekrie


Mossy Boulder Nytekrie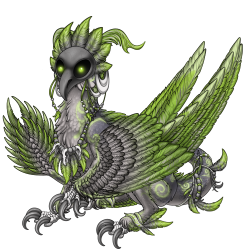 Mountain's Peak Nytekrie


Muddy Snow Nytekrie


Night Flight Nytekrie


Nightshade Nytekrie


Patriotic Nytekrie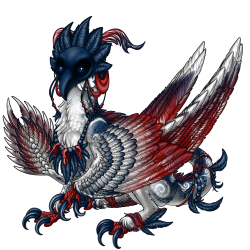 Peacock Pheasant Nytekrie


Purpleheart Spiderwort Nytekrie


Raspberry Dessert Nytekrie


Red Hawk Nytekrie


Red Velvet Cake Nytekrie


Red-Winged Blackbird Nytekrie


Robin's Egg Nytekrie


Sea Emperor Nytekrie


Sea Turtle Nytekrie


Snowy Owl Nytekrie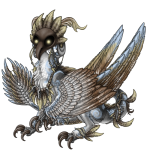 Solar Eclipse Nytekrie


Somber Sunset Nytekrie


Storm Herald Nytekrie


Sunbather Gazania Nytekrie


Sunken Ship Nytekrie


Tropical Fruit Nytekrie


Tyrielle's Minion Nytekrie


Volcanic Glacier Nytekrie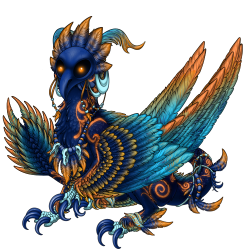 Voodoo Master Nytekrie


Wild Turkey Nytekrie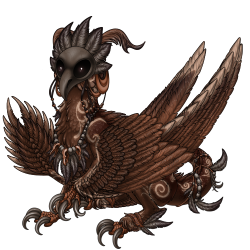 Winter Morning Nytekrie


Winter Songbird Nytekrie


Witch's Blood Nytekrie


Yuletide Tree Nytekrie


Zombified Nytekrie


Edited By Krinadon on 3/9/2021 at 8:10 PM.
Faiona
Level 64
Nature Walker
Site Administrator
Joined: 12/17/2012
Threads: 382
Posts: 4,419
Posted: 3/9/2021 at 8:17 PM
Post #2
This thread has been moved to: News and Announcements.
Faiona
Level 64
Nature Walker
Site Administrator
Joined: 12/17/2012
Threads: 382
Posts: 4,419
Posted: 3/9/2021 at 8:18 PM
Post #3
Pinging everyone for constructive feedback :)
Eijiro
Level 30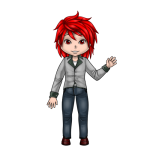 Joined: 3/5/2021
Threads: 6
Posts: 53
Posted: 3/9/2021 at 8:23 PM
Post #4
they look great but i think the blizzard Nytekrie could have maybe a little bit of a lighter grey for the base but it looks fine how it is, it just might look a little better with a lighter grey.
Karma
Level 70
Collector of Souls
Joined: 9/30/2013
Threads: 204
Posts: 2,021
Posted: 3/9/2021 at 8:31 PM
Post #5
My disappointment is the drastic change to the doom harbingers, i dont like how prominent the yellow is, i would like to see it back to the red, black and white it was before, or at least less of the yellow
Edited By Karma on 3/9/2021 at 8:31 PM.
Squeak
Level 70
The Kind-Hearted
Joined: 8/18/2015
Threads: 2
Posts: 116
Posted: 3/9/2021 at 9:02 PM
Post #6
For the red-winged blackbirds, I feel like the orange G2 is a little too light, and it feels like there's a little too much cream on them. Tribal covering and stardust especially, seem too bright. Making M2 the same color as M1 & M3 would help even things out. And make the traits like moon armor and tribal match a little better. :|c

Maybe something like:


or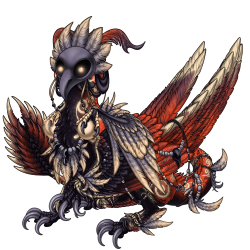 Perhaps something similar for the bonfire ash nytes:




Maybe A2 darker since they also have a lot of cream on them, and it feels slightly overwhelming with all the other dark colors.

Same for the Mixed Berry nytes~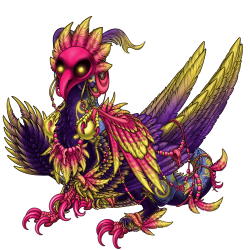 In general, I feel as if where M2 is the same or similar color to A2, it could instead be changed to match M1 & M3.
Edited By Squeak on 3/9/2021 at 9:19 PM.
Chsband2011
Level 70
Joined: 4/17/2020
Threads: 1
Posts: 24
Posted: 3/9/2021 at 9:03 PM
Post #7
In general I think the new theme colors are much darker (overall look of Nytekrie). An example is, Voodoo Master, in the original version the blue color was on the wings as well as the body but in the updated color scheme, the blue is barely visible, the wings are much too dark, for my liking anyway. The same with others like, Winter Morning, the lighter green color is on the back of the body and on the wings but in the updated scheme it is only on the back of the body and the wings have the same dark color as the underside of the body. The lighter color is what made the theme pretty to me. There are quite a few more themes where similar color changes are noticeable.

I am not sure which color (gene, mutation, color gene, or accent) needs to be changed to more accurately reflect the original versions.
Edited By Chsband2011 on 3/9/2021 at 9:05 PM.
Junco
Level 70
High Warlord
Joined: 4/6/2013
Threads: 28
Posts: 658
Posted: 3/9/2021 at 9:03 PM
Post #8
Looking at the Chocolate Strawberry Nyte, I was personally thinking the pinks could stand to be just a tad warmer:



versus



That's just me, though.
Watercolors
Level 70
The Artistic
Joined: 1/29/2015
Threads: 128
Posts: 2,443
Posted: 3/9/2021 at 9:03 PM
Post #9
May I suggest the Sunken Ship nytekries gene 3 (runes) be changed to a brighter blue?
Limor
Level 70
The Kind-Hearted
Joined: 7/5/2016
Threads: 271
Posts: 18,601
Posted: 3/9/2021 at 9:13 PM
Post #10
Speaking from what i've seen I would like to suggest removing that bright pink red g1 in the Yuletide Tree Nyte, for a long time this has been one of, if not the most, hated themes due to the color. I would like to suggest that in order to get this nyte more liked the community change that bright red/pink to a darker red, that fits better with the overall color palette. A dark green or some more of those golds could even look better than that vibrant pink red.


Maybe something like:
Go to Page:
1, 2, 3, 4, 5, 6
Go to Top
This Page loaded in 0.035 seconds.
Terms of Service | Privacy Policy | Contact Us | Credits | Job Opportunities
© Copyright 2011-2021 Sylestia Games LLC.
All names and logos associated with Sylestia are Trademarks of Sylestia Games LLC.
All other trademarks are the property of their respective owners.
For questions, comments, or concerns please email at Support@Sylestia.com.