Overview
Stables
Hatchery
Inventory
Wardrobe
Referrals
Settings
Seasonal Festival
World Map
Generator
Breeding Grounds
Nurturing Grounds
Party
Task Log
Mission Log
Quest Log
Player Trades
Trade Broker
Currency Exchange
Eggling Auction
Pick A Door
Official Games
Un-Official Games
Jinxie's Jamboree
Festival Shop
Diamond Shop
Avatar Shop
Scale Shop
Inbox
Forums
Community Polls
Advanced Search
September 25th, 2020

74 Online
6:42 AM
Advanced Search
Active Players on Sylestia
Category
Total
Yesterday
Players
5,362
774
Sylestia Pet Data
Category
Total
Yesterday
Pets
5,888,047
1,540
Generated
436,916
40
Captured
911,658
125
Bred
4,539,473
1,375
Statistics updated daily at midnight
Recent Announcements
Thread
Posted
Site Downtime - 9/24 @.. Sep 23 Site Downtime - 9/23 a.. Sep 22 Rapid Response Suggest.. Sep 12 Summer Festival Overvi.. Aug 16 Lost Grove Traits Show.. Jul 22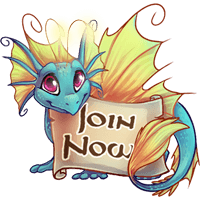 Forum Index > Official Games and Contests > 2020 Fall Festival - Avatar Item Design
Page 5
1, 2, 3, 4, 5, 6, 7
Go to Page:
Author
Thread Post
Wisiro
Level 70
The Kind-Hearted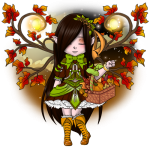 Joined: 10/18/2018
Threads: 11
Posts: 702
Posted: 9/14/2020 at 1:28 PM
Post #41
Fall Night/Haunted Carnival set.

It was originally going to be more, well, spooky (Cracks, wispy stuff), but alas that didn't happen... Turned out more of an "Fun fall night carnival" kind of vibe :b

Album

Full set (F)


Hair (F)


Outfit (F)


Held(s)


Based off common carousel animals.
Might make an elephant or a bunny, if I have time.
Background


Full set (M)


Hair (M)


Outfit (M)

The designs for the males never turn out the way I want them to, somehow.
& on the right to that are some other concepts, such as wings made of cards & face make-up designs.
Limor
Level 70
The Kind-Hearted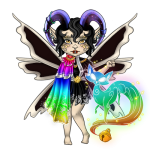 Joined: 7/5/2016
Threads: 262
Posts: 18,166
Posted: 9/14/2020 at 5:33 PM
Post #42
resubmit, due to not having a computer and loss of files, the original version of this in the 2018 era has a held but do with that what you will

Autumn Fairy/Maple Guardian


Edited By Limor on 9/14/2020 at 11:52 PM.
FierePepr
Level 60
Trickster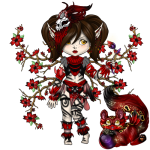 Joined: 5/23/2014
Threads: 245
Posts: 2,014
Posted: 9/15/2020 at 12:04 AM
Post #43
Party Monster set!
I hope this hasn't been done before but I just got back from a long break on Sylestia and I've missed a few Fall Festivals. Glad I came back in time for this one! : )




Head: Party Monster Hat
Body: Party Monster Costume
Held: Party Monster Balloons
Wings: Streamer Wings


These monster outfits were my inspiration!:



Okay thank u byeeee~
Krinadon
Level 70
Guardian of the Realm
Site Administrator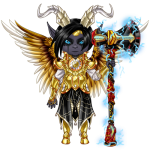 Joined: 12/17/2012
Threads: 831
Posts: 12,237
Posted: 9/15/2020 at 9:26 AM
Post #44
As a reminder, the Fall Festival Avatar Design Contest will be closing very shortly! If you haven't yet posted your entry, please do so very soon!
Stormclan666
Level 70
Majestic Sculptor
Joined: 1/13/2019
Threads: 133
Posts: 1,553
Posted: 9/15/2020 at 11:07 AM
Post #45
Held: Thorny staff with a space colored ball
Outfit: Fishtail Dress
Hair: Long curly locks, maybe a bat hair clip :P
Back: Large Full Moon

Edited By Stormclan666 on 9/15/2020 at 11:09 AM.
Desirai
Level 70
Omniscient Sculptor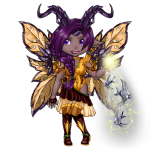 Joined: 7/26/2020
Threads: 3
Posts: 33
Posted: 9/15/2020 at 12:23 PM
Post #46
My submission is a fall dryad-inspired dress and head piece. Dryads are known in Greek mythology as the spirits of trees.


Pixiemoon
Level 61
Majestic Sculptor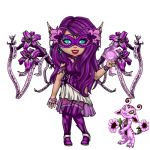 Joined: 8/19/2020
Threads: 0
Posts: 9
Posted: 9/15/2020 at 1:32 PM
Post #47
Just wanted to say i'm loving looking at submissions, so very creative and wish i knew how to do this sort of online art.
The spider web wings would be amazing, also very much loved the antlers (all versions, i can see that being one set for every season with your color variations.
The dandilion seed outfit would really pop on a dark back ground
and the tree dryad looks like it is too perfect <3 wow

I may have missed some and appologize, Just amazing what everyone is coming up with.
Exie
Level 41
Joined: 9/6/2020
Threads: 1
Posts: 18
Posted: 9/15/2020 at 1:56 PM
Post #48
There are some amazing artists.
Can't wait to see who wins this.
There were a good handful of designs that I really liked.
I wish there was a like button to like the posts. lol
Edited By Exie on 9/15/2020 at 1:58 PM.
Angelzrulez
Level 70
Vanquisher of Undead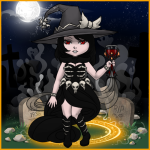 Joined: 1/9/2014
Threads: 19
Posts: 1,602
Posted: 9/15/2020 at 5:43 PM
Post #49


Head: Floppy Ears (Includes the little antenna tufts)
Held: Giant Python
Showtime
Level 70
Trickster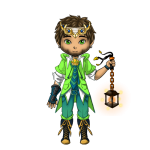 Joined: 3/18/2013
Threads: 1
Posts: 68
Posted: 9/15/2020 at 7:15 PM
Post #50
There's already a dozen or so robes, so I didn't bother with those, but I haven't seen a plague doctor mask for avatars yet.


Edited By Showtime on 9/16/2020 at 10:00 PM.
Go to Page:
1, 2, 3, 4, 5, 6, 7
Go to Top
This Page loaded in 0.015 seconds.
Terms of Service | Privacy Policy | Contact Us | Credits | Job Opportunities
© Copyright 2011-2020 Sylestia Games LLC.
All names and logos associated with Sylestia are Trademarks of Sylestia Games LLC.
All other trademarks are the property of their respective owners.
For questions, comments, or concerns please email at Support@Sylestia.com.