Overview
Stables
Hatchery
Inventory
Wardrobe
Referrals
Settings
Seasonal Festival
World Map
Generator
Breeding Grounds
Nurturing Grounds
Party
Task Log
Mission Log
Quest Log
Player Trades
Trade Broker
Currency Exchange
Eggling Auction
Pick A Door
Official Games
Un-Official Games
Jinxie's Jamboree
Festival Shop
Diamond Shop
Avatar Shop
Scale Shop
Inbox
Forums
Community Polls
Advanced Search
September 25th, 2020

65 Online
5:03 AM
Advanced Search
Active Players on Sylestia
Category
Total
Yesterday
Players
5,362
774
Sylestia Pet Data
Category
Total
Yesterday
Pets
5,888,047
1,540
Generated
436,916
40
Captured
911,658
125
Bred
4,539,473
1,375
Statistics updated daily at midnight
Recent Announcements
Thread
Posted
Site Downtime - 9/24 @.. Sep 23 Site Downtime - 9/23 a.. Sep 22 Rapid Response Suggest.. Sep 12 Summer Festival Overvi.. Aug 16 Lost Grove Traits Show.. Jul 22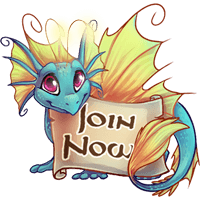 Forum Index > Official Games and Contests > 2020 Fall Festival - Avatar Item Design
Page 2
1, 2, 3, 4, 5, 6, 7
Go to Page:
Author
Thread Post
Limor
Level 70
The Kind-Hearted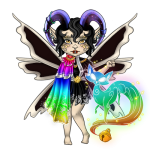 Joined: 7/5/2016
Threads: 262
Posts: 18,166
Posted: 9/2/2020 at 6:04 PM
Post #11
ooh i love that
Animaspectra
Level 70
The Perfectionist
Joined: 2/8/2019
Threads: 45
Posts: 3,858
Posted: 9/2/2020 at 8:01 PM
Post #12
Wither Rose Tiara (Head)

Wither Rose Shawl (Outfit)

Wither Rose Specters (Back)

Wither Rose's Summon (Held)

Wither Rose Thorns (Background)
Edited By Animaspectra on 9/2/2020 at 8:02 PM.
Kalores
Level 70
Grand Protector
Joined: 8/11/2013
Threads: 98
Posts: 3,241
Posted: 9/2/2020 at 9:47 PM
Post #13
'Sophisticated Sylestian's Attire'
(yes, the quotation marks are intentional)


First off, I must give credit where credit is due. This glorious... abomination came about when I posted a picture of double monocles in Gen Chat, then Lostwords13, Krinadon, and myself had a lovely conversation about them which resulted in ideas for an avatar item design entry!

Avatar Outfit: 'Sophisticated Sylestian's Attire'- So, for the outfit, the sophisticated Sylestian will be dawning the ever tasteful Suit t-shirt. The pants are a little fancier, complete with two pocket watches, one in each pocket. The shoes are my sad attempt at drawing wing tips! XD

Avatar Back Item Regal Ryori- This was my own idea. Ryori are one of my favourite Sylesties, and this one happens to be putting on a monocle of it's own! Getting ready to match it's owner for a night on the town!

Avatar Held Item: Snooty Puffadore Companion- How can one be regal without the ever (sometimes)faithful Puffadore by one's side! Inspired by Lostwords13's suggestion to have a Snooty Puff as the avatar held item, our Puff comes complete with top hat and little bow tie. He/she can't seem to decide if it wants what their owner is offering, which happens to be caviar! XD

Avatar Head Item: Double Monocle/Top hat- This head item has the avatar donning a double monocle, and double top hat. The idea for the double top hat came from Krinadon, when he commented that if there is a double monocle, then why not a double top hat just like the Sylestia Snowman. For those of you that do not know, when making a Snowman in the Winter Festival, it requires two top hats!

This was all done in MS Paint, so that was fun to draw free hand with a mouse! XD I left the Ryori and Puff largely uncoloured as I did not want the images to become harder to see the lines I drew. I figured various colours and traits/mutations could be used on them.

I really look forward to seeing what everyone else does! :D
Lilnightfury
Level 69
Majestic Sculptor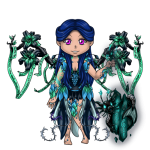 Joined: 5/31/2020
Threads: 0
Posts: 5
Posted: 9/2/2020 at 9:51 PM
Post #14
Harvest Royalty Set
Based on a fall-inspired dragon, as well as princesses and princes.
Full Harvest Royalty Set
Harvest Royalty Crown(Head)
Harvest Royalty Regalia(Outfit)
Both genders share the same leaf collar.
Harvest Royalty Wings(Wings)/Tail(Back)
There is no gender specific differences for the wings and tail
Bugwings
Level 70
Majestic Sculptor
Joined: 8/22/2020
Threads: 4
Posts: 26
Posted: 9/3/2020 at 4:52 AM
Post #15
"Moth to Flame" Set


My vision included a fire-themed held item, some sort of ornate torch and flames/ashes floating, though I'm not too great at drawing flames so I left that out for now.
Voltairatheporg
Level 70
Omniscient Sculptor
Joined: 4/11/2020
Threads: 4
Posts: 53
Posted: 9/3/2020 at 11:14 AM
Post #16

Halloween Jester's Outfit


With the Halloween Jester, there's usually more tricks than treats!




Held: Halloween Jester's Wand of Mischief (The skull wand.)
Head: Halloween Jester's Cap (The hat.)
Back: Halloween Jester's Cape (The purple cape; the four black-and-orange points behind the head are the collar of the cape, not part of the outfit.)
Outfit: Halloween Jester's Costume (The outfit, including the ruff at the neck; the one that goes over the shoulders, NOT the one behind the head.)
Wings: None.
Background: None. The gray is just so I could see what I was doing (black against black is kinda hard XD). I toyed with making a background, as you can see by the tree and the quickly-sketched leaves in the top left corner, but decided against it. I mean, MAYBE I could do some sort of haunted carnival background...I'll see what I can do for that, I'll edit it in later if I do it.)

Believe it or not, this actually started off as a vampire! I was thinking an outfit with bat wings...and this just developed (you can see the bat-wing idea slightly in the ruff and cape, as well as the rim of the hat). I'm pretty pleased with it! Looking at everyone else's amazing designs, I'm not expecting to win...I suppose you could say I did this just for laughs.
Edited By Voltairatheporg on 9/3/2020 at 11:22 AM.
Voltairatheporg
Level 70
Omniscient Sculptor
Joined: 4/11/2020
Threads: 4
Posts: 53
Posted: 9/3/2020 at 11:20 AM
Post #17
WOW!!! All of these ideas are amazing; I can't wait to see them in this year's Fall Festival!! GREAT job everyone!!
Ximph
Level 70
The Sweet Tooth
Joined: 11/3/2015
Threads: 37
Posts: 904
Posted: 9/3/2020 at 2:09 PM
Post #18
Here is my submission
Colored for the sake of being able to see it better:
Has a general outfit, the back item is the cape, the wings are that sort of dragonfly style pixie wings, the head item is combo of wig and a sort of branch crown with the leaves sticking out <all the leaves are not the best leaves in the world, they are somewhat supposed to be like oak leaves?> and the held item is a little magic wood wand though I was trying to put some fancy 'wind' effects around it, I can't really make it look very convincing. Also the male avatar should probably have a leaf belt buckle to sort of mirror the female maybe?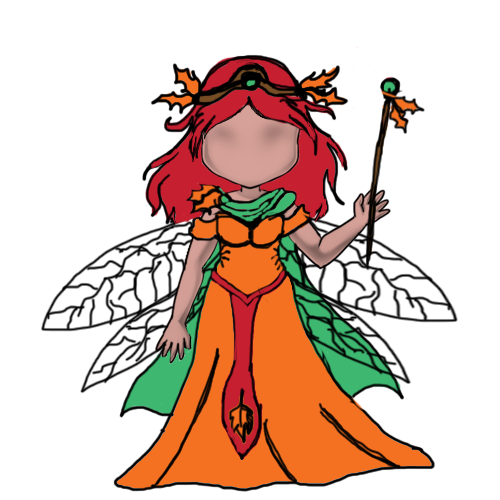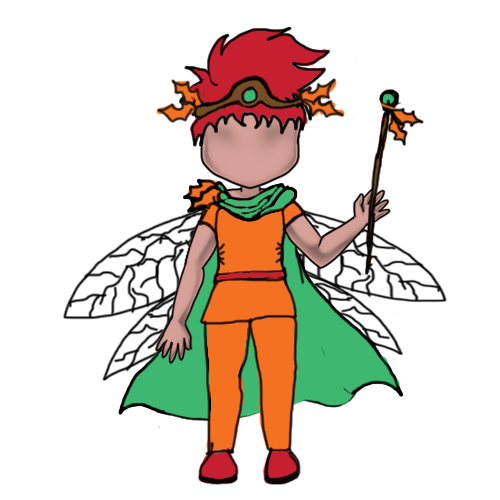 Wfangel115
Level 70
Majestic Sculptor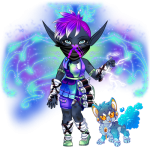 Joined: 6/27/2015
Threads: 105
Posts: 1,466
Posted: 9/3/2020 at 3:45 PM
Post #19
Inari's Set
Male outfit:



Held: Inari's Trail
Etheral outlines of foxes, jumping around.
Head: Inari's Mask
Traditional Japanese fox mask. It could use some embellishments such as bells, string, and tassles under the ears or on the sides, but my motivation appears to be failing me.
Back: Inari's tails
tails that can finally be seen, even if wings are large. :)
Outfit: Inari's Kimono
A kimono. Not much more to say about it. There's a little fox outline on the sleeve.
Background: Inari's Orbs
Felt like it needed some kind of movement to go with the rest of it. It doesn't exactly feel static with the foxes jumping around. I felt like giving them the illusion of circular movement to add some balance.

In regards to wings:
(I didn't add the wings, but I wanted to make an outfit design that would be able to accommodate wings and still be visible. I do, however, think that an asymetrical fire look could be cool. :))

For background:
Inari is the agriculture god/goddess in Japan. Depending on the myth, Inari appears male, female, or androgynous. The most widely accepted form is female, however.
In Japan, some places have a festival in her honor on the sixth day of the second month. Some places in Kyushu, however, celebrate her five days before the full moon in November, sometimes lasting a week or so.
She is a goddess of foxes, fertility, rice, tea/sake, agriculture and industry, and general prosperity and worldly success.
Considering the lenghty festival in her honor and the theme of agriculture, it seemed appropriate for the fall.

I'm half japanese, so naturally the idea originated from that area of my life. :)
Carrotgirl2000
Level 39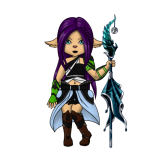 Joined: 8/23/2020
Threads: 1
Posts: 106
Posted: 9/3/2020 at 3:48 PM
Post #20
Edited By Carrotgirl2000 on 9/4/2020 at 3:48 PM.
Go to Page:
1, 2, 3, 4, 5, 6, 7
Go to Top
This Page loaded in 0.014 seconds.
Terms of Service | Privacy Policy | Contact Us | Credits | Job Opportunities
© Copyright 2011-2020 Sylestia Games LLC.
All names and logos associated with Sylestia are Trademarks of Sylestia Games LLC.
All other trademarks are the property of their respective owners.
For questions, comments, or concerns please email at Support@Sylestia.com.