Overview
Stables
Hatchery
Inventory
Wardrobe
Referrals
Settings
Seasonal Festival
World Map
Generator
Breeding Grounds
Nurturing Grounds
Party
Task Log
Mission Log
Quest Log
Player Trades
Trade Broker
Currency Exchange
Eggling Auction
Pick A Door
Official Games
Un-Official Games
Jinxie's Jamboree
Festival Shop
Diamond Shop
Avatar Shop
Scale Shop
Inbox
Forums
Community Polls
Advanced Search
April 12th, 2021

145 Online
4:34 PM
Advanced Search
Active Players on Sylestia
Category
Total
Yesterday
Players
4,377
602
Sylestia Pet Data
Category
Total
Yesterday
Pets
6,285,476
1,580
Generated
469,920
32
Captured
960,106
125
Bred
4,855,450
1,423
Statistics updated daily at midnight
Recent Announcements
Thread
Posted
Easter Event Overview Apr 4 Fortune Event Overview Mar 17 Nytekrie Themed Change.. Mar 8 Nytekrie Revamp Releas.. Mar 4 Site Downtime - 3/4 @.. Mar 3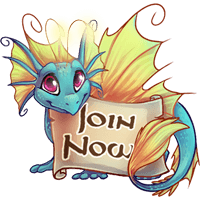 Forum Index > News and Announcements > Summer Festival Overview
Page 9
1, 2, 3... 8, 9, 10, 11, 12, 13
Go to Page:
Author
Thread Post
Qitarmydesert
Level 70
Benevolent Brewer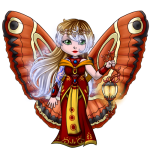 Joined: 11/1/2019
Threads: 5
Posts: 71
Posted: 9/20/2020 at 9:32 PM
Post #81
I would think that 64-ish% would be a nice place for auto complete. I know quite a few people who have started catas in the last few days and only had enough supplies to get them that far. That and my own two are left at 74% :')
Helenahyena
Level 65
Joined: 2/17/2018
Threads: 0
Posts: 8
Posted: 9/20/2020 at 11:03 PM
Post #82
I would say autocomplete anything over 50-60%, especially if it's clear that effort was put in. I came back to Sylestia after a 2 year break late into the festival and worked pretty hard on progressing my sand sculptures as much as possible during that time. I have one at 88% and one at 60%, and I used my good pearl on the 60% one.
Winterflower
Level 70
The Kind-Hearted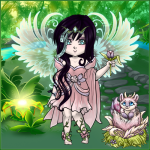 Joined: 2/25/2013
Threads: 23
Posts: 851
Posted: 9/20/2020 at 11:26 PM
Post #83
Just a suggestion for next summer fest it would be nice if sculpting was changed to the same system as the other fests. With the auto progression, bundled agents and bonuses if you use enough agents. Others as well as myself have been scrambling more to get enough agents to be able to finish our sculptures. During most other fests I have plenty enough agents to tend to my sculpts all the way through but I've been low on agents pretty much all fest. I think this would really make it easier for others (plus those stat boost are awesome).
Krinadon
Level 70
Guardian of the Realm
Site Administrator
Joined: 12/17/2012
Threads: 865
Posts: 12,702
Posted: 9/20/2020 at 11:31 PM
Post #84
I went ahead and extended the Festival for 24 more hours. Hopefully, this will ease the pressure a bit of those scrambling to get last minute agents used and whatnot. So it will now end after Monday.
Vin
Level 70
The Kind-Hearted
Joined: 3/14/2014
Threads: 18
Posts: 352
Posted: 9/20/2020 at 11:31 PM
Post #85
gahhhhhh I just finished selling all my fest catalysts for tokens....
4gwm
Level 61
Nature Walker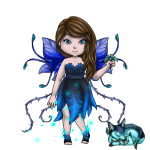 Joined: 2/24/2019
Threads: 16
Posts: 364
Posted: 9/20/2020 at 11:35 PM
Post #86
Thank you Krin
Kaitt
Level 70
Trickster
Joined: 4/16/2018
Threads: 124
Posts: 2,742
Posted: 9/20/2020 at 11:35 PM
Post #87
thats nice xD since im completely out of agents and they dont progress on their own xD guess the people that arent finished are on their own
Krinadon
Level 70
Guardian of the Realm
Site Administrator
Joined: 12/17/2012
Threads: 865
Posts: 12,702
Posted: 9/20/2020 at 11:35 PM
Post #88
Link: https://www.sylestia.com/forums/?thread=91626&page=8#80
Author: Asviloka
Time Posted: 9/20/2020 at 9:15 PM
Is there any way to retrieve shovels and fishing poles? I ended up with a lot left over but no more tiles to open and would rather sell them than let them all just disappear.


There is not, no.

I generally will remove them for people under various circumstances, such as if someone accidentally consumed them from Inventory or something. But I have to do it manually so it's one of those things I can't really do if 50 people are asking me to do it lol.
Niverus
Level 70
Lucky Leprechaun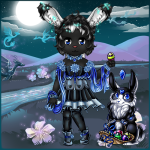 Joined: 2/11/2018
Threads: 332
Posts: 7,823
Posted: 9/20/2020 at 11:36 PM
Post #89
I sold all my stuff, but best of wishes to those still working on their sculptures. :)
Bunne
Level 70
Fancy Pants
Joined: 8/2/2018
Threads: 40
Posts: 862
Posted: 9/20/2020 at 11:37 PM
Post #90
Along those lines, would it be possible to add an option to send shovels/poles from the beach to other players? Like how we can send catas. :) It would be great in future fests.
Go to Page:
1, 2, 3... 8, 9, 10, 11, 12, 13
Go to Top
This Page loaded in 0.014 seconds.
Terms of Service | Privacy Policy | Contact Us | Credits | Job Opportunities
© Copyright 2011-2021 Sylestia Games LLC.
All names and logos associated with Sylestia are Trademarks of Sylestia Games LLC.
All other trademarks are the property of their respective owners.
For questions, comments, or concerns please email at Support@Sylestia.com.