Overview
Stables
Hatchery
Inventory
Wardrobe
Referrals
Settings
Seasonal Festival
World Map
Generator
Breeding Grounds
Nurturing Grounds
Party
Task Log
Mission Log
Quest Log
Player Trades
Trade Broker
Currency Exchange
Eggling Auction
Pick A Door
Official Games
Un-Official Games
Jinxie's Jamboree
Festival Shop
Diamond Shop
Avatar Shop
Scale Shop
Inbox
Forums
Community Polls
Advanced Search
February 24th, 2021

183 Online
2:06 PM
Advanced Search
Active Players on Sylestia
Category
Total
Yesterday
Players
5,367
738
Sylestia Pet Data
Category
Total
Yesterday
Pets
6,204,745
2,378
Generated
466,404
70
Captured
953,188
172
Bred
4,785,153
2,136
Statistics updated daily at midnight
Recent Announcements
Thread
Posted
Week of Love Overview Feb 12 Nytekrie Revamp Announ.. Feb 5 Region Chat Conduct Re.. Jan 15 Winter Festival Overvi.. Dec 23 IMPORTANT: Account Sec.. Dec 12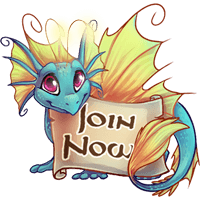 Forum Index > News and Announcements > Summer Festival Overview
Page 11
1, 2, 3... 10, 11, 12, 13
Go to Page:
Author
Thread Post
Silverscale576
Level 70
Collector of Souls
Joined: 2/26/2019
Threads: 146
Posts: 8,289
Posted: 9/21/2020 at 2:22 AM
Post #101
Hmmm
Frawn
Level 70
High Druid
Joined: 10/4/2014
Threads: 42
Posts: 1,647
Posted: 9/21/2020 at 2:45 AM
Post #102
I hear you, but players' free time to play (and therefore tend their projects and collect materials and negotiate trades and ask for help) is not really the game/developer's problem.

Starting projects in the final days of the fest with limited supplies or currency or gold is risky, and players should bear responsibility for that risk.

If a thousand people played the festival events, and 50 weren't able to manage their game time and resources to their satisfaction, I don't see why the game itself should flex to accommodate.

Having "enough" time/opportunity to play is very subjective.
Edited By Frawn on 9/21/2020 at 2:46 AM.
Earthprotector49
Level 70
The Kind-Hearted
Joined: 8/13/2018
Threads: 15
Posts: 1,288
Posted: 9/21/2020 at 2:59 AM
Post #103
But thats just it. Not all the players who had trouble due to not benefiting from all those things I listed started late.

I myself was in that group off & on throughout the fest, and I most definitely did not put off starting sculptures. (Thats why I said reluctantly in my original comment. There were probably close to half a dozen or so more catas I wanted to sculpt, but because I was already short on agents & materials as it was, and at the time, the end of the fest was approaching, I decided to just finish up the three sculptures that were already in progress.). I just had multiple strings of not-so-great luck, mainly in terms of getting Sculpting Agents, and because Im saving my gold so I can buy diamonds to get another stable, I chose to spend as little of it as possible on things like Sculpting Materials and Agents.

So yeah, it is subjective. But its important to take into consideration the full (or close to) spectrum of reasons some players might need the fest to be extended somewhat.
Edited By Earthprotector49 on 9/21/2020 at 3:05 AM.
Clearpool
Level 42
Corporal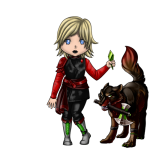 Joined: 11/13/2019
Threads: 1
Posts: 35
Posted: 9/21/2020 at 8:41 AM
Post #104
do sand sculptures and sun tokens dissappear at the end of an event?
Jemadar
Level 70
Guardian of the Realm
Joined: 5/2/2019
Threads: 19
Posts: 547
Posted: 9/21/2020 at 8:50 AM
Post #105
I sort of agree with you, but one thing to remember is that, at least for this festival, there have been people who have been without power, or had to evacuate, or just didn't have enough time due to wildfires, tropical storms or other various issues that have been happening lately.

I also think the lack of autoprogression really did things in, because I would post my sculptures, and none would be poked, sometimes only one or two got poked and the rest were left. (I got all mine done, thankfully and didn't start any after the fest zone ended).

I also think a huge problem is that you can still get catas after the fest zone closes. For instance, yesterday, I used up all my shovels because I thought itwould be the last day. I got 4 premium clams, 1 fabled cata bag, and 3 regular cata bags. I sold or gave them away, because I wasn't taking the chance of getting something I *really* wanted to have (like a VF Rikki), without the ability to grow it. I only got like 15 agents. Which, when you have even one sculpture, 15 is a drop in the bucket to try to get it done.

Then, especially as you get close to the end, the autoprogression, or lack of it, comes into play. The more slots you miss, the more likely it is you won't get it finished without a quick dry. (and as someone who can *try* to check back every hour, I will get busy, and forget, or get called away etc..).

I just think that summer fest is somewhat problematic, mainly because of the lack of autoprogression, but I also think that getting catas so late doesn't tend to help, because people get catas they have been trying to get all fest long, but never managed (like VF rikkis, while not scarce, were hot commodities, so if you really wanted one, unless you could pay a lot, you had to get lucky and find one through a bag instead of being able to buy it from another player). Or, like the poor person I sent my three regular cata bags to. They wanted a CL Qit, and got a Majestic Foodog Luff. They didn't want the luff, but it can be hard to just toss it away when you pull one from a regular cata bag :P
Lilmisschloe
Level 69
Scout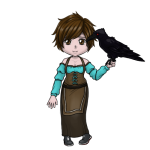 Joined: 7/28/2015
Threads: 3
Posts: 9
Posted: 9/21/2020 at 1:30 PM
Post #106
Link: https://www.sylestia.com/forums/?thread=91626&page=10#97
Author: Frawn
Time Posted: 9/21/2020 at 1:08 AM
*commence stream of thought*
The fest lasts a month.
Krin said he would stop auto-finishing things a long time ago.
Why are people still asking for extensions?
We all had more than enough time to do anything we needed...
There's two more month-long fests this year.
*a million wtf facedesks*

I feel like we shouldn't be shaming other players for stuff like this. Like, even without the natural disasters happening this year that caused some extra difficulty for some players.

A lot of people on this site are kids! Kids who are probably learning a lot about time management through this game! Heck, I'm 17 and I'm still learning about time management. I agree that there was enough time, but I don't think we should make people who want more time feel bad about that fact.

We should support each other!
Elizabethhubble
Level 67
The Perfectionist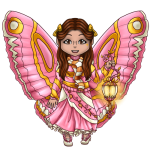 Joined: 8/15/2020
Threads: 14
Posts: 652
Posted: 9/21/2020 at 2:26 PM
Post #107
I was thinking that if any of the sculptures end up being harvested if they meet a certain requirement, maybe every player could have their most complete sculpture over a certain amount harvested for them? Sort if thats a little confusing.
Helenahyena
Level 65
Joined: 2/17/2018
Threads: 0
Posts: 8
Posted: 9/21/2020 at 2:43 PM
Post #108
Yeah, or maybe the pet will still be finished, but it will get a stat penalty based on what percentage it was at when the festival ends.
Alison280
Level 70
Snow Wars Mastermind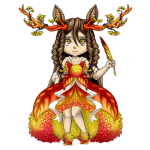 Joined: 7/23/2018
Threads: 149
Posts: 6,957
Posted: 9/21/2020 at 5:16 PM
Post #109
Link: https://www.sylestia.com/forums/?thread=91626&page=9#90
Author: Bunne
Time Posted: 9/20/2020 at 11:37 PM
Along those lines, would it be possible to add an option to send shovels/poles from the beach to other players? Like how we can send catas. :) It would be great in future fests.


Agreed :)
Earthprotector49
Level 70
The Kind-Hearted
Joined: 8/13/2018
Threads: 15
Posts: 1,288
Posted: 9/21/2020 at 8:45 PM
Post #110
Tokens definitely will, and generally, sculptures do, too, though it is possible that even with this extra day, Krin (one of the site moderators) will go ahead and auto-complete sculptures that meet certain criteria, as he has done so before. But assume he wont, and do your best to finish any unfinished sculptures you have.
Go to Page:
1, 2, 3... 10, 11, 12, 13
Go to Top
This Page loaded in 0.026 seconds.
Terms of Service | Privacy Policy | Contact Us | Credits | Job Opportunities
© Copyright 2011-2021 Sylestia Games LLC.
All names and logos associated with Sylestia are Trademarks of Sylestia Games LLC.
All other trademarks are the property of their respective owners.
For questions, comments, or concerns please email at Support@Sylestia.com.