Overview
Stables
Hatchery
Inventory
Wardrobe
Referrals
Settings
Seasonal Festival
World Map
Generator
Breeding Grounds
Nurturing Grounds
Party
Task Log
Mission Log
Quest Log
Player Trades
Trade Broker
Currency Exchange
Eggling Auction
Pick A Door
Official Games
Un-Official Games
Jinxie's Jamboree
Festival Shop
Diamond Shop
Avatar Shop
Scale Shop
Inbox
Forums
Community Polls
Advanced Search
September 23rd, 2020

185 Online
9:22 PM
Advanced Search
Active Players on Sylestia
Category
Total
Yesterday
Players
5,378
796
Sylestia Pet Data
Category
Total
Yesterday
Pets
5,885,094
2,306
Generated
436,860
434
Captured
911,420
136
Bred
4,536,814
1,736
Statistics updated daily at midnight
Recent Announcements
Thread
Posted
Site Downtime - 9/24 @.. Sep 23 Site Downtime - 9/23 a.. Sep 22 Rapid Response Suggest.. Sep 12 Summer Festival Overvi.. Aug 16 Lost Grove Traits Show.. Jul 22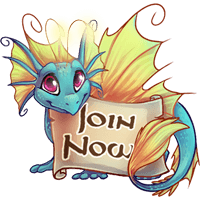 Forum Index > News and Announcements > Black Friday Extravaganza
Page 7
1, 2, 3, 4, 5, 6, 7
Go to Page:
Author
Thread Post
Krinadon
Level 70
Guardian of the Realm
Site Administrator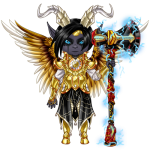 Joined: 12/17/2012
Threads: 831
Posts: 12,235
Posted: 12/8/2019 at 2:28 PM
Post #61
Link: https://www.sylestia.com/forums/?thread=83145&page=6#60
Author: Orcastration
Time Posted: 12/8/2019 at 1:57 PM
This was great (although I went broke and couldn't really afford anything....)
Quick question: are tickets good for next year? I'm worried if I upgrade to premium on the calendar I'll get a ticket that cant do anything.


So far I haven't done anything w/ leftover tickets because there's usually virtually 0 left over from one year to the next and there really isn't much of an advantage at all by holding onto them.

However, there is no guarantee that they will be usable the following year. We very well may change the feature or remove it or change tickets or who knows. There would not be any reimbursement if this were to happen.

Lastly, after today, the Premium Prize for Day 1 will turn into another prize since the Wheel will be going away. Additionally, the Free Prize for Day 1 will also change after 12/15.
RedDestiny37
Level 70
High Druid
Joined: 5/25/2018
Threads: 53
Posts: 1,095
Posted: 12/8/2019 at 3:56 PM
Post #62
Hi Krin!!

This isnt directly related to BF but pets Ive gotten from BF have caused me to come across this and Id like to see if youd be willing to change this.

When I used a philter of trait disruption on some of my pets from the wheel, the result would have one of the same traits. This happened twice to me within the somewhere around 10 that Ive used over the past couple days. Its very frustrating especially because of how expensive the trait disrupters are.
Example:
Morkko with Glowing Growths, Spring Flowers, and Umbra gets disrupted and has lets say Fox, Striped Hyena, and Spring Flowers.

Would you be able and/or willing to change this so they would be guaranteed not to have a trait that they just had? Of course the trait wouldnt permanently be unavailable on that pet then, as long as it wasnt a trait they just had they could still get a trait that they at some point previously had.
Example:
Morkko with Glowing Growths, Spring Flowers, and Umbra Helm gets disrupted and has Spotted Streaks, Frozen Plate Armor, and Shaman Dust, which gets disrupted and gets Fox, Striped Hyena, and Spring Flowers.

I hope that makes sense
Edited By RedDestiny37 on 12/8/2019 at 3:57 PM.
Krinadon
Level 70
Guardian of the Realm
Site Administrator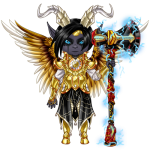 Joined: 12/17/2012
Threads: 831
Posts: 12,235
Posted: 12/9/2019 at 3:28 PM
Post #63
The Dream Pet Raffle Winners have been selected and each of the 10 winners has been sent a PM. They were also pinged with this post. I have elected to keep the winners anonymous incase they personally wish to remain anonymous.

They are of course free to announce/show their pet if they so wish to do so. =)

Thank you to everyone who participated in this year's event - we immensely appreciate every ounce of support that you guys give us. We would not exist without it!


Just as a final reminder, the Fall Festival Features will 100% close after Sunday, 12/15. There will be an Eggling Auction from 12/14 - 12/15; more details will be posted later this week.

At this time, we will do our best to get the Winter Festival going around 12/18 - 12/20. I know it's a very short turn around; believe me lol. We will do what we can moving forward to try and offer some more space between the two. With the extra extension to the Fall Festival due to the recent changes coupled with a very late Thanksgiving holiday this year led to all of these events just being unfortunately smooshed together like this.
Go to Page:
1, 2, 3, 4, 5, 6, 7
Go to Top
This Page loaded in 0.006 seconds.
Terms of Service | Privacy Policy | Contact Us | Credits | Job Opportunities
© Copyright 2011-2020 Sylestia Games LLC.
All names and logos associated with Sylestia are Trademarks of Sylestia Games LLC.
All other trademarks are the property of their respective owners.
For questions, comments, or concerns please email at Support@Sylestia.com.