Overview
Stables
Hatchery
Inventory
Wardrobe
Referrals
Settings
Seasonal Festival
World Map
Generator
Breeding Grounds
Nurturing Grounds
Party
Task Log
Mission Log
Quest Log
Player Trades
Trade Broker
Currency Exchange
Eggling Auction
Pick A Door
Official Games
Un-Official Games
Jinxie's Jamboree
Festival Shop
Diamond Shop
Avatar Shop
Scale Shop
Inbox
Forums
Community Polls
Advanced Search
February 24th, 2020

145 Online
11:36 PM
Advanced Search
Active Players on Sylestia
Category
Total
Yesterday
Players
6,899
950
Sylestia Pet Data
Category
Total
Yesterday
Pets
5,477,317
1,315
Generated
404,696
116
Captured
847,854
162
Bred
4,224,767
1,037
Statistics updated daily at midnight
Recent Announcements
Thread
Posted
Week of Love Overview Feb 13 New Feature: Nurturing.. Feb 9 Winter Festival Pet Tr.. Dec 26 Winter Festival Diamon.. Dec 23 Winter Festival Overvi.. Dec 22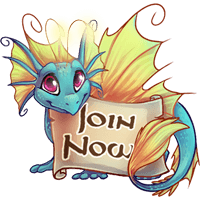 Forum Index > Official Games and Contests > 2019 Fall Festival - Pet Trait Design
Page 2
1, 2, 3, 4, 5, 6, 7, 8
Go to Page:
Author
Thread Post
Asviloka
Level 70
Ghost Writer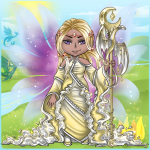 Joined: 3/12/2014
Threads: 83
Posts: 1,609
Posted: 9/4/2019 at 11:30 AM
Post #11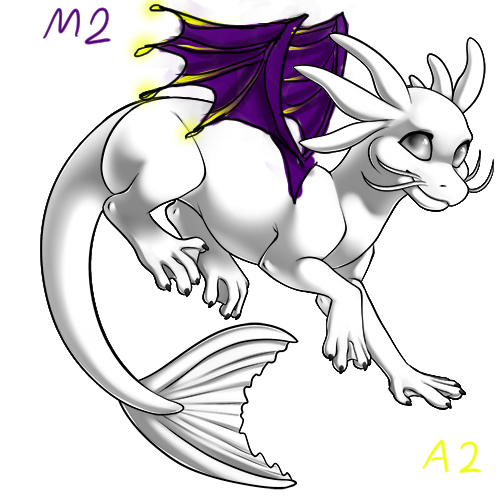 Wings of the Deeps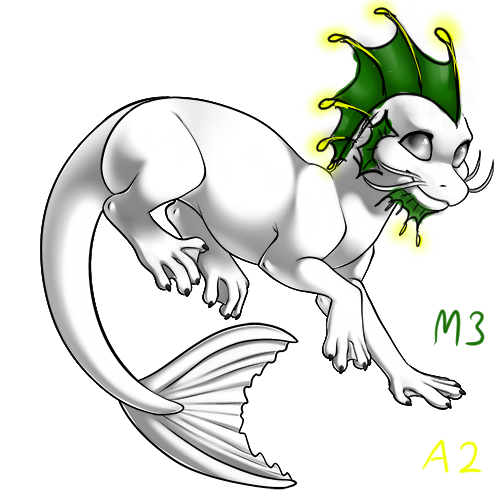 Crest of the Deeps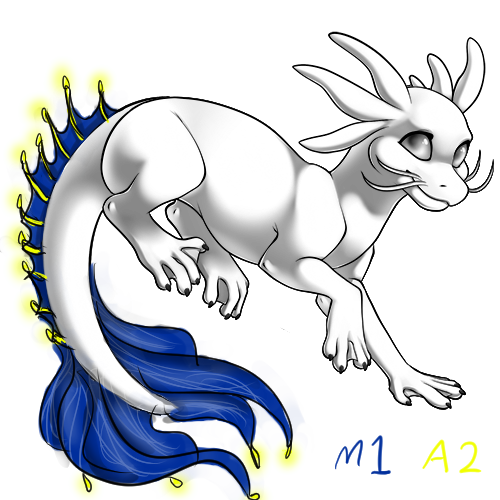 Tail of the Deeps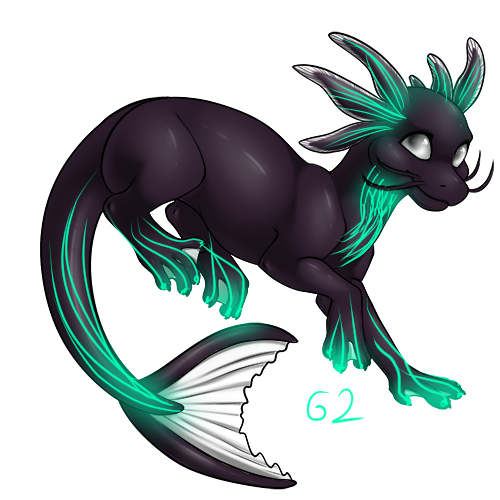 Tendrils of the Deeps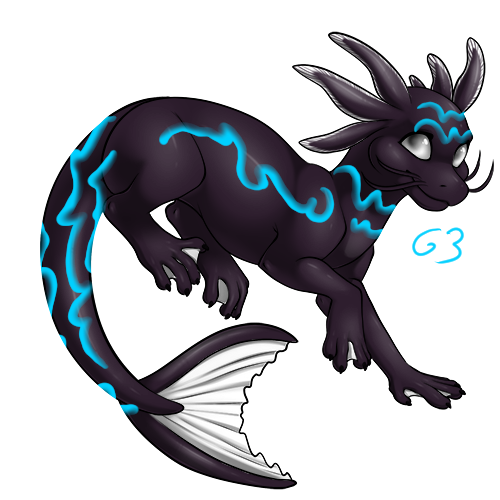 Wave Runes
Edited By Asviloka on 9/4/2019 at 7:13 PM.
Sunriseland
Level 70
Cutely Creative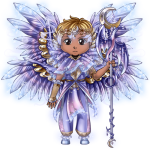 Joined: 6/6/2018
Threads: 9
Posts: 416
Posted: 9/4/2019 at 12:39 PM
Post #12
Ny'vene: Stained Glass Wings

I was thinking for the wing color, it would be like the nebula wings, drawing color from the eyes, C3, and G3

Luffox: Frankenstein

Morkko: Feathered Wings
Edited By Sunriseland on 9/10/2019 at 8:49 PM.
Luminescentcrystal
Level 70
Majestic Brewmistress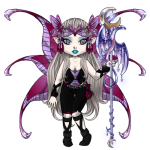 Joined: 6/11/2018
Threads: 171
Posts: 1,056
Posted: 9/4/2019 at 12:43 PM
Post #13
G1 - Red Panda

I thought the trait would look really nice on the ferrikki cause at times they do remind me of a red panda.

Edited By Luminescentcrystal on 9/4/2019 at 12:45 PM.
Rixva
Level 70
Enchanted Explorer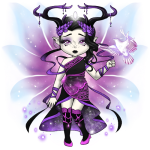 Joined: 4/20/2014
Threads: 88
Posts: 2,203
Posted: 9/4/2019 at 2:31 PM
Post #14
My idea for a Ryori trait set: "Masquerade Lace."
(It would have helped if I could actually draw lace, but I gave it a shot.)



I'm not sure my intentions for the orbs came across - they're supposed to be like little doilies. I have them colored to show possible EC/M2 color combination, but it might also be cool if the blue parts were transparent o3o
CeruleanCrow
Level 70
High Warlord
Joined: 2/23/2017
Threads: 60
Posts: 1,353
Posted: 9/4/2019 at 3:05 PM
Post #15
Vulnyx Thief Set
~~====~~
Sorry it's a little messy! The extra residue is from stuff I lost in erasing.


All Traits
====


----


With Wing Muts
====


----


No Genes
====


----


No Muts
====

Edited By CeruleanCrow on 9/4/2019 at 3:07 PM.
Imorphemi
Level 70
The Perfectionist
Joined: 3/1/2018
Threads: 145
Posts: 1,179
Posted: 9/4/2019 at 5:12 PM
Post #16
Harmonia's Necklace


Blank



M1 - Greek Jewelry



M2 - Harmonia's Necklace



M3 - Greek Headdress



G3 - Greek Tattoos

sylestia.exe


Blank



M1 - exe Glitches



M2 - exe Orbs



M3 - (idk what to call this really)



G3 - exe Glitches


Ok, since i set that to an overlay layer, with the white it doesn't show up very well, so here's another one


See that now?


Stalactites and stalagmites



Also, please tell me why this draeyl was flagged as adult content?
Edited By Imorphemi on 9/6/2019 at 5:51 PM.
Limor
Level 70
The Kind-Hearted
Joined: 7/5/2016
Threads: 242
Posts: 16,968
Posted: 9/4/2019 at 5:41 PM
Post #17
-- Deer Antlers --



-- Raccoon --

Kalores
Level 70
Premier Ice Carver
Joined: 8/11/2013
Threads: 96
Posts: 3,177
Posted: 9/4/2019 at 5:50 PM
Post #18
Here are my entries for the 2019 Fall Festival Pet Trait Design Contest. Looking forward to seeing everyone else's entries! :)

Aurleon
Water Spirit:
I wanted to give the Aurleon an aquatic feel.




Draeyl
Astral Wings:
This is one I am reentering. It is a set of wings based off of the Astral Armor and Helm for the Draeyl.




Ferrikki
Flame Crest:
I thought a nice flame would suit the Flame Runes trait.




Kelpari
Cosmic Mantle:
On the chest is a stone with a star inside. There is a metal loop around the neck which has engravings on it. There is also supposed to be a metal crescent moon around each shoulder blade which also has engravings on it. The pinky red stuff coming off of the loop and crescent moons is supposed to be cosmic energy with stars in it.




Luffox
Phoenix Wings:
The golden feathers form the arm of the wing and out from the feathers come flames.




Lunemara
Solar Wings:
I got the idea from native sun art. I though, with a name like "Lune", it would be nice to throw some sun/moon references in there. The wings are supposed to be transparent.




Lupora
Spiritual Runes:
I thought a nice spiritual vibe would suit the Lupora as wolves are often seen in a spiritual way.




Morkko
Shadow/Ephemeral Familiars:
The Morkko has little familiars(drawn like hummingbirds) flying around it, but they look hazy or shadow like.




Nephini
Sun/Solar Runes/Markings:
The Nephini has the Sun Armor Mutation, so I though it would be nice to have a gene that would go well with it.




Ny'vene
Cosmic/Nebula/Starry Essence:
There are a few nice star/space themed traits for the Ny'vene, so I thought an essence mutation based off of the same thing would be nice. The pink and blue areas are like nebulas, with stars in them.




Puffadore
Glowing/Firefly Horns:
The Puffadore is sporting a pair of horns with glowing parts on it that would resemble the glow of a firefly.




Qitari
Rainbow Essence:
The Qitari has a couple of rainbow traits, so I thought a Rainbow Essence mutation would go well with them.




Ryori
Galaxy Wings:
The idea for this is that the Ryori is carrying a swirling galaxy on its back. From this galaxy come the wings, which have cosmic energy in them, and stars as well.




Sylvorpa
Storm Guardian Wings:
The Sylvorpa has a pair of dragon like wings made out of water. In them course lightening bolts.




Vulnyx
Starfire Runes:
This is a gene design to go with the Starfire Mutation set~




Zolnixi
Kamaitachi:
This mutation is based off of the Yokai in Japanese lore called Kamaitachi. In this mutation, I have given the Zolnixi a sickle coming out of its tail and one sickle coming out of each of its legs.

Ashes
Level 70
Champion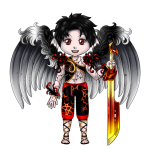 Joined: 6/7/2019
Threads: 0
Posts: 4
Posted: 9/4/2019 at 11:23 PM
Post #19
This is for the Ny'Vene.
I was thinking of a fire or smokey wings. Might be challenging to make but could be fun.


Wildchild
Level 61
The Kind-Hearted
Joined: 9/15/2018
Threads: 0
Posts: 9
Posted: 9/4/2019 at 11:44 PM
Post #20
I still like this idea :D




Thank you!!
Go to Page:
1, 2, 3, 4, 5, 6, 7, 8
Go to Top
This Page loaded in 0.020 seconds.
Terms of Service | Privacy Policy | Contact Us | Credits
© Copyright 2011-2020 Sylestia Games LLC.
All names and logos associated with Sylestia are Trademarks of Sylestia Games LLC.
All other trademarks are the property of their respective owners.
For questions, comments, or concerns please email at Support@Sylestia.com.