Overview
Stables
Hatchery
Inventory
Wardrobe
Referrals
Settings
Seasonal Festival
World Map
Generator
Breeding Grounds
Nurturing Grounds
Party
Task Log
Mission Log
Quest Log
Player Trades
Trade Broker
Currency Exchange
Eggling Auction
Pick A Door
Official Games
Un-Official Games
Jinxie's Jamboree
Festival Shop
Diamond Shop
Avatar Shop
Scale Shop
Inbox
Forums
Community Polls
February 17th, 2020

218 Online
12:29 PM
Advanced Search
Active Players on Sylestia
Category
Total
Yesterday
Players
6,894
968
Sylestia Pet Data
Category
Total
Yesterday
Pets
5,465,312
1,286
Generated
403,770
88
Captured
846,449
226
Bred
4,215,093
972
Statistics updated daily at midnight
Recent Announcements
Thread
Posted
Week of Love Overview Feb 13 New Feature: Nurturing.. Feb 9 Winter Festival Pet Tr.. Dec 26 Winter Festival Diamon.. Dec 23 Winter Festival Overvi.. Dec 22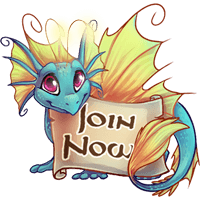 Forum Index > News and Announcements > Qitari Mane Improvements
Page 13
1, 2, 3... 11, 12, 13
Go to Page:
Author
Thread Post
Moonflowr
Level 70
The Kind-Hearted
Joined: 7/27/2016
Threads: 8
Posts: 232
Posted: 5/14/2019 at 12:22 PM
Post #121
I like them all except the nebula mane, it looks more like smoke and bubbles lol. I do like the detailing though.
Changed
Level 25
Joined: 1/25/2019
Threads: 0
Posts: 2
Posted: 5/16/2019 at 8:55 AM
Post #122
I LOVE THE NEBULA MANE ITS SO MUCH MORE PERTTY
Dragongem23
Level 63
Trickster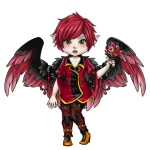 Joined: 7/19/2017
Threads: 249
Posts: 23,393
Posted: 5/16/2019 at 10:39 AM
Post #123
*Dies*


oh my lord they needed this...*Time to try ang get some more neb quits*
Sairento
Level 68
Warden of Umbra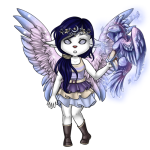 Joined: 8/24/2018
Threads: 131
Posts: 7,175
Posted: 5/18/2019 at 8:26 PM
Post #124

https://www.sylestia.com/view/pets/?petid=4881182
Krin? I don't think there's supposed to be purple stuff floating around the Qitari's mane... Did something happen? Or is it just my device?

Oh And is storm mane getting a improvement anytime soon?
Krinadon
Level 70
Guardian of the Realm
Site Administrator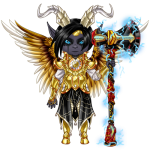 Joined: 12/17/2012
Threads: 805
Posts: 11,849
Posted: 5/18/2019 at 8:41 PM
Post #125
Link: https://www.sylestia.com/forums/?thread=76562&page=13#124
Author: Sairento
Time Posted: 5/18/2019 at 8:26 PM

https://www.sylestia.com/view/pets/?petid=4881182
Krin? I don't think there's supposed to be purple stuff floating around the Qitari's mane... Did something happen? Or is it just my device?

Oh And is storm mane getting a improvement anytime soon?


The genes for Icicle Mane still need to be updated.

We will get that fixed up, as well as the changes to Nebula Mane and the addition of Genes to at least Fire Mane, as soon as possible.
Sairento
Level 68
Warden of Umbra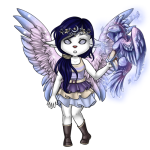 Joined: 8/24/2018
Threads: 131
Posts: 7,175
Posted: 5/18/2019 at 8:44 PM
Post #126
Oh! Ok! Thanks
Zalea
Level 65
Brewmistress
Joined: 4/8/2019
Threads: 17
Posts: 158
Posted: 5/20/2019 at 9:52 PM
Post #127
These new designs for the manes look stunning!! Good work! :)
Go to Page:
1, 2, 3... 11, 12, 13
Go to Top
This Page loaded in 0.013 seconds.
Terms of Service | Privacy Policy | Contact Us | Credits
© Copyright 2011-2020 Sylestia Games LLC.
All names and logos associated with Sylestia are Trademarks of Sylestia Games LLC.
All other trademarks are the property of their respective owners.
For questions, comments, or concerns please email at Support@Sylestia.com.