Overview
Stables
Hatchery
Inventory
Wardrobe
Referrals
Settings
Seasonal Festival
World Map
Generator
Breeding Grounds
Party
Task Log
Mission Log
Quest Log
Player Trades
Trade Broker
Currency Exchange
Eggling Auction
Pick A Door
Official Games
Un-Official Games
Jinxie's Jamboree
Festival Shop
Diamond Shop
Avatar Shop
Scale Shop
Inbox
Forums
Community Polls
July 23rd, 2019

89 Online
4:15 AM
Advanced Search
Active Players on Sylestia
Category
Total
Yesterday
Players
7,863
936
Sylestia Pet Data
Category
Total
Yesterday
Pets
5,038,728
1,944
Generated
354,839
166
Captured
770,703
250
Bred
3,913,186
1,528
Statistics updated daily at midnight
Recent Announcements
Thread
Posted
Lost Grove Zone Reboot Jul 11 Lost Grove - New Theme.. Jul 9 Patriotic Event Overvi.. Jul 3 Diamond Sale and Doubl.. May 24 Lost Grove - The Forgo.. May 19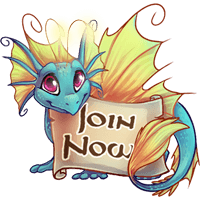 Forum Index > News and Announcements > Poll: Consolidate Lupora Traits
Page 9
1, 2, 3, 4, 5, 6, 7, 8, 9
Go to Page:
Author
Thread Post
Watercolors
Level 67
The Artistic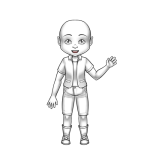 Joined: 1/29/2015
Threads: 113
Posts: 2,267
Posted: 10/24/2018 at 4:47 PM
Post #81
I wonder how hard it would be to duplicate the artwork chunks we are missing and move them behind the pet so we have it on both sides? Or if they would have to do w lot more artwork? Maybe they will fix it after the release like they did with the rikki muts. I prefer symmetry as well
Articu
Level 70
The Kind-Hearted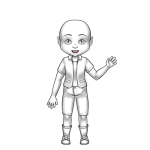 Joined: 4/20/2016
Threads: 137
Posts: 1,107
Posted: 10/24/2018 at 5:00 PM
Post #82
i think they may leave it as it is for now, and update it later. it's supposed to be released sometime today, but i'm not sure if it will be or not (no offense, Krin, if you read this) xD i wouldn't mind a wait, as long as it gets changed to show on both sides
Niverus
Level 70
Joined: 2/11/2018
Threads: 143
Posts: 3,515
Posted: 10/24/2018 at 5:06 PM
Post #83
I like the asymmetrical aspect of the mech armor, now. It's more interesting than if it were symmetrical, in my opinion. With the ethereal wings, to me at least, it looks as if there is a second wing on the far side. It's not as bright as the near wing, but it seems to come out of the shoulder area and curl upward like the near wing.

Maybe I'm just seeing things, but for me it's there just more subtle. I like it.
Somneli
Level 70
The Perfectionist
Joined: 1/9/2016
Threads: 70
Posts: 2,161
Posted: 10/24/2018 at 5:33 PM
Post #84
For people who haven't been in gen chat, Krin estimated a midnight release.
Niverus
Level 70
Joined: 2/11/2018
Threads: 143
Posts: 3,515
Posted: 10/24/2018 at 10:10 PM
Post #85
Thanks for the heads up, Som. :)
Go to Page:
1, 2, 3, 4, 5, 6, 7, 8, 9
Go to Top
This Page loaded in 0.004 seconds.
Terms of Service | Privacy Policy | Contact Us | Credits
© Copyright 2011-2019 Sylestia Games LLC.
All names and logos associated with Sylestia are Trademarks of Sylestia Games LLC.
All other trademarks are the property of their respective owners.
For questions, comments, or concerns please email at Support@Sylestia.com.