Overview
Stables
Hatchery
Inventory
Wardrobe
Referrals
Settings
Seasonal Festival
World Map
Generator
Breeding Grounds
Nurturing Grounds
Party
Task Log
Mission Log
Quest Log
Player Trades
Trade Broker
Currency Exchange
Eggling Auction
Pick A Door
Official Games
Un-Official Games
Jinxie's Jamboree
Festival Shop
Diamond Shop
Avatar Shop
Scale Shop
Inbox
Forums
Community Polls
Advanced Search
July 7th, 2020

157 Online
12:42 AM
Advanced Search
Active Players on Sylestia
Category
Total
Yesterday
Players
5,380
795
Sylestia Pet Data
Category
Total
Yesterday
Pets
5,732,132
2,426
Generated
422,556
500
Captured
888,750
139
Bred
4,420,826
1,787
Statistics updated daily at midnight
Recent Announcements
Thread
Posted
Patriotic Event Overvi.. Jul 3 Spring Festival Overvi.. May 23 Mother's Day Diamo.. May 10 Sylestia Job Opportuni.. Apr 23 Nytekrie Revamp Final.. Apr 13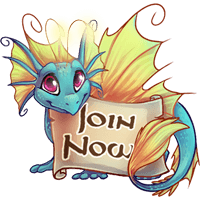 Forum Index > News and Announcements > Poll: Consolidate Lupora Traits
Page 1
1, 2, 3, 4, 5, 6, 7, 8, 9
Go to Page:
Author
Thread Post
Krinadon
Level 70
Guardian of the Realm
Site Administrator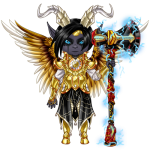 Joined: 12/17/2012
Threads: 821
Posts: 12,112
Posted: 10/14/2018 at 12:10 PM
Post #1
This is a Community Poll. To vote in the Poll, please click the link below!

To Participate in the Community Poll, You Can Click Here


The Lupora Revamp should be released within a week or so. We are currently finalizing the artwork, uploading their files, and coding their new image builder script. We wanted to get some community feedback in regards to the following Traits:

M1: Spiked Collar and Spiked Chain Collar
M1: Hellhound Armor and Flaming Hellhound Armor
M1: Mechanical Armor and Rainbow Mechanical Armor
M3: Hellhound Skull and Flaming Hellhound Skull
M3: Mechanical Helmet and Rainbow Mechanical Helmet

We are wanting players to vote on whether they want the above listed Traits each consolidated into just one version rather than two separate versions. Here are the pro's and con's of consolidating:

Pro's
-Less total Traits for these slots which would result in more room for future Mutations and also allow for more variety. For example, currently, there are 12 total Traits for M1. However, when encountering a randomly generated Lupora with M1, there is a 50% chance it will essentially have one of just 3 different Traits. It skews the spread of Trait variation of these slots. This is our major concern and why we are wanting to consolidate.

Con's
-Less customization. Obviously, having more variations allows for more customization when designing or encountering Lupora.


We kept the vote a simple 'Yes' or 'No'. However, this does not mean we will strictly consolidate all or none. Please post your specific feedback in this thread as we may consolidate just one or two of the Traits depending on all of the results.

At this time, we would probably consolidate the following:
After initial wave of feedback, it's become pretty evident what you guys want and don't want. As such, here are our revised plans:

M1: Keep Spiked Collar as is without the chain.
M1: Create a new Mutation called "Broken Shackles" to replace Spiked Chain Collar.
M1: Keep BOTH Hellhound Armor and Flaming Hellhound Armor as separate Mutations.
M1: Keep BOTH Mechanical Armor and Rainbow Mechanical Armor as separate Mutations. However, the Rainbow version will only be available through the use of Essences or Mutators.

M3: Keep BOTH Hellhound Skull and Flaming Hellhound Skull as separate Mutations.
M3: Keep BOTH Mechanical Helmet and Rainbow Mechanical Helmet as separate Mutations. However, the Rainbow version will only be available through the use of Essences or Mutators.

M2: Add Rainbow Mechanical Wings to match the M1/M3 variants. Same restriction will apply.

And lastly, here are current examples of the options (please note, we do not have a rainbow example at this time, but I'm sure you can guess how it would look):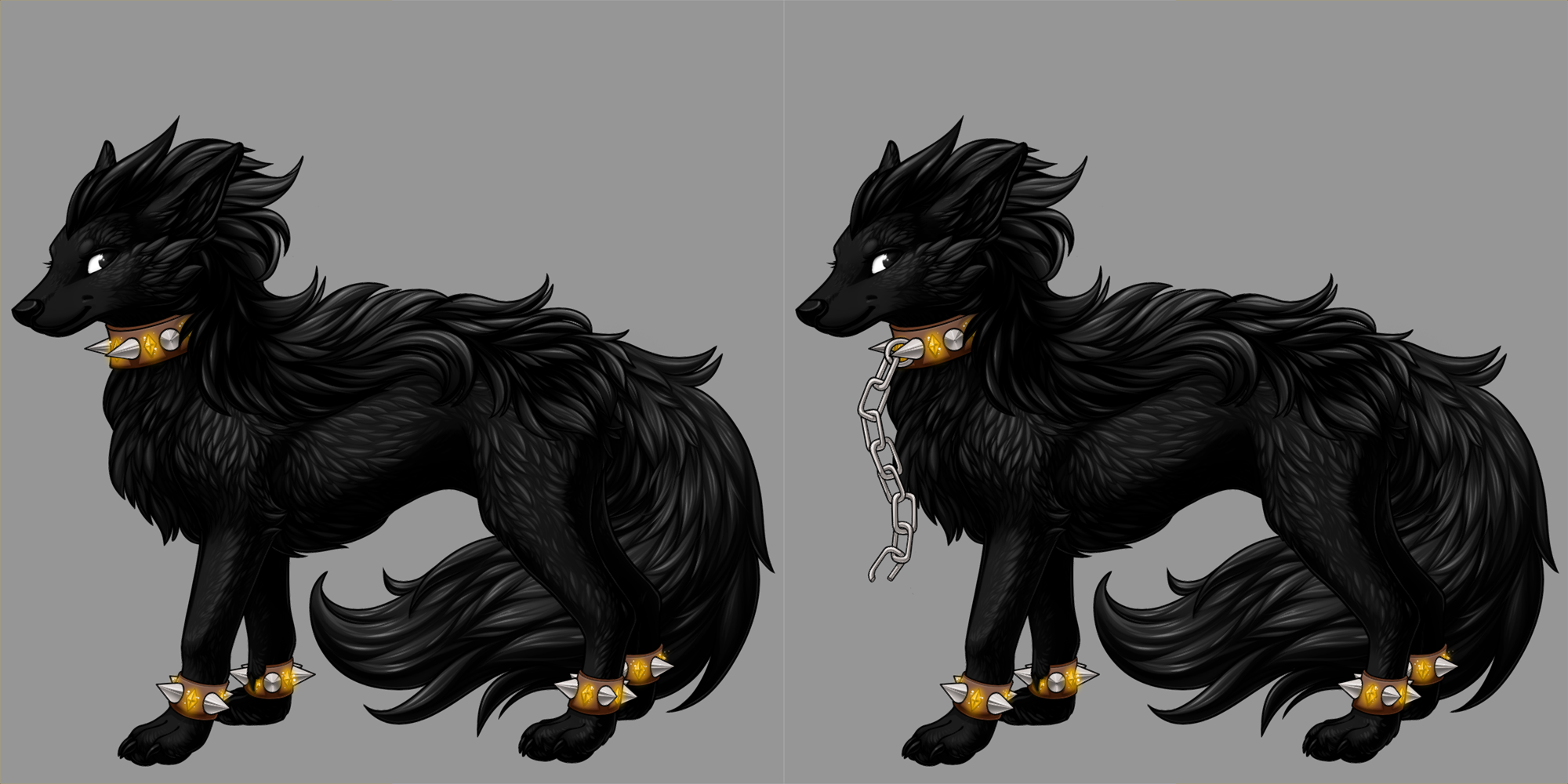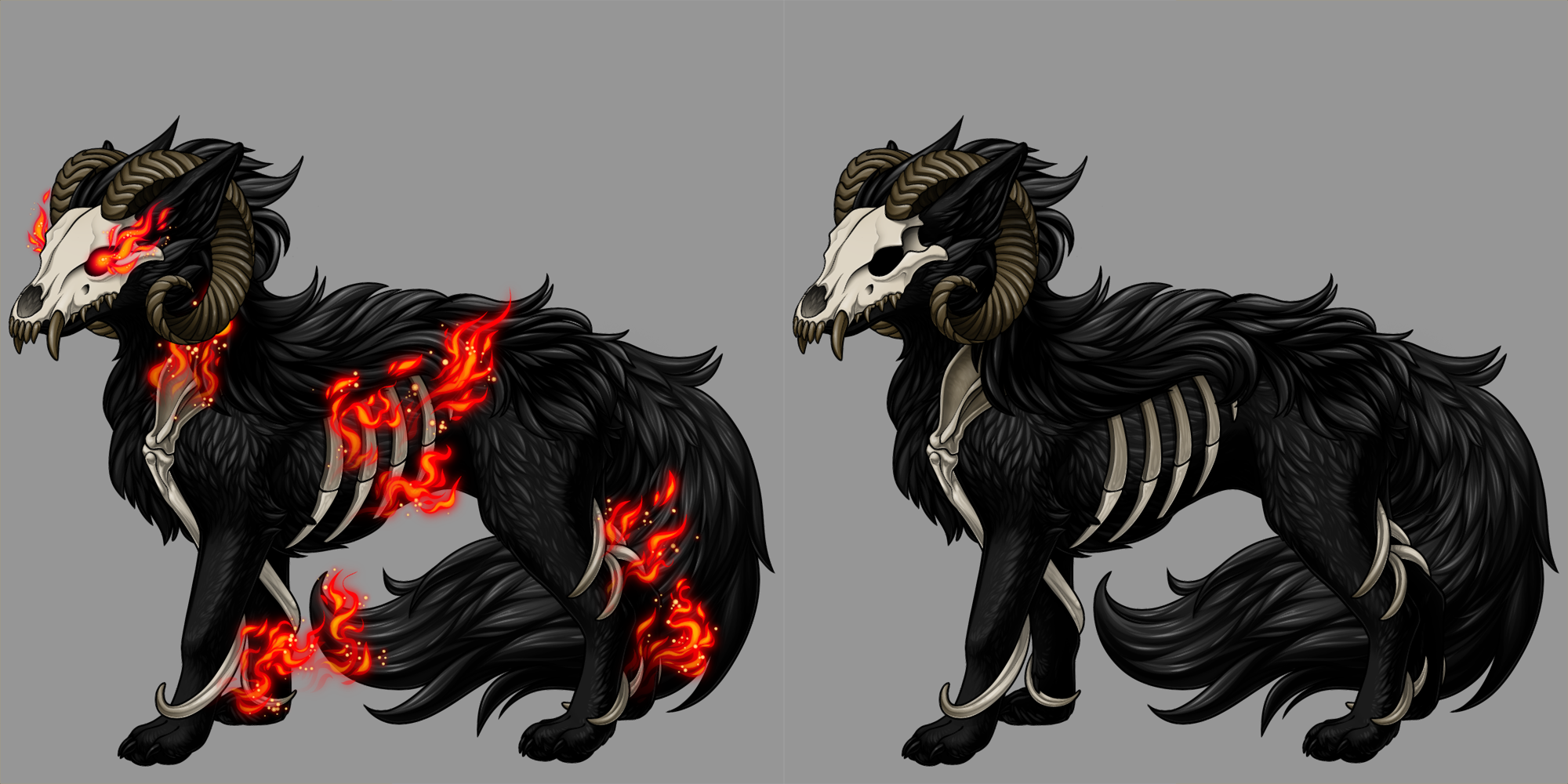 Ignore the missing eye on the version without flames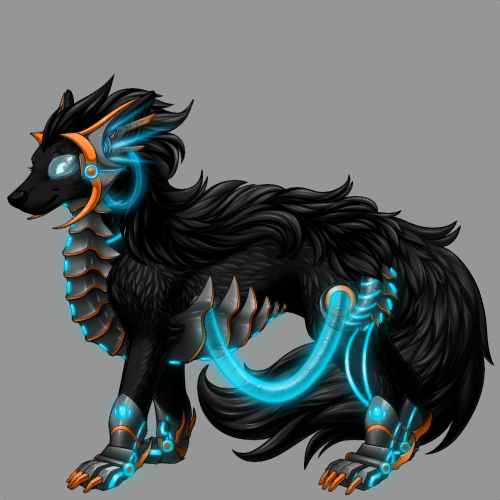 If you have any specific feedback on this poll, please post below. However, to vote, just simply visit the link at the top (or navigate to Social -> Community Polls) and cast your vote! Thank you.
Edited By Krinadon on 10/14/2018 at 2:49 PM.
Theafy
Level 70
Snow Wars Champion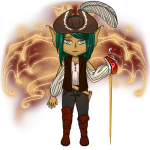 Joined: 9/23/2016
Threads: 58
Posts: 1,441
Posted: 10/14/2018 at 12:24 PM
Post #2
Personally I support consolidating the Collars and Mechanical Traits. There is not much of a difference between with and without a chain on the collars, so I do not think that it is worth keeping them separate traits. As for the Mechanical traits, to be completely honest, I am strongly against rainbow traits because they just do not seem to fit in place.

(Also Krin, you're taking away the mech helmet and making them eye protectors now? D: )

(In reality, if a wild animal was in a savanna with flashy rainbow gear for example, how would they survive...they don't.) But again my views towards bright rainbows on pets are...probably biased.

As for the Hellhound set however, I would like to see both variations kept. I have loved and cherished both Flaming and non-flaming Hellhound traits to the point that I would be disappointed if one or the other were to be gone upon revamp.

Although I would like to point out that in the new version of the non-flaming Hellhound armor, the skull looks somewhat unnatural with the eye being not visible to us :')
Mikazukichan
Level 70
The Artistic
Joined: 1/28/2014
Threads: 259
Posts: 7,661
Posted: 10/14/2018 at 12:26 PM
Post #3
So, I voted yes to consolidate the traits, but I have a couple of things to say regarding that vote:

1. Spiked collar makes sense since the addition of the chain is not a major addition. A separate mutation in that slot called 'broken chains' which maintains the feel of chained collar, but all chains instead of just a small piece added to the collar might be nice, though.

2. I'd rather see Hellhound Armor be the consolidated trait and a mutation be added to M2 creating a flaming mane of some kind. I happen to really like the look of the armor and skull on their own and am not really a fan of the bits of flame added to it.However, having a separate flaming mane mutation (Hellhound Fire?) would be nice to add that idea without being restricted to only having the bone effect with fire. Plus, it would be a nice non-wing mutation in the wing slot (there are times that wings just get in the way of a 6v design. Wish the nixis had a couple non-wing traits in their wing slot lol).

3. While I actually do like rainbow traits and mutations, I know that they are rather unpopular in the community as a whole. I honestly wouldn't mind the rainbow versions of the mechanical traits staying, but if most people would like the rainbow mechanicals to disappear... *shrugs*
SerenityEather
Level 70
Ghost Writer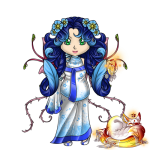 Joined: 7/19/2014
Threads: 6
Posts: 497
Posted: 10/14/2018 at 12:28 PM
Post #4
I prefer the Spiked Chain Collar to the Spiked Collar, but all-in-all, I like the idea. I definitely prefer the Flaming Hellhound Armor and Skull to the regular ones.
Fantastic job on the revamped versions, by the way! I actually like the Mech helm now! It looks pretty cool!

Keep up the fantastic work!
Looking forward to the revamp!

Just curious by the way, but will the Lupora be getting a restricted set soon? They're one of few species that don't have even one.
Thanks!

Edit: I agree with Theafy about the eye on the Hellhound skull. I liked the creepy vibe of the glowing eye. Now it looks... off. Like they don't HAVE eyes...
Edited By MistDragon on 10/14/2018 at 12:31 PM.
Charlottespider
Level 66
Joined: 8/10/2018
Threads: 38
Posts: 335
Posted: 10/14/2018 at 12:29 PM
Post #5
Krin i agree with theafy, i like the non flaming and flaming hellound to remain separate.

Rainbow does clash often... why not make it blue like your example? It looks good.

I prefer the new helmet as i hate the other one we have now.

Everything else can be consolidated in my opinion.

Thank you theafy for mentioning the hellhound. Thats my one doubt.
Smallsith
Level 70
Joined: 8/26/2017
Threads: 5
Posts: 26
Posted: 10/14/2018 at 12:31 PM
Post #6
I support consolidation! Also, those previews looks super good and I am in love
Krinadon
Level 70
Guardian of the Realm
Site Administrator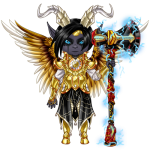 Joined: 12/17/2012
Threads: 821
Posts: 12,112
Posted: 10/14/2018 at 12:31 PM
Post #7
Link: https://www.sylestia.com/forums/?thread=67508&page=1#2
Author: Theafy
Time Posted: 10/14/2018 at 12:24 PM
Personally I support consolidating the Collars and Mechanical Traits. There is not much of a difference between with and without a chain on the collars, so I do not think that it is worth keeping them separate traits. As for the Mechanical traits, to be completely honest, I am strongly against rainbow traits because they just do not seem to fit in place.

(Also Krin, you're taking away the mech helmet and making them eye protectors now? D: )

(In reality, if a wild animal was in a savanna with flashy rainbow gear for example, how would they survive...they don't.) But again my views towards bright rainbows on pets are...probably biased.

As for the Hellhound set however, I would like to see both variations kept. I have loved and cherished both Flaming and non-flaming Hellhound traits to the point that I would be disappointed if one or the other were to be gone upon revamp.

Although I would like to point out that in the new version of the non-flaming Hellhound armor, the skull looks somewhat unnatural with the eye being not visible to us :')


I am sure we would add in an eye for it. =)
Theafy
Level 70
Snow Wars Champion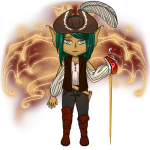 Joined: 9/23/2016
Threads: 58
Posts: 1,441
Posted: 10/14/2018 at 12:33 PM
Post #8
Good to know, thank you x'D
Krinadon
Level 70
Guardian of the Realm
Site Administrator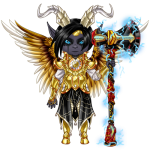 Joined: 12/17/2012
Threads: 821
Posts: 12,112
Posted: 10/14/2018 at 12:35 PM
Post #9
Link: https://www.sylestia.com/forums/?thread=67508&page=1#4
Author: SerenityEather
Time Posted: 10/14/2018 at 12:28 PM
I prefer the Spiked Chain Collar to the Spiked Collar, but all-in-all, I like the idea. I definitely prefer the Flaming Hellhound Armor and Skull to the regular ones.
Fantastic job on the revamped versions, by the way! I actually like the Mech helm now! It looks pretty cool!

Keep up the fantastic work!
Looking forward to the revamp!

Just curious by the way, but will the Lupora be getting a restricted set soon? They're one of few species that don't have even one.
Thanks!

Edit: I agree with Theafy about the eye on the Hellhound skull. I liked the creepy vibe of the glowing eye. Now it looks... off. Like they don't HAVE eyes...


We are intending on releasing it with the release of their Revamp.
Savynn
Level 70
Sylestiologist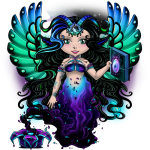 Joined: 12/18/2012
Threads: 166
Posts: 3,934
Posted: 10/14/2018 at 12:35 PM
Post #10
I like the idea of removing the rainbow versions. With the current luporas, I prefer the spiked chain collar. With the consolidation for the new version I prefer the spiked collar only. Something about the chain just feels off.

If there was one thing to have two versions of I'm most torn about the hellhound armor and flaming hellhound armor. I just adore the art of both of them. The flame version is very eye catching but I also like the one without because you just see that gorgeous art for the armor all it's own.

I think rainbow traits frustrate a lot of players. I'm sure there's players who also collect them, too. I keep wondering if there's a way to satisfy both with future rainbow traits in the game. Like what if rainbow traits could be semi-restricted? They can't naturally occur on tamed or exclusive pets but can be added via a cheaper and easier to get special disrupter? Something for the scale shop? Maybe could also make it if there's a regular and rainbow version of a trait that the philter can just simply change the regular version if present to the rainbow version? The rainbow traits could also be unlocked for any generated pets so they're not affected by the restriction at all.

I personally like rainbow traits with the right pet. There's some though that just don't fit well with a theme.
Go to Page:
1, 2, 3, 4, 5, 6, 7, 8, 9
Go to Top
This Page loaded in 0.012 seconds.
Terms of Service | Privacy Policy | Contact Us | Credits | Job Opportunities
© Copyright 2011-2020 Sylestia Games LLC.
All names and logos associated with Sylestia are Trademarks of Sylestia Games LLC.
All other trademarks are the property of their respective owners.
For questions, comments, or concerns please email at Support@Sylestia.com.