Overview
Stables
Hatchery
Inventory
Wardrobe
Referrals
Settings
Seasonal Festival
World Map
Generator
Breeding Grounds
Party
Task Log
Mission Log
Quest Log
Player Trades
Trade Broker
Currency Exchange
Eggling Auction
Pick A Door
Official Games
Un-Official Games
Jinxie's Jamboree
Festival Shop
Diamond Shop
Avatar Shop
Scale Shop
Inbox
Forums
Community Polls
September 22nd, 2018

88 Online
4:56 AM
Advanced Search

Active Players on Sylestia
Category
Total
Yesterday
Players
9,545
1,175
Sylestia Pet Data
Category
Total
Yesterday
Pets
4,320,879
1,981
Generated
292,124
83
Captured
650,536
178
Bred
3,378,219
1,720
Statistics updated daily at midnight
Recent Announcements
Thread
Posted
Lost Grove: Update to.. Sep 21 Lost Grove: Update to.. Sep 19 Summer Festival Diamon.. Sep 2 Summer Festival Traits Aug 27 Summer Festival Overvi.. Aug 17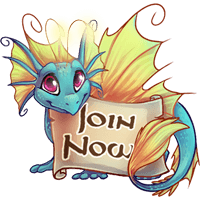 Forum Index > News and Announcements > Miscellaneous Updates
Page 5
1, 2, 3, 4, 5, 6
Go to Page:
Author
Thread Post
Heilix
Level 63
The Kind-Hearted
Joined: 2/2/2013
Threads: 2
Posts: 52
Posted: 7/10/2018 at 2:07 AM
Post #41
That does not work? or am I doing it wrong?
I get coordinates when I move my mouse over enemies?
Hdawg
Level 70
Warden of Umbra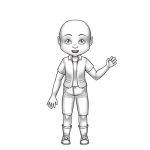 Joined: 1/26/2013
Threads: 23
Posts: 242
Posted: 7/10/2018 at 2:09 AM
Post #42
it only works in zone 3 (the newest area) and the lost grove. its working for me so if its not for you maybe ask kirine about it? or maybe its just over the pet's info? like the HP and mana bar instead of the actual pet?
Edited By Hdawg on 7/10/2018 at 1:41 PM.
Sageturtle
Level 70
Trickster
Joined: 8/21/2013
Threads: 140
Posts: 3,373
Posted: 7/10/2018 at 8:29 AM
Post #43
thanks so much for the wardrobe tooltip Krin ;v;
Electrifying
Level 70
The Tender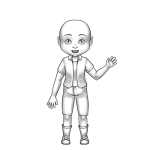 Joined: 11/15/2013
Threads: 22
Posts: 1,482
Posted: 7/13/2018 at 3:56 AM
Post #44
Ooh, thanks! Auto testing will be really helpful! More reasons for me to manually hatch pets aha.
GoldGryphon
Level 70
Vanquisher of Undead
Joined: 1/28/2014
Threads: 70
Posts: 3,559
Posted: 7/13/2018 at 7:28 AM
Post #45
Wow! Just saw the updates to the Advance Search! Love have a purebreed feature! Thanks so much Krin!

Edit: It will be amazing once it is working! :)
Edited By GoldGryphon on 7/13/2018 at 7:30 AM.
Somneli
Level 70
The Sweet Tooth
Joined: 1/9/2016
Threads: 61
Posts: 1,306
Posted: 7/13/2018 at 8:00 AM
Post #46
Woah, but all the boxes on advanced search moved around... it looks weird >.<

(I know I'll get used to it eventually, but... for now it looks weird :') )

Edit: The blue PB stars in a pet's lineage do amuse me greatly, though... any species that's had a revamp has the chance of PB pets looking nothing like their actual theme haha

(Edit again: suddenly I have 377 BVP lups haha)
Edited By Somneli on 7/13/2018 at 10:09 AM.
Asviloka
Level 70
Fright Master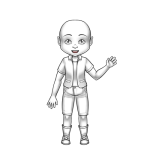 Joined: 3/12/2014
Threads: 58
Posts: 728
Posted: 7/13/2018 at 9:13 AM
Post #47
AAAAAAH PUREBREED SEARCH TOO?! THANK YOU THANK YOU SO MUCH!!!!
Katelynn4545
Level 70
Candy Dispenser
Joined: 5/24/2015
Threads: 289
Posts: 15,361
Posted: 7/13/2018 at 10:51 AM
Post #48
PB Stars???!!! How did you do it??!!!
Edited By Katelynn4545 on 7/13/2018 at 10:52 AM.
Luga
Level 70
Vanquisher of Undead
Joined: 4/2/2014
Threads: 18
Posts: 1,329
Posted: 7/13/2018 at 11:09 AM
Post #49
Thanks so much for the purebred search update, Krin! I bet many players love it too! :D
Wonderfulb2uty
Level 70
The Dreamer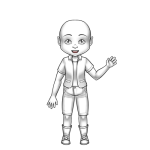 Joined: 4/1/2014
Threads: 94
Posts: 4,877
Posted: 7/13/2018 at 11:18 AM
Post #50
I must say, the advanced search upgrade is really cool!

And it make things soooooooooo much easier to check for first 6vis of the themes!


Thanks for all your hard work Krin! Loving the new updates!
Go to Page:
1, 2, 3, 4, 5, 6
Go to Top
This Page loaded in 0.011 seconds.
Terms of Service | Privacy Policy | Contact Us | Credits
© Copyright 2011-2018 Sylestia.
All names and logos associated with Sylestia are Trademarks of Sylestia.
All other trademarks are the property of their respective owners.
For questions, comments, or concerns please email at Support@Sylestia.com.