Overview
Stables
Hatchery
Inventory
Wardrobe
Referrals
Settings
Seasonal Festival
World Map
Generator
Breeding Grounds
Party
Task Log
Mission Log
Quest Log
Player Trades
Trade Broker
Currency Exchange
Eggling Auction
Pick A Door
Official Games
Un-Official Games
Jinxie's Jamboree
Festival Shop
Diamond Shop
Avatar Shop
Scale Shop
Inbox
Forums
Community Polls
June 24th, 2019

154 Online
2:34 PM
Advanced Search
Active Players on Sylestia
Category
Total
Yesterday
Players
8,813
868
Sylestia Pet Data
Category
Total
Yesterday
Pets
4,982,971
1,769
Generated
351,416
44
Captured
765,805
136
Bred
3,865,750
1,589
Statistics updated daily at midnight
Recent Announcements
Thread
Posted
Diamond Sale and Doubl.. May 24 Lost Grove - The Forgo.. May 19 Working on Pet Scripts May 14 Qitari Mane Improvemen.. May 8 Spring Festival Overvi.. Apr 20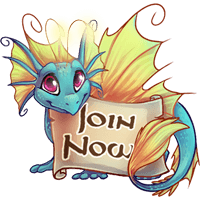 Forum Index > News and Announcements > Miscellaneous Updates
Page 6
1, 2, 3, 4, 5, 6
Go to Page:
Author
Thread Post
Krinadon
Level 70
Enchanted Explorer
Site Administrator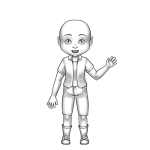 Joined: 12/17/2012
Threads: 757
Posts: 11,160
Posted: 7/14/2018 at 10:03 AM
Post #51
Link: https://www.sylestia.com/forums/?thread=63457&page=5#48
Author: Katelynn4545
Time Posted: 7/13/2018 at 10:51 AM
PB Stars???!!! How did you do it??!!!


When you take an eternity to brainstorm a solution to a problem... you eventually figure it out. Lol~

I was able to create a standalone table just for cataloging themed information for all pets. I then made some adjustments to the children table I had created awhile back that isn't actively used for anything.

And then just kinda played around with some script ideas and was able to run a script that could parse 4.1 million pets and figure it all out in less than 100 seconds of run time. =D Yay computers.
Bitsybites5
Level 62
The Tender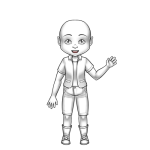 Joined: 4/3/2018
Threads: 5
Posts: 95
Posted: 7/14/2018 at 1:46 PM
Post #52
I think there is a problem with looking up purebred pets in the advanced search. I tried looking through my pets to see how many of mine were purebred, as I've bought a fair number of pets from other users. I turned on purebred only and there were 125 pages of results. I looked at the lineages of a few and noticed that many of them didn't have purebred stars.
This is an example of one of my pets that showed up as purebred in the search that I think might show what is going on. The advanced search seems to be looking for any pet that has purebred pets in its lineage, not purebreds themselves.
Ayelaeyairelyese
Level 70
Joined: 5/9/2015
Threads: 264
Posts: 2,013
Posted: 7/14/2018 at 2:30 PM
Post #53
Breanna Is not themed. If you go further back, Alma is a mystical generated pet, /NOT/ a tagged themed...therefor, themed babies will not show up as purebred.
Edited By ALatteJava on 7/14/2018 at 2:30 PM.
Amaya
Level 70
The Kind-Hearted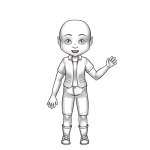 Joined: 12/18/2012
Threads: 54
Posts: 827
Posted: 7/14/2018 at 7:31 PM
Post #54
You need to turn on Themed "yes" while doing the PB search.
Katelynn4545
Level 70
Candy Dispenser
Joined: 5/24/2015
Threads: 310
Posts: 16,171
Posted: 7/14/2018 at 10:24 PM
Post #55
Nice >.<!!! I know this has been a long time puzzle so congratulations!!
Gidget1942
Level 41
The Kind-Hearted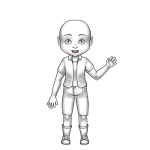 Joined: 11/14/2015
Threads: 18
Posts: 512
Posted: 7/18/2018 at 12:59 PM
Post #56
I am so exited for the Lupora Revamp!

Keep up the good work!
Somneli
Level 70
The Perfectionist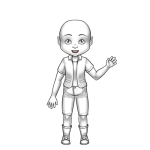 Joined: 1/9/2016
Threads: 69
Posts: 2,075
Posted: 7/27/2018 at 8:34 PM
Post #57
Krin might not be able to tell us yet, but...

Do we have any idea yet if lots of traits will trigger regens for lups? o3o
Krinadon
Level 70
Enchanted Explorer
Site Administrator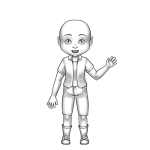 Joined: 12/17/2012
Threads: 757
Posts: 11,160
Posted: 7/27/2018 at 10:44 PM
Post #58
Link: https://www.sylestia.com/forums/?thread=63457&page=6#57
Author: Somneli
Time Posted: 7/27/2018 at 8:34 PM
Krin might not be able to tell us yet, but...

Do we have any idea yet if lots of traits will trigger regens for lups? o3o


It is still too early for me to say.

The Genes are just about wrapped up and we'll be working on Mutations and trying to get through them as quickly as we can.
Somneli
Level 70
The Perfectionist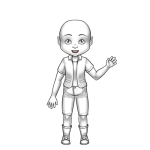 Joined: 1/9/2016
Threads: 69
Posts: 2,075
Posted: 7/28/2018 at 8:14 AM
Post #59
Alrighty. Looking forward to it either way~.
Go to Page:
1, 2, 3, 4, 5, 6
Go to Top
This Page loaded in 0.006 seconds.
Terms of Service | Privacy Policy | Contact Us | Credits
© Copyright 2011-2019 Sylestia Games LLC.
All names and logos associated with Sylestia are Trademarks of Sylestia Games LLC.
All other trademarks are the property of their respective owners.
For questions, comments, or concerns please email at Support@Sylestia.com.