Overview
Stables
Hatchery
Inventory
Wardrobe
Referrals
Settings
Seasonal Festival
World Map
Generator
Breeding Grounds
Party
Task Log
Mission Log
Quest Log
Player Trades
Trade Broker
Currency Exchange
Eggling Auction
Pick A Door
Official Games
Un-Official Games
Jinxie's Jamboree
Festival Shop
Diamond Shop
Avatar Shop
Scale Shop
Inbox
Forums
August 17th, 2017

155 Online
10:17 AM
Advanced Search
Active Players on Sylestia
Category
Total
Yesterday
Players
9,613
956
Sylestia Pet Data
Category
Total
Yesterday
Pets
3,360,706
2,341
Generated
210,633
60
Captured
484,651
151
Bred
2,665,422
2,130
Statistics updated daily at midnight
Recent Announcements
Thread
Posted
Lunemara Themed Design.. Aug 15 Lunemara Revamp Diamon.. Aug 13 Lunemara Revamp Now Li.. Aug 13 Site Downtime 8/13 @ 2.. Aug 13 Upcoming Lunemara Reva.. Aug 10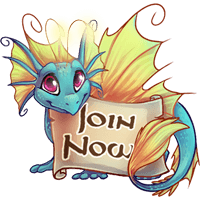 Forum Index > News and Announcements > (Final) MegaZone Update
Page 10
1, 2, 3, 4, 5, 6, 7, 8, 9, 10
Go to Page:
Author
Thread Post
Sc0ut
Level 60
The Majestic
Joined: 2/23/2015
Threads: 17
Posts: 217
Posted: 8/7/2017 at 9:31 PM
Post #91
Link: https://www.sylestia.com/forums/?thread=48775&page=9#90
Author: Katelynn4545
Time Posted: 8/7/2017 at 9:15 PM
its secretly known as the Fluffy Cute Poof


Definitely
Kittheng
Level 43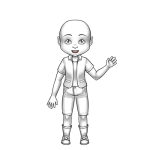 Joined: 3/14/2016
Threads: 43
Posts: 269
Posted: 8/7/2017 at 9:41 PM
Post #92
Oh, ok. Good to know :)
Kittheng
Level 43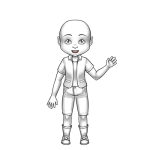 Joined: 3/14/2016
Threads: 43
Posts: 269
Posted: 8/7/2017 at 9:42 PM
Post #93
Lol, that would be a cute nickname though XD
Coolsharp
Level 60
Lucky Leprechaun
Joined: 2/5/2017
Threads: 0
Posts: 15
Posted: 8/8/2017 at 9:48 PM
Post #94
Question. In the new update, I don't think I've seen something about hatchery updates? I was wondering if hatcheries can have more settings on it. Like for e.x: instead of that option that says "Auto release un-named pets" there should be another setting for it. It could be that "Tap which pet you want to release." Instead of releasing them one at a time. I think that would be useful for people who have, let's say 18 hatcheris(like me). But it's just a suggestion so it's ok. :) I was just wondering.
Edited By Coolsharp on 8/8/2017 at 9:49 PM.
Krinadon
Level 68
Maniacal Pyromaniac
Site Administrator
Joined: 12/17/2012
Threads: 613
Posts: 8,436
Posted: 8/9/2017 at 1:25 AM
Post #95
Hatcheries will most likely not be updated until we revamp the entire Site.
Coolsharp
Level 60
Lucky Leprechaun
Joined: 2/5/2017
Threads: 0
Posts: 15
Posted: 8/9/2017 at 9:53 AM
Post #96
Ok thank you. Can't wait. Keep up te gud work. :)
Go to Page:
1, 2, 3, 4, 5, 6, 7, 8, 9, 10
Go to Top
This Page loaded in 0.0053 seconds.
Terms of Service | Privacy Policy | Contact Us | Credits
© Copyright 2011-2017 Sylestia.
All names and logos associated with Sylestia are Trademarks of Sylestia.
All other trademarks are the property of their respective owners.
For questions, comments, or concerns please email at Support@Sylestia.com.