Overview
Stables
Hatchery
Inventory
Wardrobe
Referrals
Settings
Seasonal Festival
World Map
Generator
Breeding Grounds
Party
Task Log
Mission Log
Quest Log
Player Trades
Trade Broker
Currency Exchange
Eggling Auction
Pick A Door
Official Games
Un-Official Games
Jinxie's Jamboree
Festival Shop
Diamond Shop
Avatar Shop
Scale Shop
Inbox
Forums
January 20th, 2017

159 Online
10:09 AM
Advanced Search
Active Players
Category
Total
Yesterday
Users
10,377
940
Pet Information
Category
Total
Yesterday
Pets
2,876,479
1,524
Generated
178,337
177
Captured
427,073
162
Bred
2,271,069
1,185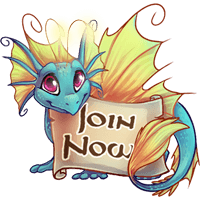 Forum Index > News and Announcements > 2016 Winter Festival - Sylesti Snow Buil...
Page 2
1, 2, 3
Go to Page:
Author
Thread Post
Missterious
Level 60
The Tender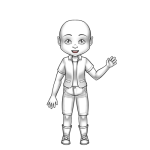 Joined: 5/9/2015
Threads: 90
Posts: 705
Posted: 12/26/2016 at 9:25 PM
Post #11
Thank you Krin! Hoping to get my hands on a galactic griffi and a maj. vul, but going solo again, its going to be a wait and see. Gorgeous artwork on them all, the drae is cute too.
Cloudsoda
Level 60
The Majestic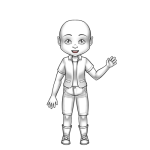 Joined: 8/25/2014
Threads: 5
Posts: 110
Posted: 12/26/2016 at 10:08 PM
Post #12
I feel like the chances for the packages of snow to drop are kinda low? XD Considering we need twelve small snowballs to make a single pet, any chance of increasing the drop rate?
Edited By Cloudsoda on 12/26/2016 at 10:09 PM.
Evieseriously
Level 60
Trickster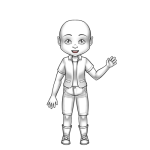 Joined: 7/25/2014
Threads: 80
Posts: 813
Posted: 12/27/2016 at 8:13 AM
Post #13
Oh my goooosh! I'm literally bouncing in my seat because I'm so excited (yes, I'm using literally correctly here and not as an exaggeration).
Silverwolff
Level 36
Joined: 12/10/2016
Threads: 1
Posts: 10
Posted: 12/27/2016 at 2:40 PM
Post #14
Link: http://www.sylestia.com/forums/?thread=42186&page=1#8
Author: Wonderfulb2uty
Time Posted: 12/26/2016 at 9:17 PM
You should be able to find them by opening presents in the festival zone, fighting bandits/bosses in the festival zone, or buying from the festival and diamond shop.


I've not found anything other then frost tokens from exploring, opening gifts or battles.
Kalores
Level 60
The Tactician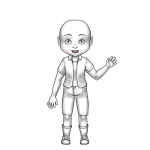 Joined: 8/11/2013
Threads: 65
Posts: 2,445
Posted: 12/27/2016 at 4:24 PM
Post #15
Krin mentioned that the Snow Wars game was supposed to be the main way of getting Snow Pet building supplies. I imagine the rates will be better there.
Iloveyoupupuy
Level 13
Joined: 10/25/2016
Threads: 0
Posts: 5
Posted: 12/28/2016 at 2:09 PM
Post #16
I love making snowmen. i was wondering if you had limited time to make the snow man
Krinadon
Level 68
Wondrous Warlock
Site Administrator
Joined: 12/17/2012
Threads: 545
Posts: 7,080
Posted: 12/31/2016 at 8:29 PM
Post #17
You can now upgrade your Ice Waters to higher qualities and you can now send Supplies to other Players.

Both of these are available at the bottom of the Sylesti Snow Building page in the form of buttons.
Edited By Krinadon on 12/31/2016 at 8:37 PM.
Missterious
Level 60
The Tender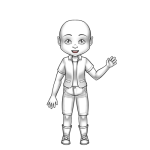 Joined: 5/9/2015
Threads: 90
Posts: 705
Posted: 12/31/2016 at 8:31 PM
Post #18
Thank you soooo so much for this! :D
Feathy
Level 60
The Tactician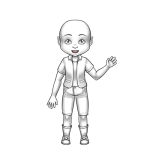 Joined: 9/23/2016
Threads: 7
Posts: 239
Posted: 12/31/2016 at 8:37 PM
Post #19
Thank you for your hard work Krin!! ^^
MourningLily
Level 60
Nature Walker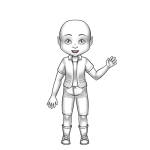 Joined: 1/14/2014
Threads: 59
Posts: 1,503
Posted: 12/31/2016 at 8:42 PM
Post #20
Thank Krin! We appreciate it <3
Go to Page:
1, 2, 3
Go to Top
This Page loaded in 0.0066 seconds.
Terms of Service | Privacy Policy | Contact Us | Credits
© Copyright 2011-2017 Sylestia.
All names and logos associated with Sylestia are Trademarks of Sylestia.
All other trademarks are the property of their respective owners.
For questions, comments, or concerns please email at Support@Sylestia.com.