Overview
Stables
Hatchery
Inventory
Wardrobe
Referrals
Settings
Seasonal Festival
World Map
Generator
Breeding Grounds
Party
Task Log
Mission Log
Quest Log
Player Trades
Trade Broker
Currency Exchange
Eggling Auction
Pick A Door
Official Games
Un-Official Games
Jinxie's Jamboree
Festival Shop
Diamond Shop
Avatar Shop
Scale Shop
Inbox
Forums
Community Polls
April 22nd, 2018

123 Online
3:55 AM
Advanced Search
Active Players on Sylestia
Category
Total
Yesterday
Players
10,310
1,154
Sylestia Pet Data
Category
Total
Yesterday
Pets
3,937,970
2,079
Generated
261,072
120
Captured
591,579
378
Bred
3,085,319
1,581
Statistics updated daily at midnight
Recent Announcements
Thread
Posted
Poll: Lunemara Body Ch.. Apr 19 Ability Changes and Lo.. Apr 11 Poll: Lunemara Body Ch.. Apr 5 Puffadore Rune Changes Apr 5 Easter Event Overview Apr 1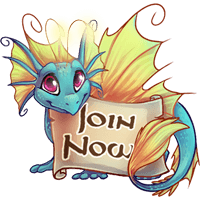 Forum Index > News and Announcements > 2016 Winter Festival - Sylesti Snow Buil...
Page 1
1, 2, 3
Go to Page:
Author
Thread Post
Krinadon
Level 70
Enchanted Explorer
Site Administrator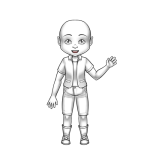 Joined: 12/17/2012
Threads: 682
Posts: 9,821
Posted: 12/26/2016 at 8:16 PM
Post #1


https://www.sylestia.com/festival/festival_winter/sylesti_snow_building/

Sylesti Snow Building has been released. Similar to previous 'building' features, the premise of Sylesti Snow Building is to collect various supplies and then use them to create your own, unique Themed Pets.

When building your Snow Sylesties, you will be required to have the following supplies:

1x [Frost Essence] (Determines the Themed Pet)
1x [Ice Water] (Determines the amount of Traits)

2x [Large Snowball]
4x [Medium Snowball]
12x [Small Snowball]
2x [Hat and Scarf]
4x [Bundle of Branches]
6x [Assorted Accessories]

The above supplies can be obtained by participating in various Winter Festival activities or by purchasing them directly from the Diamond Shop or Festival Shop.

The following Themed Pets are available from Sylesti Snow Building:

Traveling Witch Draeyl
Galactic Griffi
Sugar Plum Qitari
Arctic Nomad Vulnyx

Poinsettia Aeridini
Sleigh Bells Griffi
Gingerbread Cookie Lighira
Seraph Nephini
Krampus Ny'vene
Winter Solstice Puffadore
Star Breather Ryori

Aurora Borealis Aurleon
Winter's Night Bulbori
Evergreen Draeyl
Reindeer Faelora
Log Fire Kelpari
Emperor Luffox
Yuletide Lunemara
Winter's Night Lupora
Southern Lights Morkko
Frau Perchta Nytekrie
Krampus Qitari
Haunting Holidays Sylvorpa
Winter' Flame Vulnyx
Chocolate Candy Zolnixi
Edited By Krinadon on 12/31/2016 at 8:28 PM.
Theafy
Level 70
Vanquisher of Undead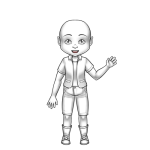 Joined: 9/23/2016
Threads: 35
Posts: 1,069
Posted: 12/26/2016 at 8:21 PM
Post #2
Yay! The snow building has begun!!
Teefa85
Level 70
The Fortuitous
Joined: 1/28/2013
Threads: 8
Posts: 708
Posted: 12/26/2016 at 8:44 PM
Post #3
Time to get cracking on those Snow Babies! Let's see what I can make this festival...
Iva
Level 60
Snow Wars Mastermind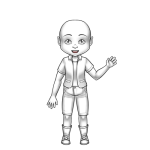 Joined: 7/20/2015
Threads: 18
Posts: 708
Posted: 12/26/2016 at 8:56 PM
Post #4
Will you be updating this thread with what each themes will look like, just as you did for brew pets? Because that was really nice knowing what each will look like before deciding which themes to brew.
Beautifuldragon
Level 59
Fright Master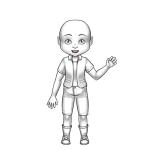 Joined: 11/21/2016
Threads: 29
Posts: 310
Posted: 12/26/2016 at 9:05 PM
Post #5
hi how do I get the materials to make a sylesti?
Ocean3287
Level 18
Joined: 12/19/2016
Threads: 17
Posts: 802
Posted: 12/26/2016 at 9:08 PM
Post #6
I cannot wait to build my first snowman
Wonderfulb2uty
Level 67
The Dreamer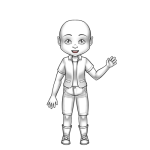 Joined: 4/1/2014
Threads: 92
Posts: 4,677
Posted: 12/26/2016 at 9:15 PM
Post #7
The examples for the first four themes can be found here: https://www.sylestia.com/forums/?thread=42184

While the rest can be found in the leaderboards contest.
Wonderfulb2uty
Level 67
The Dreamer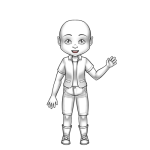 Joined: 4/1/2014
Threads: 92
Posts: 4,677
Posted: 12/26/2016 at 9:17 PM
Post #8
You should be able to find them by opening presents in the festival zone, fighting bandits/bosses in the festival zone, or buying from the festival and diamond shop.
Iva
Level 60
Snow Wars Mastermind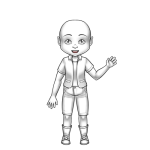 Joined: 7/20/2015
Threads: 18
Posts: 708
Posted: 12/26/2016 at 9:18 PM
Post #9
Thank you! I didnt realize they're the same as the leaderboard ones :)
Beautifuldragon
Level 59
Fright Master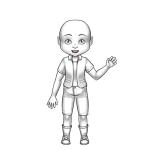 Joined: 11/21/2016
Threads: 29
Posts: 310
Posted: 12/26/2016 at 9:20 PM
Post #10
Thank you!!
Go to Page:
1, 2, 3
Go to Top
This Page loaded in 0.0069 seconds.
Terms of Service | Privacy Policy | Contact Us | Credits
© Copyright 2011-2018 Sylestia.
All names and logos associated with Sylestia are Trademarks of Sylestia.
All other trademarks are the property of their respective owners.
For questions, comments, or concerns please email at Support@Sylestia.com.