Overview
Stables
Hatchery
Inventory
Wardrobe
Referrals
Settings
Seasonal Festival
World Map
Generator
Breeding Grounds
Nurturing Grounds
Party
Task Log
Mission Log
Quest Log
Themed Pet Codex
Player Trades
Trade Broker
Currency Exchange
Eggling Auction
Pick A Door
Official Games
Un-Official Games
Jinxie's Jamboree
Festival Shop
Diamond Shop
Avatar Shop
Scale Shop
Inbox
Forums
Community Polls
Advanced Search
October 1st, 2022

112 Online
5:13 PM
Advanced Search




Active Players on Sylestia
Category
Total
Yesterday
Players
3,246
530
Sylestia Pet Data
Category
Total
Yesterday
Pets
7,340,310
1,192
Generated
565,384
17
Captured
1,090,217
54
Bred
5,684,685
1,121
Statistics updated daily at midnight
Recent Announcements
Thread
Posted
Labor Day Diamond Sale Sep 1 Faelora Revamp Update Aug 30 New Feature: Festival.. Aug 17 Summer Festival Pet Tr.. Aug 15 Summer Festival Overvi.. Aug 11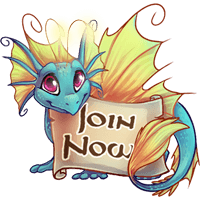 Forum Index > Official Games and Contests > 2022 Fall Festival - Pet Trait Design
Page 5
1, 2, 3, 4, 5, 6, 7
Go to Page:
Author
Thread Post
Catinheadlights
Level 75
The Perfectionist
Joined: 3/3/2017
Threads: 16
Posts: 360
Posted: 9/10/2022 at 5:04 PM
Post #41
Your lup traits are so gorgeous! I hope they get picked, I absolutely love them :D
Dreamfyre
Level 75
Omniscient Gardener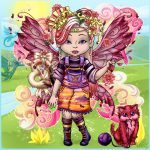 Joined: 2/4/2020
Threads: 27
Posts: 1,069
Posted: 9/10/2022 at 7:50 PM
Post #42


Vulnyx Masquerade Set

Lace trim around the mask and feathers at the top, and there are beads on strings around the legs and tail. Cloak is velvet with fur trim and beads.
Edited By Dreamfyre on 9/10/2022 at 7:50 PM.
Elysianvevo
Level 25
Joined: 6/28/2021
Threads: 3
Posts: 27
Posted: 9/11/2022 at 3:03 PM
Post #43
This was a lot of fun to make!
In my opinion, the Ryori needs a 6-trait set. The only seasonal fabled with a 6-trait set is the Aeridini, and we missed out on a Lighira 6set. So why not make up for it this autumn?

The Ryori also has an imbalance in res sets: i.e there's far more spooky and scary than purely mystical. The brand new Empyrean set is determined to fix that!

Here is the full set on a female Ryori. It'll work just as well on a male with some tweaks to m1 and m3.


Now the traits by themselves!

G1: Empyrean Laurel. Uses g1 colour #4fafb5 and a1 colour #73d0d4.


G2: Empyrean Feather.
Uses g2 colour #ffb56d.
G3: Empyrean Runes.
Uses g3 colour #f6d692 and ec colour #f4f49b.
M1: Empyrean Armour.
Uses m1 colour #84c836, ec colour #f4f49b, and a1 colour #73d0d4.
M2: Empyrean Shard.
Uses m2 colour #aee8ea, ec colour #f4f49b, and a2 colour #c88036.
M3: Empyrean Shackles.
Uses m3 colour #9f6224.
The set was intended to be 6 traits, but it can work as a 4 or 5 set too. If that is preferred, I would cut out g3, merge m3 with m1, and/or both.

Empyrean Runes (g3) could also have an effect on traits like Ghastly Banshee's Mane (m1) or Fox Fire (m2),
Ladyanki
Level 75
Sweet Solver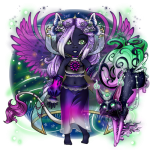 Joined: 10/26/2019
Threads: 3
Posts: 209
Posted: 9/13/2022 at 10:06 AM
Post #44
I have a birthday in autum so i wanted to make a cake decoration set.

Bulbori




Sprinkels , G2 trait with G2 in main "Back part" and 2 types of springles with A1/2 colors


Marsipan as flower decorations on top of cakes in M3 with M2/3 so it would be 2 colored..





Chrysanthemum
Goes on for trait M2 and colors with M2/M3 and eiterh of trait A so it would be 3 colored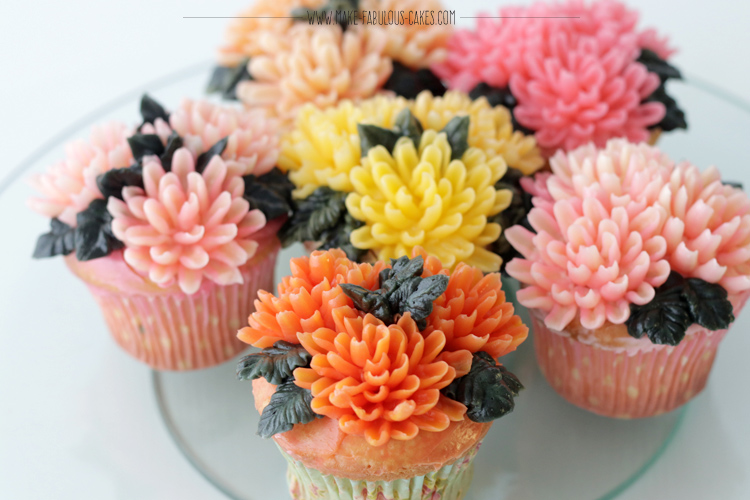 I tried to make tail trait but it ended up looking like poop, literally, so i just didnt post it here XD
Edited By Ladyanki on 9/13/2022 at 10:10 AM.
CasmereSphynx
Level 75
Grand Protector
Joined: 8/29/2016
Threads: 20
Posts: 577
Posted: 9/15/2022 at 9:56 AM
Post #45
Death's Scythe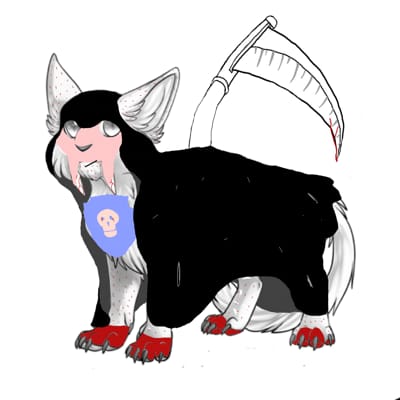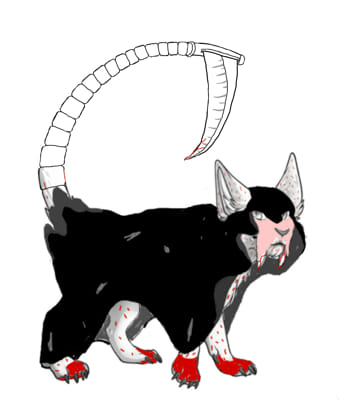 Gene 1: Reapertouch
Mutation 1: Reaper's Regalia
Mutation 2: Reaper's Tail
Mutation 3: Reaper's Mask

The regalia consists of a breastplate and cloak. The male is wearing a billowy cloak, while female has the breastplate.
The tail could be normal with fur, or bone withe the scthe fitted on the end.
The mask is meant to be bone- sort of a skull mask.
Phoenixwinchester
Level 60
The Kind-Hearted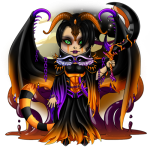 Joined: 7/15/2018
Threads: 107
Posts: 1,784
Posted: 9/15/2022 at 3:02 PM
Post #46
Faelora - M2
Mossy Antlers/Head.




Lupora - M3




Galaxy Mist Mane - If I have time, I'll add male version


--Will repair background if I get time





Zolnixi - Rose Bush/Brair Trait Set


--If I get time I'll add the male versions



M1- Rose Bush Debris



M2-Tangled Vines
Edited By Phoenixwinchester on 9/17/2022 at 5:25 PM.
XxAniraxX
Level 75
The Hallowed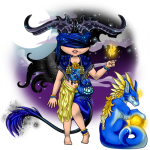 Joined: 7/24/2013
Threads: 51
Posts: 870
Posted: 9/15/2022 at 3:58 PM
Post #47
Lupora - Mutation 2 - Hellhound Flaming Tail




A skeletal tail meant to compliment the already made Hellhound traits. The tail is skeletonized and engulfed in whispy flames, there could also be a non flaming skeleton tail to match the non flaming hellhound traits. Dark Blue Linning of skeleton tail is ment to be a gradient transfer to the light blue.

Magenta - Eye Color
Dark Blue - A2
Light Blue - M2
Green - A1
Edited By XxAniraxX on 9/15/2022 at 4:00 PM.
Heilix
Level 73
The Kind-Hearted
Joined: 2/2/2013
Threads: 5
Posts: 113
Posted: 9/15/2022 at 5:33 PM
Post #48
---------------------------------------
Draeyl: Leaf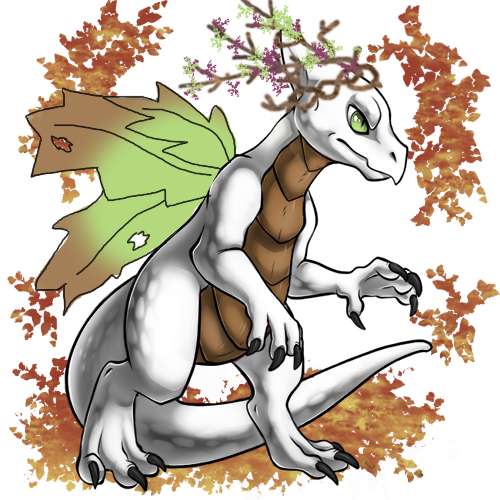 ---------------------------------------

Faelora: Aurora borealis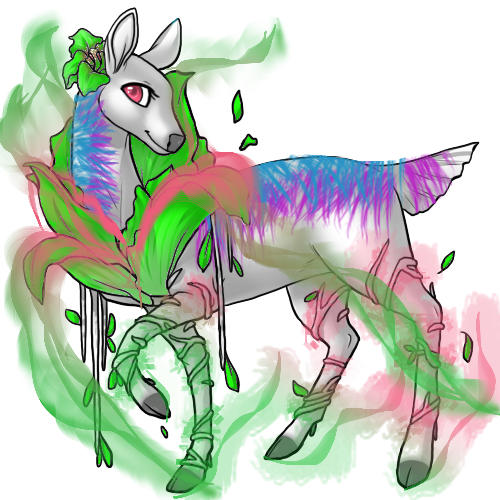 ---------------------------------------
Qitari: octopus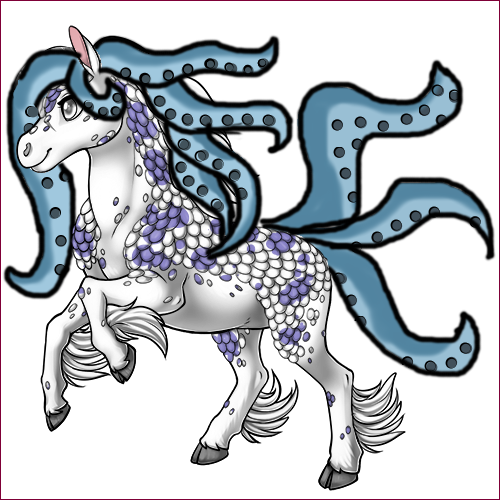 I don't have a drawing tablet at the moment... so this is good enough.
Edited By Heilix on 9/15/2022 at 7:16 PM.
Skyler012
Level 60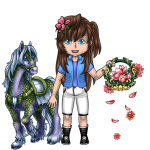 Joined: 8/20/2022
Threads: 0
Posts: 35
Posted: 9/16/2022 at 7:39 AM
Post #49
Spirit Tree Wing
Branches in a shape of a wing with spirit orbs surrounding it and red string attached to branches.


Both Wings

Edited By Skyler012 on 9/16/2022 at 7:43 AM.
Bobcat
Level 75
Trickster
Joined: 10/26/2013
Threads: 8
Posts: 268
Posted: 9/16/2022 at 12:00 PM
Post #50
Aurleon: Bearded Vulture Mane / Bearded Vulture G2




The G2 trait would also cause blacked out sclera as seen in the second image.
Go to Page:
1, 2, 3, 4, 5, 6, 7
Go to Top
This Page loaded in 0.035 seconds.
Terms of Service | Privacy Policy | Contact Us | Credits | Job Opportunities
© Copyright 2011-2022 Sylestia Games LLC.
All names and logos associated with Sylestia are Trademarks of Sylestia Games LLC.
All other trademarks are the property of their respective owners.
For questions, comments, or concerns please email at Support@Sylestia.com.