Overview
Stables
Hatchery
Inventory
Wardrobe
Referrals
Settings
Seasonal Festival
World Map
Generator
Breeding Grounds
Nurturing Grounds
Party
Task Log
Mission Log
Quest Log
Themed Pet Codex
Player Trades
Trade Broker
Currency Exchange
Eggling Auction
Pick A Door
Official Games
Un-Official Games
Jinxie's Jamboree
Festival Shop
Diamond Shop
Avatar Shop
Scale Shop
Inbox
Forums
Community Polls
Advanced Search
September 28th, 2022

66 Online
2:12 AM
Advanced Search




Active Players on Sylestia
Category
Total
Yesterday
Players
3,249
545
Sylestia Pet Data
Category
Total
Yesterday
Pets
7,334,602
913
Generated
565,318
17
Captured
1,089,987
57
Bred
5,679,274
839
Statistics updated daily at midnight
Recent Announcements
Thread
Posted
Labor Day Diamond Sale Sep 1 Faelora Revamp Update Aug 30 New Feature: Festival.. Aug 17 Summer Festival Pet Tr.. Aug 15 Summer Festival Overvi.. Aug 11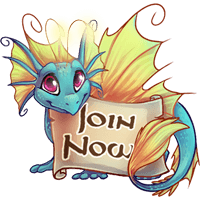 Forum Index > Official Games and Contests > 2022 Fall Festival - Pet Trait Design
Page 1
1, 2, 3, 4, 5, 6, 7
Go to Page:
Author
Thread Post
Krinadon
Level 75
Guardian of the Realm
Site Administrator
Joined: 12/17/2012
Threads: 974
Posts: 13,728
Posted: 8/31/2022 at 5:03 PM
Post #1
Hello everyone! We will be holding a Pet Trait Design contest for the 2022 Fall Festival! Please make sure to read the rules carefully!


Contest Rules

1. Design a Pet Gene or Mutation for only the following species: Aurleon, Draeyl, Faelora, Ferrikki, Kelpari, Luffox, Lunemara, Lupora, Morkko, Nephini, Ny'vene, Nytekrie, Puffadore, Qitari, Ryori, Sylvorpa, Vulnyx, Zolnixi. After you are done designing your Trait, come back to this thread and post the image in this thread. To get a blank pet image, just go to the Generator and take the image from there. You can resize the image to the maximum size via the image URL; the maximum size is 500.

2. You must draw your new Trait on the Pet. If you feel that your drawing skills aren't great, then you can include a description in addition to your drawing in order to help us better envision your Trait. If you are unable to draw something, then we are sorry, but there will be no exceptions. Your submission must look like it required some amount of effort to create. For example, drawing 3 straight lines on a canvas and saying that they're "new wings" will not count towards participation.

3. You are allowed to be free with your creative process, so it is not necessary to make it specifically themed to this Festival. Although, we certainly encourage you to draw Traits themed to this Festival if you wish to do so.

4. Please do not reserve posts. If you reserve a post, we will delete your post.

5. Please do not Ping me with your submission. Please only Ping me if you have a question.

6. Before submitting your entry, please make sure to scan the thread to see if someone else has already done something similar. Try to make your entry unique and if someone has already done something that you were wanting to do, then we highly suggest that you pick something different. If you feel that someone has "copied" your design, please do not say anything to that person - especially in this thread. We will intervene ourselves if we see something that's suspicious.

7. You may only submit ONE official entry for each species on the list. If you wish to submit more, then you can send me a PM with drawings of your Trait ideas. However, all PM'd entries that are sent to me will not count for prizes. To clarify, an entry can encompass multiple Trait Slots. As an example, say that your entry is a Butterfly set for a certain species. Your entry can include Butterfly Wings, Butterfly Antennae, Butterfly Armor, etc. Species are all different with their Trait Slots, so we're looking more at design ideas and not strictly Trait Slot submissions.

8. IMPORTANT: By participating in this contest and submitting your designs to us, you agree that we, Sylestia Games LLC, will retain full rights to your submission to use as we see fit for the purposes of Sylestia.com and Sylestia Games LLC. You will not receive any royalties or reimbursement from us if we decide to use your designs, or otherwise. Any designs that we pick will be recreated from scratch by our art team; we will only be using your submission as a reference for said artwork. We reserve the right to alter your design in any way that we see fit and are not obligated to adhere to any specific depictions or descriptions that are provided.

9. DO NOT comment on someone's entry unless you have something nice to say. If someone copies your entry, then have faith in us that we will determine the correct winner. Please do not fight over entries. If we see anyone doing this in the thread, then whoever is fighting will be disqualified and potentially receive a Forum Strike.

10. The end date is September 18th, 2022 at 11:59 PM server. After that, there is no guarantee that we will see your entry and the thread will be locked once designs are picked.


Important Copyright Infringement Notice

We are very aware that it's typical to use Google and/or other providers to search for ideas when designing artwork. However, it is extremely important that all of your submissions are created entirely by you and are not copied from another's work. If you are using other artwork as a reference, please ensure that your submission is changed sufficiently to be clear and obvious that it is indeed your work. This is extremely important, not just for ethical reasons, but also for legal reasons when we are implementing something onto our site. Thank you!


Contest Prizes

The following are scheduled to be the prizes for this contest. Please note, these are subject to change. However, we would not do so without a good reason to change them.

Winners
(Players who have their designs picked)
Prizes: [Peerless Avatar Token] x1, 3-Visible Fall Festival Themed Pet of Choice (2-Visible if Majestic) x1, Mystical Essence of Choice x2

All Participants
(With valid entries)
Prizes: [Fabled Brew Catalyst] x1, [Mystery Brew Catalyst] x2, [Premium Vial Holder] x3, [Box of Brewing Supplies] x1, [Box of Brewing Agents] x2, [Legendary Avatar Item (Fall - Retired)] x1, [Chocolate Coin] x1,000
EvilNapkin
Level 75
Master Sylestiologist
Joined: 12/16/2020
Threads: 36
Posts: 284
Posted: 8/31/2022 at 5:12 PM
Post #2
Shadow/Void/Nightmare Draeyl

Gallery




without the chains



without the genes

CeruleanCrow
Level 75
High Warlord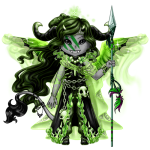 Joined: 2/23/2017
Threads: 85
Posts: 1,721
Posted: 8/31/2022 at 5:16 PM
Post #3
White-breasted Nuthatch
Novathesylveon
Level 75
Guardian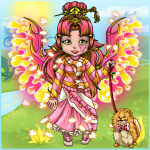 Joined: 12/7/2021
Threads: 6
Posts: 68
Posted: 8/31/2022 at 5:16 PM
Post #4
These Are My Sea Bunny Traits :D
G1-Sea Bunny Spots
M1-Sea Bunny Tail
M2-Sea Bunny Fluff
M3-Sea Bunny Ears/Antennae


This is what it could look like with color


This is a Sea Bunny, they are super cute <3

Eclipsedmoon
Level 55
Fancy Pants
Joined: 8/19/2022
Threads: 14
Posts: 225
Posted: 8/31/2022 at 5:36 PM
Post #5
Art Dump for more info






Steampunk nephini:



G1: Steampunk model Marker, G2: Steampunk techchip, G3: Steampunk Flair Markings, M1: Steampunk glider M2: Steampunk tech helm and Tail, M3: Steampunk tech essence



The wings themselves are supposed to be made out of a paper like material, while they are framed with leather, the wing guards are supposed to be metal along with the cogs. the shoulderblade cover thats covering the leather and cogs is supposed to be metal too






Withought Genes:



Withought Mutations:



Color code:

Water Sprite Ryo


b]

M1: Water sprite rings




Its supposed to look like water rings and bubbles



M2: Tattered water Sprite cloak
The cloak is supposed to be a ransparent and made of silk but a design imprint of a a waterfall or rolling fog. (i couldnt decide on one design so i included both)
M3: Tattered water Sprite jewerly
Its supposed to be metal and llok similar to the lupora elven jewerly
but consist of waves and jems
Haunted doll zolnixi
M1: patched Haunted doll
Its supposed ton resemble a patchwork doll
M2: Pins n' Needles
its supposed to have a few pins and needles, did diff needes just incase one looks better than the other
M3: More patches
Sugar Skull Areidini


Withough Sugar skull essences:

M3: Sugar Scull Essence





snow drop fairy magic lupora



Inspiration:


Robotic Kelpari: full peice
Magical Lotus Vulnix: full peice:
Edited By Eclipsedmoon on 9/11/2022 at 2:45 AM.
Jakecastaway
Level 72
The Artistic
Joined: 3/6/2016
Threads: 11
Posts: 226
Posted: 8/31/2022 at 6:47 PM
Post #6
Voidborn
Level 75
Guardian of the Realm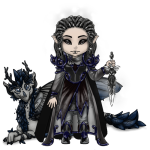 Joined: 3/5/2022
Threads: 15
Posts: 79
Posted: 8/31/2022 at 7:05 PM
Post #7
Rose flower for Faeloras




Also added a G2 Trait. Glowing side spots/freckles




There're 3 or 4 traits in this Nyt pic. The iridescent, sparkle/glitter petal wings in purple with a different hue tip to make it multicolor(just like the Feathered Crystal Wings that Vulnyx has). Then there's the Blue/green G1 that is a mix of two colors to create a dynamic effect. The lines are clusters of dots basically, and the solid parts have inverted dots. The Pink/orange is the G2 version of the G1.



Monster of the Deep Kelpari mutations(resubmit)

-Double fins with fin collar
-Rocky protrusions and monstrous tail fin
-Extra eyes and spike teeth



Zolnixi(resubmit)So, I really like the bulbori G2 tiger's eye effect and so this is inspired by the glass coloring look. This would be a G3 where the nixi is supposed to look like they're cracking and the spots underneath where pieces "fell off" would have that cool glass coloration of the G2 bulb I mentioned. TBH I would like this trait to be on every sylesti, lol.



Half bird half insect idea. Second pair of wings, butterfly-inspired design, change in the head and tail extensions. The wings and extensions could be semi-transparent? The more sparkle/glimmer/shiny the better



Cracked Ryori, "Fissures". Whole body cracks with smoke/light shooting from it.



FluffLuff



Two Genes for Nephini. The purple could be a G1 or G3? The pink is a G2

Edited By Voidborn on 9/18/2022 at 6:52 PM.
Ximph
Level 75
The Sweet Tooth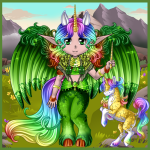 Joined: 11/3/2015
Threads: 47
Posts: 1,178
Posted: 8/31/2022 at 7:08 PM
Post #8
A Qitari Design, the mane, tail and leg poofs inspired by Vanner horses and the ribbons/scarfs are sort of a dancer outfit for them.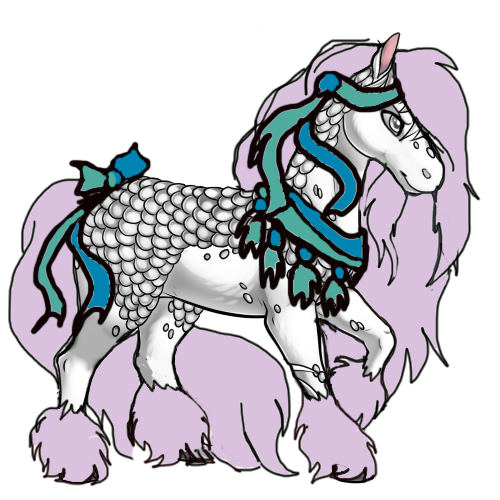 Agilupa
Level 75
Guardian of the Realm
Joined: 11/18/2018
Threads: 17
Posts: 434
Posted: 8/31/2022 at 7:09 PM
Post #9
So first, we have a "cat-fish" kelpari trait set. I thought it would be funny. Like the kirin set, it only appears in M2 and M3.


I apologize for the formatting strangeness, Imgur is refusing to work with me today.

Next is Water Ripples on G2 for the Vulnyx. Not only does it look kinda cool, it also provides an alternative to magma runes appearing on other pets.



Then again, the Dwarrow set for the Qitari. I just think it's fun and funky, and there's no traits involving dwarves yet.



Finally, my masterpiece for the season- the Night Rider traits for the faelora! I was inspired by the headless horseman, so here we are! I have the male with the G2 and G3 traits first.


Next is the male again, but now with the M1, M2, and M3 traits.


Then the female in different colors, with G2, M1, M2 and M3! This is so y'all can see both the gender differences and how the G2 interacts with the Mutations.

Rocketshipdown
Level 67
Joined: 7/27/2021
Threads: 9
Posts: 40
Posted: 8/31/2022 at 8:30 PM
Post #10
I designed a Draeyl gene based off of the stripes of an Australian Water Dragon


Edited By Rocketshipdown on 8/31/2022 at 8:34 PM.
Go to Page:
1, 2, 3, 4, 5, 6, 7
Go to Top
This Page loaded in 0.047 seconds.
Terms of Service | Privacy Policy | Contact Us | Credits | Job Opportunities
© Copyright 2011-2022 Sylestia Games LLC.
All names and logos associated with Sylestia are Trademarks of Sylestia Games LLC.
All other trademarks are the property of their respective owners.
For questions, comments, or concerns please email at Support@Sylestia.com.