Overview
Stables
Hatchery
Inventory
Wardrobe
Referrals
Settings
Seasonal Festival
World Map
Generator
Breeding Grounds
Nurturing Grounds
Party
Task Log
Mission Log
Quest Log
Themed Pet Codex
Player Trades
Trade Broker
Currency Exchange
Eggling Auction
Pick A Door
Official Games
Un-Official Games
Jinxie's Jamboree
Festival Shop
Diamond Shop
Avatar Shop
Scale Shop
Inbox
Forums
Community Polls
Advanced Search
October 1st, 2022

109 Online
4:57 PM
Advanced Search




Active Players on Sylestia
Category
Total
Yesterday
Players
3,246
530
Sylestia Pet Data
Category
Total
Yesterday
Pets
7,340,310
1,192
Generated
565,384
17
Captured
1,090,217
54
Bred
5,684,685
1,121
Statistics updated daily at midnight
Recent Announcements
Thread
Posted
Labor Day Diamond Sale Sep 1 Faelora Revamp Update Aug 30 New Feature: Festival.. Aug 17 Summer Festival Pet Tr.. Aug 15 Summer Festival Overvi.. Aug 11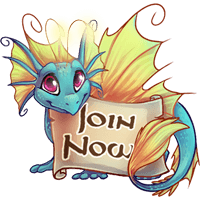 Forum Index > Official Games and Contests > 2022 Fall Festival - Pet Trait Design
Page 3
1, 2, 3, 4, 5, 6, 7
Go to Page:
Author
Thread Post
Frostedleaves
Level 73
The Perfectionist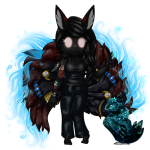 Joined: 4/14/2021
Threads: 16
Posts: 57
Posted: 9/1/2022 at 5:13 PM
Post #21


Festive Fall/Cozy Fall Zolnixi Traits
Traits: G2 Pumpkin Spice Swirls, M1 Falling Leaves, M2 Pumpkin Mask
The male would have the same traits. The color palette would stay around these colors provided. Also, I traced over the original artists work of the Zolnixi so I could get the color down since I couldn't find a transparent version of the Zolnixi
Britters
Level 71
The Eggstraordinaire
Joined: 8/25/2014
Threads: 166
Posts: 2,017
Posted: 9/1/2022 at 5:51 PM
Post #22
I'd love to get some new ideas added to the list but might as well keep resubmitting these for now. Let's see what happens!

Eye/Seeing Eye/Eye Spot/Seer - Ferrikki G3

Striking Cape - Puffadore M1
Warbler - Aurleon G1 or G2

So I'm showing a reference picture for this one because my art skills are so poor. I added streaks to the tail since I felt like the marking was a little sparse with just the chest bit.

Edited By Britters on 9/4/2022 at 12:07 PM.
Chikoo12007
Level 72
The Artistic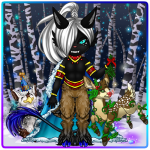 Joined: 9/12/2013
Threads: 33
Posts: 291
Posted: 9/2/2022 at 3:06 AM
Post #23
Merdeer

A unique aquatic set of deer ears with shark fins. Long flowing aquatic deer mane. Topped off by a unique pattern for this beautiful aquatic deer. Creating new species of kelpari.


Ferret Ferriki




A bandit patterned ferret trait. Ferret fur feathers for extra mischief. Completed with Ferret bubbles of fun!
Was looking for a fun then for Halloween. What better then a bandit Ferret.


Werewolf Queen Lupora




Werewolf crown complete with moon and star. Werewolf fangs for extra candy munching power. And a Werewolf stripes pattern. All young Werewolf Luporas are born with. More of a fall idea I got and truly fell in love with.


Norfolk Roadster Quitari




Based off a real horse called the Norfolk roadster tri color. Complete with a Norfolk roadster Mohawk style mane and a Norfolk roadster horse tail. With a Norfolk roadster tri-colored fur pattern. Norfolk roadster fur tufts.
One of my fave horse I'd love to see added as traits in the game.


Haunted Kirin ryori




Another fall idea inspired by the legendary kirin. A kirin horn trait. A unique kirin tail and kirin hooves trait. Completed with an Erie kirin eye for spookyness. And kirin bubbles for a mystical treat.


Autumn Breeze Zolnixi




More simplistic design. A autumn Breeze bow set. With a unique fur pattern. Under belly would be a separate color trait and the top coat would be as well similar to a husky. With another trait with uneven socks. With one paw only the toes are colored. Completed with a Autumn breeze lower jaw pattern to go with the uneven socks.
SerenityEather
Level 75
High Priest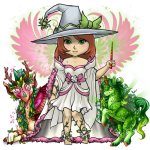 Joined: 7/19/2014
Threads: 15
Posts: 587
Posted: 9/2/2022 at 6:19 PM
Post #24
I love the Neph wings and Vene flames!
The wings look good on our danger noodle, and the flames synergize well with the mutations the venes already have.
I like the feathers on the Lup, and the striping on the Qit is nice. I love colorful genes that pull from multiple her slots.
Spottedskunk
Level 47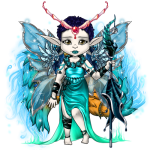 Joined: 7/31/2017
Threads: 2
Posts: 13
Posted: 9/2/2022 at 7:01 PM
Post #25
Clowncore Zolnixi

(I'm struggling with inserting images, so here's a Google Drawing with them on it instead)

https://docs.google.com/drawings/d/1xyTNsOXNxYfePCUwSzbry6ji5HPlUkRPsOG06yE4Xn0/edit?usp=sharing
Edited By Spottedskunk on 9/2/2022 at 7:05 PM.
Aphelion
Level 75
Fright Master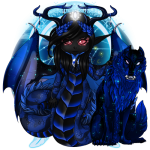 Joined: 5/14/2016
Threads: 113
Posts: 9,828
Posted: 9/3/2022 at 2:01 AM
Post #26
I have risen from my hiatus to resubmit my goth puff design - maybe since it's spooky season it'll have a chance this time?

Rosethorn Puffadore
Vully
Level 70
Omniscient Sculptor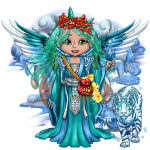 Joined: 5/15/2022
Threads: 4
Posts: 57
Posted: 9/3/2022 at 3:41 AM
Post #27

Nebula scales with the gene colour as white


Corgi
Gene colour b97835


1. Corgi legs in white
2.corgi tail in white
3. Corgi ears in white
Edited By Vully on 9/9/2022 at 10:44 AM.
SerenityEather
Level 75
High Priest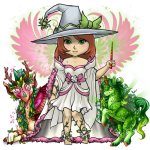 Joined: 7/19/2014
Threads: 15
Posts: 587
Posted: 9/3/2022 at 6:36 PM
Post #28
Stygian Riverman Ferrikki set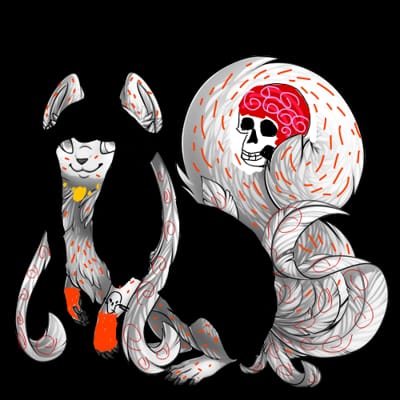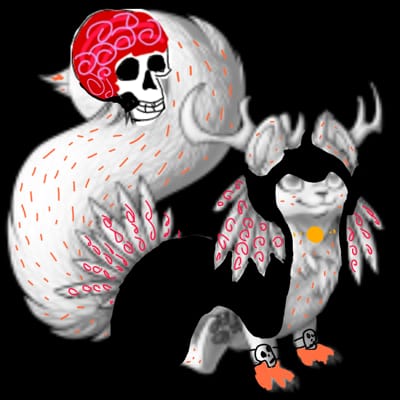 G1: Styx Soul Sabling
G2: Mnemosyne Swirl
G3: Lethe Aura
M1: Skull Orb
M2: Charon's Cloak

The G1 I imagine small spatterings along the belly and tail, but the front Paws are almost solidly stained.
The G2 are swirls along the feathers. These have a faint Aura that fades into an auxiliary color.
The G3 I imagine kind of a galactic color swirls with the same spirals also swirling in it as the G2. This could cover the whole Skull.
M1 is a simple crystalline Skull Orb. Even spookier, it could be a Sylesti skull.
For the M2, I imagine it being more billowy, the hood almost completely obscuring the eyes. The eyes glow beneath the Cloak menacingly. The Cloak should be a bit tattered, and possibly spattered with an auxiliary color. At the neck is a gold chain with a coin hanging at the center, referencing Charon demanding payment for ferrying the living across the river Styx. At the wrist are small Skull charms.

Clearly heavily inspired by Greek mythology; primarily the riverman, Charon; and the rivers of the underworld. It feels appropriately spooky for the fall festival.

Apologies for the black background. I don't know why the app did that, as it wasn't black in-app.
Edited By SerenityEather on 9/4/2022 at 1:12 AM.
Dinkyrabbit
Level 75
The Tender
Joined: 5/27/2020
Threads: 9
Posts: 91
Posted: 9/4/2022 at 9:45 AM
Post #29
Imperial Red Panda Set Morkko
All together
Edited By Dinkyrabbit on 9/4/2022 at 9:55 AM.
Catinheadlights
Level 75
The Perfectionist
Joined: 3/3/2017
Threads: 16
Posts: 360
Posted: 9/4/2022 at 6:15 PM
Post #30
More rikki fire traits

Go to Page:
1, 2, 3, 4, 5, 6, 7
Go to Top
This Page loaded in 0.046 seconds.
Terms of Service | Privacy Policy | Contact Us | Credits | Job Opportunities
© Copyright 2011-2022 Sylestia Games LLC.
All names and logos associated with Sylestia are Trademarks of Sylestia Games LLC.
All other trademarks are the property of their respective owners.
For questions, comments, or concerns please email at Support@Sylestia.com.