Home
Overview
Stables
Hatchery
Inventory
Wardrobe
Referrals
Settings
Seasonal Festival
World Map
Generator
Breeding Grounds
Nurturing Grounds
Party
Task Log
Mission Log
Quest Log
Themed Pet Codex
Player Trades
Trade Broker
Currency Exchange
Eggling Auction
Pick A Door
Official Games
Un-Official Games
Jinxie's Jamboree
Festival Shop
Diamond Shop
Avatar Shop
Scale Shop
Inbox
Forums
Community Polls
Advanced Search
December 9th, 2022

121 Online
1:12 AM
Advanced Search




Active Players on Sylestia
Category
Total
Yesterday
Players
3,279
692
Sylestia Pet Data
Category
Total
Yesterday
Pets
7,465,200
2,285
Generated
580,115
284
Captured
1,105,203
115
Bred
5,779,840
1,886
Statistics updated daily at midnight
Recent Announcements
Thread
Posted
PSA: Harassment and Bu.. Dec 5 2022 Stocking Stuffer Dec 1 2022 Advent Calendar Dec 1 New Feature: Trait Ext.. Nov 22 Black Friday Extravaga.. Nov 22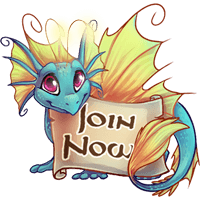 Forum Index > Official Games and Contests > 2022 Spring Festival - Avatar Dress Up
Page 1
1, 2, 3, 4, 5
Go to Page:
Author
Thread Post
Faiona
Level 75
Nature Walker
Site Administrator
Joined: 12/17/2012
Threads: 449
Posts: 4,656
Posted: 5/13/2022 at 11:15 AM
Post #1
Avatar Dress Up



Rules

No Reserving Posts

Please do not ping me unless you have a question.

1. Visit the Wardrobe and create your own SpringThemed Character. You can choose any items or styles, even ones that you don't own, and the Character you create can be anything - it does not have to necessarily be 'you'.

2. You must submit exactly 1 image of your design.

A Player Guide on How to Obtain Image URLs

3. You must write a short description or story to go along with your Character.

4. Please do not re-use any previous Avatar Dress Up submissions. You must create a new Character.

5. Please do not steal or use other players' Characters. You must create this Character on your own. Blatant copying of other players' Character will disqualify you from winning and may even ban you from future Forum Games. Please create your own Character.

6. The due date for submitting your entry is by the end of the Spring Festival.


Prizes

Everyone's submissions will be judged by Krinadon and I where we will select First, Second, and Third place winners based on creativity, effort, and appeal.

All participants will also receive a small prize including the Title: Fancy Pants.

Have fun and enjoy!


1st Place

Prize(s): Free Stable, [Peerless Avatar Token] x1, 3-Visible Spring Festival Themed Pet of Choice (2-Vis if Majestic) OR Garden Seed of Choice, [Premium Fertilizer Bag] x2, [Box of Gardening Supplies] x1, [Large Basket of Enrichments] x10



Hiraeth
2nd Place
Prize(s): Free Stable, [Majestic Seed Pouch] x1 OR [Fabled Seed Pouch] x1, [Premium Fertilizer Bag] x1, [Box of Gardening Supplies] x1, [Large Basket of Enrichments] x10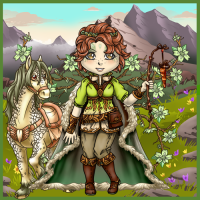 Anemochory

GoldGryphon

Malas120
3rd Place
Prize(s): Free Stable, [Mystery Seed Pouch] x1, [Regular Fertilizer Bag] x2, [Large Basket of Enrichments] x5

Alexanderc489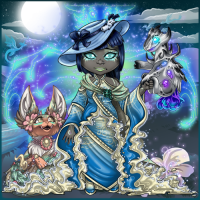 Heilix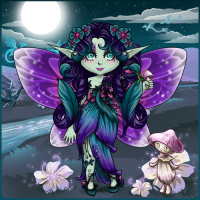 Savynn
All Participants
With valid submissions
Prize(s): Title: Fancy Pants, [Mystery Seed Pouch] x1, [Regular Fertilizer Bag] x1, [Large Basket of Enrichments] x3, [Decorated Eggs] x300
Edited By Krinadon on 6/16/2022 at 6:02 PM.
Faiona
Level 75
Nature Walker
Site Administrator
Joined: 12/17/2012
Threads: 449
Posts: 4,656
Posted: 5/13/2022 at 2:58 PM
Post #2
This thread has been moved to: Official Games and Contests.
Katty
Level 75
Trickster
Joined: 4/16/2018
Threads: 169
Posts: 3,507
Posted: 5/13/2022 at 6:40 PM
Post #3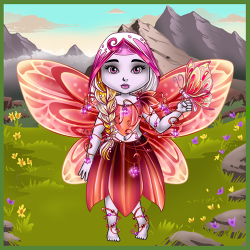 Winnira the fairy Sends her flocks of butterflies to harvest the pollen in surrounding flowers while she gets the batter of a spring cake ready. Collecting berries and fruits she gets ready for a huge spring party she will throw for her family
Edited By Kaitt on 5/13/2022 at 8:42 PM.
Snowdrop
Level 75
Brosilla's Minion
Joined: 10/13/2020
Threads: 54
Posts: 630
Posted: 5/13/2022 at 7:03 PM
Post #4
~Wisteria the Nymph~


An nymph who lives out her days in the lush land under Astryl's Vale, helping Sylestians and Sylestis alike who find themselves lost. Wisteria lives in a little clearing full of fairies next to a placid waterfall, close to the village full of huts. She has dedicated her life to tending to the land and the people and lives peacefully with her fairy friends.
Arcaneapathy
Level 70
The Artistic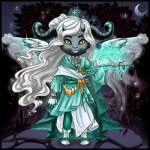 Joined: 11/13/2018
Threads: 34
Posts: 470
Posted: 5/14/2022 at 10:01 PM
Post #5


Greetings! I am Thistle, Goat Goddess of Spring. I see you've lost your way? No worries, I've a compass for a heart; I can get you home in no time. Just follow me....
BellaSara
Level 75
Benevolent Brewer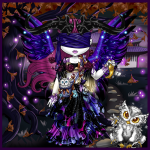 Joined: 5/2/2022
Threads: 51
Posts: 255
Posted: 5/15/2022 at 11:44 AM
Post #6
With a spring in her step she plays a stunning song on her flute. Frolicking through the fields spinning as she goes. Calling to the flowers letting them know its time to grow. Colors burst from the ground as they bloom and blossom. Her tail and ears twitch with joy and glee.
Hiraeth
Level 75
Crystalline Cleaver
Joined: 7/14/2015
Threads: 179
Posts: 2,592
Posted: 5/15/2022 at 12:51 PM
Post #7

Lotus Witch, Indira
Centuries ago, this woman discovered a special type of lotus flower. It grew solely in a pond in the deepest of woodlands, and was the shade of a pink sunset. Its powers granted her eternal life and the ability to grow beautiful flowers. She lives deep in the woods where she found the lotus, surrounded by flora and fauna.
Edited By Hiraeth on 5/30/2022 at 8:46 PM.
Agilupa
Level 75
Collector of Souls
Joined: 11/18/2018
Threads: 18
Posts: 466
Posted: 5/15/2022 at 2:08 PM
Post #8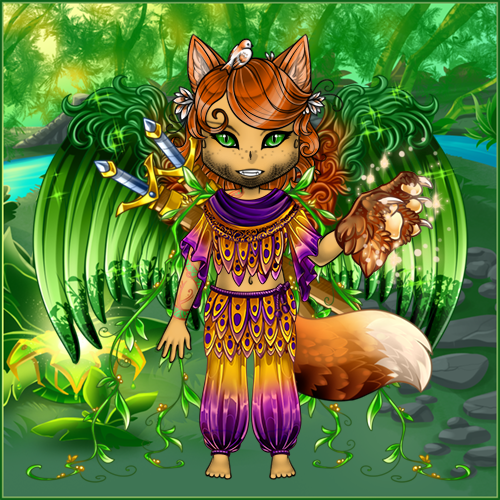 (Sorry it took so long to get back to this, I was in a car accident)

Foxglove was lonely. He was so, so lonely. As one of the many flower fairies in Ver Forest, it was his responsibility to usher in springtime so the plants and animals could grow properly. Foxglove wasn't bad at his job, but he wasn't exceptional either. His capabilities had nothing to do with why everyone avoided him though. He watched, desolate, as the other flower fairies whirled and giggled, like the eddies of a brooke dyed in bright colors.
'That will never be me.' He thought morosely. 'Oh, oh, that I were one of them!'

For you see, Foxglove was not like the other flower fairies. Not only did he have ears, a tail, and sharp teeth, Foxglove was also a poisonous flower. So no other fairy ever wanted to touch him. he really couldn't remember a time when anyone hadn't screamed if they brushed against him on accident. He frowned, standing from where he had sat in the shadows. Stretching out his wings, Foxglove went back to his job. As he was adding nutrients into the soil to allow plants to grow, one of the other fairies who was playing slammed into him.

"AHHH!" She screamed.

Foxglove jerked away from her. "Are you alright?" He yelped, concerned.

"Of course not!" Sneered the Daffodil. " I had to touch a disgusting, toxic thing like YOU. Why are you even allowed to live here? No one wants you."

Foxglove choked on his breath. He knew, in the back of his mind, that what Daffodil said was true. None of the other flower fairies wanted him here. They had always avoided him, glaring and throwing stones when he got too close.

"...but... but this is my home..." He whispered, close to tears. "Is it really? You're not even a real flower fairy." Daffodil scoffed, tossing her long golden hair. Just look at your ears and tail. Why were you even born?"

Foxglove let out a sob. He threw himself into the air, desperate to get as far away from this meadow he had lived his whole life in as possible. He crashed past branches and thorns, ignoring the blood now mixing with his tears. Away. He had to get away. Anywhere but there was fine, really. Suddenly, Foxglove slammed into a warm body. "Ugh!" He cried. "Whoa there, you're going awful fast!" said the stranger holding him. Foxglove looked up to meet the stranger's eyes, which were a pretty yellow. "You... you're not hurt?"

The stranger laughed, his deep voice rumbling in his chest and shaking Foxglove. "Kid, you're tiny! How could you possibly hurt me?" "I'm poisonous! Everyone hates me!" The stranger snorted. "Kid, I'm Wolfsbane. You can't really be more poisonous than me." "Did they get rid of you too?" Foxglove murmered, wiping away the rest of his tears. Wolfsbane smiled. "Sure, the other flower fairies didn't really like me or my friends. But that's only because they don't understand our importance. Our job isn't to bring spring, but to protect the others and the forest. That's what poisonous flowers are for, after all. Protection. And it seems to me that you'd make a mighty fine guardian, kid." "Really?" Said Foxglove, eyes wide. "Really. Come with me, and I'll introduce you to the others. Yarrow can patch you up, and Brugmansia will baby you like no tomorrow."

Many years passed since Foxglove took Wolfsbane's hand. Now, Foxglove is a proud and powerful guardian of Ver Forest. He stands strong, eyes and blades sharp, to protect what truly was his home from any danger that might befall it. He had found where he was meant to be, and Foxglove was no longer lonely.
Edited By Agilupora on 5/19/2022 at 10:00 AM.
Kivoichi
Level 75
Champion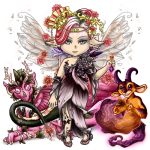 Joined: 10/2/2021
Threads: 51
Posts: 966
Posted: 5/15/2022 at 4:05 PM
Post #9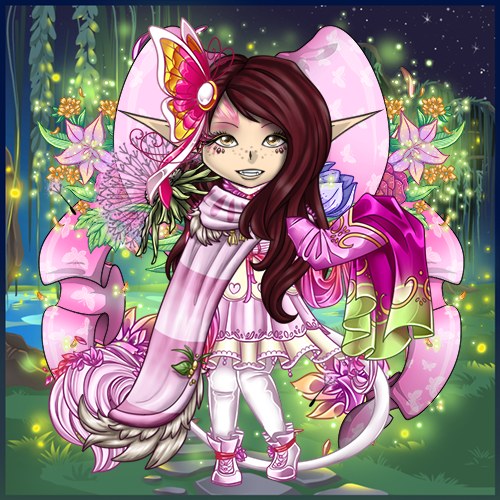 Aurora is a spring fairy who tries her best to please all Sylestians. As one of the many guardians of Spring, she makes sure everyone get their fair share of love. Every year, as people gather around the garden and hunt for eggs, Aurora tends the fairies who drop occasion rewards to people who luckily come across them. She's always disguised as a regular human; anyone who encounters her or recognizes her is sure granted to great power and awards, if they can please her well. She is always accompanied by her butterfly (which, for the sake of privacy and protection, disguises as Aurora's hairclip), Dawn, who specially delivers awards to Sylestians that win Aurora over.
Edited By Kivoichi on 5/23/2022 at 1:02 AM.
Eternalsilver
Level 75
Grand Protector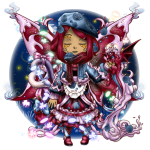 Joined: 2/16/2021
Threads: 14
Posts: 836
Posted: 5/15/2022 at 7:49 PM
Post #10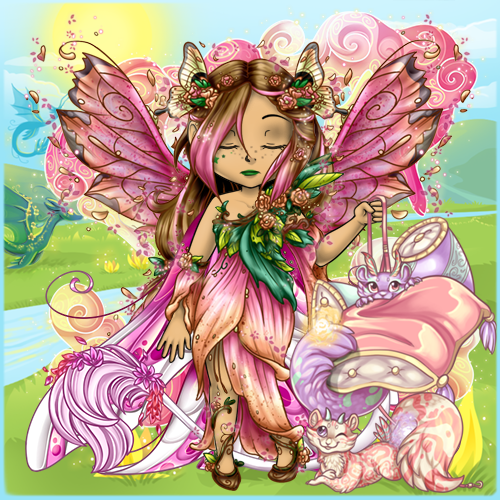 A beautiful maiden awaits
Wisps of cloud drift behind her,
Wondering their fate

Dapper she is, with elaborate flowers and petals
They adore and adorn her,
She could not be nettled.

However, there is an exception
For when she is awakened, and woe betide the poor mortal,
Tis the end of hibernation.

She sleeps amongst the flowers, her cushions in tow,
The maiden sleepwalks and murmurs,
Her rikkis follow wherever she goes

Animals follow her example, sleeping soundly
She gives them dreams of life, of love, of freedom
Her helpers, the rikkis, tend to them delightedly

The dozing creatures did not become starved;
For the energetic rikkis made sure they were not harmed
Instead, recharged

And so they dream til spring begins dying
Until the maiden lifts the veil of dreams, and, sighing
Allows the animals to awake to the sun, shining

They stretch, refreshed, minds clear
And the maiden disappears
Until next year.

Edited By Eternalsilver on 6/7/2022 at 8:12 AM.
Go to Page:
1, 2, 3, 4, 5
Go to Top
This Page loaded in 0.054 seconds.
Terms of Service | Privacy Policy | Contact Us | Credits | Job Opportunities




© Copyright 2011-2022 Sylestia Games LLC.
All names and logos associated with Sylestia are Trademarks of Sylestia Games LLC.
All other trademarks are the property of their respective owners.
For questions, comments, or concerns please email at Support@Sylestia.com.