Overview
Stables
Hatchery
Inventory
Wardrobe
Referrals
Settings
Seasonal Festival
World Map
Generator
Breeding Grounds
Nurturing Grounds
Party
Task Log
Mission Log
Quest Log
Themed Pet Codex
Player Trades
Trade Broker
Currency Exchange
Eggling Auction
Pick A Door
Official Games
Un-Official Games
Jinxie's Jamboree
Festival Shop
Diamond Shop
Avatar Shop
Scale Shop
Inbox
Forums
Community Polls
Advanced Search
May 25th, 2022

166 Online
11:31 AM
Advanced Search




Active Players on Sylestia
Category
Total
Yesterday
Players
3,245
587
Sylestia Pet Data
Category
Total
Yesterday
Pets
7,072,065
3,004
Generated
536,130
288
Captured
1,057,487
537
Bred
5,478,448
2,179
Statistics updated daily at midnight
Recent Announcements
Thread
Posted
Spring Festival Pet Tr.. May 14 Spring Festival Overvi.. May 14 Ancient Temple - The 4.. May 8 Diamond Shop Update Apr 18 Regarding Frequent Log.. Apr 18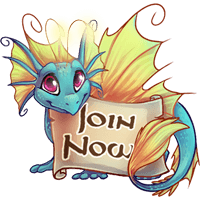 Forum Index > News and Announcements > Regarding Frequent Log-Outs
Page 2
1, 2
Go to Page:
Author
Thread Post
Faeyla
Level 75
Snazzy Sparkler
Joined: 10/11/2014
Threads: 29
Posts: 1,069
Posted: 4/18/2022 at 1:42 PM
Post #11
I honestly thought it was done on purpose with the new update, since it only logged me out when I was idle for several hours. A lot of programs do that. It never logged me out while I was playing (which has happened in the past).
Teefa85
Level 75
Crystalline Cleaver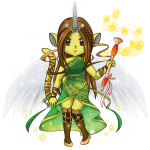 Joined: 1/28/2013
Threads: 10
Posts: 822
Posted: 4/18/2022 at 1:53 PM
Post #12
Thanks for the heads up. Two weeks will definitely be plenty of time since I play on two different devices and thus am logging out between sessions anyway! I'm glad when I go afk to do other things I won't keep having to go back to where I was.
Zanny
Level 51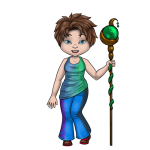 Joined: 3/19/2022
Threads: 8
Posts: 40
Posted: 4/18/2022 at 4:37 PM
Post #13
thanks for update at least it good to know i am not the only one. I was honestly about to message an admin to see what was going on. Thankfully i don't have to know.
Stardust610
Level 60
Fancy Pants
Joined: 1/27/2022
Threads: 6
Posts: 117
Posted: 4/18/2022 at 6:41 PM
Post #14
thanks a lot! This was really helpful! I was starting to get worried...
Mysticalhexanes
Level 73
The Kind-Hearted
Joined: 8/8/2021
Threads: 11
Posts: 63
Posted: 4/19/2022 at 5:59 AM
Post #15
Thank you for keeping us in the loop, and for coming up with a solution that should help in the meantime while the real problem is still being investigated. Technology is so complicated, sometimes even a seemingly simple change can lead to mysteries to solve...
Orcastration
Level 70
Fishy
Joined: 11/1/2018
Threads: 307
Posts: 33,178
Posted: 4/19/2022 at 10:55 PM
Post #16
Thanks, Krin
i honestly didn't notice since I switch between multiple devices so often lol but good to know
Blackfinswampert
Level 75
Warden of Umbra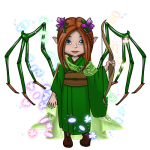 Joined: 4/4/2022
Threads: 1
Posts: 6
Posted: 4/22/2022 at 6:48 AM
Post #17
Yeesh, that sounds crazy. Ty for working on it. It does at least seem improved, though I did just have to relog after about four days. Honestly willing to work with that rather than multiple times a day.
Go to Page:
1, 2
Go to Top
This Page loaded in 0.021 seconds.
Terms of Service | Privacy Policy | Contact Us | Credits | Job Opportunities
© Copyright 2011-2022 Sylestia Games LLC.
All names and logos associated with Sylestia are Trademarks of Sylestia Games LLC.
All other trademarks are the property of their respective owners.
For questions, comments, or concerns please email at Support@Sylestia.com.