Overview
Stables
Hatchery
Inventory
Wardrobe
Referrals
Settings
Seasonal Festival
World Map
Generator
Breeding Grounds
Nurturing Grounds
Party
Task Log
Mission Log
Quest Log
Themed Pet Codex
Player Trades
Trade Broker
Currency Exchange
Eggling Auction
Pick A Door
Official Games
Un-Official Games
Jinxie's Jamboree
Festival Shop
Diamond Shop
Avatar Shop
Scale Shop
Inbox
Forums
Community Polls
Advanced Search
August 15th, 2022

133 Online
1:52 PM
Advanced Search




Active Players on Sylestia
Category
Total
Yesterday
Players
3,445
495
Sylestia Pet Data
Category
Total
Yesterday
Pets
7,239,681
2,374
Generated
552,161
81
Captured
1,076,307
526
Bred
5,611,198
1,767
Statistics updated daily at midnight
Recent Announcements
Thread
Posted
Summer Festival Overvi.. Aug 11 Patriotic Event Pet Tr.. Jul 1 Patriotic Event Overvi.. Jul 1 Change to Pet Public S.. Jun 8 Spring Festival Pet Tr.. May 14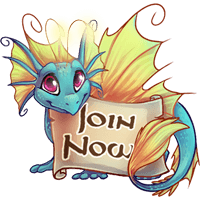 Forum Index > News and Announcements > Sylestia's 9th Anniversary
Page 1
1, 2, 3
Go to Page:
Author
Thread Post
Krinadon
Level 75
Guardian of the Realm
Site Administrator
Joined: 12/17/2012
Threads: 966
Posts: 13,647
Posted: 12/17/2021 at 12:00 PM
Post #1
Today marks nine whole years since the original launch of Sylestia; all the way back on December 17th of 2012. It is crazy to think that it has already been so long. It's also crazy to see how much Sylestia has grown since then.

Any player who has logged in or created an account at any point from December 17th, 2020 through December 16th, 2021 has received a special token of appreciation. Be sure to check your Player Trades for that!

We first want to thank everyone who has supported us throughout all of these years - we absolutely would not still be here without the immense support of countless players from all over the world. It never ceases to humble us to see the outpouring of support week after week, month after month. So thank you so much!

Overall, I know progress hasn't been the best over the past few years, but I do believe that Sylestia is now finally turning a corner and I am very excited to see what 2022 will bring. There are a lot of major projects finally converging and I do think that 2022 will very likely be our final full year in a beta state.

Here are some highlights of what we are hoping to get released in 2022:

-Final dungeons for the Ancient Temple within the Lost Grove

-New Hatchery page with updated features and mechanics

-New Breeding Grounds with tons of updates and new features for players to utilize

-Pet Broker system to handle the sales/renting of Pets amongst players

-Miscellaneous projects, such as a new Pet Genetics page (haven't exactly figured out what I want to do about this. Atm, work has been a hybrid of just a new separate Genetics page and an entirely new Profile page. So, TBD on this one, but it's just an example of a smaller project being worked on)

-Faelora Revamp being finished


All in all, this upcoming year should bring about a lot of constant updates and new features. We are very excited to dive into these and get them released out to players. Some of them are long overdue!

Thank you again for everyone's support throughout all of these years. We are truly excited to continue having everyone along for this journey as we continue growing and evolving Sylestia!


As a side note regarding the Winter Festival, I am not sure I will be able to get everything ready by a decent time today. I have been out of town this past week and don't return until December 19th. This unfortunately makes it a bit harder for me to get things done as quickly as I can from home.

Most everything with the Festival is pretty much ready to go, I just am trying to finish putting all the pieces together. If I don't feel as if I can get the Festival enabled by 4 PM today, I will push it back until tomorrow between 12 - 4 PM. You can keep an eye on the MOTD banner for further updates regarding this.
Aghubbs
Level 75
The Fortuitous
Joined: 9/3/2017
Threads: 35
Posts: 628
Posted: 12/17/2021 at 12:01 PM
Post #2
Thank you so much for everything Krin! We appreciate you lots and I've definitely enjoyed seeing this site grow during my time here :)
Possumhands
Level 70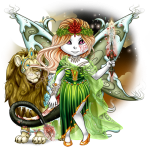 Joined: 11/12/2021
Threads: 3
Posts: 44
Posted: 12/17/2021 at 12:06 PM
Post #3
Thank you for the very informative updates Krinadon!
Guardianofmagic
Level 67
The Kind-Hearted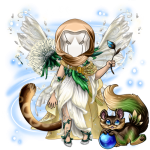 Joined: 9/26/2017
Threads: 16
Posts: 125
Posted: 12/17/2021 at 12:06 PM
Post #4
Thank you for all your hard work. It's so good to see so many people enjoy Sylestia, it's truly a community. I'm sure the winter festival will be super fun as well, and take some well-deserved rest too, Krin!
Wolfcat111
Level 70
Warden of Umbra
Joined: 7/9/2018
Threads: 10
Posts: 205
Posted: 12/17/2021 at 12:07 PM
Post #5
Happy anniversary Sylestia!
These changes sound amazing (I havent been on much before recently as well, so I didnt even know Faelora were getting revamped) and Im excited to see what they look like when implemented!
Typhlosion
Level 75
Warden of Umbra
Joined: 2/9/2013
Threads: 327
Posts: 7,054
Posted: 12/17/2021 at 12:08 PM
Post #6
Thank you for making the best game Ive ever known, Krin.
Gravenflame
Level 75
Warden of Umbra
Joined: 11/30/2020
Threads: 15
Posts: 318
Posted: 12/17/2021 at 12:12 PM
Post #7
Thank you Krin! This is a good distraction from serious tech problems with my finals, so yay for that!
Mysticalhexanes
Level 73
The Kind-Hearted
Joined: 8/8/2021
Threads: 11
Posts: 63
Posted: 12/17/2021 at 12:36 PM
Post #8
I appreciate all of the hard work and effort that has gone into this amazing game. I only just started playing Sylestia a few months ago, but I have been playing online pet sims like this for many years. I tried so many. And without a doubt, this is the very best one I've come across. It has the most balanced features, a wonderful community, is a genuine joy to play, and it always has something new to explore!

I wish I had discovered it back when it first launched, but at least I've found it now. I hope it continues to become more widely recognized. Keep up the excellent work!

Happy Holidays,

~ MysticalHexanes
Ximph
Level 75
The Sweet Tooth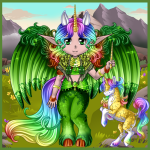 Joined: 11/3/2015
Threads: 47
Posts: 1,174
Posted: 12/17/2021 at 12:37 PM
Post #9
Congratulations on an amazing nine years Krin! I love the site, and I love that you keep us all well informed! Enjoy the holidays!
Mythnomer
Level 75
Omniscient Gardener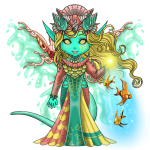 Joined: 6/2/2018
Threads: 25
Posts: 363
Posted: 12/17/2021 at 12:48 PM
Post #10
Congrats on 9 years the up coming projects look exciting!
Go to Page:
1, 2, 3
Go to Top
This Page loaded in 0.032 seconds.
Terms of Service | Privacy Policy | Contact Us | Credits | Job Opportunities
© Copyright 2011-2022 Sylestia Games LLC.
All names and logos associated with Sylestia are Trademarks of Sylestia Games LLC.
All other trademarks are the property of their respective owners.
For questions, comments, or concerns please email at Support@Sylestia.com.