Overview
Stables
Hatchery
Inventory
Wardrobe
Referrals
Settings
Seasonal Festival
World Map
Generator
Breeding Grounds
Nurturing Grounds
Party
Task Log
Mission Log
Quest Log
Themed Pet Codex
Player Trades
Trade Broker
Currency Exchange
Eggling Auction
Pick A Door
Official Games
Un-Official Games
Jinxie's Jamboree
Festival Shop
Diamond Shop
Avatar Shop
Scale Shop
Inbox
Forums
Community Polls
Advanced Search
May 19th, 2022

186 Online
4:54 PM
Advanced Search




Active Players on Sylestia
Category
Total
Yesterday
Players
3,177
601
Sylestia Pet Data
Category
Total
Yesterday
Pets
7,053,713
2,775
Generated
534,217
201
Captured
1,053,488
821
Bred
5,466,008
1,753
Statistics updated daily at midnight
Recent Announcements
Thread
Posted
Spring Festival Pet Tr.. May 14 Spring Festival Overvi.. May 14 Ancient Temple - The 4.. May 8 Diamond Shop Update Apr 18 Regarding Frequent Log.. Apr 18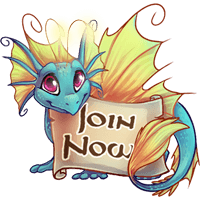 Forum Index > News and Announcements > Sylestia's 9th Anniversary
Page 3
1, 2, 3
Go to Page:
Author
Thread Post
Amethystx
Level 71
Sweet Solver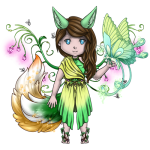 Joined: 11/16/2018
Threads: 7
Posts: 126
Posted: 12/17/2021 at 7:20 PM
Post #21
Congrats!! and thanks for the gift!
Kitsunegamergal
Level 36
The Kind-Hearted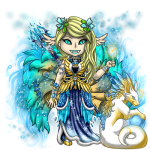 Joined: 8/21/2021
Threads: 40
Posts: 126
Posted: 12/17/2021 at 9:02 PM
Post #22
Your amazing, Krindon! You an your partner!
Varyntha
Level 72
Maze Runner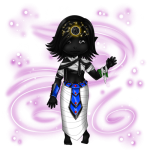 Joined: 9/3/2014
Threads: 22
Posts: 1,541
Posted: 12/18/2021 at 6:43 AM
Post #23
Happy Anniversary here too!! <3
Thank you for being here all these years! I hope Sylestia continues for many years to come! <3 <3 <3
Lyonid
Level 74
The Kind-Hearted
Joined: 11/2/2021
Threads: 0
Posts: 9
Posted: 12/18/2021 at 11:39 AM
Post #24
Damn, congrats on the nine years. I want to make sure to say that you telling us about those future changes is very reassuring and gives me lots of motivation to stay here. Please keep all of this up. This community is absolutely wholesome!
Cuchulainn
Level 72
Trickster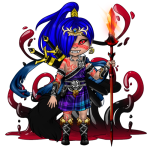 Joined: 10/30/2019
Threads: 1
Posts: 28
Posted: 12/18/2021 at 11:46 AM
Post #25
-New Breeding Grounds with tons of updates and new features for players to utilize

I can not wait for this. Sometimes it's hard to find certain mates in the shuffle of things, being a hoarder. I am hoping it's something to do in the ways of making that easier than cycling through the whole list. Even if the list were alphabetically in order it be a huge help. Or themed sectioned off from none themed. Exciting featured for the new year!

Thank you!
Taptothebeat
Level 68
The Sweet Tooth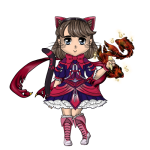 Joined: 1/12/2013
Threads: 201
Posts: 3,607
Posted: 12/18/2021 at 3:36 PM
Post #26
happy 9th!
Cerberus
Level 74
Trickster
Joined: 7/12/2013
Threads: 167
Posts: 2,864
Posted: 12/19/2021 at 4:29 AM
Post #27
Oh man....I can't believe this and I am getting so sentimental over here right now.......

I've been on here for 8 years now and it feels like yesterday! I am so proud of how sylestia has grown!!!!!!!!!!!!!!!!!!!!
Mooncat93
Level 60
The Kind-Hearted
Joined: 10/19/2021
Threads: 2
Posts: 13
Posted: 12/19/2021 at 9:15 PM
Post #28
Thank you for all you do for this site! Even if I've only been here for a few months, I already feel like a member of the community. This site honestly is one of my favorite things nowadays, and I look forward to seeing what else the future holds.
Go to Page:
1, 2, 3
Go to Top
This Page loaded in 0.019 seconds.
Terms of Service | Privacy Policy | Contact Us | Credits | Job Opportunities
© Copyright 2011-2022 Sylestia Games LLC.
All names and logos associated with Sylestia are Trademarks of Sylestia Games LLC.
All other trademarks are the property of their respective owners.
For questions, comments, or concerns please email at Support@Sylestia.com.