Overview
Stables
Hatchery
Inventory
Wardrobe
Referrals
Settings
Seasonal Festival
World Map
Generator
Breeding Grounds
Nurturing Grounds
Party
Task Log
Mission Log
Quest Log
Player Trades
Trade Broker
Currency Exchange
Eggling Auction
Pick A Door
Official Games
Un-Official Games
Jinxie's Jamboree
Festival Shop
Diamond Shop
Avatar Shop
Scale Shop
Inbox
Forums
Community Polls
Advanced Search
September 24th, 2021

75 Online
1:12 AM
Advanced Search




Active Players on Sylestia
Category
Total
Yesterday
Players
3,184
598
Sylestia Pet Data
Category
Total
Yesterday
Pets
6,591,926
1,206
Generated
500,423
17
Captured
1,003,147
58
Bred
5,088,356
1,131
Statistics updated daily at midnight
Recent Announcements
Thread
Posted
IP Safeguard Changes Sep 23 Lost Grove Training Gr.. Sep 22 Avatar Hair Update Sep 22 Labor Day Diamond Sale.. Sep 2 New Avatar Outfit Cate.. Aug 22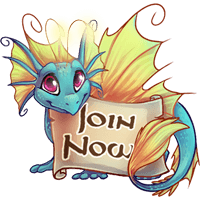 Forum Index > Official Games and Contests > 2021 Summer Festival - Franken Pet
Page 1
1, 2, 3... 35, 36, 37
Go to Page:
Author
Thread Post
Faiona
Level 64
Nature Walker
Site Administrator
Joined: 12/17/2012
Threads: 401
Posts: 4,498
Posted: 8/8/2021 at 3:12 PM
Post #1
How Franken Pet Works:

I will ask for a color, gene, species, sex, etc to fill in the generator slots. For the colors I need the COLOR HEX...you can get that from the preview generator on the site...obviously, it's best to pick out some colors beforehand. This game moves fast.

The first person to answer for each slot will 'win' that round and get their selected choice inputted in that slot. Once all the slots are filled I will then go to the generator and create the pet that everyone has made together. I'll then randomized everyone that participated and whoever wins gets the pet.

If you win a slot please sit out for the remainder of that round, so that means you can only win one slot per game. You also may not edit your post or post multiple answers in one post. Everyone that participates though, whether or not you win a slot still has a chance of winning the pet.


Next Game Time: 8/8/21 - 3:30pm Sylestia Time - Round Finshed

Next Game Time: 8/9/21 - 3:45PM Sylestia Time


Eye Color:041C29 - Silverstream616
Color 1: 5AED9A - Teefa85
Color 2: BD6B39 - Arcanesketches
Color 3: DB0066 - Aelingalathynius
Gene Color 1: DEADFA - GoldGryphon
Gene Color 2: 73D1C9 - Bobcat
Gene Color 3: EDD6CF - Lostwords13
Accent Color 1: 7dad88 - Aerimistress
Mutation Color 1: FFEDCF - Anemochory
Mutation Color 2: 2De8e4 - Crystalkey
Mutation Color 3: 9FF5E0 - Dinnerbone
Accent Color 2:
Gene 1:
Gene 2:
Gene 3: Magma Runes - Cececat
Mutation 1:
Mutation 2: Petal Wings - Tigress
Mutation 3: Quad Horns - Hersheykitten
Species: Lighira - Savynn
Gender: Male - Ephemeral


Edited By Faiona on 8/9/2021 at 3:22 PM.
Faiona
Level 64
Nature Walker
Site Administrator
Joined: 12/17/2012
Threads: 401
Posts: 4,498
Posted: 8/8/2021 at 3:31 PM
Post #2
Alright here we go.... the first question....what species is our pet going to be? :D
Savynn
Level 70
Nature Walker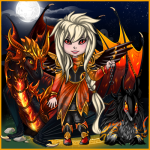 Joined: 12/18/2012
Threads: 182
Posts: 4,140
Posted: 8/8/2021 at 3:31 PM
Post #3
lighira
Silverstream616
Level 70
The Kind-Hearted
Joined: 7/3/2015
Threads: 111
Posts: 5,830
Posted: 8/8/2021 at 3:31 PM
Post #4
Puff
Teefa85
Level 70
The Fortuitous
Joined: 1/28/2013
Threads: 9
Posts: 792
Posted: 8/8/2021 at 3:31 PM
Post #5
Morkko
GoldGryphon
Level 70
Guardian of the Realm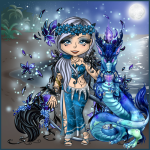 Joined: 1/28/2014
Threads: 73
Posts: 4,161
Posted: 8/8/2021 at 3:31 PM
Post #6
Griffi
Tigress
Level 70
Nature Walker
Joined: 5/17/2015
Threads: 327
Posts: 9,002
Posted: 8/8/2021 at 3:31 PM
Post #7
puff
Arcanesketches
Level 70
Guardian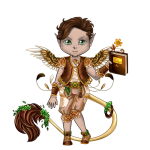 Joined: 2/3/2020
Threads: 9
Posts: 107
Posted: 8/8/2021 at 3:31 PM
Post #8
Ny'vene
Mikazukichan
Level 70
The Artistic
Joined: 1/28/2014
Threads: 292
Posts: 8,860
Posted: 8/8/2021 at 3:31 PM
Post #9
Lighira
Hundenelsker
Level 70
Fright Master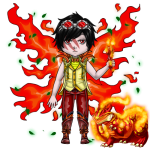 Joined: 11/17/2013
Threads: 23
Posts: 1,944
Posted: 8/8/2021 at 3:31 PM
Post #10
lighira
Go to Page:
1, 2, 3... 35, 36, 37
Go to Top
This Page loaded in 0.012 seconds.
Terms of Service | Privacy Policy | Contact Us | Credits | Job Opportunities
© Copyright 2011-2021 Sylestia Games LLC.
All names and logos associated with Sylestia are Trademarks of Sylestia Games LLC.
All other trademarks are the property of their respective owners.
For questions, comments, or concerns please email at Support@Sylestia.com.