Overview
Stables
Hatchery
Inventory
Wardrobe
Referrals
Settings
Seasonal Festival
World Map
Generator
Breeding Grounds
Nurturing Grounds
Party
Task Log
Mission Log
Quest Log
Player Trades
Trade Broker
Currency Exchange
Eggling Auction
Pick A Door
Official Games
Un-Official Games
Jinxie's Jamboree
Festival Shop
Diamond Shop
Avatar Shop
Scale Shop
Inbox
Forums
Community Polls
Advanced Search
September 24th, 2021

81 Online
12:57 AM
Advanced Search




Active Players on Sylestia
Category
Total
Yesterday
Players
3,184
598
Sylestia Pet Data
Category
Total
Yesterday
Pets
6,591,926
1,206
Generated
500,423
17
Captured
1,003,147
58
Bred
5,088,356
1,131
Statistics updated daily at midnight
Recent Announcements
Thread
Posted
IP Safeguard Changes Sep 23 Lost Grove Training Gr.. Sep 22 Avatar Hair Update Sep 22 Labor Day Diamond Sale.. Sep 2 New Avatar Outfit Cate.. Aug 22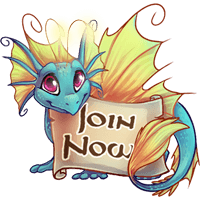 Forum Index > Official Games and Contests > Patriotic Event - Twitter Giveaway
Page 1
1, 2, 3
Go to Page:
Author
Thread Post
Krinadon
Level 70
Guardian of the Realm
Site Administrator
Joined: 12/17/2012
Threads: 903
Posts: 12,970
Posted: 7/6/2021 at 4:04 PM
Post #1
We are having another Twitter Giveaway in celebration of the Patriotic Event! This is a very simple and easy contest where all you have to do is Retweet the following post for a chance to win! You will need to have a Twitter account in order to Retweet our Tweet.

The winner will receive a 3-Visible Patriotic Event Themed Pet of their choice and also be able to choose any 3 Traits they want, including Restricted Traits! The winner will also receive 2,000 Diamonds.

This giveaway will end at midnight (end of day) on Sunday, July 11th.

Below is the Tweet that you have to Retweet for a chance to win!

https://twitter.com/Sylestia_Game/status/1411776057011810307

Edited By Krinadon on 7/6/2021 at 4:07 PM.
Aspenanimations
Level 70
Trickster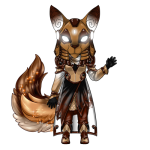 Joined: 10/3/2019
Threads: 86
Posts: 2,664
Posted: 7/6/2021 at 4:07 PM
Post #2
rip the people who have no social medias
AliceHearts
Level 70
Guardian of the Realm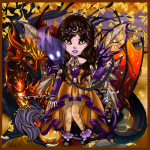 Joined: 8/26/2013
Threads: 226
Posts: 5,759
Posted: 7/6/2021 at 4:11 PM
Post #3
wow that is something, would be amazing but still not going to greate a twitter account, one social media junkjared is more then enough XD becaus realy noting social about any of those platforms
Lively
Level 70
Knight
Joined: 6/6/2018
Threads: 43
Posts: 468
Posted: 7/6/2021 at 4:16 PM
Post #4
Retweeted!!! Good luck everyone!!
Esc890
Level 70
Majestic Brewmistress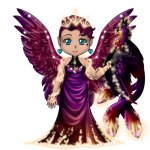 Joined: 10/8/2020
Threads: 82
Posts: 3,018
Posted: 7/6/2021 at 4:17 PM
Post #5
Yeah :(
Slytherin7
Level 70
The Perfectionist
Joined: 4/12/2019
Threads: 58
Posts: 877
Posted: 7/6/2021 at 4:22 PM
Post #6
Tried making a junk account on Twitter just for this giveaway, they're demanding a phone number and requesting they share my Twitter account with all my contacts.
Eh nevermind I found a way to get it to not send to my contacts, I'm an idiot

For those of us who don't have/can't sign up for Twitter, would you possibly consider running a giveaway on something like Instagram instead?
Edited By Slytherin7 on 7/6/2021 at 4:48 PM.
Hysteriantics
Level 70
Wondrous Witch
Joined: 10/18/2018
Threads: 21
Posts: 1,228
Posted: 7/6/2021 at 4:36 PM
Post #7
I thought there was an option to use your email instead?
That's how I made my account.
(Unless it differs depending on browser/device)
Quailking
Level 70
Trickster
Joined: 9/11/2020
Threads: 28
Posts: 851
Posted: 7/6/2021 at 5:09 PM
Post #8
I tried to set up account for this giveaway they demanded phone (i have no phone) and have no idea how to not add phone. so if you know a way i to not that would be much appreciated
Leah9531
Level 44
Fancy Pants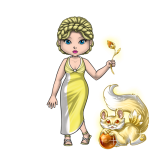 Joined: 2/10/2021
Threads: 47
Posts: 347
Posted: 7/6/2021 at 5:26 PM
Post #9
I ReTweeted!
Frecklesdabunny
Level 61
Majestic Sculptor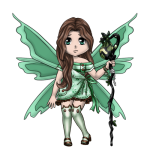 Joined: 12/4/2020
Threads: 10
Posts: 31
Posted: 7/6/2021 at 6:43 PM
Post #10
Retweeted- though I'm going to be out of town from the 11th-17th, so if I did win, that's why I wouldn't respond until then.
Edited By Frecklesdabunny on 7/6/2021 at 6:44 PM.
Go to Page:
1, 2, 3
Go to Top
This Page loaded in 0.016 seconds.
Terms of Service | Privacy Policy | Contact Us | Credits | Job Opportunities
© Copyright 2011-2021 Sylestia Games LLC.
All names and logos associated with Sylestia are Trademarks of Sylestia Games LLC.
All other trademarks are the property of their respective owners.
For questions, comments, or concerns please email at Support@Sylestia.com.