Overview
Stables
Hatchery
Inventory
Wardrobe
Referrals
Settings
Seasonal Festival
World Map
Generator
Breeding Grounds
Nurturing Grounds
Party
Task Log
Mission Log
Quest Log
Player Trades
Trade Broker
Currency Exchange
Eggling Auction
Pick A Door
Official Games
Un-Official Games
Jinxie's Jamboree
Festival Shop
Diamond Shop
Avatar Shop
Scale Shop
Inbox
Forums
Community Polls
Advanced Search
September 24th, 2021

77 Online
1:48 AM
Advanced Search




Active Players on Sylestia
Category
Total
Yesterday
Players
3,184
598
Sylestia Pet Data
Category
Total
Yesterday
Pets
6,591,926
1,206
Generated
500,423
17
Captured
1,003,147
58
Bred
5,088,356
1,131
Statistics updated daily at midnight
Recent Announcements
Thread
Posted
IP Safeguard Changes Sep 23 Lost Grove Training Gr.. Sep 22 Avatar Hair Update Sep 22 Labor Day Diamond Sale.. Sep 2 New Avatar Outfit Cate.. Aug 22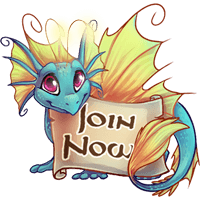 Forum Index > Official Games and Contests > 2021 Summer Festival - Pet Trait Design
Page 4
1, 2, 3, 4, 5
Go to Page:
Author
Thread Post
Torey
Level 70
Sylestiologist
Joined: 12/29/2017
Threads: 51
Posts: 508
Posted: 5/21/2021 at 6:13 PM
Post #31
Circus Lion Set

M1 - Lion Tail
M2 - Circus Garb
M3 - Lion Mane

Possible color allocation:

Edited By Torey on 5/23/2021 at 8:20 PM.
Limor
Level 70
The Kind-Hearted
Joined: 7/5/2016
Threads: 276
Posts: 18,811
Posted: 5/22/2021 at 2:55 AM
Post #32

((so sorry for the ping))

-- Deer Antlers --
m3



-- Cardinal --
g1



-- Points/Pointed/Siamese --
g2

Edited By Limor on 6/8/2021 at 1:02 AM.
Stormdragon21
Level 70
Trickster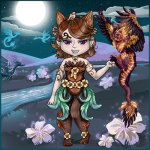 Joined: 8/1/2016
Threads: 9
Posts: 214
Posted: 5/23/2021 at 4:06 PM
Post #33
Kelpari: Bioluminescence



(Blue is the eye color, red is the trait color)
Malas120
Level 70
The Whimsical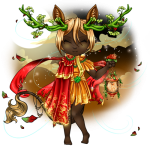 Joined: 10/9/2013
Threads: 158
Posts: 5,547
Posted: 5/23/2021 at 8:45 PM
Post #34
My mouse drawing skills are not that great but I had an idea and wanted to go ahead and get something drawn up.

I call the design, war cover. It has a headpiece and a body/torso piece. I had a hard time doing it for the male but that only cause his pose is different than females. Along with it I have mana runes, based mostly off of henna and whatever way my mouse flowed lol.




This is cover by itself. I based it on some pictures of elephant armor I saw. The pattern is plain cause my skills are lacking. Those triangle things are supposed to be tassles...yeah.




Then the runes by themself.


Eainai
Level 70
The Kind-Hearted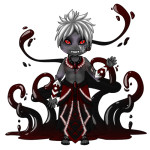 Joined: 6/26/2018
Threads: 8
Posts: 256
Posted: 5/23/2021 at 10:07 PM
Post #35
Mist walker Nix. Red is eye color, green is the color of the mutation slot it's in, and blue is one of the accent colors. Since I can't draw mist (the lightest green) very well, just picture the sylvorpa's spooky fog mutation, but localized to the legs & feet. Also I'm too lazy to draw the male counterpart...

Mysticfoxwolf
Level 39
Fancy Pants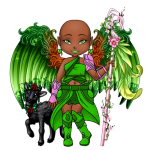 Joined: 3/2/2021
Threads: 22
Posts: 373
Posted: 5/25/2021 at 8:05 AM
Post #36


Solar wings:

Slot: M2
Colors:
EC=fffa8b (Yellow)
M2=FFFFFF (White)

Chain necklace:

Slot: M3
Colors:
M3=858585 (Grey)
EC=fffa8b (Yellow)
Incantamentum
Level 70
Joined: 11/25/2020
Threads: 6
Posts: 171
Posted: 5/25/2021 at 1:03 PM
Post #37
Stripes - m2


Butterfly set
G1 - Butterfly Markings
M2 - Butterfly Wings
M3 - Butterfly Bracelets


(Without mutations)


(Realized the feathers were incomplete)
Arial set
G1 - Arial Swirls
M1 - Arial Wings
M3 - Arial Winglets


Snowy Owl set
G1 - Snowy Owl Bars
M2 - Snowy Owl Talons
M3 - Snowy Owl Wings


(Without Mutations)

Edited By Incantamentum on 6/8/2021 at 10:30 PM.
Sorikkun
Level 61
Trickster
Joined: 2/14/2020
Threads: 166
Posts: 7,024
Posted: 5/25/2021 at 4:05 PM
Post #38
Zolnixi - Pearl Regalia

Slot : M2
Colour hex used : FFFDD0

There should be a sort of gold dust/shimmer thing around the pearls as well, which might be nice, as well as upswept golden diadem-like wing-shaped things on the pearl headdress-part.





Might edit later to add more or add details.
Anemochory
Level 70
Guardian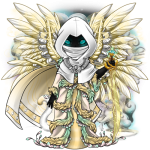 Joined: 8/29/2016
Threads: 145
Posts: 1,358
Posted: 5/26/2021 at 9:43 AM
Post #39
I don't know if I'll have the time to do new traits, so here are some I'm resubmitting!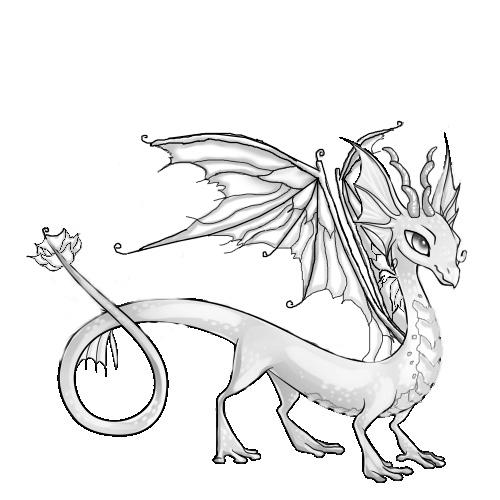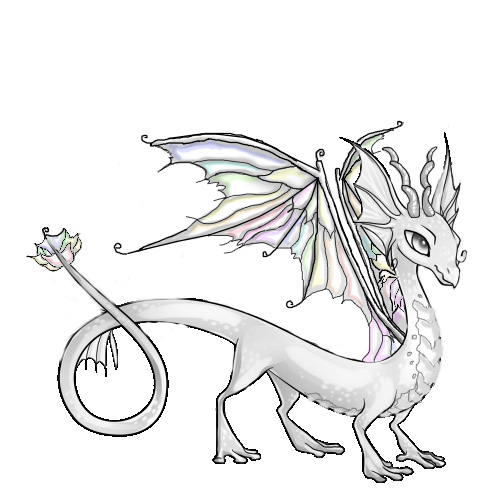 My Dragon or Fairy Dragon Nephini set. I'm going to keep resubmitting this one, because it's my favorite. I've revamped it now with an optional subtle rainbow gene. The wings are inspired by stained glass as well as fairy wings.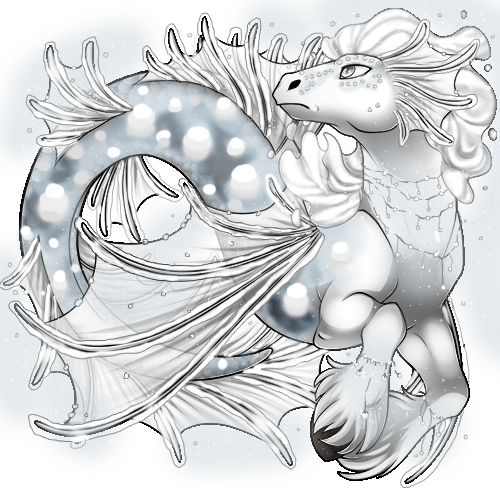 This is the complete opposite of a summer themed trait set, but it's a good set, so I'll stick it here for now.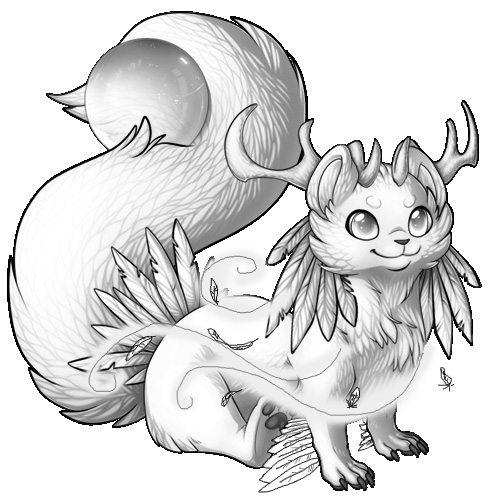 Ferrikki Leg Feathers and Feather Dust. (I can draw this better; I'll try to get to it.)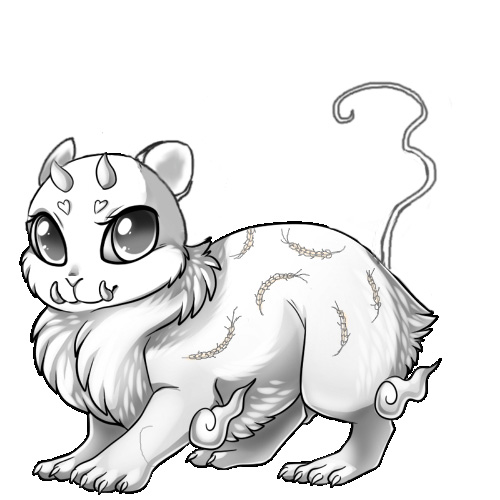 Harvest mouse Luffox set (same note as Rikki)
Edited By Anemochory on 5/29/2021 at 7:13 PM.
Ephemeral
Level 70
Guardian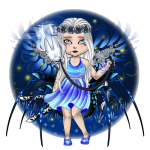 Joined: 11/29/2016
Threads: 167
Posts: 4,848
Posted: 5/26/2021 at 1:09 PM
Post #40
Mystic Armor for Rikkis
Male: Outfit (M2) // Head Ornaments (M3)
Female: Outfit (M2) // Head Ornaments (M3)


Might add more later :P am trash at naming stuff also lol
Edited By Ephemeral on 5/26/2021 at 6:03 PM.
Go to Page:
1, 2, 3, 4, 5
Go to Top
This Page loaded in 0.012 seconds.
Terms of Service | Privacy Policy | Contact Us | Credits | Job Opportunities
© Copyright 2011-2021 Sylestia Games LLC.
All names and logos associated with Sylestia are Trademarks of Sylestia Games LLC.
All other trademarks are the property of their respective owners.
For questions, comments, or concerns please email at Support@Sylestia.com.