Overview
Stables
Hatchery
Inventory
Wardrobe
Referrals
Settings
Seasonal Festival
World Map
Generator
Breeding Grounds
Nurturing Grounds
Party
Task Log
Mission Log
Quest Log
Player Trades
Trade Broker
Currency Exchange
Eggling Auction
Pick A Door
Official Games
Un-Official Games
Jinxie's Jamboree
Festival Shop
Diamond Shop
Avatar Shop
Scale Shop
Inbox
Forums
Community Polls
Advanced Search
May 18th, 2021

71 Online
6:09 AM
Advanced Search
Active Players on Sylestia
Category
Total
Yesterday
Players
4,462
686
Sylestia Pet Data
Category
Total
Yesterday
Pets
6,346,079
2,579
Generated
471,468
191
Captured
969,397
952
Bred
4,905,214
1,436
Statistics updated daily at midnight
Recent Announcements
Thread
Posted
Official Sylestia Twit.. May 16 Spring Festival Traits.. May 12 Spring Festival Overvi.. May 12 Easter Event Overview Apr 4 Fortune Event Overview Mar 17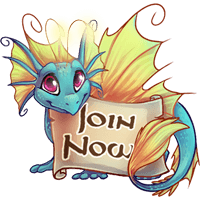 Forum Index > Official Games and Contests > 2021 Week of Love - Create a Love Pair
Page 1
1, 2, 3... 15, 16, 17
Go to Page:
Author
Thread Post
Faiona
Level 64
Nature Walker
Site Administrator
Joined: 12/17/2012
Threads: 387
Posts: 4,424
Posted: 2/12/2021 at 3:25 PM
Post #1
Create a Love Pair


Rules

No Reserving Posts

Please do not ping me unless you have a question.

1. Visit the Generator and create your own Sylesti 'Love Pair'. You can choose any species.

2. You must submit exactly 1 Male and exactly 1 Female of the same species.

3. You must post Sylestia's image URL of the pets that you created. If you do not, you will not qualify to win. (Use the [ IMG] tags please)

A Player Guide on How to Obtain Image URLs

4. Each pet must have NO MORE than 6 Trait Points. Using more than 6 Trait Points will disqualify you from this contest. You can easily confirm how many Trait Points your pets have by looking at this section on the Generator:



In this example, this pet is using 4 Trait Points

5. You cannot select any Restricted Traits for your pets. Restricted Traits are traits that appear in the list as Red Text and have an asterisk. This excludes "Valentine Lace", which is permissible.

6. Please do not steal or use other players' designs. You must create these designs on your own. Blatant copying of other players' designs will disqualify you from winning and may even ban you from future Forum Games. Please create your own designs.

7. The due date for submitting your entry is by the end of the 2021 Week of Love Event.


Prizes

Everyone who participates will be added into a drawing where the winner will have their Love Pair generated and given to them!


Have fun and enjoy!
Edited By Krinadon on 2/16/2021 at 12:15 PM.
Voltairatheporg
Level 70
The Tender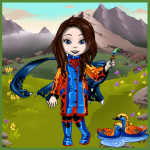 Joined: 4/11/2020
Threads: 9
Posts: 122
Posted: 2/12/2021 at 3:31 PM
Post #2
do they have to look identical?
PhilosopherKing
Level 70
Omniscient Gardener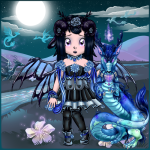 Joined: 10/18/2018
Threads: 16
Posts: 980
Posted: 2/12/2021 at 3:34 PM
Post #3
Candy Hearts
Edited By PhilosopherKing on 2/12/2021 at 4:53 PM.
Fox
Level 70
Sylestiologist
Joined: 3/10/2014
Threads: 335
Posts: 10,028
Posted: 2/12/2021 at 3:34 PM
Post #4
Already had Valentine's themed designs in the works. :P


Dragoil
Level 70
The Fortuitous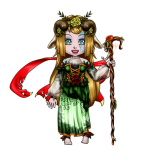 Joined: 2/28/2016
Threads: 164
Posts: 1,816
Posted: 2/12/2021 at 3:35 PM
Post #5
Midnight Love pair

*Note: I don't think they have to be the same traits if memory serves me well, bit If they do Let me know!*


Watercolors
Level 70
The Artistic
Joined: 1/29/2015
Threads: 128
Posts: 2,445
Posted: 2/12/2021 at 3:37 PM
Post #6
Twitterpated Stoat Ferrikkis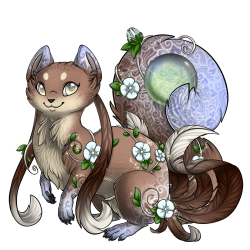 Edited By Watercolors on 2/12/2021 at 3:42 PM.
Catinheadlights
Level 70
The Perfectionist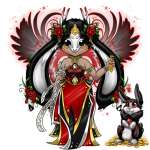 Joined: 3/3/2017
Threads: 5
Posts: 243
Posted: 2/12/2021 at 3:41 PM
Post #7
Nezuchan
Level 70
Sweet Solver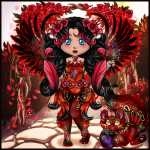 Joined: 12/12/2019
Threads: 7
Posts: 350
Posted: 2/12/2021 at 3:42 PM
Post #8
Valentine's Nephini


Stringworms
Level 63
The Perfectionist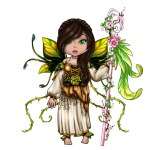 Joined: 12/13/2020
Threads: 74
Posts: 2,213
Posted: 2/12/2021 at 3:46 PM
Post #9
valentines day flowers love pair




hope i did this right :p
Edited By Stringworms on 2/12/2021 at 3:55 PM.
Dewshine
Level 70
Guardian
Joined: 6/11/2018
Threads: 225
Posts: 1,321
Posted: 2/12/2021 at 3:47 PM
Post #10
Love Song Ferrikki


Go to Page:
1, 2, 3... 15, 16, 17
Go to Top
This Page loaded in 0.017 seconds.
Terms of Service | Privacy Policy | Contact Us | Credits | Job Opportunities
© Copyright 2011-2021 Sylestia Games LLC.
All names and logos associated with Sylestia are Trademarks of Sylestia Games LLC.
All other trademarks are the property of their respective owners.
For questions, comments, or concerns please email at Support@Sylestia.com.