Overview
Stables
Hatchery
Inventory
Wardrobe
Referrals
Settings
Seasonal Festival
World Map
Generator
Breeding Grounds
Nurturing Grounds
Party
Task Log
Mission Log
Quest Log
Player Trades
Trade Broker
Currency Exchange
Eggling Auction
Pick a Door
Official Games
Un-Official Games
Jinxie's Jamboree
Festival Shop
Diamond Shop
Avatar Shop
Scale Shop
Inbox
Forums
Community Polls
Advanced Search
November 27th, 2021

119 Online
3:00 AM
Advanced Search




Active Players on Sylestia
Category
Total
Yesterday
Players
3,151
625
Sylestia Pet Data
Category
Total
Yesterday
Pets
6,706,575
2,405
Generated
510,774
788
Captured
1,017,533
244
Bred
5,178,268
1,373
Statistics updated daily at midnight
Recent Announcements
Thread
Posted
2021 Official Changelo.. Nov 24 Black Friday Extravaga.. Nov 23 Ancient Temple - The S.. Nov 22 Site Downtime - 11/19.. Nov 18 Regarding Authenticati.. Nov 13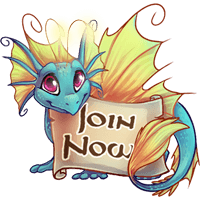 Forum Index > Games, Contests, and Giveaways > Lunemara Bonanza
Page 1
1, 2, 3, 4, 5
Go to Page:
Author
Thread Post
FennTheFeral
Level 74
Trickster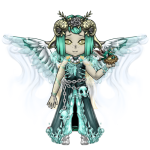 Joined: 8/19/2019
Threads: 44
Posts: 2,106
Posted: 2/10/2021 at 12:51 AM
Post #1
Welcome One
Welcome All
To my next Big Mistake

I've decided to commit myself to the awful experience that is breeding a 4-vis max-stat project with restricted traits. Yay! In the meantime to keep myself entertained and to hopefully gain some people who are interested, I'll be hosting a bunch of mini-contests/games themed around these themed I'm breeding.

The pets in question?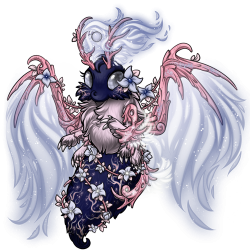 Moonlight Magnolia Lunemara with the Tree Dryad Restricted Set
Because I think they look cool



Most of these contests will just be cheap ways for me to get people invested while you all get free pets, discounts, and maybe some other stuff who knows.

Each game/contest will have its own rules and prizes listed on its respective post, and if you have any questions, shoot me a pm or post it in this forum with a ping for me to look at it, and if I get enough I'll do a QnA section under here.


I don't expect these pets to be done any time soon, I still need to get all the traits visible onto a couple of pairs and then go through the max-stating process, so if a pet is listed as a prize, depending on what's listed, you may want to expect to be waiting a while for that particular reward. However, I will totally keep you guys updated on how the project is going here if enough people are interested.


That being said, enjoy your time perusing my sad excuse for publicity!
FennTheFeral
Level 74
Trickster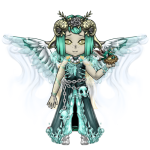 Joined: 8/19/2019
Threads: 44
Posts: 2,106
Posted: 2/10/2021 at 12:51 AM
Post #2
~ Design Contest ~
Because Selling Just One Dichromatic Design for your Max-Stat is Sad.


I have a few ideas for altered color patterns that might look good that will probably be included in the final list of designs for sale, but I'm not the general public, and I don't know what you guys want. So I'm gonna let you all come up with designs you like for this trait set, and let you all vote on which designs you think I should include in my roster.

However, I learned the last time I did one of these that if you're going to set a far off end date, you really need to limit the number of entries people can post. So each of you gets five entries to start, and as time goes on and more people enter, this may be subject to becoming smaller.


Current Set End Date:
September 25th 2021


Prizes will be handed out after voting, which will be another month after that.


Rules

1. 3 designs at most, or else you will be disquallified.*
2. Don't steal other people's designs. This goes for anything, no themed colorations, no color palettes you saw on the generator, nada. If you think the color palette from another themed design would look good with this trait set you may suggest it, but unless you designed that theme, don't claim it as yours.
In that same vein, if you see someone using someone else's design and I missed it, please inform me.
3. Don't attack people's designs. If someone says they're okay with or want criticism, that's another thing, but please pm them about that.
4. Ping. Me. I will ignore your entry if you don't. Even if I ignore your entry, you will still be disqualified if you broke rule 2 and someone informs me.
5. If you didn't win, don't complain, it's rude and doesn't do anyone any good.
6. Post your favorite sylesti after your designs so I know you read the rules.
7. The rules are subject to change at any time. Please keep this in mind.
8. Each participant may win one of the top five prize slots and one runner up slot, but if two of their designs would be in the top five, the lower of their two will automatically become an honorable mention.
9. Have Fun!

*If this rule changes I will ping all current participants to make sure they have the new allowed number of entries, those pinged will have two weeks to update their entries and inform me of which designs they may be removing from their roster. All new posts after this rule is updated will be subject to this rule, regardless of how long the old posts take to update. Any participants who did not update within the two weeks will be disqualified.



Now that that's out of the way, let's talk

Prizes

1st Place
1 Free Max-Stat, Their choice of design
1 Free Max-Stat of their design
500k

2nd-3rd Place
1 Free Max-Stat of their design
200k

4th-5th Place
1 Free Max-Stat of the Original Coloration
50k

Runner-Ups
(for now there will be 5)
10k


All of the top five designs will be included in sales and will get 25% of proceeds from their designs respectively, as well as a 25% discount on their own design if they choose to buy more after this contest.
It should be noted that these designs will not necessarily be for sale once I'm selling max-stats, I will need to save up for the dye kits first.

The top 5 + Runner-Ups get 50% off their first purchase.

And guys, don't pester me about bigger prizes, this is already 1mil in gold + 6 max-stats. I will not be increasing anything except for the number of Honorable Mentions, and that will depend entirely on the number of entries.



Finally, the dreaded

Sign-Up Form

Submissions are now closed, voting will begin shortly


Colorless Male Image for you to copy and paste the link to in the Generator: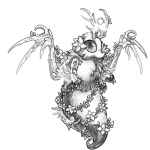 Alright, that's all for this contest. Below I'll have a link to a google doc where I'm keeping all the entries organized so you all can have a look without scrolling through pages and pages of forum. Good luck, and have fun!

Entries List
Edited By Fennimage666 on 10/4/2021 at 7:30 PM.
FennTheFeral
Level 74
Trickster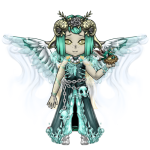 Joined: 8/19/2019
Threads: 44
Posts: 2,106
Posted: 2/10/2021 at 12:52 AM
Post #3
~ Offspring Trait Guessing Game ~
Inspired by Imperium's Leaping Lilypads Thread

The first pair is now breedable! Yay!

The way the game works, each pet will hatch with between 0 and 8 trait points. You all are going to ping me with your guesses. Everyone who's right will be entered into a raffle for either 25k, some philter (gender-swapping, Prisma philter, a dye, genetic disruption, etc), or possibly the infertile pet if they have two or three visible traits.

I don't think I need to add extensive rules, but please be courteous and keep your number of guesses per round to one.

Once the egg has been bred, I'll post a clickable link below this message, so you guys can help it hatch faster.

Hey guys, no one was really interacting with this before, so feel free to yell at me if you want me to run a round.

This round's guesses:

-


Results of Previous Rounds:

-

If anyone is interested in being pinged once this is open, feel free to shoot me a pm or a ping.
Pinglist:
Edited By Fennimage666 on 8/7/2021 at 2:49 PM.
FennTheFeral
Level 74
Trickster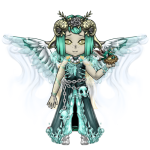 Joined: 8/19/2019
Threads: 44
Posts: 2,106
Posted: 2/10/2021 at 12:52 AM
Post #4
Prize Winners!

Nothing here yet, This'll fill up as time goes on.
Edited By Fennimage666 on 2/10/2021 at 1:57 AM.
FennTheFeral
Level 74
Trickster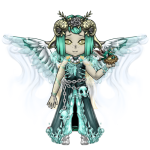 Joined: 8/19/2019
Threads: 44
Posts: 2,106
Posted: 2/10/2021 at 1:57 AM
Post #5
Raffle?
Maybe.
FennTheFeral
Level 74
Trickster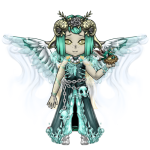 Joined: 8/19/2019
Threads: 44
Posts: 2,106
Posted: 2/10/2021 at 2:01 AM
Post #6
-Open-
WingsOfAmber
Level 70
The Majestic
Joined: 11/8/2015
Threads: 32
Posts: 944
Posted: 2/10/2021 at 1:33 PM
Post #7
Username: WingsOfAmber
User ID: 44853
Entries:
Jungle River Blossoms
Dry Season
Sorikkun
Level 61
Trickster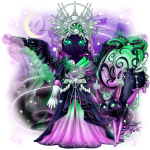 Joined: 2/14/2020
Threads: 171
Posts: 7,198
Posted: 2/10/2021 at 1:55 PM
Post #8
Username : Miroh
User ID : 141006
Your Entries :

~Hidden Woods~
(Fae theme palette - designed by me)



~Shimmering Lake~
(Rikki theme palette - don't know designer)

~That Would Be Enough~
~Black Mamba~
~Stray Kids~
Edited By Miroh on 2/10/2021 at 1:55 PM.
Elune
Level 71
Spooky Shopper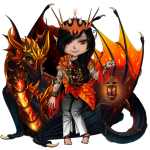 Joined: 2/5/2020
Threads: 17
Posts: 673
Posted: 2/10/2021 at 10:22 PM
Post #9
Username : Elune
User ID : 140706
Your Entries :

Winter Solstice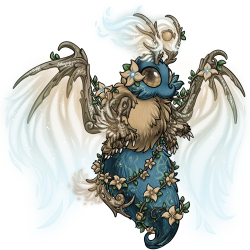 Fall Has Fallen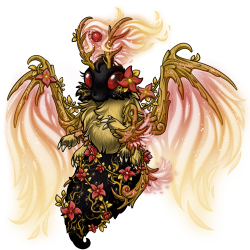 Sunrise




Suggestions: None atm
Other : I don't have one specific, it's too hard to choose lol. But here's one that's just too pickin' cute

Edited By Elune on 9/20/2021 at 10:15 PM.
LuciDatum
Level 70
Ghost Writer
Joined: 4/2/2019
Threads: 43
Posts: 861
Posted: 3/3/2021 at 4:56 AM
Post #10
Username: LuciDatum
User ID: 129163
Your Entries:
River Dryad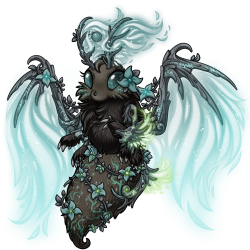 Nocturnal Dryad


Floral Dryad


Forest Fire Dryad


Fountain Statue Dryad


Suggestions (designs not by you that you think would look cool. Please post credit to whoever came up with the color palette): None atm, but I'll likely edit with more later
Other: You like Lunes, yeah? Here's a nice firefly design I'm gonna throw in the themed contest for fall ^^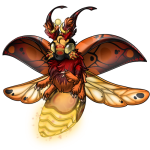 Edited By LuciDatum on 3/3/2021 at 5:05 AM.
Go to Page:
1, 2, 3, 4, 5
Go to Top
This Page loaded in 0.042 seconds.
Terms of Service | Privacy Policy | Contact Us | Credits | Job Opportunities
© Copyright 2011-2021 Sylestia Games LLC.
All names and logos associated with Sylestia are Trademarks of Sylestia Games LLC.
All other trademarks are the property of their respective owners.
For questions, comments, or concerns please email at Support@Sylestia.com.