Overview
Stables
Hatchery
Inventory
Wardrobe
Referrals
Settings
Seasonal Festival
World Map
Generator
Breeding Grounds
Nurturing Grounds
Party
Task Log
Mission Log
Quest Log
Player Trades
Trade Broker
Currency Exchange
Eggling Auction
Pick A Door
Official Games
Un-Official Games
Jinxie's Jamboree
Festival Shop
Diamond Shop
Avatar Shop
Scale Shop
Inbox
Forums
Community Polls
Advanced Search
June 16th, 2021

133 Online
12:08 PM
Advanced Search



Active Players on Sylestia
Category
Total
Yesterday
Players
3,808
600
Sylestia Pet Data
Category
Total
Yesterday
Pets
6,409,349
1,812
Generated
479,936
305
Captured
984,473
106
Bred
4,944,940
1,401
Statistics updated daily at midnight
Recent Announcements
Thread
Posted
More Sylestia Merchand.. May 31 Nytekrie Themed Change.. May 30 Memorial Day Weekend S.. May 27 Advanced Search Update May 25 Official Sylestia Twit.. May 16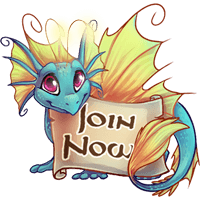 Forum Index > News and Announcements > Winter Festival Overview
Page 6
1, 2, 3, 4, 5, 6
Go to Page:
Author
Thread Post
Krinadon
Level 70
Guardian of the Realm
Site Administrator
Joined: 12/17/2012
Threads: 877
Posts: 12,780
Posted: 1/26/2021 at 3:32 PM
Post #51
Link: https://www.sylestia.com/forums/?thread=95384&page=5#50
Author: Ironwolf
Time Posted: 1/26/2021 at 3:23 PM
Krin i haven been on for a few days i was wondering can i receve the items from the calander meaning i wasint on for a few days?


To claim the Advent Calendar prizes, you must have claimed them on the day of the prize unless you have purchased the Premium Advent Calendar, in which you can claim the prizes at any time up until the end of the Festival.
Ironwolf
Level 57
The Perfectionist
Joined: 10/17/2019
Threads: 0
Posts: 27
Posted: 1/26/2021 at 3:33 PM
Post #52
Oh ok amd thats going to be a proble! Since my parents dont like me useing real money to buy things on online games like this


And thanks for the help I appreciate it
Edited By Ironwolf2017 on 1/26/2021 at 3:34 PM.
Alison280
Level 70
Snow Wars Mastermind
Joined: 7/23/2018
Threads: 150
Posts: 6,976
Posted: 1/26/2021 at 7:36 PM
Post #53
One of my "Box of Ice Sculpting Supplies" are the supplies and additives from the Summer Fest. I didn't open the box yet :)


Edited By Alison280 on 1/26/2021 at 9:23 PM.
Krinadon
Level 70
Guardian of the Realm
Site Administrator
Joined: 12/17/2012
Threads: 877
Posts: 12,780
Posted: 1/27/2021 at 1:14 AM
Post #54
Link: https://www.sylestia.com/forums/?thread=95384&page=6#53
Author: Alison280
Time Posted: 1/26/2021 at 7:36 PM
One of my "Box of Ice Sculpting Supplies" are the supplies and additives from the Summer Fest. I didn't open the box yet :)




Yea. It was a mistake. You can just click the trash can icon to remove it.

The actual item was sent a little bit after the erroneous one.
Dragoil
Level 70
The Artistic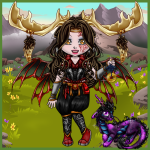 Joined: 2/28/2016
Threads: 166
Posts: 1,847
Posted: 1/27/2021 at 12:28 PM
Post #55
Ah!!! That's what that one is ok ignore pm XD
Go to Page:
1, 2, 3, 4, 5, 6
Go to Top
This Page loaded in 0.015 seconds.
Terms of Service | Privacy Policy | Contact Us | Credits | Job Opportunities
© Copyright 2011-2021 Sylestia Games LLC.
All names and logos associated with Sylestia are Trademarks of Sylestia Games LLC.
All other trademarks are the property of their respective owners.
For questions, comments, or concerns please email at Support@Sylestia.com.