Overview
Stables
Hatchery
Inventory
Wardrobe
Referrals
Settings
Seasonal Festival
World Map
Generator
Breeding Grounds
Nurturing Grounds
Party
Task Log
Mission Log
Quest Log
Player Trades
Trade Broker
Currency Exchange
Eggling Auction
Pick A Door
Official Games
Un-Official Games
Jinxie's Jamboree
Festival Shop
Diamond Shop
Avatar Shop
Scale Shop
Inbox
Forums
Community Polls
Advanced Search
May 18th, 2021

89 Online
6:46 AM
Advanced Search
Active Players on Sylestia
Category
Total
Yesterday
Players
4,462
686
Sylestia Pet Data
Category
Total
Yesterday
Pets
6,346,079
2,579
Generated
471,468
191
Captured
969,397
952
Bred
4,905,214
1,436
Statistics updated daily at midnight
Recent Announcements
Thread
Posted
Official Sylestia Twit.. May 16 Spring Festival Traits.. May 12 Spring Festival Overvi.. May 12 Easter Event Overview Apr 4 Fortune Event Overview Mar 17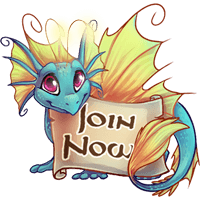 Forum Index > Official Games and Contests > 2020 Winter Festival - Gingerbread House
Page 1
1, 2, 3, 4
Go to Page:
Author
Thread Post
Faiona
Level 64
Nature Walker
Site Administrator
Joined: 12/17/2012
Threads: 387
Posts: 4,424
Posted: 12/14/2020 at 4:38 PM
Post #1
Build a Gingerbread House

The object of this contest is to build a real life Gingerbread House using edible materials! This is not a digital contest, so no digital entries. You can't eat pixels.


Rules

1. Your Gingerbread House must be built by using any type of food. You are not required to use gingerbread. You are free to use crackers, other types of bread, chocolate, candy, etc. However, you must use real food in this contest! The small use of non food items (like toothpicks) are allowed to improve the structural integrity of your submission. They must be used sparingly though and it must be obvious that your submission consists of actual edible materials.

2. When building your Gingerbread House, you must take at least 3 pictures of the process with your Username and "2020 Winter Festival" physically visible. Here is a link to last year's contest for reference:

2017 Winter Festival - Build a Gingerbread House

3. When you are finished with your entry, come back to this thread and post it here.

A Player Guide on How to Upload Images

4. You must create your entry on your own! You cannot have someone else build your Gingerbread House for you, although having some assistance is perfectly fine and reasonable. All submissions must also be brand new; you cannot use previous submissions. Lastly, please try and come up with your own unique designs. Obviously, using a kit is okay to do and those will probably be similar because kits are generally universal. What I am referring to would be copying someone else's previous design from a past contest and redoing it as your own, as some of you have come up with some pretty awesome unique designs in the past.

If you have never created a Gingerbread House before, here are some handy tutorials to get you started:

Link 1 (Offsite)
Link 2 (Offsite)

5. Please do not reserve posts. Only post when you are ready to submit an entry. If your entry is still ongoing, you may post early with the progress that you currently have and edit your post as you finish.

6. Please do not ping me unless you have a specific question or concern that I need to address. Thank you.

7. The due date for submitting your entry is by the end of the Winter Festival. Please refer to the eventual Overview thread for this final date. Please note, this contest is being posted early, so no Overview thread is available yet.


Prizes

All submissions will be judged by Krinadon and Faiona. We will announce winners for 1st, 2nd, and 3rd place. Everyone who submits a valid entry will be awarded nice participation prizes including the Title: Gingerbread Architect.

Above all else, have fun! These contests are just meant to be fun. =)


1st Place Winner(s)

Prizes: 2,000 Diamonds, Free Stable, [Peerless Avatar Token] x1, 3-Visible Winter Festival Themed Pet of Choice (2-Vis if Majestic) x2, [Philter of Trait Disruption] x3


Absoluteinsanity
Falkinsey

Malas120


2nd Place Winner(s)

Prizes: 1,000 Diamonds, Free Stable, [Peerless Avatar Token] x1, 3-Visible Winter Festival Themed Pet of Choice (2-Vis if Majestic), [Philter of Trait Disruption] x1


Faeyla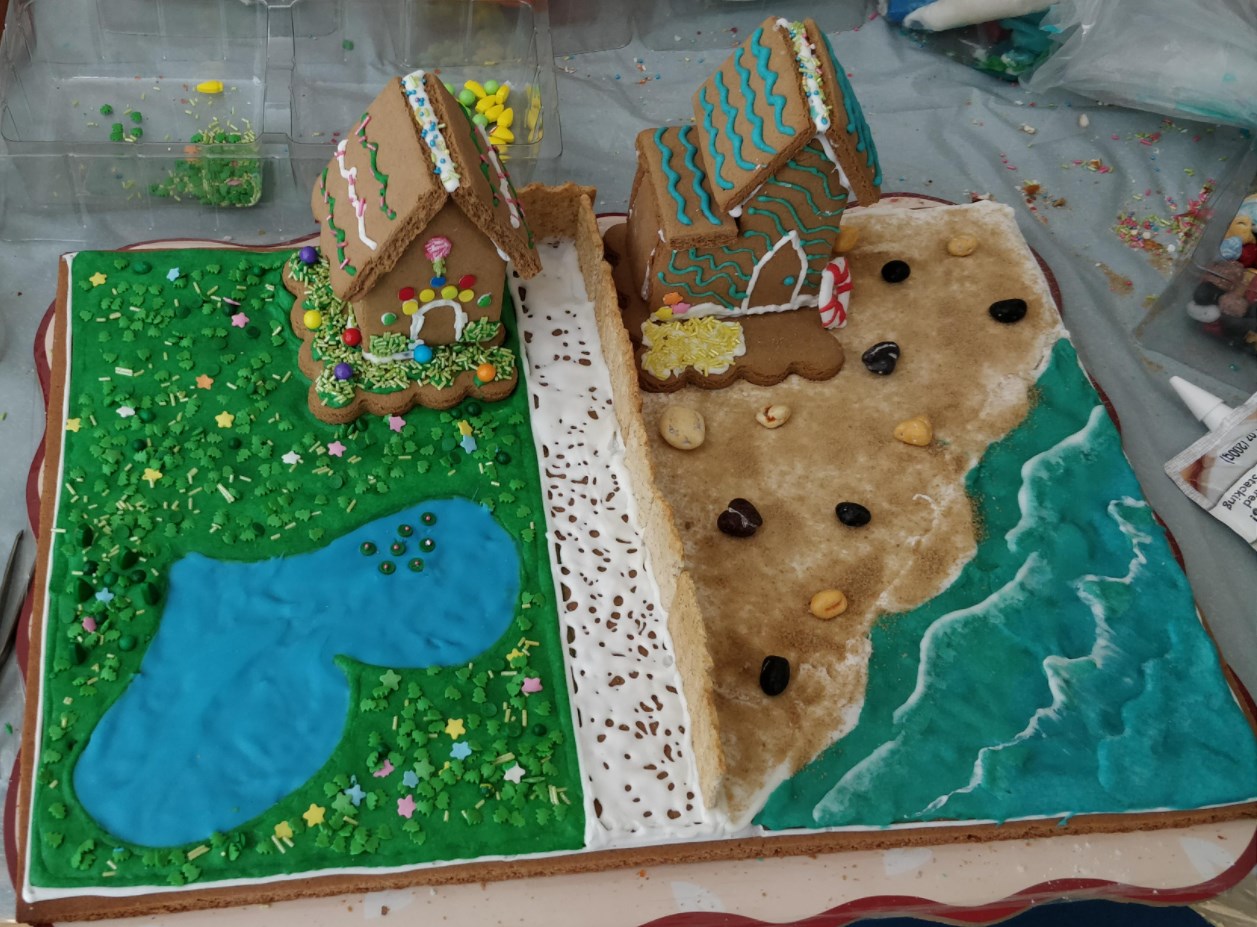 Venziilok


3rd Place Winner(s)

Prizes: 500 Diamonds, Free Stable, [Peerless Avatar Token] x1, 3-Visible Winter Festival Themed Pet of Choice (2-Vis if Majestic)


Niverus
Silverstream616

Thorn344


All Participants

Prizes: Title: Gingerbread Architect, [Fabled Frost Essence] x1, [Premium Ice Water] x2, [Box of Ice Sculpting Supplies] x1, [Box of Ice Sculpting Agents] x2, [Frost Tokens] x1,000


All non-winning Participants will be entered into a drawing where 3 Lucky Winners will win 2,000, 1,000, and 500 Diamonds, respectively.

1st Place Raffle Winner
Winner: Mysticmcknight
Prize: 2,000

2nd Place Raffle Winner
Winner:
Varyntha
Prize:
1,000

3rd Place Raffle Winner
Winner:
Brightice
Prize:
500

Edited By Krinadon on 1/26/2021 at 5:25 PM.
TanjiroKamado08
Level 36
The Kind-Hearted
Joined: 11/13/2020
Threads: 10
Posts: 269
Posted: 12/14/2020 at 4:55 PM
Post #2
Heres mine:
https://docs.google.com/document/d/1SP-edPLuBwSPyCp-kpWVjHIa1n0ZZLxGJzWoH5vX6cQ/edit
Edited By Foxelemantalspirit88 on 12/14/2020 at 4:57 PM.
Abigailspencerrsu57
Level 22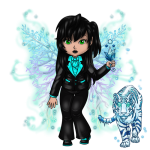 Joined: 10/28/2020
Threads: 0
Posts: 6
Posted: 12/14/2020 at 5:52 PM
Post #3
i made mine outa poptarts but- hehe i ate it-
Ribbonsin
Level 23
The Kind-Hearted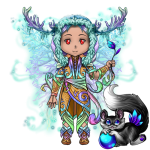 Joined: 11/29/2020
Threads: 1
Posts: 23
Posted: 12/14/2020 at 6:29 PM
Post #4
oh... I just finished eating a gingerbread house ;-;
Aspenanimations
Level 66
Trickster
Joined: 10/3/2019
Threads: 77
Posts: 2,432
Posted: 12/14/2020 at 9:55 PM
Post #5
I shall be back when I make one
Kaitt
Level 70
Trickster
Joined: 4/16/2018
Threads: 124
Posts: 2,746
Posted: 12/14/2020 at 10:32 PM
Post #6
Ok been working on this today xD I have a plan to one day move closer to/gather my two best friends i met on sylestia Niverus and Alicehearts. They are both amazing

So cue weird katt stunt xD i made our future homes in sugar work xD
Ingredients



Silcone molds i got from amazon for my project xD


Added food dye to water


Added water to sugar and glucose sugar


To the stovetop we go


Boil away my pretty yus yuss


Poured the sugar work into the molds


aww trees broke


Out of the molds


Ok time to start next house


Sugar


Mixing dyes for my perple house


Cooking time



Thats not purple <.< what happened toffee?


2/3 houses done


Ok last one trying to get a pretty sky blue


Oh no not feeling confident about that blue


Its looking green...


Oh come on lol


Ok so made a half batch of toffee to help stuck them together xD


I found that laying them like this helped them stick xD


hehe you can see where i have been putting the pieces in


Nivy house


Alice house


All 3 together with our fishing pond


Time to decorate them some. I have some mixed sprinkles i found in the cupboard


Red and gold go nicely together


This one is a little harder to see


alice house. So pretty


I hope you enjoyed my entry

Edited By Kaitt on 1/24/2021 at 9:31 AM.
Flamewolfie
Level 22
Scout
Joined: 7/10/2020
Threads: 0
Posts: 1
Posted: 12/15/2020 at 8:03 AM
Post #7
https://postimg.cc/Q9hXP00C here is mine! It's not very big but it's cute :)
Fantasizing
Level 63
The Kind-Hearted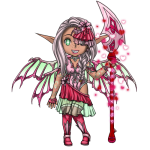 Joined: 12/17/2012
Threads: 15
Posts: 286
Posted: 12/15/2020 at 10:16 AM
Post #8
I missed the deadline last year and was kinda bummed that no one got to see it, so I hope it's okay that I put up my previous entry as a placeholder :')
The Astronomer's Island, made from gingerbread, chocolate and vanilla cake, and marzipan, with sylvorpas swimming around the island~

Kalores
Level 70
Grand Protector
Joined: 8/11/2013
Threads: 104
Posts: 3,317
Posted: 12/16/2020 at 1:15 PM
Post #9
Unfortunately, due to the global health crisis, I didn't want to go out shopping for fancier materials, so, instead I used items I had on hand from around my house. Hope you enjoy my..... House Boat! :DD



First off, the ingredients shot. Don't worry, the penguin is just supervising ;P




We have the beginnings of a banana boat in a sea of apples! The banana didn't quite 'split' like I'd hoped, but I made due~




A cracker house/cabin has been added, along with a peanut butter paint job~




What's this?! orange segment sharks! Poles have also been added~




To finish it all off, I added plank detailing to the cabin.




Here's another angle.


This was a lot of fun, albeit, I had to get a little creative with the limited supplies I had on hand. Looking forward to seeing everyone else's entries! :D
Brightice
Level 70
Trickster
Joined: 9/5/2019
Threads: 4
Posts: 22
Posted: 12/19/2020 at 9:01 AM
Post #10
Okay, here's mine! I'd never made a gingerbread house before and I'm self-quarantining so I can see my family at Christmas, so I couldn't go to the store to get candy canes etc. The only icing bag I have doesn't have any tips that fit it, so I was limited to a very thick line that I couldn't control very well.

Here is my gingerbread zoo! Happy holidays!

Starting and cutting out the animal shapes with a knife, since I only have a few cookie cutters:



They look fine baked!



What a mess!



The finished zoo:



The reptile house with Mr. Alligator, the elephant and zebra enclosure, and the petting zoo with a few visitors:

Go to Page:
1, 2, 3, 4
Go to Top
This Page loaded in 0.018 seconds.
Terms of Service | Privacy Policy | Contact Us | Credits | Job Opportunities
© Copyright 2011-2021 Sylestia Games LLC.
All names and logos associated with Sylestia are Trademarks of Sylestia Games LLC.
All other trademarks are the property of their respective owners.
For questions, comments, or concerns please email at Support@Sylestia.com.